2023 Best Ohio Colleges for Education Majors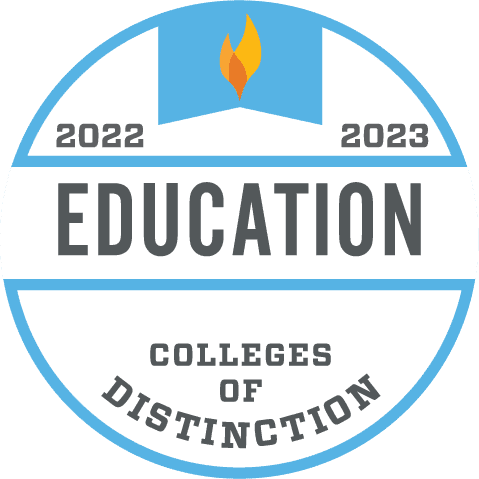 Published: September 1, 2022
By: Colleges of Distinction Staff
Jump to: Bluffton University | Defiance College | Denison University | Hiram College | Miami University—Oxford | The College of Wooster | University of Cincinnati | University of Dayton | Walsh University | Wilmington College | Xavier University | Frequently Asked Questions
Simply put, our nation's teachers are our future; they shape the leaders, politicians, scientists, authors, and artists of tomorrow. Surely we can all recount a few special teachers that made an impact on our lives, and we have their hard work and dedication to thank for that. That is why Colleges of Distinction is proud to share a cohort of schools that excel in their commitment to nurturing and supporting future educators. Freshly selected for the 2022-2023 year, the Education Colleges of Distinction are sure to equip students with the necessary skills and experience needed to excel. Prospective students can choose from our hand-picked list of colleges and universities that offer the following distinct qualities:
Our Ohio top colleges for education offer students an exciting place to learn and thrive, as proven by the following:
Stability and Excellence: These programs have reputations for quality and success, and students know that their degrees will be respected and desired by future employers. Institutions who have earned the education badge have the highest accreditations and have been awarding teaching degrees for at least ten years.
Multidisciplinary Exposure: One of the most important decisions a future teacher will make is what field of education they will go into. Whether it's childhood, elementary, secondary, or special education, prospective students know there are options to explore at these schools. These well-rounded programs also allow students to earn a specialization to further define and hone their skill set.
Practical Experience: These colleges and universities go beyond the required number of hours of student teaching. They push their students to get practical experience as early and often as possible so they may be prepared and confident when they step into their first classroom.
Non-education Specializations: These programs encourage students to think and learn outside the box. Students can minor or specialize in a different discipline to round out their education and enhance their teaching.
Dedicated Advising and Counseling: The path to a teaching degree can be complex and overwhelming at times. Schools that have earned the Education badge have demonstrated a commitment to supporting students with excellent counselors and advisors.
High-Impact Practices: While all Colleges of Distinction are recognized for their high-impact practices, those with the Education badge ensure that their programs incorporate relevant and focused high-impact practices, including first-year seminars, service-learning among area schools, and collaborative projects.
Industry Connections: Students are able to forge connections for their career through internships, networking events, and alumni programs.
---

Bluffton, OH ‧ Christian ‧ 4-year
At Bluffton University, faculty and staff believe nothing should stand in the way of the people their students are meant to become. This is why 98 percent of Bluffton graduates are employed, in graduate school, or in long-term service within six months of graduation.
Located on a 65-acre campus in northwest Ohio and lined with natural beauty, a rambling creek, and a Nature Preserve to explore, Bluffton University is a place that inspires. With nationally accredited programs in dietetics, education, music, and social work, as well as with champion volleyball and women's basketball teams, students are pushed to greatness and challenged in this changing world.
BLUFFTON BLUEPRINT
How do students prepare for a future that will be different than anyone can imagine? At Bluffton University, the answer is through the Bluffton Blueprint—four foundational courses, one for each year of college, which altogether create a core of resiliency.
Featuring both traditional classroom learning and experiential components, each course relates to one of Bluffton's enduring values of Discovery, Community, Respect, and Service.
Discovery:
In their first year, Bluffton students take "Becoming a Scholar," a course that prepares them for college-level learning. The class features "The Great Adventure," a fall break experience to the Great Smoky Mountains of Tennessee for all first-year students. On this donor-funded experience, students ponder the big questions in life, including the short yet complex "Who am I?"
Acceptance rate 61% • Net price $22,125
Total Undergrad Population 750 • Setting Town • Private 4-year
Graduation rate (6 year) 55% • Retention rate 72% • Student-to-faculty ratio 12:1
---

Defiance, OH ‧ Private ‧ 4-year
Defiance College emphasizes learning on the basis of its mission's four pillars: to know, to understand, to lead, to serve. The liberal arts-based institution offers 40+ majors and pre-professional programs designed to prepare students to live in the world and change it for the better.
Defiance College is a comprehensive, private, coeducational college affiliated with the United Church of Christ. Founded in 1850, the 150-acre campus is located in Northwest Ohio, an area of picturesque farmland at the confluence of the Auglaize and Maumee rivers. Defiance offers bachelor's, master's, and associate degrees for learners at different stages of their educational journey.
The education faculty's objective is to prepare students to become effective teachers. The curriculum provides students with opportunities to learn both the theoretical and applied aspects of teaching. In addition, students will participate in multiple and varied clinical experiences during each year of the program, beginning as early as the first semester of their freshman year.
Acceptance rate 55% • Net price $25,251 • SAT Range 890-1050 • Students submitting SAT scores 35%
Total Undergrad Population 607 • Setting Town • Private 4-year
Graduation rate (6 year) 45% • Retention rate 60% • Student-to-faculty ratio 12:1
---

Granville, OH ‧ Private ‧ 4-year
Denison's academic mission is to educate students to become independent thinkers and active citizens of a democratic society. Students enjoy the University's dynamic learning environment 24 hours a day.
At Denison, each student is recognized for their individual value. A Denison education means that no students hide in the back of the class, as they are all encouraged to make themselves known and take advantage of their educational experience. While each student does choose a specific major to study, Denison provides a liberal arts framework on which they can build a solid foundation on which to grow as well-rounded thinkers.
FIRST-YEAR PROGRAM
The First-Year Program at Denison is a mixture of academic and co-curricular experiences. This program teaches students incredibly important and valuable skills, including complex writing, higher-level thinking and conceptualization, and active participation. Students also get the added benefit of one-on-one academic advising and counseling.
The advantage of the liberal arts as preparation for teaching is simply this: you will have a solid general background and a well-developed foundation in education. The Educational Studies major is for students who wish to prepare for a career in education in elementary or secondary schools, or in the broader community.
Acceptance rate 28% • Net price $39,808 • SAT Range 1220-1430 • Students submitting SAT scores 42%
Total Undergrad Population 2,258 • Setting Suburb • Private 4-year
Graduation rate (6 year) 80% • Retention rate 85% • Student-to-faculty ratio 9:1
---

Hiram, OH ‧ Private ‧ 4-year
Hiram College prepares students to answer tough questions, solve complex problems, and communicate their ideas through a broad, interdisciplinary curriculum rooted in liberal arts. Recognizing that learning doesn't just take place in the classroom, 100 percent of Hiram students complete an internship, research, or study-away experience as they connect classroom learning with the "real world."
Thinking of preparing for a career of successful leadership in today's diverse school systems? Hiram College's teacher licensure candidates rank among the top in the state with 100% of our candidates passing the educator licensure exams. Plus, graduates consistently rate their preparation in using technology to enhance teaching and student learning above the state average. Find out how this major blends coursework with field experience to prepare graduates for the classroom.
Acceptance rate 93% • Net price $20,072 • SAT Range 890-1100 • Students submitting SAT scores 13%
Total Undergrad Population 1,110 • Setting Town • Private 4-year
Graduation rate (6 year) 50% • Retention rate 75% • Student-to-faculty ratio 11:1
---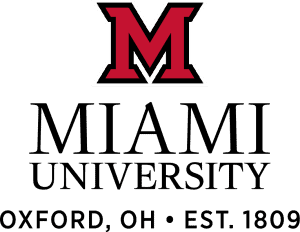 Oxford, OH ‧ Public ‧ 4-year
Miami University provides a rigorous collegiate curriculum. Students are given the opportunities of a large university while experiencing the personalized teaching and attention found at small colleges.
Built around hands-on experience, Miami's College of Education, Health, and Society (EHS) programs equip you with holistic knowledge about the human experience to succeed and affect change. From education, social work, and public health to nutrition, kinesiology, and sport leadership, EHS alumni impact the world in unique and powerful ways.
THREE-YEAR PATHWAYS
Select first-year students who enter Miami with previously completed credits are given the opportunity to earn their degree in just three years. The Three-Year Pathways track is open to students who have completed college-level courses while in high school. Beginning their academic journey at an advanced level, three-year degree candidates hit the ground running with a cost-efficient plan that sends them straight to their future careers.
COMBINED BACHELOR'S-MASTER'S PROGRAM
Miami currently has 22 programs that offer a combined bachelors-masters degree. Students wishing to pursue a combined degree option may declare their interest at any point during their undergraduate experience. Of course, the earlier the better, as the programs take planning and academic advising. In a combined degree program, students complete their undergraduate courses first and then spend extra time on campus to complete their master's through a shortened graduate-level curriculum.
Acceptance rate 92% • Net price $24,345 • SAT Range 1160-1370 • Students submitting SAT scores 29%
Total Undergrad Population 18,880 • Setting Town • Public 4-year
Graduation rate (6 year) 82% • Retention rate 88% • Student-to-faculty ratio 16:1
Learn more about Miami University—Oxford's education program
---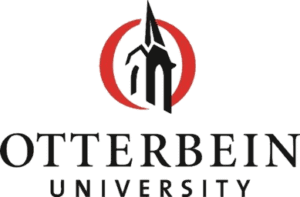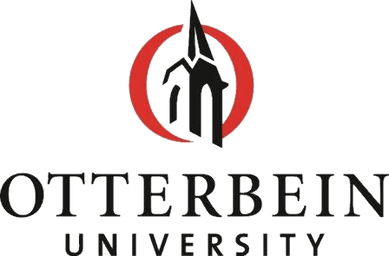 Westerville, OH ‧ Private ‧ 4-year
Otterbein University is an innovative and inclusive university populated by whole-brained thinkers. Otterbein students and faculty are advocates, champions, and problem-solvers who believe in doing what's right for the right reasons. A community of scholars, artists, scientists, nurses, writers, musicians, athletes, and friends alike, Otterbein is full of opportunity.
Since its founding in 1847, Otterbein has been recognized for its pace-setting ideals: its nationally groundbreaking integrative studies curriculum; its standing among the country's first coeducational institutions; its commitment to experiential learning; and its long-standing values in serving and advancing a greater good. Today, Otterbein continues to boldly anticipate its responsibilities to advancing the public good. The Point, Otterbein's newest home to accelerating potential, is bringing industry, education, and community together in one space to grow an entrepreneurial ecosystem that will take product and process from ideation to the marketplace.
Join Otterbein's community of educators who are passionate about teaching, innovating, and changing the future. Your instructors care about preparing teachers, and they will show you how to implement cutting-edge developmentally and culturally responsive teaching methods.
Your field experiences begin with your first class. Otterbein's ideal location allows you to experience many different schools and classrooms.
Otterbein offers licensure programs in Primary Education (PreK-5), Middle Childhood Education (4-9), Adolescence to Young Adult (7-12), and PreK-12. Licensed teachers can add a license or endorsement or consider a Master of Arts in Education degree.
Acceptance rate 76% • Net price $23,229 • SAT Range 990-1225 • Students submitting SAT scores 22%
Total Undergrad Population 2,652 • Setting Suburb • Private 4-year
Graduation rate (6 year) 66% • Retention rate 78% • Student-to-faculty ratio 11:1
---

Wooster, OH ‧ Private ‧ 4-year
The College of Wooster is the nation's premier college for mentored undergraduate research and the most internationalized campus in Ohio. Located just 45 minutes from Cleveland, Wooster offers an excellent, comprehensive liberal arts education in a spirited residential setting, culminating in every student creating new knowledge through a rigorous, in-depth project of inquiry or creative expression. Working in partnership with a faculty mentor to conceive, organize, and complete a significant project on a topic of the student's own choosing, every Wooster graduate develops abilities valued by employers and graduate schools alike: initiative, collaboration, self-confidence, independent judgment, creative problem solving, and strong written and oral communication skills.
Wooster students graduate fully licensed to teach in Ohio (and are prepared to transfer their licensure to other states). They also graduate with hundreds of hours of classroom experience and lessons learned from their partnerships with teacher mentors, but what makes Wooster education majors sought after by employers is their ability to teach from a liberal arts perspective. Wooster students are critical thinkers, they dig in to research, and they enjoy the curiosity and debate that elevates classroom teaching. Wooster students who become teachers treat their new classrooms like College of Wooster classrooms: robust learning environments.
All students at The College of Wooster complete an independent study under the guidance of a faculty mentor. Education graduates from Wooster bring the rigor of independent study to their K-12 classrooms, giving a new generation of learners the benefits of a liberal arts perspective.
Acceptance rate 65% • Net price $27,923
Total Undergrad Population 1,924 • Setting Town • Private 4-year
Graduation rate (6 year) 74% • Retention rate 87% • Student-to-faculty ratio 11:1
---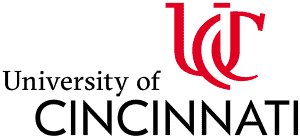 Cincinnati, OH ‧ Public ‧ 4-year
Located in the bustling city of Cincinnati, UC offers students an unparalleled academic experience, the difference of which lies in the community, people, and ideas it fosters. Committed to serving the people of Ohio and beyond, UC equips students with the tools and experience to think critically about the world around them. The University of Cincinnati prides itself on its commitment to diversity and inclusion of students, faculty, and staff to create an environment where innovation and freedom of intellectual inquiry flourish.
The School of Education is home to undergraduate and graduate programs led by experienced faculty. Consistently ranked as a top school for teacher preparation, we shape the next generation of world-class educators. As a top-ranked school with five majors, certificates, and an Associates degree, the University of Cincinnati provides best practices and real-world experience in a classroom to prepare you to be a knowledgeable, caring, and effective educator.
Acceptance rate 76% • Net price $22,767 • SAT Range 1120-1330 • Students submitting SAT scores 21%
Total Undergrad Population 40,826 • Setting City: Large • Public 4-year
Graduation rate (6 year) 72% • Retention rate 88% • Student-to-faculty ratio 19:1
Learn more about University of Cincinnati's education program
---

Dayton, OH ‧ Catholic ‧ 4-year
Challenging academics that ask you the tough questions. Selfless service aimed at improving the world. Having a blast with a tight-knit community. These are just a few of the things you'll find at the University of Dayton, a top-10 national Catholic university. Home to more than 7,400 undergraduates, who are ranked among the happiest in the nation according to The Princeton Review, the University of Dayton provides an education that challenges and inspires, encouraging you to grow and succeed by engaging the world.
INTERACTIVE AND PERSONAL EDUCATION
With more than 70 challenging academic programs in four accredited divisions (arts and sciences, business administration, education and allied professions, and engineering), you will find countless ways to explore your interests and prepare for your career. And no matter what your interests are, you'll find plenty of opportunities for hands-on learning.
JUST YOUR SIZE
At the University of Dayton, learning doesn't happen just for the sake of learning. It's about making a difference right now, as an undergraduate. Recently, UD students have created solar-powered equipment to sterilize medical devices, designed cost-effective cargo planes using new composites, developed fitness programs for grade-schoolers, explored the complexities of urban education, and managed and invested nearly $11 million of the University's endowment.
From unique state-of-the-art facilities to experiential learning, students have countless opportunities to gain practical experience and prepare for a meaningful career as an educator.
Acceptance rate 81% • Net price $32,768 • SAT Range 1080-1300 • Students submitting SAT scores 34%
Total Undergrad Population 11,650 • Setting City: Midsize • Private 4-year
Graduation rate (6 year) 81% • Retention rate 91% • Student-to-faculty ratio 15:1
---

North Canton, OH ‧ Catholic ‧ 4-year
Walsh University is a fully accredited, Catholic liberal arts and sciences university in North Canton, Ohio. The school offers nearly 100 programs, including eight graduate programs and an accelerated-degree program for working adults. As a Catholic university welcoming students of all faiths, Walsh's ultimate mission is to develop leaders in service to others.
Walsh University believes in a small university setting that promotes academic excellence, a diverse exchange of ideas, and close student-teacher interactions. It provides its students an education that fosters critical thinking, effective communication, spiritual growth, and personal, professional, and cultural development. Ultimately, it encourages individuals to act in accordance with reason, guided by the example and teachings of Jesus Christ.
The School of Arts, Sciences and Education provides graduates with the knowledge, expertise, professional skills, and ethical foundations necessary to face the challenges of a changing world. Grounded in service, social responsibility, faith, and reason, we embrace innovative and transformative teaching methods that support interdisciplinary and global perspectives in student learning, while helping students to develop intellectually and spiritually. The School of Arts, Sciences, and Education is committed to student engagement through mentoring and collaborative undergraduate and graduate research.
Acceptance rate 77% • Net price $19,792 • SAT Range 978-1170 • Students submitting SAT scores 15%
Total Undergrad Population 2,651 • Setting Suburb • Private 4-year
Graduation rate (6 year) 60% • Retention rate 71% • Student-to-faculty ratio 15:1
---

Wilmington, OH ‧ Private ‧ 4-year
Wilmington College knows that within each of its students is a remarkable ability to change the world. This truth is exactly why WC emphasizes experiential learning across all of its programs; a curriculum with hands-on learning prepares and inspires a student to enact change with hands-on living.
WC is a community of action—one that graduates students with hundreds of hours of practical application under their belt. It provides the launching pad for promising futures through more than 25 majors, the most popular of which are agriculture, athletic training, business, sport management, and education.
Integral to the Education Department's mission is the concept of preparing "reflective practitioners for peaceful schools." We believe that peaceful classroom practices, such as positive discipline, conflict resolution, and engaging in critical self-reflection, result in educators who are more culturally competent and in increased student engagement. Similarly, you will gain further insight into the department's mission via ProjectTRUST, WC's highly acclaimed anti-bullying and conflict resolution program.
Wilmington College students choosing to study education can obtain Teacher Education Licensure(s) or a non-license degree in Education Studies.
Acceptance rate 73% • Net price $21,768 • SAT Range 950-1170 • Students submitting SAT scores 8%
Total Undergrad Population 1,165 • Setting Town • Private 4-year
Graduation rate (6 year) 52% • Retention rate 65% • Student-to-faculty ratio 14:1
---

Cincinnati, OH ‧ Catholic ‧ 4-year
Rich history and traditions, great opportunities for academic and social growth, and the promise of a rewarding future come with a Xavier degree. Xavier University provides a holistic education. Over 145 academic clubs, student organizations, campus activities, international study opportunities in six continents, small student to faculty ratio, and an excellent reputation with employers offer Xavier students unlimited potential.
Xavier's undergraduate education programs are among the largest and most popular with nearly 500 students enrolled each year. Students choose Xavier for its rigorous academic and professional preparation, leading to teaching careers in a variety of professional educational environments.
Students select from five major areas of study along with the appropriate licensure program. All programs are approved by the Ohio Department of Higher Education and are nationally accredited by the Teacher Education Accreditation Council.
Acceptance rate 81% • Net price $34,945 • SAT Range 1060-1250 • Students submitting SAT scores 33%
Total Undergrad Population 7,061 • Setting City: Large • Private 4-year
Graduation rate (6 year) 69% • Retention rate 85% • Student-to-faculty ratio 11:1
---
What it's like to attend education schools in Ohio and other FAQ:
What are average tuition costs in Ohio?
The average undergraduate tuition & fees for colleges in Ohio is $7,991 for in-state students at public institutions, $17,634 for out-of-state students at public institutions, and $20,904 for students at private institutions.
Cheapest education degree program in Ohio
Walsh University has an average net price of $19,792 making it the least expensive education degree program in Ohio that made our list.
Easiest education degree program to get into in Ohio
Hiram College has an acceptance rate of 93%, making it the least exclusive college with an education program on our list.
Education degree program with lowest student debt in Ohio
University of Cincinnati has a median total debt after graduation of $21,537. This is the typical debt for a student who completed their undergraduate degree.
Most popular education degrees in Ohio
The largest share of education degrees awarded in Ohio in 2020 were specialized by the following:
Early Childhood Education and Teaching
Junior High/Intermediate/Middle School Education and Teaching
Special Education and Teaching – General
Early Childhood Special Education Programs
Elementary Education and Teaching

California | Texas | Florida | New York | Pennsylvania | Illinois | Georgia
Best Ohio Colleges
2023 Best Colleges in Ohio
2023 Best Public Colleges in Ohio
2023 Best Private Colleges in Ohio
2023 Best Engineering Schools in Ohio
2023 Best Nursing Schools in Ohio
2023 Best Education Schools in Ohio
2023 Best Business Schools in Ohio