Hiram College
Hiram, Ohio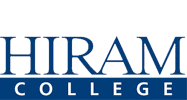 Hiram College prepares students to answer tough questions, solve complex problems, and communicate their ideas through a broad, interdisciplinary curriculum rooted in liberal arts. Recognizing that learning doesn't just take place in the classroom, 100 percent of Hiram students complete an internship, research, or study-away experience as they connect classroom learning with the "real world."
SHOW MORE
Introduced in fall 2017, Hiram's Tech and Trek program puts an iPad Pro, Apple pencil, and keyboard bundle in the hands of every full-time traditional student. This is all part of Hiram's New Liberal Arts: integrated study, high-impact experiences, and mindful technology. Truly transformational, the 1:1 mobile technology program (which is the first in an Ohio four-year college or university), enables students to capture, connect, and reflect upon life-changing ideas.
In addition, Hiram's small, close-knit campus community is often described as a "family," and faculty are praised for their guidance not only through students' classes and majors, but also through their future plans and career paths. Hiram's unique semester format, the Hiram Plan, consists of a 12-week session followed by an intensive 3-week session during which students focus on a single subject (often through internships, faculty-guided research, or study-away trips).
Hiram's emphasis on close faculty-student interactions, academic and personal exploration, and hands-on learning experiences challenges students to reflect not only on what they want to do, but who they want to be.
Hiram College is unlike anywhere else, and each student's experience is distinctive. A Hiram education ensures students have the opportunity to:   
Choose from 29 majors and 36 minors to design an academic direction that supports individual interests, passions, and goals. In fall of 2018, Hiram introduced new programs in Marketing; Criminal Justice; International Studies; Sport Management; Music and Theatre: Art; Film and Digital Design; Sports Communication; Health Communication; and Public Relations Communication.

Reach goals outside the classroom by participating in Hiram's robust and active athletics program.

Experience the 12+3 Hiram Plan, which includes 12 weeks of regular classes and three weeks every semester of total immersion in a subject of interest.

Gain real-world experience through

Hiram Connect

, a new program that allows students to participate in internships, study abroad, or faculty-guided research projects to reflect on how their experiences will impact their future.

Experience personal academic attention in small classes and develop faculty relationships that will last a lifetime.

Study at a college that truly values environmental sustainability and provides rare learning opportunities at the

550-acre James H. Barrow Field Station

.

Kickstart an academic pathway with Hiram's direct-admittance

nursing program

and partnerships with local medical schools for other health-related careers.

Experience the New Liberal Arts through integrated study, high-impact experiences, and mindful technology.

Feel confident knowing tuition won't increase during the four years at Hiram because of the

Tuition Guarantee

.
Hiram students grow to become individuals who can answer tough questions, solve complex problems, and communicate ideas clearly. They excel in their chosen field of study while acquiring the broad skills needed to make a mark on the world, wherever they are called to be.
Get to know Hiram College
891
Degree-Seeking Undergraduates
Full-time to Part-time Ratio
-
0%
1%
2%
3%
4%
5%
6%
7%
8%
9%
10%
11%
12%
13%
14%
15%
16%
17%
18%
19%
20%
21%
22%
23%
24%
25%
26%
27%
28%
29%
30%
31%
32%
33%
34%
35%
36%
37%
38%
39%
40%
41%
42%
43%
44%
45%
46%
47%
48%
49%
50%
51%
52%
53%
54%
55%
56%
57%
58%
59%
60%
61%
62%
63%
64%
65%
66%
67%
68%
69%
70%
71%
72%
73%
74%
75%
76%
77%
78%
79%
80%
81%
82%
83%
84%
85%
86%
87%
88%
89%
90%
91%
92%
93%
94%
95%
96%
97%
98%
99%
100%
Retention rate
11:1
Student/teacher ratio
$25,000
Full-time tuition cost
Rolling
Application deadline
-
0%
1%
2%
3%
4%
5%
6%
7%
8%
9%
10%
11%
12%
13%
14%
15%
16%
17%
18%
19%
20%
21%
22%
23%
24%
25%
26%
27%
28%
29%
30%
31%
32%
33%
34%
35%
36%
37%
38%
39%
40%
41%
42%
43%
44%
45%
46%
47%
48%
49%
50%
51%
52%
53%
54%
55%
56%
57%
58%
59%
60%
61%
62%
63%
64%
65%
66%
67%
68%
69%
70%
71%
72%
73%
74%
75%
76%
77%
78%
79%
80%
81%
82%
83%
84%
85%
86%
87%
88%
89%
90%
91%
92%
93%
94%
95%
96%
97%
98%
99%
100%
Acceptance rate
-
0%
1%
2%
3%
4%
5%
6%
7%
8%
9%
10%
11%
12%
13%
14%
15%
16%
17%
18%
19%
20%
21%
22%
23%
24%
25%
26%
27%
28%
29%
30%
31%
32%
33%
34%
35%
36%
37%
38%
39%
40%
41%
42%
43%
44%
45%
46%
47%
48%
49%
50%
51%
52%
53%
54%
55%
56%
57%
58%
59%
60%
61%
62%
63%
64%
65%
66%
67%
68%
69%
70%
71%
72%
73%
74%
75%
76%
77%
78%
79%
80%
81%
82%
83%
84%
85%
86%
87%
88%
89%
90%
91%
92%
93%
94%
95%
96%
97%
98%
99%
100%
Out-of-state students
-
0%
1%
2%
3%
4%
5%
6%
7%
8%
9%
10%
11%
12%
13%
14%
15%
16%
17%
18%
19%
20%
21%
22%
23%
24%
25%
26%
27%
28%
29%
30%
31%
32%
33%
34%
35%
36%
37%
38%
39%
40%
41%
42%
43%
44%
45%
46%
47%
48%
49%
50%
51%
52%
53%
54%
55%
56%
57%
58%
59%
60%
61%
62%
63%
64%
65%
66%
67%
68%
69%
70%
71%
72%
73%
74%
75%
76%
77%
78%
79%
80%
81%
82%
83%
84%
85%
86%
87%
88%
89%
90%
91%
92%
93%
94%
95%
96%
97%
98%
99%
100%
Full-time faculty w/ terminal degree
College Highlights
Engaged Students
Great Teaching
Vibrant Communities
Successful Outcomes
Admission & Aid
Engaged Students
"In my four years as a biomedical-humanities major, Hiram helped me discover myself. As a first-generation college student, I relied on the faculty to help me navigate my way into medical school–especially through all the fun mishaps of life! They inspired me to study abroad, helped me to achieve a top-of-the-line research experience and an unbelievable scholarship, and served as my backbone for making it into med school. The opportunities at Hiram are endless, but the faculty make them a reality. There is a sense of family and community that emanates from Hiram and, perhaps, that's what has influenced me to pursue my career in family medicine." – Renee Brumbaugh '16
THE EMERGING SCHOLARS PROGRAM
Hiram College builds its curriculum and campus life around the practices that have been shown to result in student learning and success. For select students, the Emerging Scholars program provides direction and extra support to ensure students succeed in their first year. Hiram College's persistence rates to graduation outperform expectations.
EXPERIENTIAL LEARNING
Every student is required to have an experience that goes beyond the classroom. One way in which this can take place is through a study-away experience led by Hiram faculty in places around the globe. Other experiences allow students to partner with faculty members to conduct research in such projects as wildlife rehabilitation at Hiram's field station or polymer studies with members of the chemistry department. Many students gain their off-campus experience in internships both throughout Ohio and across the country.
ETHICS THEME
Every year, Hiram College focuses on an ethics-related theme. For example, this last year's theme, which explored the idea of "citizen," brought students together both on campus and within the larger community to learn how to better engage in difficult conversations about challenging topics.
CLASS SIZE
The number of sections of each class size.
2-9: 55 | 10-19: 99 | 20-29: 62
30-39: 5 | 40-49: 0 | 50-99: 1 | 100+: 0
ENROLLMENT BY ETHNICITY
Non-U.S. Citizen: 1%
Hispanic/Latinx: 8%
Black or African American, non-Hispanic: 16%
White, non-Hispanic: 52%
Native/Indigenous American or Alaska Native, non-Hispanic: 0%
Asian, non-Hispanic: 1%
Native Hawaiian or other Pacific Islander, non-Hispanic: 0%
Two or more races, non-Hispanic: 3%
Race and/or ethnicity unknown: 19%
Great Teaching
"My professors have inspired me to learn, challenged me to grow, and given me valuable life advice. They have inspired me through their passion for their chosen fields and their continual commitment to furthering the education of students. Their enthusiasm in the classroom sparked my interest in science, but their dedication outside of the classroom taught me that learning new knowledge is not the only point to a college education—it is the dedication that you put into your work that makes the knowledge worth it." – Taylor Yamamoto '19
HIRAM CONNECT
The Hiram Connect program gives students the opportunity to develop both personally and professionally throughout their undergraduate careers. Connect is a plan for students to obtain internships, go on study-away trips, and apply their education to real-world contexts. Together, each of Hiram Connect's hands-on programs challenge students to discover what they want to do, who they are now, and who they want to become.
FIRST-YEAR SEMINARS AND EXPERIENCES
The First-Year Program at Hiram locks down a sturdy foundation for all students adjusting to the new college lifestyle. Enrolling in a colloquium of their choice, students learn to bolster their communication skills and delve deeper into their passions. The learning communities in these colloquia are small, tightly knit groups of sixteen students each. And by their second semester, they are given opportunities to hone their skills and interests into research among any discipline across the arts, sciences, and humanities.
The First-Year program is the first step in Hiram's General Education program, which aims to lead students through the ways of knowing that are characteristic of a liberal arts education. This program provides the broad grounding upon which majors are built, eventually leading all students to a capstone project that allows them to demonstrate the knowledge and experience they've gained.
WRITING-INTENSIVE COURSES
Writing is highly valued at Hiram, as the College has enacted one of the oldest Writing Across the Curriculum (WAC) programs in the United States to bring writing and communication to every discipline. Because writing is incorporated into nearly every course at Hiram, the Writing Center proves to be a valuable resource.
THE HIRAM PLAN
Often referred to as the 12+3 plan, The Hiram Plan structures the College's academic semester to include twelve weeks of traditional classes, a one-week break, and three weeks of a single-course intensive period. After a typical semester of multiple classes, students dive deeply into a particular topic of study. The three-week intensive period is often used for focused research, service-learning, internship experience, or a trip abroad.
SPECIAL STUDY OPTIONS
Programs available at this institution.
Accelerated program
Cross-registration
Distance learning
Double major
Dual enrollment
English as a Second Language (ESL)
Exchange student program (domestic)
Honors Program
Independent study
Internships
Liberal arts/career combination
Student-designed major
Study abroad
Teacher certification program
Weekend college
Vibrant Communities
"Hiram has helped me in many ways, from the process of coming up with an idea to taking it to market. Hiram also gave me the chance to continue to play football, which helped me in many ways, such as developing consistency and discipline to teamwork capabilities." – Nathaniel Eaton '17
COMMUNITY SERVICE
Sugar Day is an annual holiday at Hiram during which classes are canceled for a full day of community service. Students, faculty, and staff all band together to bring their helping hands out into the Hiram community. Even when class is in session, however, the Terriers still jump to serve whenever they can. Students can help out during Hiram's Bread & Soup nights, weekly soup kitchens hosted at the beginning of each semester. There is always someone to help, and so there is always some way to serve.
DIVERSITY AND CULTURE
The Office of Diversity and Culture fosters Hiram's goal to be inclusive and celebratory of its diverse student body. Cultural and religious clubs get direct support and guidance, ensuring that they remain flourishing for the sake of cultural representation and community. Minority students truly have a voice at Hiram thanks to the help they receive for both individual and group success.
CLUBS AND ORGANIZATIONS
A large part of the Hiram experience is being an active member of the family. Hiram has 40+ registered clubs and organizations including academic societies, cultural groups, sports clubs, political action, and special-interest groups.
SCHOOL LOCATION
Located in the gently rolling hills of Ohio's Western Reserve less than 45 minutes from Cleveland, Youngstown, and Akron, Hiram College offers students the best of all worlds. The rural beauty of Hiram's 110-acre campus is the perfect setting for quiet contemplation and distraction-free learning, all while allowing students to enjoy the many amenities, culture, and attractions found within a short drive from campus.
ATHLETICS
The Terriers of Hiram College play in the NCAA Division III. Fourteen of Hiram's 16 teams compete in the North Coast Athletic Conference, with one sport (men's volleyball) set to join the Allegheny Mountain Conference (AMCC), and competitive Cheer/STUNT currently unaffiliated. Hiram's varsity athletics teams include men's baseball, basketball, football, golf, lacrosse, soccer, swimming and diving, and volleyball; and women's basketball, golf, lacrosse, soccer, softball, swimming and diving, and volleyball.
RESIDENCE LIFE
Percent of students living on campus.
First-time, first-year (freshman) students: 85%
Undergraduates: 70%
Campus housing options.
Coed dorms
Apartments for single students
Special housing for disabled students
Special housing for international students
Theme housing
Gender-Neutral Housing
Successful Outcomes
SERVICE-LEARNING
Hiram College students make meaningful contributions through a variety of service-learning opportunities within communities that inspire reflection and civil responsibility. One- to four-credit service-learning courses take Hiram students out of traditional classrooms while providing them academic content and experiences that reinforce course objectives and overall learning. Students provide a minimum of 20 service hours, including at least five hours in direct contact with an agency or its clientele. Students receive preparation, support, and evaluation, and likewise, both the course and community partner are also evaluated so that all can be assured they are getting sufficient experiences.
INTERNSHIPS
Hands-on experience is critical to intellectual growth, and so Hiram commits to setting students up with internships that bridge the gap between their education and professional settings. Student interns are led through the entirety of their internships with the help of a supervisor who provides them guidance and support. They commit themselves to credit-earning work and reflect upon their experiences through an end-of-semester presentation.
CAPSTONE COURSES AND PROJECTS/SENIOR EXPERIENCE
Hiram College students showcase their knowledge through the completion of a capstone at the end of their senior year. Capstone projects begin their development with the help of faculty advisors who meet one-on-one with the students who select them. Together, these student-faculty teams brainstorm and outline a topic of research and analysis. And, after a few months of in-depth exploration, students create a strong, mature product that demonstrates who they have become as analytical academics.
Admission & Aid
Admission
ADMISSIONS FACTORS
Very Important
Rigor of secondary school record | Academic GPA
Character/personal qualities | Level of applicant's interest
Important
Application Essay | Interview
Extracurricular activities | Talent/ability
Considered
Class rank | Standardized test scores | Recommendation(s)
Alumni/ae relation | Volunteer work | Work experience
TEST SCORES
Optional
FRESHMAN PROFILE
SAT Composite
25th Percentile: 890 | 75th Percentile: 1100
SAT Evidence-Based Reading and Writing
25th Percentile: 450 | 75th Percentile: 560
SAT Math
25th Percentile: 440 | 75th Percentile: 540
ACT Composite
25th Percentile: 16 | 75th Percentile: 24
ACT Math
25th Percentile: 16 | 75th Percentile: 24
ACT English
25th Percentile: 15 | 75th Percentile: 24
Tuition & Cost
Tuition: $25,000
Room: $5,250
Board: $5,250
Aid
The Tuition Guarantee ensures that students' tuition will not increase over four years. That means a Hiram scholarship will not lose its value.
For example: A student receives a $10,000 scholarship/grant to attend Hiram College and a $10,000 merit-based scholarship from a similarly priced private college. Over four years, that student would pay more tuition to attend the other college because of annual tuition increases.