2023 Best Public Colleges in Georgia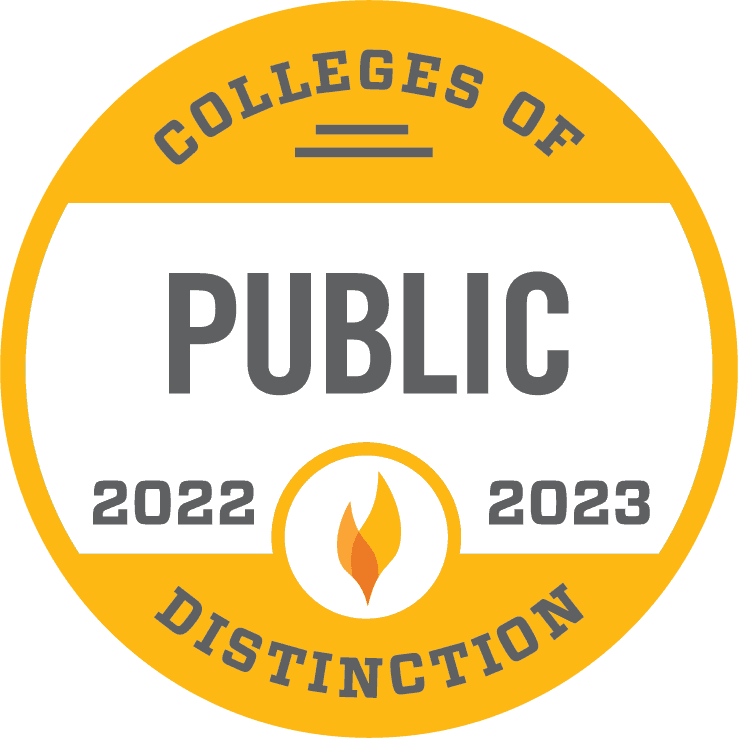 Published: September 1, 2022
By: Colleges of Distinction Staff
Jump to: Georgia College | Georgia Institute of Technology | University of Georgia | Frequently Asked Questions
Public colleges and universities are usually perceived to have larger class sizes, less attention, and less prestige than private colleges. Don't let these labels fool you! Each institution offers a unique college experience, ranging from small liberal arts colleges to research institutions.
Rather than looking at college rankings to choose where you will study for the next four years, take a more immersive approach to your college search. Explore college campuses, sift through your top college majors, and find the college experience that you want.
Colleges of Distinction has hand-picked a selection of the best colleges in Georgia that cater to students' interests to help you with your college search. Take a look below to see our list of 2022-2023 Colleges of Distinction to help you find the right college for you.
---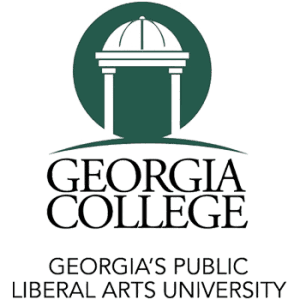 Milledgeville, GA ‧ Public ‧ 4-year
With over 46 undergraduate programs, 150+ student organizations, and 34 graduate programs to choose from, students are encouraged to participate in intellectual and culturally vibrant activities. As a historic teaching and nursing college, Georgia College & State University consistently ranks among the best programs for both teaching and nursing undergraduate and graduate programs. Combined with affordable tuition, Georgia College is a top pick for students looking for dedicated faculty and staff, diverse academic programs, and a supportive student environment.
OPPORTUNITIES FOR STUDY
Programs for students at Georgia College include online degree programs, dual enrollment, double majoring, student exchange programs, an honors program, internships, study abroad, a professional studies program, and summer classes. Georgia College can award certificates as well as bachelor's, some master's, and two doctorate degrees.
FACULTY RESEARCH
Faculty participate in an active community of research at Georgia College. Research labs include the Social Emotional Development Laboratory, Behavioral Neuroscience, Behavioral Pharmacology, Memory Lab, and more.
Acceptance rate 86% • Net price $20,958 • SAT Range 1100-1245 • Students submitting SAT scores 52%
Total Undergrad Population 6,873 • Setting Town • Public 4-year
Graduation rate (6 year) 62% • Retention rate 82% • Student-to-faculty ratio 16:1
---

Atlanta, GA ‧ Public ‧ 4-year
Georgia Institute of Technology, or Georgia Tech, is a renowned public research university located in Atlanta, Georgia. With over 100 degree programs offered in fields such as engineering, business, computing, sciences, design, and more, Georgia Tech is committed to providing its diverse student body with a world-class education that prepares them to become leaders and innovators in their chosen fields.
Georgia Tech's distinguished faculty and cutting-edge research programs are dedicated to tackling some of the world's most pressing challenges, and the university provides ample opportunities for students to participate in experiential learning, entrepreneurship programs, and research. Discover what sets Georgia Tech apart and become a part of a community of learners and leaders that is making a difference in the world.
Acceptance rate 21%     •     Net price $17,410     •     SAT Range 1370-1530     •     Students submitting SAT scores 71%
Total Undergrad Population 16,561      •      Setting City: Large      •      Public 4-year
Graduation rate (6 year) 91%     •      Retention rate 97%     •     Student-to-faculty ratio 19:1
---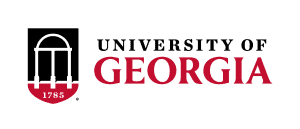 Athens, GA ‧ Public ‧ 4-year
Located in the charming college town of Athens, Georgia, the University of Georgia (UGA) is a distinguished public research university with a rich history dating back to 1785. UGA is renowned for its rigorous academics and innovative research programs across a wide range of disciplines, including business, engineering, arts and sciences, education, and more. With a diverse student body of over 38,000 individuals from all walks of life, UGA is committed to fostering a supportive and inclusive campus culture that celebrates diversity and encourages intellectual curiosity.
Acceptance rate 48%     •     Net price $16,580     •     SAT Range 1250-1460     •     Students submitting SAT scores 68%
Total Undergrad Population 29,765    •    Setting City: Midsize    •    Public 4-year
Graduation rate (6 year) 86%     •     Retention rate 94%     •     Student-to-faculty ratio 17:1
---
What it's like to attend public schools in Georgia and other FAQ:
What are average public tuition costs in Georgia (in-state, out-of-state)?
The average undergraduate tuition & fees for public colleges in Georgia are $5,056 for in-state students and $16,206 for out-of-state students.
Cheapest public degree program in Georgia
University of Georgia has an average net price of $16,580 making it the least expensive public institution in Georgia that made our list.
Easiest public degree program to get into in Georgia
Georgia College has an acceptance rate of 86%, making it the least exclusive public college on our list.
Public Degree program with lowest student debt in Georgia
University of Georgia has a median total debt after graduation of $18,625. This is the typical debt for a student who completed their undergraduate degree.
Best Georgia Colleges by Award
2023 Best Nursing Schools in Georgia
2023 Best Education Schools in Georgia
2023 Best Business Schools in Georgia