Otterbein University
Westerville, Ohio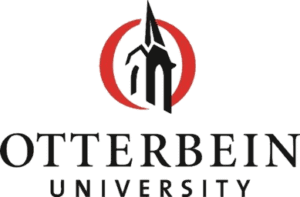 Nationally recognized for setting the pace in higher education
SHOW MORE
Otterbein University is an innovative and inclusive university populated by whole-brained thinkers. Otterbein students and faculty are advocates, champions, and problem-solvers who believe in doing what's right for the right reasons. A community of scholars, artists, scientists, nurses, writers, musicians, athletes, and friends alike, Otterbein is full of opportunity.
Since its founding in 1847, Otterbein has been recognized for its pace-setting ideals: its nationally groundbreaking integrative studies curriculum; its standing among the country's first coeducational institutions; its commitment to experiential learning; and its long-standing values in serving and advancing a greater good. Today, Otterbein continues to boldly anticipate its responsibilities to advancing the public good. The Point, Otterbein's newest home to accelerating potential, is bringing industry, education, and community together in one space to grow an entrepreneurial ecosystem that will take product and process from ideation to the marketplace.
Otterbein declares that part of its mission is to educate the whole student. The combination of a model curriculum, experiential learning, individualized attention, and civic-minded altogether provide a smarter way to learn. Otterbein graduates are prepared to stand out as professionals and leaders recognized for advancing their professions and communities. In fact, a survey of the Class of 2017 showed that 97 percent of students were employed or continuing their education within six months of graduation.
Get to know Otterbein University
2,313
Degree-Seeking Undergraduates
Full-time to Part-time Ratio
-
0%
1%
2%
3%
4%
5%
6%
7%
8%
9%
10%
11%
12%
13%
14%
15%
16%
17%
18%
19%
20%
21%
22%
23%
24%
25%
26%
27%
28%
29%
30%
31%
32%
33%
34%
35%
36%
37%
38%
39%
40%
41%
42%
43%
44%
45%
46%
47%
48%
49%
50%
51%
52%
53%
54%
55%
56%
57%
58%
59%
60%
61%
62%
63%
64%
65%
66%
67%
68%
69%
70%
71%
72%
73%
74%
75%
76%
77%
78%
79%
80%
81%
82%
83%
84%
85%
86%
87%
88%
89%
90%
91%
92%
93%
94%
95%
96%
97%
98%
99%
100%
Retention rate
11:1
Student/teacher ratio
$32,624
Full-time tuition cost
-
0%
1%
2%
3%
4%
5%
6%
7%
8%
9%
10%
11%
12%
13%
14%
15%
16%
17%
18%
19%
20%
21%
22%
23%
24%
25%
26%
27%
28%
29%
30%
31%
32%
33%
34%
35%
36%
37%
38%
39%
40%
41%
42%
43%
44%
45%
46%
47%
48%
49%
50%
51%
52%
53%
54%
55%
56%
57%
58%
59%
60%
61%
62%
63%
64%
65%
66%
67%
68%
69%
70%
71%
72%
73%
74%
75%
76%
77%
78%
79%
80%
81%
82%
83%
84%
85%
86%
87%
88%
89%
90%
91%
92%
93%
94%
95%
96%
97%
98%
99%
100%
6-year graduation rate
Rolling
Application deadline
-
0%
1%
2%
3%
4%
5%
6%
7%
8%
9%
10%
11%
12%
13%
14%
15%
16%
17%
18%
19%
20%
21%
22%
23%
24%
25%
26%
27%
28%
29%
30%
31%
32%
33%
34%
35%
36%
37%
38%
39%
40%
41%
42%
43%
44%
45%
46%
47%
48%
49%
50%
51%
52%
53%
54%
55%
56%
57%
58%
59%
60%
61%
62%
63%
64%
65%
66%
67%
68%
69%
70%
71%
72%
73%
74%
75%
76%
77%
78%
79%
80%
81%
82%
83%
84%
85%
86%
87%
88%
89%
90%
91%
92%
93%
94%
95%
96%
97%
98%
99%
100%
Acceptance rate
-
0%
1%
2%
3%
4%
5%
6%
7%
8%
9%
10%
11%
12%
13%
14%
15%
16%
17%
18%
19%
20%
21%
22%
23%
24%
25%
26%
27%
28%
29%
30%
31%
32%
33%
34%
35%
36%
37%
38%
39%
40%
41%
42%
43%
44%
45%
46%
47%
48%
49%
50%
51%
52%
53%
54%
55%
56%
57%
58%
59%
60%
61%
62%
63%
64%
65%
66%
67%
68%
69%
70%
71%
72%
73%
74%
75%
76%
77%
78%
79%
80%
81%
82%
83%
84%
85%
86%
87%
88%
89%
90%
91%
92%
93%
94%
95%
96%
97%
98%
99%
100%
Out-of-state students
College Highlights
Engaged Students
Great Teaching
Vibrant Communities
Successful Outcomes
Admission & Aid
Engaged Students
COMMON INTELLECTUAL EXPERIENCES
The Integrative Studies Program, begun in 1969 and at the core of the general education curriculum, provides a structure for students to make personal and intellectual connections across the entirety of their Otterbein education—connections among different courses, between courses and co-curricular activities, inside and outside of their major, and between their academic and their professional lives. The program is committed to the premise that one's learning should serve and shape one's chosen responsibilities both in and to the world. Each course within the Integrative Studies Program contributes to an ongoing conversation about the themes of Knowledge, Action, and the Public Good. Through this program, undergraduates develop skills, competencies, and ways of knowing, all of which prepare them for the challenges and complexity of a 21st-century world.
Further strengthening the shared experience of Otterbein students and faculty, the Common Book Program brings authors to campus to engage with the community on timely and important topics, including such topics as race and the criminal justice system.
UNDERGRADUATE RESEARCH
The Honors Program at Otterbein University seeks to immerse students in challenging and rigorous material, inspire practices of independent inquiry and curiosity, and create a community of research and creative work. This program is holistic and cohesive, engaging driven students with stimulating seminars taught by specially selected faculty. After inspiring years of scholarship, Honors students culminate their involvement in their junior or senior year with an interdisciplinary seminar or independent thesis project.
The Honors Program is not the only means by which to to participate in undergraduate research; for instance, the Distinction Program is proud to recognize any student for excellent scholarly work in their field of study. As part of their majors, students have completed a wide range of original research and creative work, including archival research of Angelica Schuyler Church's letters at the Library of Congress, laboratory experiments into the role of proteins in cellular lipid metabolism, the creation of an archive of LGBTQ oral histories, and field studies of red-eyed tree frogs in Panama.
SOCIAL JUSTICE
The Office of Social Justice & Activism oversees a group of students called the Social Justice Ambassadors. These student ambassadors serve as an extension of OSJA by facilitating monthly programs, gauging campus climate, and connecting Otterbein to community partners. Their work primarily involves such topics as inclusion, social equity, and community engagement.
STUDY ABROAD
Otterbein offers multiple pathways for students to study abroad, the most popular of which are the faculty-led travel courses to such places as Malawi, Vietnam, Spain, Vienna, and Belize. Students can also use third-party program providers or take advantage of Otterbein's special agreements with five partner universities around the world.
EXPERIENTIAL LEARNING
To ensure that all students may apply the knowledge they gain in the classroom to real-world settings, the University developed a signature initiative known as The Five Cardinal Experiences. These "Cards" are earned through active and authentic experiences that challenge students to analyze out-of-classroom contexts in relation to their own professional and personal growth. Students can earn a Card in any or all of the following categories: Community Engagement; Internships and Professional Experience; Global and Intercultural Engagement; Leadership and Citizenship; and Undergraduate Research and Creative Work.
"I love the experiences Otterbein provides for its students. It's not about finding something to do; it's about choosing which ones to do when you want to do them all. No where else could I have learned how to give raptors eye drops, give a wild turkey subcutaneous fluids, or check an elephant's temperature. The hands-on experience is something you would never get on a big campus." – Abbey Dunn '18, Zoo and Conservation Science
ENROLLMENT BY ETHNICITY
Non-U.S. Citizen: 0%
Hispanic/Latinx: 6%
Black or African American, non-Hispanic: 7%
White, non-Hispanic: 75%
Native/Indigenous American or Alaska Native, non-Hispanic: 0%
Asian, non-Hispanic: 3%
Native Hawaiian or other Pacific Islander, non-Hispanic: 0%
Two or more races, non-Hispanic: 5%
Race and/or ethnicity unknown: 3%
Great Teaching
FIRST-YEAR EXPERIENCE
Otterbein's First-Year Experience (FYE) program guides the new-student transition into the university community. Nurturing skills and passions from the very start, FYE immerses freshmen in the life of the college through a comprehensive program that comprises of the First Year Seminar, co-curricular events, a network of resources, and peer mentoring. The program encourages students to explore themselves and the world, their beliefs and values, and their educational and professional goals.
PROFESSORS WHO CARE
Otterbein faculty make teaching their primary focus, and students report levels of faculty-student interaction significantly higher than those at peer institutions. And not only are professors creative and innovative teachers in the classroom, but they also work personally with students to help them learn beyond the classroom. They truly care about their students' growth; many even maintain connections with them after graduation.
"I've had professors help me network for internships, contact alumni in Hollywood to help me write papers and participate in interviews, and I've had professors that ultimately become a lifelong friend, supporter, and role model. I've always been able to stay of top of my work because my professors make sure I succeed, and if I am going through something unexpected as we can all guarantee will happen in life, my professors work with me around it." – Koryn Naylor '18, English, Creative Writing
CUTTING-EDGE EDUCATIONAL OPPORTUNITIES
The Point, Otterbein's STEAM innovation Center, gives students the chance to work side-by-side with active researchers and startup companies in a space equipped with sophisticated tools, labs, and special manufacturing and engineering equipment.
LEARNING CENTERS
Teaching and learning are at the core of an Otterbein education. Otterbein supports the teaching and learning process with such centers as the Academic Support Center, the Center for Student Success, and the Center for Teaching and Learning.
SPECIAL STUDY OPTIONS
Programs available at this institution.
Accelerated program
Double major
Dual enrollment
English as a Second Language (ESL)
Honors Program
Independent study
Internships
Student-designed major
Study abroad
Teacher certification program
Vibrant Communities
"Otterbein has a great sense of community. This peaceful campus is home to many different people. Friendly faces fill the sidewalks as you walk around campus. My favorite is running into Otterbein alumni and immediately feeling connected to them. Otterbein is a synonym for "home" for many people." – Madison Moore '20, Business Administration and Management
SCHOOL LOCATION
Otterbein University is tucked in the picture-perfect town of Westerville, Ohio—named one of the best places to live in the country—and only ten minutes away from the fun- and opportunity-filled Columbus, Ohio—the nation's 14th largest city!
Tree-lined brick paths and friendly neighborhoods lead to Westerville's historic Uptown, which is conveniently a mere two blocks from campus. Otterbein Cardinals thrive in this friendly, safe campus community; they are quick to share how much they love the picturesque neighborhoods and convenient uptown business district with its ice cream shops, bakeries, pharmacies, and local restaurants and specialty shops. All the other comforts of home—from Starbucks, Chipotle, and Target to hospitals, libraries, parks, and churches—are within five miles of campus.
The bustling city of Columbus is home to whatever industry in which a Cardinal may want to land a dream internship. USA Today listed Columbus as one of the "15 Best Cities for Millennial College Students." And data from Trulia and LinkedIn place Columbus among the "Top Nine Cities for New College Grads." Columbus is also home to the Columbus Zoo & Aquarium, COSI's Science Museum, premier shopping destinations, art and concert offerings, sports, and foodie options galore.
Otterbein gives Cardinals a perfect nest to call home!
"I participated in an alternative spring break where I volunteered my spring break to helping women in our community, the WGSRC where I donate my time to help Otterbein students, and I am president of URGE where I educate my peers as well as lead my organization to help others, educate others, and advocate for others." – Erica Zimmer '20, Nursing
ATHLETICS
The Otterbein Cardinals compete in NCAA Division III of the Ohio Athletic Conference—the third oldest conference in America. Otterbein has held 80 OAC Team Championships and 44 NCAA appearances.   
More than 36 percent of incoming freshmen are student-athletes at Otterbein. Wearing the Tan and Cardinal comes with responsibility—to compete, to grow academically, and to serve the greater community.
Men's: baseball, basketball, cross country, football, golf, indoor and outdoor track and field, lacrosse, soccer, tennis, and wrestling
Women's: basketball, cross country, golf, indoor and outdoor track and field, lacrosse, soccer, softball, tennis, and volleyball
Admission to home sporting events is free with your Cardinal Card, your Otterbein ID!
*While not part of the OAC sports teams, Otterbein competes nationally in regards to its top-qualifying equestrian teams representing Hunt Seat, Dressage, and Eventing.
"I love that at Otterbein we're all members of the same, supportive community and are encouraged to do as many things as we can. Personally, I am the Public Relations Student Society of America Secretary, a member of the Alpha Lambda Delta Phi Eta Sigma National Honor Society, and a member of both the Otterbein women's cross country and track teams." – Lindsey Jones '19, Public Relations
RESIDENCE LIFE
Percent of students living on campus.
First-time, first-year (freshman) students: 81%
Undergraduates: 52%
Campus housing options.
Coed dorms
Men's dorms
Women's dorms
Apartments for single students
Fraternity/sorority housing
Theme housing
Successful Outcomes
"Otterbein is helping prepare me to be an open-minded professional. I am learning to work with others and hear their viewpoints. I can look at a situation and see many perspectives. I am encouraged to think and apply my knowledge gained here to the world around me." – Natasha Mack '19, Nursing
CAREER PREPARATION
With its convenient Central Ohio location and national alumni connections, Otterbein University students enjoy opportunities to apply knowledge and skills in a variety of internship settings. Students attain hands-on experience in a supportive networking and mentoring environment. Otterbein prepares students for their careers, as demonstrated by the fact that 97% of undergraduates from the class of 2017 were employed or in graduate school within 6 months of graduation.
The Center for Career and Professional Development (CCPD) provides career advising, individual consultations, programming, workshops, self-assessment tools, and a job and internship board.
SENIOR-YEAR EXPERIENCE
All students take a Senior Year Experience course, which provides them opportunities to articulate and practice their roles and responsibilities as citizens in interdisciplinary settings, reflect on their education as a whole, and prepare for their transition to life beyond college.
Admission & Aid
Admission
ADMISSIONS FACTORS
Very Important
Rigor of secondary school record | Academic GPA
Important
Class rank | Standardized test scores | Application Essay | Extracurricular activities
Talent/ability | Character/personal qualities | Alumni/ae relation | Volunteer work
Considered
Recommendation(s) | Interview | First generation
Geographical residence | Work experience | Level of applicant's interest
TEST SCORES
Required
FRESHMAN PROFILE
SAT Evidence-Based Reading and Writing
25th Percentile: 490 | 75th Percentile: 625
SAT Math
25th Percentile: 500 | 75th Percentile: 600
ACT Composite
25th Percentile: 20 | 75th Percentile: 27
ACT Math
25th Percentile: 18 | 75th Percentile: 26
ACT English
25th Percentile: 19 | 75th Percentile: 26
ADDITIONAL INFORMATION
At Otterbein, admission is determined by students' overall potential for academic success through an evaluation of their high school transcript, test scores, essay, activities, and involvement. Admission weighs most heavily on their high school transcript as the best illustration of success and college readiness.
Tuition & Cost
Tuition: $32,624
Fees: $450
Room: $6,200
Board: $5,568
Aid
Otterbein is committed to affordability, as exemplified by the fact its tuition has not increased in the past 5 years. Institutional aid is the single largest support for undergraduate students, with 99% receiving some form of merit- and/or need-based aid.
What Others are Saying
"I feel prepared to learn new things, and I have an interconnected foundational knowledge to ground me. Otterbein makes learning fluid and overlapping so that you don't graduate wondering why you took the classes you took. I think that this is crucial to be adequately prepared for whatever the next step in life is for a student."
— Sean Kirk '18, Biochemistry & Molecular Biology and Psychology
Contact Otterbein University