2023 Top Colleges in Wisconsin
Published: September 1, 2022
By: Colleges of Distinction Staff
Jump to: Carroll University | Lawrence University | Marquette University | Northland College | St. Norbert College | University of Wisconsin–Eau Claire | University of Wisconsin–La Crosse | University of Wisconsin–Madison University of Wisconsin–Whitewater | Viterbo University | Wisconsin Lutheran College | Frequently Asked Questions
Colleges of Distinction has hand-picked a selection of top schools that are well equipped to provide a personalized education catered to students' interests. Through a rigorous vetting and interview process for the 2022-2023 academic year, we have refreshed and reaffirmed that these institutions strive for excellence in line with the four overarching distinctions—Student Engagement, Teaching, Community, and Outcomes.
These schools vary in size, cost, location, academic offerings, and more, but they are all distinguished by their commitment to the undergraduate experience. The diversity of the college list is intentional, giving students and parents a variety of public and private universities to consider. No matter what, they all exhibit the foundational qualities of a fulfilling undergraduate education.
---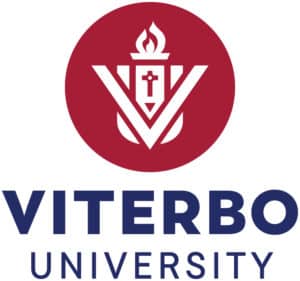 La Crosse, WI ‧ Catholic ‧ 4-year
Viterbo University offers more than 70 academic programs (traditional and online) that prepare students for outstanding careers. Whether they be at the bachelor's, master's, or doctoral degree level, classes are taught by faculty members dedicated to the success of their students. Viterbo students are known by name and build strong connections with faculty both in and outside of the classroom.
Most programs feature internships, study abroad, service, and field research opportunities that enhance the classroom experience. Viterbo also has a generous transfer-credit policy and accelerated bachelor's degree completion programs specifically designed for working professionals. Viterbo's beautiful campus and vibrant community are located in La Crosse—a city nestled between scenic bluffs and the Mississippi River and named the top college town in Wisconsin.
Acceptance rate 79% • Net price $21,095 • SAT Range 1000-1170 • Students submitting SAT scores 9%
Total Undergrad Population 2,516 • Setting City: Small • Private 4-year
Graduation rate (6 year) 65% • Retention rate 77% • Student-to-faculty ratio 12:1
---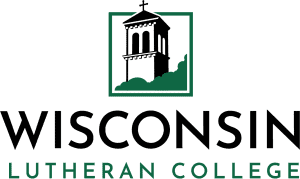 Milwaukee, WI ‧ Christian ‧ 4-year
Wisconsin Lutheran College, a Christian college in Milwaukee, provides quality teaching, scholarship, and opportunities for service that are rooted in Holy Scripture. The College promotes the spiritual growth of students in preparation for lives of Christian leadership.
At Wisconsin Lutheran College, students not only have small class sizes and a variety of academic options, but they also can work side-by-side with professors doing groundbreaking heart disease research, teach in local schools as early as freshman year, travel to Zambia for a nursing clinical, take a British literature course in England, or conduct marine biology research in Grenada.
Taught from a Christian perspective, courses at Wisconsin Lutheran College help students develop skills they'll need in their careers, including critical thinking, communication, teamwork, and decision making. Students also have opportunities for involvement, service, and leadership through NCAA Division III athletics, fine arts groups and ensembles, and 45+ clubs and organizations.
Acceptance rate 96% • Net price $21,529 • SAT Range 990-1190 • Students submitting SAT scores 19%
Total Undergrad Population 1,166 • Setting City: Large • Private 4-year
Graduation rate (6 year) 64% • Retention rate 77% • Student-to-faculty ratio 12:1
---
What it's like to attend schools in Wisconsin and other FAQ:
What are average tuition costs in Wisconsin?
The average undergraduate tuition & fees for colleges in Wisconsin is $6,338 for in-state students at public institutions, $20,877 for out-of-state students at public institutions, and $26,232 for students at private institutions.
Cheapest degree program in Wisconsin
University of Wisconsin–La Crosse has an average net price of $12,302 making it the least expensive business degree program in Wisconsin that made our list.
Easiest degree program to get into in Wisconsin
Wisconsin Lutheran College has an acceptance rate of 96%, with an SAT range of 990-1190, making it the least exclusive college in Wisconsin on our list.
Degree program with lowest student debt in Wisconsin
University of Wisconsin–Madison has a median total debt after graduation of $20,500. This is the typical debt for a student who completed their undergraduate degree.
Best Wisconsin Colleges by Award
2023 Best Business Schools in Wisconsin
Best Colleges by State
California | Texas | Florida | New York | Pennsylvania | Illinois | Georgia | Ohio | Alabama | Colorado | Connecticut | Massachusetts | Indiana | Iowa | Kansas | Kentucky | Louisiana | Maryland | Michigan | Minnesota | Missouri | New Jersey | North Carolina | Oklahoma |Oregon | Tennessee | Virginia | Washington |