2023 Top Colleges in Colorado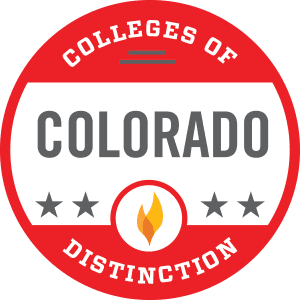 Published: September 1, 2022
By: Colleges of Distinction Staff
Jump to: Colorado Christian University | Colorado School of Mines | Regis University | University of Colorado Boulder | University of Denver | Frequently Asked Questions
Colleges of Distinction has hand-picked a selection of top schools that are well equipped to provide a personalized education catered to students' interests. Through a rigorous vetting and interview process for the 2022-2023 academic year, we have refreshed and reaffirmed that these institutions strive for excellence in line with the four overarching distinctions—Student Engagement, Teaching, Community, and Outcomes.
These schools vary in size, cost, location, academic offerings, and more, but they are all distinguished by their commitment to the undergraduate experience. The diversity of the college list is intentional, giving students and parents a variety of public and private universities to consider. No matter what, they all exhibit the foundational qualities of a fulfilling undergraduate education.
---

Lakewood, CO ‧ Christian ‧ 4-year
Colorado Christian University is the premier interdenominational Christian college in Colorado and the Rocky Mountain region. The mission of CCU is Christ-centered higher education transforming students to impact the world with grace and truth.
Located on the edge of the Rocky Mountains, just 10 miles west of downtown Denver, there's always something new to experience at CCU. All students live in apartment style residence halls and enjoy three-day weekends year round. Bi-weekly chapel and a wide range of service opportunities encourage spiritual formation on campus, and with nearly 30 clubs and organizations on campus, there's something for everyone. At CCU, students meet life-long friends, study, laugh, learn, are challenged, and grow together in Christ.
SERVICE LEARNING
At Colorado Christian University, educational experiences reach beyond the classroom and into the community. All traditional undergraduate students are required to complete 180 hours of service (ministry hours) upon graduation. CCU believes service is an opportunity to shape students into well-rounded, holistic individuals, equipped for Christian leadership, trained with the skills needed for a meaningful career, and ready to actively engage in the world.
Net price $25,882      •      Total Undergrad Population 6,661
Setting City: Midsize      •      Private 4-year
Graduation rate (6 year) 60%      •      Retention rate 82%      •      Student-to-faculty ratio 15:1
---

Golden, CO ‧ Public ‧ 4-year
Colorado School of Mines is a leading institution in the science and engineering fields with a focus on energy and the environment. Students have the opportunity to engage in undergraduate research, develop leadership skills inside and outside of the classroom, and explore their interests through a variety of social and professional experiences.
COMBINED BACHELOR'S/MASTER'S PROGRAM
Mines offers a number of programs that integrate the requirements needed for a bachelor's degree with the requirements needed for a graduate certificate, professional master's degree, master's degree, or doctoral degree. These accelerated programs prepare students to enter the industry with a heightened sense of knowledge and skills in their field while also providing efficient paths to complete a graduate degree.
E-DAYS
Students celebrate three Engineering Days (E-Days) every spring semester to foster school spirit in the Mines community. These days are packed with field day activities, games, a concert, and a fireworks display to close off the weekend.
Acceptance rate 55%      •      Net price $27,675      •      SAT Range 1270-1440      •      Students submitting SAT scores 83%
Total Undergrad Population 5,200      •      Setting Suburb      •      Public 4-year
Graduation rate (6 year) 84%      •      Retention rate 92%      •      Student-to-faculty ratio 17:1
---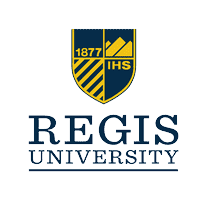 Denver, CO ‧ Catholic ‧ 4-year
Known for its stately Lord of the Rings-style weeping elm amidst a sprawling arboretum that contains more than 1,200 trees and stellar backdrop of the Rockies, Regis University offers a tranquil aesthetic. And as outdoor enthusiasts know, nature pairs well with effective teaching and personal development. Regis students can spend time in the bustling heart of downtown Denver or the beautiful scenery of Colorado nature, and the area surrounding the Regis University campus is a rich tapestry of local eateries, historic concert venues, professional sports teams, and unique shops and stores—there's truly something for everyone.  
COLLEGES
Regis University is home to three unique colleges dedicated to supporting student goals and education through Jesuit values. Offering the benefits of industry-specific knowledge and the ability to explore outside a singular chosen field, students in the Anderson College of Business and Computing, Regis College, and the Rueckert-Hartman College for Health Professions graduate with an understanding of how to make a positive impact on the world around them.
Acceptance rate 78%      •      Net price $27,785      •      SAT Range 1000-1220      •      Students submitting SAT scores 71%
Total Undergrad Population 3,197      •      Setting City: Large      •      Private 4-year
Graduation rate (6 year) 67%      •      Retention rate 73%      •      Student-to-faculty ratio 11:1
---

Boulder, CO ‧ Public ‧ 4-year
The University of Colorado Boulder (CU Boulder) is a public research university located in Boulder, Colorado. Founded in 1876, CU Boulder is the flagship university of the University of Colorado System and is recognized as a top-tier institution in both academics and research. With a sprawling campus spanning over 600 acres at the foot of the Rocky Mountains, CU Boulder offers a wide range of undergraduate and graduate programs across various disciplines, including engineering, business, arts and sciences, education, law, and more.
The university boasts a diverse and inclusive community of over 36,000 students from all 50 U.S. states and over 100 countries, and is known for its commitment to sustainability, innovation, and cutting-edge research.
Acceptance rate 84% • Net price $21,198 • SAT Range 1130-1350 • Students submitting SAT scores 73%
Total Undergrad Population 30,307 • Setting City: Midsize • Public 4-year
Graduation rate (6 year) 72% • Retention rate 85% • Student-to-faculty ratio 18:1
Click here for available majors
---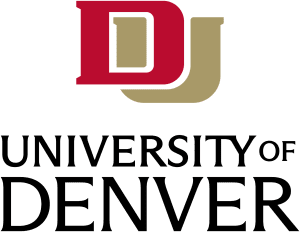 Denver, CO ‧ Private ‧ 4-year
Find Your Place
The only campus in the country to require a face-to-face interview for every admission candidate, University of Denver is focused on admitting students who are most likely to succeed at DU. Offering exceptional preparation for the professional world, lively and energetic students from across the globe, and the opportunity to make lifelong connections with faculty and fellow students, the University of Denver is the perfect choice for students looking to join a community of adventurous learners.
LIVING AND LEARNING IN THE COMMUNITY
Located in a residential community eight miles from downtown, DU offers a 130-acre campus and a scenic view of the mountains. Students can make the fifteen-minute drive downtown or hop on the light rail, which has a station on campus and is free for DU students and faculty. Popular for its location and rigorous academics, DU also offers a people-friendly campus and an openly caring environment. Great weather and mild winters draw students to DU.
SERVICE LEARNING
Each year, about 1,500 DU students participate in service learning courses. From courses on philosophy and social justice to intensive Spanish language and Mexican/Mayan cultural immersion, students can choose from a broad range of topics. Some service learning courses are travel courses, while others serve the city of Denver.
Acceptance rate 61%      •      Net price $38,322      •      SAT Range 1170-1360      •      Students submitting SAT scores 49%
Total Undergrad Population 5,699      •      Setting City: Large      •      Private 4-year
Graduation rate (6 year) 75%      •      Retention rate 84%      •      Student-to-faculty ratio 11:1
---
What it's like to attend schools in Colorado and other FAQ:
What are average tuition costs in Colorado?
The average undergraduate tuition & fees for colleges in Colorado is $7,059 for in-state students at public institutions, $16,950 for out-of-state students at public institutions, and $17,196 for students at private institutions.
Cheapest degree program in Colorado
University of Northern Colorado has an average net price of $16,510, making it the least expensive business degree program in Colorado that made our list.
Easiest degree program to get into in Colorado
University of Northern Colorado has an acceptance rate of 88%,, making it the least exclusive college with a program on our list.
Degree program with lowest student debt in Colorado
University of Colorado Boulder has a median total debt after graduation of $19,500. This is the typical debt for a student who completed their undergraduate degree.
Best Colorado Colleges by Award
2023 Best Business Schools in Colorado
Best Colleges by State
California | Texas | Florida | New York | Pennsylvania | Illinois | Georgia | Ohio | Alabama | Connecticut | Massachusetts | Indiana | Iowa | Kansas | Kentucky | Louisiana | Maryland | Michigan | Minnesota | Missouri | New Jersey | North Carolina | Oklahoma |Oregon | Tennessee | Virginia | Washington | Wisconsin