2023 Best Colleges in Connecticut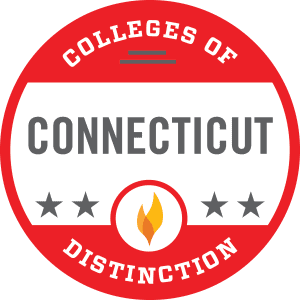 Published: September 1, 2022
By: Colleges of Distinction Staff
Jump to: Albertus Magnus College | Eastern Connecticut State University | Fairfield University | Sacred Heart University | Trinity College | University of Hartford | University of New Haven | Wesleyan University | Frequently Asked Questions
Colleges of Distinction has hand-picked a selection of top schools that are well equipped to provide a personalized education catered to students' interests. Through a rigorous vetting and interview process for the 2022-2023 academic year, we have refreshed and reaffirmed that these institutions strive for excellence in line with the four overarching distinctions—Student Engagement, Teaching, Community, and Outcomes.
These schools vary in size, cost, location, academic offerings, and more, but they are all distinguished by their commitment to the undergraduate experience. The diversity of the college list is intentional, giving students and parents a variety of public and private universities to consider. No matter what, they all exhibit the foundational qualities of a fulfilling undergraduate education.
---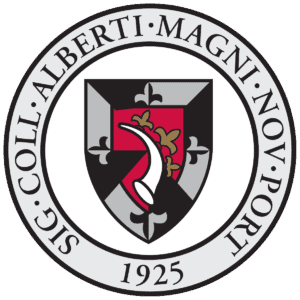 New Haven, CT ‧ Catholic ‧ 4-year
Albertus Magnus College is a four-year, private, liberal arts, co-educational, degree-granting college offering undergraduate and graduate programs. It was founded in 1925 by the Dominican Sisters of St. Mary of the Springs, who are now known as the Dominican Sisters of Peace. Albertus was the first Catholic, liberal arts, residential college for women in New England. It has been co-educational since 1985.
EXPERIENTIAL LEARNING
An Albertus education is about the pursuit of truth and the application of knowledge to the greater good. There is no doubt that students embrace and enact this mission every day! Albertus Magnus College s proud of its students' accomplishments, hosting an annual Experiential Learning Day (ELD) to highlight their out-of-the-classroom successes in both curricular and co-curricular projects. Internships and practica; service-learning projects; research in the sciences, arts, and humanities; and student-run group and athletic activities are just a few outlets through which Albertus students make a difference and make an impact.
Acceptance rate 81%      •      Net price $27,492
Total Undergrad Population 1,088      •      Setting City: Midsize      •      Private 4-year
Graduation rate (6 year) 46%      •      Retention rate 72%      •      Student-to-faculty ratio 14:1
---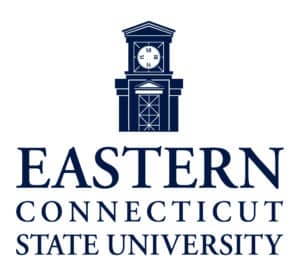 Willimantic, CT ‧ Public ‧ 4-year
Eastern Connecticut State University is the state's designated public liberal arts university. A predominantly undergraduate institution, Eastern attracts and welcomes a diverse community of learners who are supported by a teaching faculty, staff, administrators, and a residential campus that promotes intellectual curiosity, integrity, and social responsibility.
Independent of their majors and career aspirations, all Eastern students take a common Liberal Arts core curriculum. This curriculum is sequenced and interdisciplinary, offering students a broad range of theoretical approaches in a variety of active learning settings to cultivate their knowledge and skills. Eastern's programs prepare students for careers or advanced study while also providing them with the lifelong skills and confidence needed to succeed in a world of constant economic, social, and technological change.
UNDERGRADUATE RESEARCH
At Eastern, students of all majors and class levels conduct research. As undergraduates, their high-quality work is published in academic journals and presented at local and national conferences—from Eastern's own CREATE conference to the respected Posters on the Hill and National Conference on Undergraduate Research. Students' research earns them awards, helps them obtain competitive internships, and admits them into prestigious graduate schools. With fellowships, project grants, faculty mentorships, connections to research conferences, and extensive laboratory space on campus, Eastern is a comprehensive school for undergraduate research.
Acceptance rate 70%      •      Net price $19,090
Total Undergrad Population 4,475      •      Setting Town      •      Public 4-year
Graduation rate (6 year) 56%      •      Retention rate 76%      •      Student-to-faculty ratio 14:1
---

Fairfield, CT ‧ Catholic ‧ 4-year
Established in 1942 with roots in one of the modern world's oldest intellectual and spiritual traditions, Fairfield University is a leading Catholic, Jesuit University.
Committed to the Jesuit ideals of broad intellectual inquiry, Fairfield University fosters a strong sense of community among its students and offers an educational experience that encourages the pursuit of social justice and the cultivation of the whole person: body, mind, and spirit.
LIVING-LEARNING COMMUNITIES
Living-Learning Communities (LLCs) are available for undergraduates to further immerse themselves in a transformative Fairfield University culture. These residence communities create a multicultural atmosphere that builds on the University's strategic vision of integrated learning through a variety of community housing programs. While each residential college has a particular focus, involved students are diverse in life experiences, hopes, desires, and interests. All residential colleges consider the question of vocation, engaging students to create meaningful experiences.
Acceptance rate 56%      •      Net price $43,173      •      SAT Range 1190-1340      •      Students submitting SAT scores 50%
Total Undergrad Population 4,354      •      Setting Suburb      •      Private 4-year
Graduation rate (6 year) 82%      •      Retention rate 92%      •      Student-to-faculty ratio 12:1
---

Fairfield, CT ‧ Catholic ‧ 4-year
Distinguished by the personal attention it provides its students, Sacred Heart University (SHU) is recognized for its commitment to academic excellence, an award-winning advisement program, cutting-edge technology, championship Division I athletic teams, and nationally recognized community service programs. Situated in Fairfield, Connecticut, the main campus is ideally located one hour north of New York City and two and a half hours south of Boston. The surrounding neighborhood of Fairfield has its own charm as well; in addition to SHU's 18-hole golf course a mere 15 minutes away from the main campus, students enjoy the city's five miles of shoreline, marinas, parks, open space and plenty of shopping and fine dining. 
Undergraduate students study at SHU's international campuses in Dingle, Ireland, and Luxembourg. On the main campus, new, world-class academic facilities include the Frank and Marisa Martire Center for Liberal Arts, the Center for Healthcare Education, and West Campus, former home to General Electric's world headquarters. West Campus houses an engineering IDEA Lab or makerspace, an artificial intelligence lab, an iHub powered by Verizon, a virtual reality lab, incubator space for student-entrepreneurs and other innovation-focused learning spaces.
With nearly 9,000 undergraduate and graduate students enrolled in over 80 academic programs, this dynamic university is an innovative presence within Catholic higher education. Its campus includes such new residence halls as the Upper Quad, which is located near the JP's Diner dining hall, as well as the Bobby Valentine Health & Recreation Center, which features a climbing wall and bowling alley.
Acceptance rate 66%      •      Net price $43,313 
Total Undergrad Population 6,417      •      Setting Suburb      •      Private 4-year
Graduation rate (6 year) 73%      •      Retention rate 87%      •      Student-to-faculty ratio 14:1
---

Hartford, CT ‧ Private ‧ 4-year
Join a vibrant community and make valuable connections at Trinity College. Trinity is a private liberal arts university in Hartford, Connecticut.
Acceptance rate 36%      •      Net price $26,233 
Total Undergrad Population 2,200      •      Setting City: Midsize      •      Private 4-year
Graduation rate (6 year) 82%      •      Retention rate 90%      •      Student-to-faculty ratio 9:1
---

West Hartford, CT ‧ Private ‧ 4-year
Spread across seven dynamic schools and colleges, the University of Hartford has been guiding the purpose and passion of students for over six decades. On the 350-acre campus alongside Connecticut's capital city, approximately 4,600 undergraduate and 2,000 graduate students representing 49 states and 47 countries come together for a common purpose: to collaborate across different disciplines, diversify perspectives, and broaden world-views. Hartford is a four-year private university focused on advancing the public good through meaningful connections within our communities. Hartford's unique approach to comprehensive education gives them the critical perspectives that lead to impactful change, regionally and beyond. With degree programs spanning the arts, humanities, business, engineering and technology, education, and health professions, Hartford focuses on doing the work that matters.
STUDENT ACTIVITIES
The University of Hartford community is charged with activity, buzzing with clubs, student government, community service, and so many more experiences to enrich their college journey. With over 100 organizations to choose from, UHart students are both inspired and encouraged to explore their interests and discover new passions.
Acceptance rate 77%      •      Net price $28,692      •      SAT Range 1020-1210      •      Students submitting SAT scores 72%
Total Undergrad Population 4,521      •      Setting City: Midsize      •      Private 4-year
Graduation rate (6 year) 57%      •      Retention rate 81%      •      Student-to-faculty ratio 8:1
---

West Haven, CT ‧ Private ‧ 4-year
At the University of New Haven, the experience of learning is both personal and pragmatic, guided by distinguished faculty who care deeply about individual student success. As leaders in their fields, faculty provide the inspiration and recognition needed for students to fulfill their potential and succeed at whatever they choose to do.
STUDENT ACADEMIC SPONSORED RESEARCH
The University promotes collaborative research among small groups of students or between students and faculty. Students receive valuable exposure to academic and professional circles by presenting their research at conferences and workshops held by recognized associations.
SCHOOL LOCATION
Undergraduate and graduate programs are offered on the University's main campus located on 82 acres in suburban West Haven, Connecticut (between Boston and New York), as well as at a variety of off-campus sites. Downtown New Haven, with plenty of cultural and entertainment activities in the immediate area, is only 10 minutes away. And only 5 minutes away is the West Haven Beach area, the longest shoreline area in Connecticut.
Acceptance rate 91%      •      Net price $35,395      •      SAT Range 1050-1220      •      Students submitting SAT scores 68%
Total Undergrad Population 5,097      •      Setting Suburb      •      Private 4-year
Graduation rate (6 year) 64%      •      Retention rate 79%      •      Student-to-faculty ratio 18:1
---

Middletown, CT ‧ Private ‧ 4-year
Wesleyan University is a private institution in Middletown, Connecticut. Over 3,000 undergraduates connect with peers and faculty across 45 majors. With an 8:1 student-to-faculty ratio there is great opportunity for collaboration and community.
Acceptance rate 21%      •      Net price $22,845
Total Undergrad Population 2,852      •      Setting City: Small      •      Private 4-year
Graduation rate (6 year) 91%      •      Retention rate 87%      •      Student-to-faculty ratio 8:1
---
What it's like to attend schools in Connecticut and other FAQ:
What are average tuition costs in Connecticut?
The average undergraduate tuition & fees for colleges in Connecticut is $8,695 for in-state students at public institutions, $23,364 for out-of-state students at public institutions, and $26,575 for students at private institutions.
Cheapest degree program in Connecticut
Eastern Connecticut State University has an average net price of $19,090, making it the least expensive school in Connecticut that made our list.
Easiest degree program to get into in Connecticut
University of New Haven has an acceptance rate of 91%, making it the least exclusive college on our list.
Degree program with lowest student debt in Connecticut
Wesleyan University has a median total debt after graduation of $15,500. This is the typical debt for a student who completed their undergraduate degree.
Best Connecticut Colleges by Award
2023 Best Business Schools in Connecticut
Best Colleges by State
California | Texas | Florida | New York | Pennsylvania | Illinois | Georgia | Ohio | Alabama | Colorado | Massachusetts | Indiana | Iowa | Kansas | Kentucky | Louisiana | Maryland | Michigan | Minnesota | Missouri | New Jersey | North Carolina | Oklahoma |Oregon | Tennessee | Virginia | Washington | Wisconsin