2023 Best Undergraduate Nursing Schools in California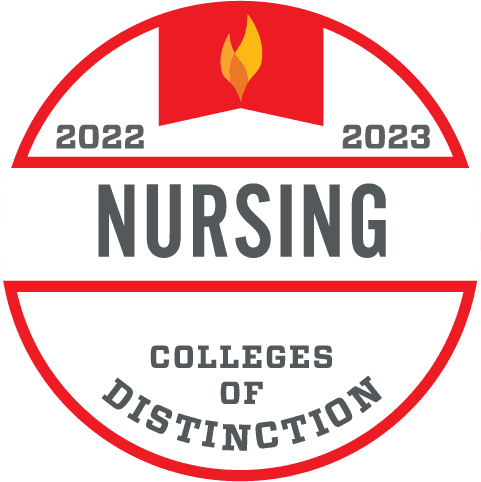 Published: September 1, 2022
By: Colleges of Distinction Staff
Jump to: California State University, Fullerton | California State University, Long Beach | San Francisco State University | San José State University | University of California, Irvine | Frequently Asked Questions
The path to becoming a nurse is undoubtedly a long and arduous process that requires hard work and dedication. With a shortage in capable and compassionate nurses, it is becoming increasingly important that nursing programs are well rounded, highly accredited, and focused on student success. Colleges of Distinction is proud to recognize California schools with these very programs, ones that fully support future nurses along (and beyond!) their undergraduate journey. These institutions, already highly regarded for their commitment to the Four Distinctions, go the extra mile with their cutting-edge nursing degrees.
Our California top colleges for nursing offer students an exciting place to learn and thrive, as proven by the following:
Stability and excellence as core tenets of these nursing programs. Not only have these programs been awarding degrees for more than 10 years, but faculty are continually recognized for their impressive experience and research.
Validation from the ACEN (Accreditation Commission for Education in Nursing) and/or CCNE (Commission on Collegiate Nursing Education) for their commitment to quality and student success.
Practical experiences that provide ample opportunities for students to apply their knowledge to the real world through internships, mentorship programs, and volunteer opportunities.
High mastery rates in such standardized exams as the NCLEX and HESI A2.
Dedicated advising and counseling available specifically for nursing students.
Liberal arts exposure to make students culturally competent, well-rounded individuals with superior critical thinking and leadership skills.
High-impact practices embedded into the curriculum.
Industry connections cultivated by faculty and staff to help students build their network and find meaningful work.
---

Fullerton, CA ‧ Public ‧ 4-year
As part of the world-class California State University system, Cal State Fullerton prepares its diverse student body for success in a global society. Titans actively engage in hands-on learning, research, clubs and organizations, and volunteer work that enriches the local community.
Cal State Fullerton may be the largest CSU campus with more than 34,000 undergraduate students, but its mission to provide high-impact immersive learning ensures personal, fulfilling experiences for every student. Located in Orange County, CSUF is near Los Angeles, Disneyland, Universal Studios, and the beautiful California coastline. Students thrive with the support of one-on-one academic advising, college career specialists, and student success initiatives.
Acceptance rate 68% • Net price $8,322 • SAT Range 1000-1180 • Students submitting SAT scores 97%
Total Undergrad Population 42,051 • Setting Suburb • Public 4-year
Graduation rate (6 year) 69% • Retention rate 89% • Student-to-faculty ratio 27:1
Learn more about CSU Fullerton's nursing program
---

Long Beach, CA ‧ Public ‧ 4-year
California State University, Long Beach is dedicated to providing a high-quality education founded on the principles of superior teaching, research, and service for the people of California and the world. Motivated by the values of diversity, integrity, and service, CSU Long Beach strives to make its world-class education accessible and inclusive. The university looks to change lives by expanding educational opportunities, fostering creativity, and preparing future leaders.
CSU Long Beach is proud of the tight-knit community it has cultivated over the years. With a population of 37,000—and even its own zip code!—the 323-acre campus beckons those who are ready to learn, explore, and succeed. CSU Long Beach boasts a beautiful campus with state-of-the-art research facilities, performing arts centers, and the Earl Burns Miller Japanese Garden. Students and members of the surrounding community are encouraged to experience all of the beauty and inspiration the campus has to offer.
Acceptance rate 42% • Net price $10,568 • SAT Range 1020-1240 • Students submitting SAT scores 95%
Total Undergrad Population 40,069 • Setting City: Large • Public 4-year
Graduation rate (6 year) 73% • Retention rate 89% • Student-to-faculty ratio 24:1
---

San Francisco, CA ‧ Public ‧ 4-year
San Francisco State University, part of the California State University system is a public institution in northern California. Over 23,000 undergraduates explore opportunities inside and outside of the classroom.
SF State's motto is Experientia Docet — Experience Teaches. Graduates consistently say that hands-on learning was what helped them most when beginning their careers. Students apply their talents and classroom learning to real-world challenges through community-service learning, credit-earning internships, and participation with community-focused centers and institutes that address issues relating to health, education, the environment, business, child care, and underserved communities.
Acceptance rate 84% • Net price $14,757 • SAT Range 930-1130 • Students submitting SAT scores 89%
Total Undergrad Population 27,349 • Setting City: Large • Public 4-year
Graduation rate (6 year) 55% • Retention rate 82% • Student-to-faculty ratio 22:1
---

San José, CA ‧ Public ‧ 4-year
Succeed in your personal and professional life with an education from San José State University. SJSU is a Public University in San José, California.
As one of the most transformative universities in the nation, San José State is ready for big change. As part of Transformation 2030, SJSU's strategic plan, the campus community is dedicated to realizing the university's potential as a nationally prominent urban public university. San José State provides a comprehensive university education, granting bachelor's, master's and doctoral degrees in 250 areas of study. With approximately 36,000 students and nearly 4,300 employees, SJSU is an essential partner in the economic, cultural and social development of Silicon Valley and California.
Acceptance rate 67% • Net price $15,995 • SAT Range 1010-1240 • Students submitting SAT scores 93%
Total Undergrad Population 36,208 • Setting City: Large • Public 4-year
Graduation rate (6 year) 66% • Retention rate 86% • Student-to-faculty ratio 25:1
---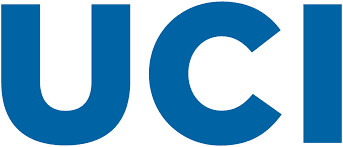 Irvine, CA ‧ Public ‧ 4-year
University of California, Irvine is home to 29,000 undergraduate students. With over 85 bachelor's degrees offered UCI students have many academic options. UC Irvine is a public university in Orange County, California. In 1965, the University of California, Irvine was founded with a mission to catalyze the community and enhance lives through rigorous academics, cutting-edge research, and dedicated public service.
Acceptance rate 30% • Net price $13,106 • SAT Range 1230-1430 • Students submitting SAT scores 91%
Total Undergrad Population 36,303 • Setting City: Large • Public 4-year
Graduation rate (6 year) 85% • Retention rate 94% • Student-to-faculty ratio 18:1
---
What it's like to attend nursing school in California and other FAQ:
Cheapest nursing school in California
California State University, Fullerton has an average net price of $8,322 making it the least expensive nursing degree program in California that made our list.
Easiest nursing degree program to get into in California
Cal Poly Humboldt has an acceptance rate of 85%, with an SAT range of 970-1190, making it the least exclusive college with a nursing program on our list.
Nursing college with lowest student debt in California
California State University, Fullerton has a median total debt after graduation of $14,000. This is the typical debt for a student who completed their undergraduate degree.
Texas | Florida | New York | Pennsylvania | Illinois | Georgia | Ohio
Best California Colleges by Award
Best California Business Schools in 2023
Best Engineering Schools in California
Top Undergraduate Education Programs in California