2023 Best Undergraduate Education Schools in California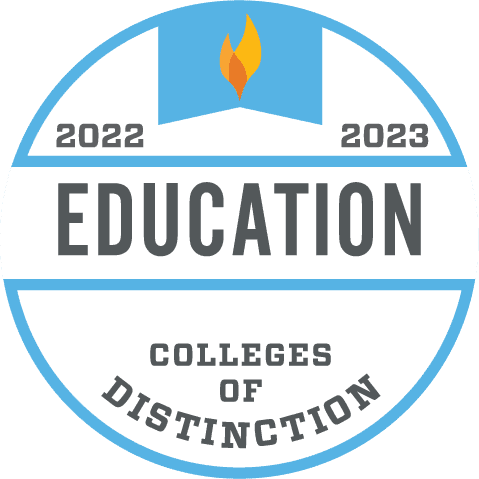 Published: September 1, 2022
By: Colleges of Distinction Staff
Jump to: California State University, Fullerton | California State University, Long Beach | Chapman University | Loyola Marymount University | San José State University | Santa Clara University | University of California, Santa Cruz | University of Redlands | Frequently Asked Questions
Simply put, our nation's teachers are our future; they shape the leaders, politicians, scientists, authors, and artists of tomorrow. Surely we can all recount a few special teachers that made an impact on our lives, and we have their hard work and dedication to thank for that. That is why Colleges of Distinction is proud to share a cohort of schools that excel in their commitment to nurturing and supporting future educators. Freshly selected for the 2022-2023 year, the Education Colleges of Distinction are sure to equip students with the necessary skills and experience needed to excel. Prospective students can choose from our hand-picked list of colleges and universities that offer the following distinct qualities:
Our California top colleges for education offer students an exciting place to learn and thrive, as proven by the following:
Stability and Excellence: These programs have reputations for quality and success, and students know that their degrees will be respected and desired by future employers. Institutions who have earned the education badge have the highest accreditations and have been awarding teaching degrees for at least ten years.
Multidisciplinary Exposure: One of the most important decisions a future teacher will make is what field of education they will go into. Whether it's childhood, elementary, secondary, or special education, prospective students know there are options to explore at these schools. These well-rounded programs also allow students to earn a specialization to further define and hone their skill set.
Practical Experience: These colleges and universities go beyond the required number of hours of student teaching. They push their students to get practical experience as early and often as possible so they may be prepared and confident when they step into their first classroom.
Non-education Specializations: These programs encourage students to think and learn outside the box. Students can minor or specialize in a different discipline to round out their education and enhance their teaching.
Dedicated Advising and Counseling: The path to a teaching degree can be complex and overwhelming at times. Schools that have earned the Education badge have demonstrated a commitment to supporting students with excellent counselors and advisors.
High-Impact Practices: While all Colleges of Distinction are recognized for their high-impact practices, those with the Education badge ensure that their programs incorporate relevant and focused high-impact practices, including first-year seminars, service-learning among area schools, and collaborative projects.
Industry Connections: Students are able to forge connections for their career through internships, networking events, and alumni programs.
---

Fullerton, CA ‧ Public ‧ 4-year
As part of the world-class California State University system, Cal State Fullerton prepares its diverse student body for success in a global society. Titans actively engage in hands-on learning, research, clubs and organizations, and volunteer work that enriches the local community.
Cal State Fullerton may be the largest CSU campus with more than 34,000 undergraduate students, but its mission to provide high-impact immersive learning ensures personal, fulfilling experiences for every student. Located in Orange County, CSUF is near Los Angeles, Disneyland, Universal Studios, and the beautiful California coastline. Students thrive with the support of one-on-one academic advising, college career specialists, and student success initiatives.
College of Education programs have a reputation for excellence. We offer intellectually rigorous professional programs that are relevant to today's educational landscape. All programs are committed to three main priorities:
Technology
Just Equitable and Inclusive Education (JEIE)
Community Engagement
Acceptance rate 68% • Net price $8,322 • SAT Range 1000-1180 • Students submitting SAT scores 97%
Total Undergrad Population 42,051 • Setting Suburb • Public 4-year
Graduation rate (6 year) 69% • Retention rate 89% • Student-to-faculty ratio 27:1
---

Long Beach, CA ‧ Public ‧ 4-year
California State University, Long Beach is dedicated to providing a high-quality education founded on the principles of superior teaching, research, and service for the people of California and the world. Motivated by the values of diversity, integrity, and service, CSU Long Beach strives to make its world-class education accessible and inclusive. The university looks to change lives by expanding educational opportunities, fostering creativity, and preparing future leaders.
CSU Long Beach is proud of the tight-knit community it has cultivated over the years. With a population of 37,000—and even its own zip code!—the 323-acre campus beckons those who are ready to learn, explore, and succeed. CSU Long Beach boasts a beautiful campus with state-of-the-art research facilities, performing arts centers, and the Earl Burns Miller Japanese Garden. Students and members of the surrounding community are encouraged to experience all of the beauty and inspiration the campus has to offer.
The College of Education at CSU Long Beach is amongst the premier educator preparation institutions in the state, preparing teachers, counselors, administrators and community leaders to promote equity and excellence in education. The College of Education fosters an environment of rigorous learning, intellectual dialogue, and inclusivity that embraces its mission to prepare professional educators and practitioners who promote equity and excellence in diverse urban settings through effective pedagogy, evidence-based practices, collaboration, leadership, innovation, scholarship, and advocacy.
Acceptance rate 42% • Net price $10,568 • SAT Range 1020-1240 • Students submitting SAT scores 95%
Total Undergrad Population 40,069 • Setting City: Large • Public 4-year
Graduation rate (6 year) 73% • Retention rate 89% • Student-to-faculty ratio 24:1
---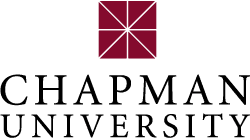 Orange, CA ‧ Private ‧ 4-year
Chapman University offers the best of both worlds: a classic liberal arts foundation and pre-professional programs of distinction with strong ties to their industries. The university is known for providing a uniquely personalized education (with a student/faculty ratio of 14:1) and extraordinary learning experiences that begin right at the first day a student arrives on campus. The University's variety of academic opportunities spans everything from performing arts, humanities, and business to economics, film, and the sciences.
Attallah College develops equity-minded PreK-12, higher education, community professionals and leaders who change the world through ethical and reflective scholarship and practice.
The Attallah College faculty, supported by four accreditations, strives to make a more just world through their teaching, scholarship, and collaboration with local communities. The Attallah College offers teaching credentials and graduate programs, school-based mental health programs, and a Ph.D. in Education. The college has multiple unique degree offerings, including an undergraduate education degree, special education, and leadership.
The School of Education at Chapman University became the College of Educational Studies in August 2008 under the guidance of Dean Donald Cardinal. The Ph.D. in Education program began in 2007, and in 2017, the college was named in honor of Donna Ford Attallah.
With more than 12,000 alumni and counting, the most common paths taken after graduation include teaching, school counseling and psychology, nonprofit leadership, and higher education administration and research.
Acceptance rate 58% • Net price $44,327 • SAT Range 1170-1350 • Students submitting SAT scores 68%
Total Undergrad Population 9,761 • Setting City: Midsize • Private 4-year
Graduation rate (6 year) 80% • Retention rate 85% • Student-to-faculty ratio 12:1
---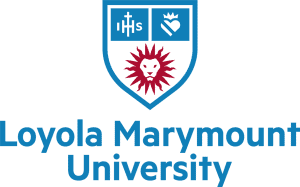 Los Angeles, CA ‧ Catholic ‧ 4-year
Loyola Marymount University is rooted in its Roman Catholic tradition—a relationship that is directly connected to the school's personal and academic goals and success. LMU promotes both the intellectual and personal growth of each student. The University's commitment to Catholicism drives a socially conscious mindset and students are taught to become contributing members of the global community.
Undergraduate students enrolled in other schools or colleges at LMU can take coursework in the School of Education that qualifies them to earn a preliminary teaching credential in the state of California upon graduation. Our Center for Undergraduate Teacher Preparation (CUTP) provides advising and other support to undergraduates who are preparing for careers in PK-12 teaching.
Acceptance rate 50% • Net price $48,758 • SAT Range 1210-1390 • Students submitting SAT scores 65%
Total Undergrad Population 9,686 • Setting City: Large • Private 4-year
Graduation rate (6 year) 83% • Retention rate 83% • Student-to-faculty ratio 10:1
---

San José, CA ‧ Public ‧ 4-year
At the SJSU Lurie College of Education, faculty prepares transformative educators, counselors, therapists, school and community leaders. This is done through an emancipatory approach across our teaching, scholarship, and service with a focus on four priority areas:
Community engaged: We strive to become the hub for community-centered, educational transformation in the region.
Culturally sustaining: We value and sustain the linguistic and cultural practices of the communities we serve and make that the foundation of our work.
Holistic: We foster a caring and supportive community of belonging, connectedness, and appreciation.
Interdisciplinary: We learn together across and beyond the college, transforming schooling and benefitting our communities.
Acceptance rate 67% • Net price $15,995 • SAT Range 1010-1240 • Students submitting SAT scores 93%
Total Undergrad Population 36,208 • Setting City: Large • Public 4-year
Graduation rate (6 year) 66% • Retention rate 86% • Student-to-faculty ratio 25:1
---

Santa Clara, CA ‧ Catholic ‧ 4-year
Santa Clara University, a comprehensive Jesuit, Catholic university, offers its students rigorous undergraduate curricula in arts and sciences, business, and engineering as well as engineering Ph.D.s and master's and law degrees. Distinguished nationally by one of the highest graduation rates among all U.S. master's universities, SCU strives to educate citizens and leaders who will build a more just, humane, and sustainable world.
SCU, founded in 1851 by the Society of Jesus, was established on the site of Mission Santa Clara de Asis, the eighth of 21 California missions. Today, the University is committed to promoting academic excellence, enriching its educational experience through the Jesuit philosophy of educating the whole person, fostering an engaged community, and realizing opportunities available through its location in the San Francisco Bay Area and Silicon Valley.
Vision:
Our vision imagines a region and a world in which everyone has access to an inspiring education and is provided the psychological tools and support needed to propel them toward flourishing lives of meaning, purpose and connection.
We see ourselves as a strong community partner that serves this vision in our region.
Mission:
To embody that vision, our mission is to prepare outstanding therapists, educators, and advocates, grounded in the Jesuit values of a deep respect for all and a focus on social justice. Our mission is to develop professionals who will serve and positively transform schools, communities, and the greater society through their work.
Acceptance rate 51% • Net price $48,284 • SAT Range 1270-1450 • Students submitting SAT scores 68%
Total Undergrad Population 8,616 • Setting City: Midsize • Private 4-year
Graduation rate (6 year) 92% • Retention rate 93% • Student-to-faculty ratio 11:1
---

Santa Cruz, CA ‧ Public ‧ 4-year
UC Santa Cruz has a steadfast commitment to the intellectual growth of its students, all while promoting environmental stewardship and active engagement with the community. Such impactful work is led by faculty who care for each student as capable, hard-working individuals.
The Education Department at UC Santa Cruz is a small department with a big agenda. We develop leaders and pursue research that will affect the future of teaching and learning both inside and outside the classroom. We work with undergraduate and graduate students to reimagine and transform education with a focus on social and linguistic justice.
Our commitment lies in four essential and interrelated domains:
School, Families, and Communities,
Teacher Education and Development,
Mathematics and Science Education,
and Language and Literacy Education.
These areas are supported through emphasis on the socio-cultural context where learning and teaching take place, as well as an understanding of the intersection of culture and power in both formal and informal educational settings.
The Education Department has a doctor of philosophy (Ph.D.) program that prepares scholars whose research deepens and expands knowledge of the barriers and pathways to a more equitable and just school system and society; a model teacher-education program that prepares social justice oriented teachers; an undergraduate major, Education, Democracy and Justice and two vibrant minor tracks that serve more than 300 undergraduates each year.
Acceptance rate 65% • Net price $17,842 • SAT Range 1160-1360 • Students submitting SAT scores 89%
Total Undergrad Population 19,161 • Setting City: Small • Public 4-year
Graduation rate (6 year) 76% • Retention rate 85% • Student-to-faculty ratio 25:1
---

Redlands, CA ‧ Private ‧ 4-year
A private liberal arts and sciences institution in the heart of Southern California, University of Redlands is committed to educating the hearts and minds of its students through an emphasis on personalized education, service, and experiential learning. In addition to more than 50 programs of study in the arts and sciences, University of Redlands also offers impressive pre-professional opportunities in pre-health, pre-law, and education as well as more than 100 study abroad opportunities. Home to the second-oldest School of Music in California and the alternative Johnston Center for Integrative Studies, the 112-year-old university prepares students for success and lifelong learning.
University of Redlands' main residential campus sits on 160 green acres centrally located near the beaches, mountains, and desert. Part of a diverse and active student body from California and around the world, Redlands students are engaged in the world around them, thriving as participants in community service, DIII varsity athletics, and a wide array of student organizations.
Since 1924, the University of Redlands School of Education has upheld a commitment to develop and mentor compassionate, influential educators and counselors who are driven to contribute to something greater than themselves.
We welcome those who are called to create change. Those who are unafraid to challenge traditional thought. Those who fight endlessly for equity in education. We embrace those who have the courage to be uncomfortable, and the foresight to solve problems before they arise. Those who choose progress over complacency, no matter what.
Acceptance rate 69% • Net price $30,240 • SAT Range 1030-1250 • Students submitting SAT scores 78%
Total Undergrad Population 4,566 • Setting City: Small • Private 4-year
Graduation rate (6 year) 71% • Retention rate 75% • Student-to-faculty ratio 12:1
---
What it's like to attend education schools in California and other FAQ:
What are average tuition costs in California?
The average undergraduate tuition & fees for colleges in California is $3,908 for in-state students at public institutions, $19,968 for out-of-state students at public institutions, and $22,781 for students at private institutions.
Cheapest education degree program in California
California State University, Fullerton has an average net price of $8,322 making it the least expensive education degree program in California that made our list.
Easiest education degree program to get into in California
University of Redlands has an acceptance rate of 69%, making it the least exclusive college with an education program on our list.
Education degree program with lowest student debt in California
California State University, Fullerton has a median total debt after graduation of $14,000. This is the typical debt for a student who completed their undergraduate degree.
Most popular education degrees in California
The largest share of education degrees awarded in California in 2020 were specialized by the following:
Early Childhood Education and Teaching
Education – General
Elementary Education and Teaching
Texas | Florida | New York | Pennsylvania | Illinois | Georgia | Ohio
Best California Colleges by Award
Best Business Schools in California
Best Colleges in California for Engineering Majors
Best Nursing Schools in California