Top Nursing Colleges in Ohio [2023]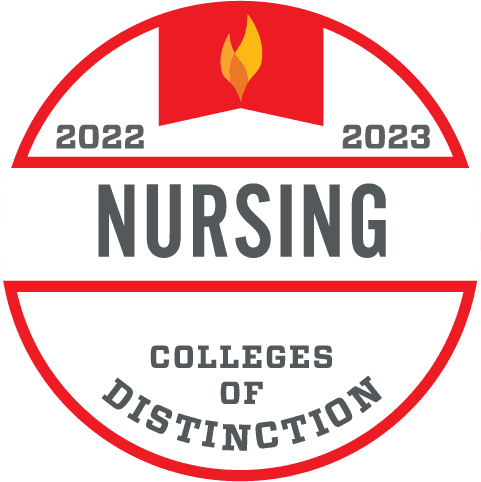 Published: September 1, 2022
By: Colleges of Distinction Staff
Jump to: Case Western Reserve University | Defiance College | Hiram College | Miami University – Oxford | Otternbein University | University of Cincinnati | Walsh University | Xavier University | Frequently Asked Questions
The path to becoming a nurse is undoubtedly a long and arduous process that requires hard work and dedication. With a shortage in capable and compassionate nurses, it is becoming increasingly important that nursing programs are well rounded, highly accredited, and focused on student success. Colleges of Distinction is proud to recognize schools with these very programs, ones that fully support future nurses along (and beyond!) their undergraduate journey. These institutions, already highly regarded for their commitment to the Four Distinctions, go the extra mile with their cutting-edge nursing degrees.
Our Ohio top colleges for nursing offer students an exciting place to learn and thrive, as proven by the following:
Stability and excellence as core tenets of these nursing programs. Not only have these programs been awarding degrees for more than 10 years, but faculty are continually recognized for their impressive experience and research.
Validation from the ACEN (Accreditation Commission for Education in Nursing) and/or CCNE (Commission on Collegiate Nursing Education) for their commitment to quality and student success.
Practical experiences that provide ample opportunities for students to apply their knowledge to the real world through internships, mentorship programs, and volunteer opportunities.
High mastery rates in such standardized exams as the NCLEX and HESI A2.
Dedicated advising and counseling available specifically for nursing students.
Liberal arts exposure to make students culturally competent, well-rounded individuals with superior critical thinking and leadership skills.
High-impact practices embedded into the curriculum.
Industry connections cultivated by faculty and staff to help students build their network and find meaningful work.
---

Cleveland, OH ‧ Private ‧ 4-year
Start your journey at Case Western Reserve University. The private university in Cleveland, Ohio, has over 90 undergraduate degree choices to explore. A community of innovators, knowledge-seekers and groundbreakers, Case Western Reserve University is a leading national research university that is also within walking distance of three major hospitals—a great benefit for those looking to study medicine!
In the Frances Payne Bolton School of Nursing's Bachelor of Science in Nursing (BSN) program, you will discover a rich academic experience that combines a foundation in theory and practice with hands-on learning and leadership development in real­-world health care settings.
Acceptance rate 30% • Net price $36,002 • SAT Range 1340-1520 • Students submitting SAT scores 69%
Total Undergrad Population 11,465 • Setting City: Large • Private 4-year
Graduation rate (6 year) 85% • Retention rate 93% • Student-to-faculty ratio 11:1
Read more about Case Western Reserve University's nursing program
---

Defiance, OH ‧ Private ‧ 4-year
Defiance College emphasizes learning on the basis of its mission's four pillars: to know, to understand, to lead, to serve. Defiance College is a comprehensive, private, coeducational college affiliated with the United Church of Christ. Founded in 1850, the 150-acre campus is located in Northwest Ohio, an area of picturesque farmland at the confluence of the Auglaize and Maumee rivers. Defiance offers bachelor's, master's, and associate degrees for learners at different stages of their educational journey.
SERVICE-LEARNING AND LEADERSHIP
DC is home to the McMaster School for Advancing Humanity: an innovative research program devoted to teaching, service, scholarship, and action to improve the human condition. Distinctive among colleges and universities across the U.S., the McMaster School utilizes Defiance College's nationally recognized model of service and civic engagement. Through its program, students and faculty make a lasting impact as they apply their academic expertise to real-world contexts. In recent years, participants have developed projects and established partnerships in Belize, Cambodia, Tanzania, and Panama. Much of the success of the projects can be credited to learning communities—groups of peers who meet on a regular basis to strategize and prepare for their research and travel.
Acceptance rate 55% • Net price $25,251 • SAT Range 890-1050 • Students submitting SAT scores 35%
Total Undergrad Population 607 • Setting Town • Private 4-year
Graduation rate (6 year) 45% • Retention rate 60% • Student-to-faculty ratio 12:1
---

Hiram, OH ‧ Private ‧ 4-year
Hiram College prepares students to answer tough questions, solve complex problems, and communicate their ideas through a broad, interdisciplinary curriculum rooted in liberal arts. Recognizing that learning doesn't just take place in the classroom, 100 percent of Hiram students complete an internship, research, or study-away experience as they connect classroom learning with the "real world."
Kickstart an academic pathway with Hiram's direct-admittance nursing program and partnerships with local medical schools for other health-related careers.
INTERNSHIPS
Hands-on experience is critical to intellectual growth, and so Hiram commits to setting students up with internships that bridge the gap between their education and professional settings. Student interns are led through the entirety of their internships with the help of a supervisor who provides them guidance and support. They commit themselves to credit-earning work and reflect upon their experiences through an end-of-semester presentation.
Acceptance rate 93% • Net price $20,072 • SAT Range 890-1100 • Students submitting SAT scores 13%
Total Undergrad Population 1,110 • Setting Town • Private 4-year
Graduation rate (6 year) 50% • Retention rate 75% • Student-to-faculty ratio 11:1
---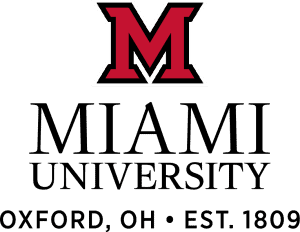 Oxford, OH ‧ Public ‧ 4-year
Miami University provides a rigorous collegiate curriculum. Students are given the opportunities of a large university while experiencing the personalized teaching and attention found at small colleges.
HONORS PROGRAM
Miami's honors program is an accelerated track best suited for students looking for a challenge. Members of the honors community enjoy amazing academic and social benefits that enhance their undergraduate experience with a series of exciting challenges. Honors students work closely with faculty, receive academic and personal support, participate in research, and even have the option to join an honors-exclusive residence community. Overall, the program supports intellectual growth in every aspect of students' lives, making them highly marketable upon graduation.
Acceptance rate 92% • Net price $24,345 • SAT Range 1160-1370 • Students submitting SAT scores 29%
Total Undergrad Population 18,880 • Setting Town • Public 4-year
Graduation rate (6 year) 82% • Retention rate 88% • Student-to-faculty ratio 16:1
---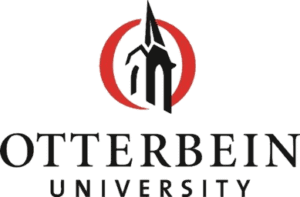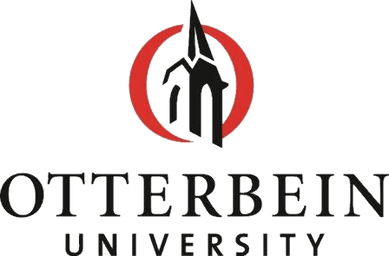 Westerville, OH ‧ Private ‧ 4-year
Otterbein University is an innovative and inclusive university populated by whole-brained thinkers. Otterbein students and faculty are advocates, champions, and problem-solvers who believe in doing what's right for the right reasons. A community of scholars, artists, scientists, nurses, writers, musicians, athletes, and friends alike, Otterbein is full of opportunity.
Since its founding in 1847, Otterbein has been recognized for its pace-setting ideals: its nationally groundbreaking integrative studies curriculum; its standing among the country's first coeducational institutions; its commitment to experiential learning; and its long-standing values in serving and advancing a greater good. Today, Otterbein continues to boldly anticipate its responsibilities to advancing the public good. The Point, Otterbein's newest home to accelerating potential, is bringing industry, education, and community together in one space to grow an entrepreneurial ecosystem that will take product and process from ideation to the marketplace.
Acceptance rate 76% • Net price $23,229 • SAT Range 990-1225 • Students submitting SAT scores 22%
Total Undergrad Population 2,652 • Setting Suburb • Private 4-year
Graduation rate (6 year) 66% • Retention rate 78% • Student-to-faculty ratio 11:1
---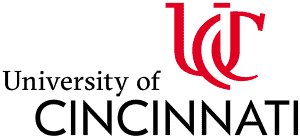 Cincinnati, OH ‧ Public ‧ 4-year
Located in the bustling city of Cincinnati, UC offers students an unparalleled academic experience, the difference of which lies in the community, people, and ideas it fosters. Committed to serving the people of Ohio and beyond, UC equips students with the tools and experience to think critically about the world around them. The University of Cincinnati prides itself on its commitment to diversity and inclusion of students, faculty, and staff to create an environment where innovation and freedom of intellectual inquiry flourish.
INTERNSHIPS
UC believes that students learn through experience, which is why internships are an integral part of the UC experience. Academic internships give students the opportunity to develop transferable skills, expand their professional networks, and enhance their résumés.
Acceptance rate 76% • Net price $22,767 • SAT Range 1120-1330 • Students submitting SAT scores 21%
Total Undergrad Population 40,826 • Setting City: Large • Public 4-year
Graduation rate (6 year) 72% • Retention rate 88% • Student-to-faculty ratio 19:1
---

North Canton, OH ‧ Catholic ‧ 4-year

Walsh University is a fully accredited, Catholic liberal arts and sciences university in North Canton, Ohio. The school offers nearly 100 programs, including eight graduate programs and an accelerated-degree program for working adults. As a Catholic university welcoming students of all faiths, Walsh's ultimate mission is to develop leaders in service to others.
COMMUNITY-BASED LEARNING
Walsh's on-campus housing communities are designed to bring students, faculty, and staff together outside the classroom to provide a deeper level of learning and collaboration. Each one features specialized programming, study groups, and engaging activities that provide a unique residence hall experience geared toward increasing overall student success. Opportunities at Walsh include living-learning communities for student-athletes, pre-nursing majors, leaders in social justice, and global scholars.
Acceptance rate 77% • Net price $19,792 • SAT Range 978-1170 • Students submitting SAT scores 15%
Total Undergrad Population 2,651 • Setting Suburb • Private 4-year
Graduation rate (6 year) 60% • Retention rate 71% • Student-to-faculty ratio 15:1
---

Cincinnati, OH ‧ Catholic ‧ 4-year
Rich history and traditions, great opportunities for academic and social growth, and the promise of a rewarding future come with a Xavier degree. Xavier University provides a holistic education. Over 145 academic clubs, student organizations, campus activities, international study opportunities in six continents, small student to faculty ratio, and an excellent reputation with employers offer Xavier students unlimited potential.
A WORLD OF SERVICE
At Xavier, the Jesuit mission to educate the whole person is apparent in a number of programs. A variety of campus activities give students the opportunity to participate in programs larger than themselves. Service opportunities facilitate personal growth while giving back to the local and global community. These activities include the Academic Service Learning and the Community-Engaged Fellows Program. Campus Ministry offers student liturgies, faith-sharing groups, and retreats for spiritual enrichment. The Center for Faith & Justice sponsors over 25 clubs such as Pax Christi, Amnesty International, Muslim Students Association, Habitat for Humanity, and other activities.
Acceptance rate 81% • Net price $34,945 • SAT Range 1060-1250 • Students submitting SAT scores 33%
Total Undergrad Population 7,061 • Setting City: Large • Private 4-year
Graduation rate (6 year) 69% • Retention rate 85% • Student-to-faculty ratio 11:1
---
What it's like to attend nursing schools in Ohio and other FAQ:
What are average tuition costs in Ohio?
The average undergraduate tuition & fees for colleges in Ohio is $7,991 for in-state students at public institutions, $17,634 for out-of-state students at public institutions, and $20,904 for students at private institutions.
Cheapest nursing degree program in Ohio
Walsh University has an average net price of $19,792, making it the least expensive nursing degree program in Ohio that made our list.
Easiest nursing degree program to get into in Ohio
Hiram College has an acceptance rate of 93%, with an SAT range of 890-1100, making it the least exclusive college with a nursing program on our list.
Nursing degree program with lowest student debt in Ohio
University of Cincinnati has a median total debt after graduation of $21,537. This is the typical debt for a student who completed their undergraduate degree.
California | Texas | Florida | New York | Pennsylvania | Illinois | Georgia
Best Ohio Colleges
2023 Best Colleges in Ohio
2023 Best Public Colleges in Ohio
2023 Best Private Colleges in Ohio
2023 Best Engineering Schools in Ohio
2023 Best Nursing Schools in Ohio
2023 Best Education Schools in Ohio
2023 Best Business Schools in Ohio