Top Nursing Schools in Texas [2023]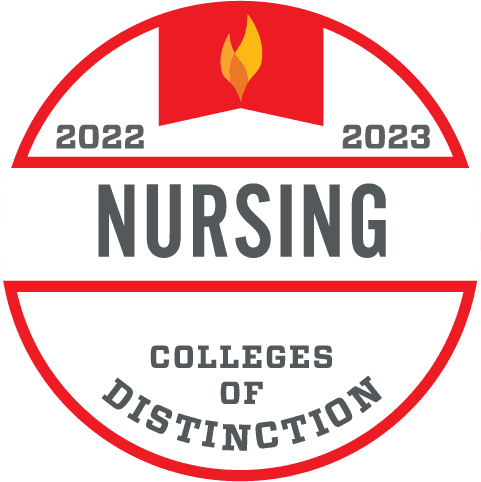 Published: September 1, 2022
By: Colleges of Distinction Staff
Jump to: Abilene Christian University | Angelo State University | Dallas Baptist University | Hardin-Simmons University | LeTourneau University | Lubbock Christian University | McMurry University | Schreiner University | Stephen F. Austin State University | Texas Christian University | The University of Texas at Arlington | University of the Incarnate Word | Frequently Asked Questions
The path to becoming a nurse is undoubtedly a long and arduous process that requires hard work and dedication. With a shortage in capable and compassionate nurses, it is becoming increasingly important that nursing programs are well rounded, highly accredited, and focused on student success. Colleges of Distinction is proud to recognize schools with these very programs, ones that fully support future nurses along (and beyond!) their undergraduate journey. These institutions, already highly regarded for their commitment to the Four Distinctions, go the extra mile with their cutting-edge nursing degrees.
Our Texas top colleges for nursing offer students an exciting place to learn and thrive, as proven by the following:
Stability and excellence as core tenets of these nursing programs. Not only have these programs been awarding degrees for more than 10 years, but faculty are continually recognized for their impressive experience and research.
Validation from the ACEN (Accreditation Commission for Education in Nursing) and/or CCNE (Commission on Collegiate Nursing Education) for their commitment to quality and student success.
Practical experiences that provide ample opportunities for students to apply their knowledge to the real world through internships, mentorship programs, and volunteer opportunities.
High mastery rates in such standardized exams as the NCLEX and HESI A2.
Dedicated advising and counseling available specifically for nursing students.
Liberal arts exposure to make students culturally competent, well-rounded individuals with superior critical thinking and leadership skills.
High-impact practices embedded into the curriculum.
Industry connections cultivated by faculty and staff to help students build their network and find meaningful work.
---

Abilene, TX ‧ Christian ‧ 4-year
The ACU experience – whether on the Abilene campus, in Study Abroad programs, at education centers, or through an ACU virtual community – helps students develop intellect, grow closer to God, prepare for a meaningful career, and address global challenges with a Christian worldview.
Abilene Christian University is a hub of rigorous academic excellence and devoted community. Through residential and online undergraduate and graduate programs, we equip students for lives of service leadership, empowering them through exceptional teaching that unlocks the power of their curiosity and prepares them to create the solutions that will address the opportunities of today and tomorrow.
The School of Nursing trains caring and competent individuals to serve in a wide range of healthcare settings. ACU's nursing degree programs provide a rigorous educational environment and clinical experiences in a diverse array of settings, preparing you with the technical and critical thinking skills necessary to excel in a field that includes over 100 possible specializations.
Through close mentoring relationships with experienced, compassionate Christian faculty, you will be challenged and empowered to expand your knowledge, wisdom and practical skills as you rise to face challenges in healthcare.
Acceptance rate 63% • Net price $28,725 • SAT Range 1010-1220 • Students submitting SAT scores 50%
Total Undergrad Population 5,291 • Setting City: Midsize • Private 4-year
Graduation rate (6 year) 66% • Retention rate 76% • Student-to-faculty ratio 13:1
---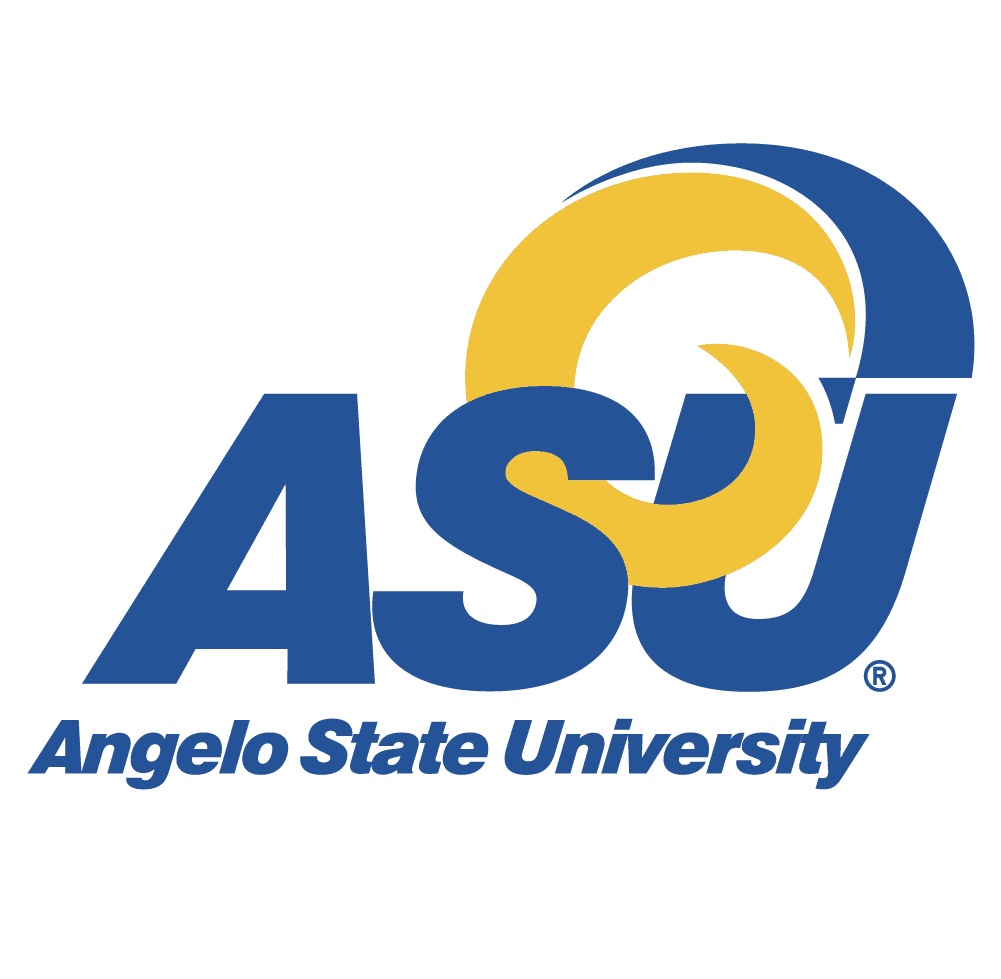 San Angelo, TX ‧ Public ‧ 4-year
Angelo State University, a member of the Texas Tech University System, is a vibrant campus community of 10,000 students, known as the Ram Fam. The Ram Fam includes students from nearly every county in Texas, over 40 states, and close to 30 countries, and Angelo State has been designated a Hispanic Serving Institution by the U.S. Department of Education.
Angelo State offers over 100 majors and concentrations through six colleges, providing educational opportunities that prepare students for successful careers or entry into graduate and professional schools. ASU also boasts an unparalleled Honors Program and Center for International Studies, giving students further opportunities to expand their education through research and study abroad. With a 21:1 student-to-faculty ratio, ASU students also have ultimate access to award-winning faculty.
Here, you will learn from talented professors with real-world experience as you develop the knowledge and skills you need to succeed as a registered nurse (RN), move on to graduate school or become an advanced-practice nurse.
Acceptance rate 78% • Net price $12,420 • SAT Range 920-1120 • Students submitting SAT scores 65%
Total Undergrad Population 10,775 • Setting City: Small • Public 4-year
Graduation rate (6 year) 43% • Retention rate 71% • Student-to-faculty ratio 21:1
---

Dallas, TX ‧ Christian ‧ 4-year
Founded in 1898, Dallas Baptist University provides world-class, Christ-centered higher education to more than 5,000 students. Service-learning is integrated into each degree plan, and a culture of mentoring pervades the campus.
Dallas Baptist University is a Christian liberal arts university that seeks to develop servant leaders who have the ability to integrate faith and learning through their respective callings. With a student faculty ratio of 12:1, DBU provides a world-class educational experience with 73 undergraduate majors, as well as 62 accelerated bachelor's and master's degree programs, 29 master's programs, including 73 dual master's degree programs, and two doctoral degree programs.
Dallas Baptist University is committed to producing servant leaders who have the ability to impact the world of health care for Christ. Building on the excellence of our biology and pre-medical programs, DBU has established a Transfer Student Articulation Agreement with Baylor University Louise Herrington School of Nursing in Dallas.
The program provides DBU Pre-Nursing students with a clear path to a Bachelor of Science in Nursing. These students have the opportunity to complete their education from two respected institutions who both educate within a Christian environment while training for God's call on their lives.
Through this special program, qualified Pre-Nursing students attend DBU to earn the first 70 hours of coursework, completing the Associate of Science degree at DBU, before applying to Baylor's School of Nursing to complete the Bachelor of Science in Nursing.
Acceptance rate 99% • Net price $26,062 • SAT Range 980-1200 • Students submitting SAT scores 63%
Total Undergrad Population 4,247 • Setting City: Large • Private 4-year
Graduation rate (6 year) 56% • Retention rate 76% • Student-to-faculty ratio 14:1
---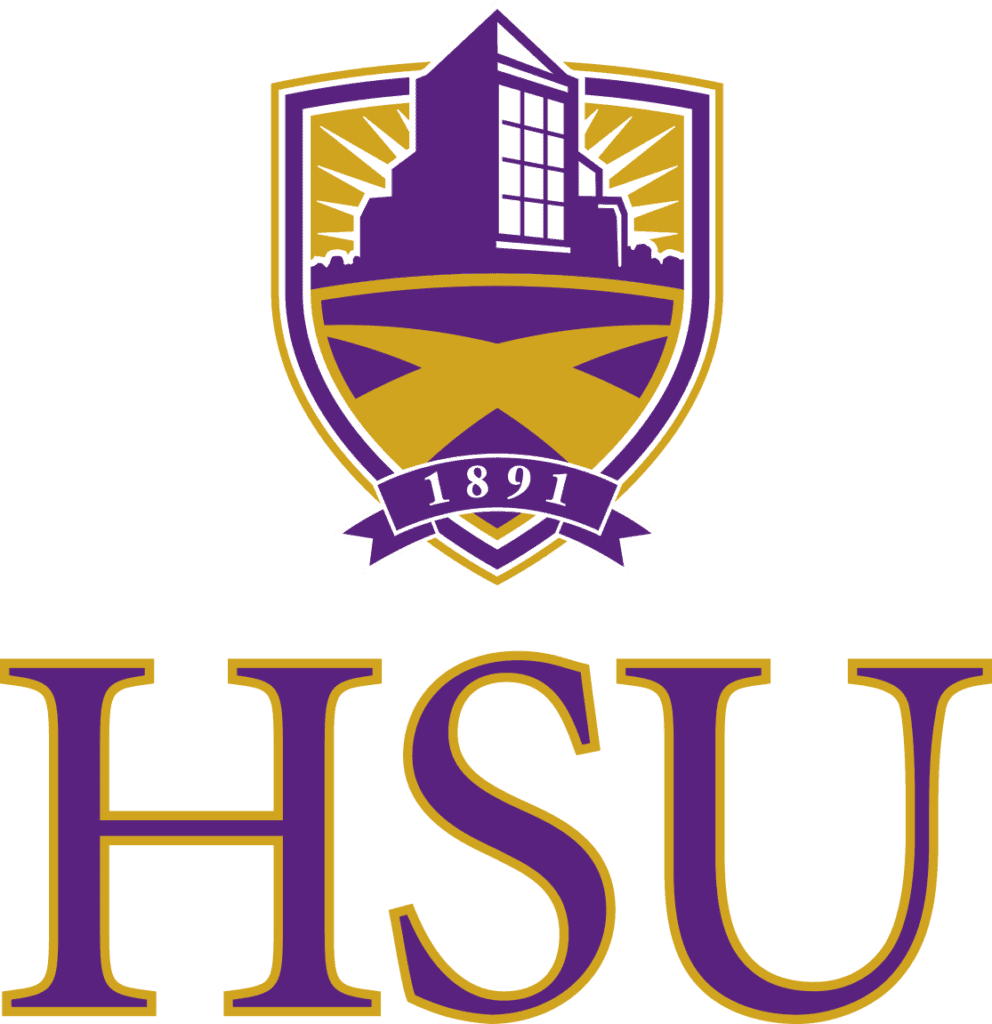 Abilene, TX ‧ Christian ‧ 4-year
"You were born for great things. Discover them at HSU."
Academic excellence persists as a priority at Hardin-Simmons University, as it has for more than a century. Small classes taught by experienced scholars give the opportunity for interactive learning. The institution's commitment to excellence is best illustrated through the lives of graduates who traditionally excel in any career they choose.
Hardin-Simmons is a private, co-educational university located in Abilene, Texas. It was established in 1891 and is affiliated with the Baptist General Convention of Texas.
Do you want to work on the frontlines of health care as a skilled nursing professional? Earn your Bachelor of Science in Nursing (B.S.N.) from Patty Hanks Shelton School of Nursing at Hardin-Simmons University and prepare to make major impacts on the health and wellness of your community.
Nurses are the foundation of the health care system and are always in high demand. As one of the best R.N. to B.S.N. programs in the region, our graduates are sought after throughout Texas and the nation for their knowledge and dedication to their patients. Our B.S.N. and R.N. to B.S.N. programs are also grounded in and enlightened by Christian principles like leading and serving in our communities.
Acceptance rate 91% • Net price $21,567 • SAT Range 960-1150 • Students submitting SAT scores 52%
Total Undergrad Population 2,128 • Setting City: Midsize • Private 4-year
Graduation rate (6 year) 55% • Retention rate 65% • Student-to-faculty ratio 15:1
---

Longview, TX ‧ Christian ‧ 4-year
LeTourneau University is a private, interdenominational Christian university that was founded in 1946. Named for its founder, R.G. LeTourneau, the university is accredited by the Southern Association of Colleges and Schools Commission on Colleges and is a member of the Council for Christian Colleges and Universities. LeTourneau offers more than 140 graduate and undergraduate programs in aviation, engineering, education, business, psychology and counseling, arts and sciences, nursing, and theology and vocation. Students enjoy the opportunity to take classes in person, online, or in a dual credit format.
The U.S. needs 21% more nurses through 2025. And the need for LeTourneau nursing graduates—of the highest integrity, quality, mission-mindedness and Christ-like compassion—is even more substantial. At LETU, you'll benefit from small class sizes and superior clinical groups with individualized attention. Our students obtain more than 900 clinical hours, most of which are spent in a real health care environment with actual patients.
LeTourneau University offers a Bachelor of Science in Nursing (BSN) degree program, which was approved by the Texas Board of Nursing in 2014. The Baccalaureate degree program in nursing at LeTourneau University is accredited by the Commission on Collegiate Nursing Education.
UNPARALLELED CAREER OPPORTUNITIES
After graduation, students will be eligible to take the National Council Licensure Examination (NCLEX-RN® exam) and begin their nursing career in one of many settings with high demand for qualified nurses: acute care hospitals, primary care clinics, nursing homes, rehabilitation facilities, international missions, corporate offices, health promotion facilities/organizations, community agencies, faith-based organizations, schools, and more.
According to the Bureau of Labor Statistics, the employment of registered nurses is projected to grow 15% over the next decade. LETU nursing students graduate prepared to meet this need and make a crucial, eternal impact in countless lives over the course of their careers.
Acceptance rate 56% • Net price $25,661 • SAT Range 1110-1330 • Students submitting SAT scores 60%
Total Undergrad Population 3,122 • Setting City: Small • Private 4-year
Graduation rate (6 year) 56% • Retention rate 81% • Student-to-faculty ratio 15:1
---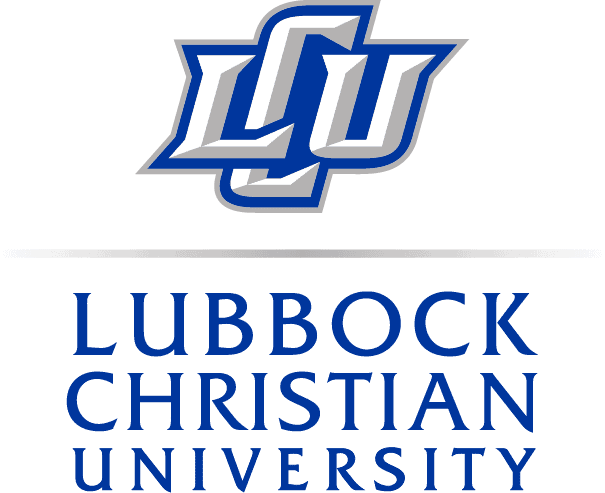 Lubbock, TX ‧ Christian ‧ 4-year
Lubbock Christian University is a private, four-year comprehensive institution that promotes unique educational opportunities with a strategic focus on student success in four key areas: spiritual formation, intellectual growth, personal stewardship, and leadership development. Degree programs are offered for both bachelor's degrees and master's degrees. Since its founding in 1957 with Church of Christ affiliation, the school offers academic excellence in a Christian environment to all people regardless of their denominational affiliation.
The Department of Nursing offers both an RN/BSN and two MSN degrees – Education/Leadership and Family Nurse Practitioner. The programs are taught by a highly qualified faculty and offered in a hybrid format, a combination of traditional and online classes. The faculty is dedicated to excellence in nursing, nursing education and the improvement of health care through individual, family and community care.
All programs are designed to accommodate the schedules of employed nurses. The small, friendly campus atmosphere provides for a caring and accessible faculty and staff in a Christian learning environment.
Impressive Outcomes
Nursing Alumni in Leadership roles (VP's, Directors, Managers, Assistant Directors, Assistant Managers and Educators) at UMC and Covenant Health

43% of UMC leadership graduated from LCU's nursing program
55% of those at Covenant Health are products of LCU

Trained as Experts in the Field

53% of faculty at South Plains College are LCU Alumni
46% of Covenant School of Nursing faculty are alumni of the LCU nursing program
16% of faculty at Texas Tech Health Science Center School of Nursing are LCU Nursing graduates
Acceptance rate 97% • Net price $24,745 • SAT Range 970-1163 • Students submitting SAT scores 39%
Total Undergrad Population 1,664 • Setting City: Large • Private 4-year
Graduation rate (6 year) 48% • Retention rate 68% • Student-to-faculty ratio 14:1
---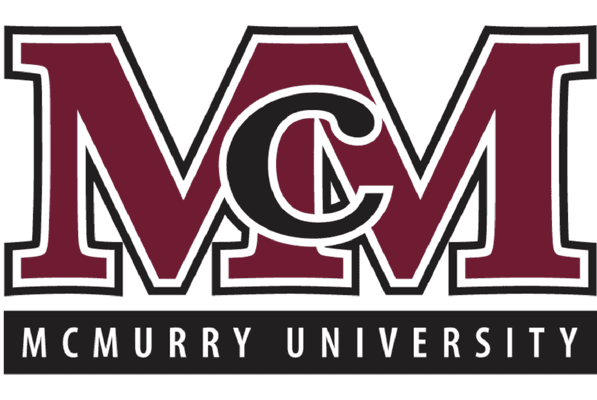 Abilene, TX ‧ Christian ‧ 4-year
McMurry University is guided by core values of faith, personal relationships, excellence, and service, all of which support students to become well-rounded, global leaders. McMurry offers robust research opportunities, a number of international study destinations, and a committed service-learning program.
McMurry students are fully engaged in their coursework, going above and beyond through research and personal relationships with faculty and staff. This individualized approach to learning provides each student with a support network that ensures success in both their coursework and their extracurriculars.
Importantly, students with a passion for giving back have a home at McMurry, where community service starts as early as orientation, extending into coursework, global trips, and even a Servant Leadership minor.
McMurry University prepares students of all disciplines to study, serve, and succeed in their personal and professional lives.
Acceptance rate 47% • Net price $20,963 • SAT Range 940-1130 • Students submitting SAT scores 57%
Total Undergrad Population 1,094 • Setting City: Midsize • Private 4-year
Graduation rate (6 year) 35% • Retention rate 65% • Student-to-faculty ratio 11:1
---

Kerrville, TX ‧ Christian ‧ 4-year
Schreiner University is a private, Presbyterian university that offers a personalized, integrated, and holistic educational experience among the open lands of the Texas Hill Country. Named after Captain Charles Schreiner, the university strives to epitomize its founder's grit, tenacity, and courage. Both Captain Schreiner and the Presbytery of Western Texas shared an ambitious vision for the education for the people of Texas—one that would inspire them to pursue their passions with a dedicated heart and well-equipped mind.
In 1923, such a vision became a reality when the two forces collaborated to found institution that has since fostered hope and achievement through thoughtful, individualized instruction. Students graduate with the skills and abilities needed to excel in their specific area of study while knowing how to navigate an increasingly diverse, complex world.
The mission of the Schreiner University BSN Program is to prepare caring, innovative, professional nurses who are leaders in addressing the evolving health care needs of all people and committed to self-development.
The vision of the Schreiner University BSN program is to cultivate a community of learning that equips students with the clinical judgement to meet evolving healthcare needs of individuals and communities. Faculty and staff foster creative learning experiences in support of future nursing clinicians, leaders, and scholars who are committed to compassionate holistic care.
Acceptance rate 96% • Net price $25,771 • SAT Range 920-1160 • Students submitting SAT scores 45%
Total Undergrad Population 1,244 • Setting Town • Private 4-year
Graduation rate (6 year) 51% • Retention rate 64% • Student-to-faculty ratio 14:1
---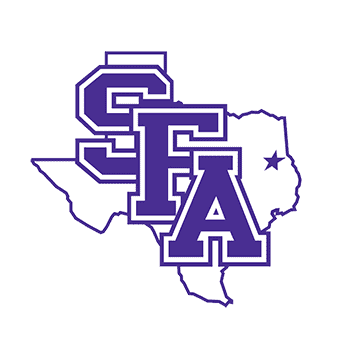 Nacogdoches, TX ‧ Public ‧ 4-year
Axe 'em, Jacks! Across a comprehensive array of disciplines, Stephen F. Austin State University helps its proud community of Lumberjacks pursue their passions and prepare for a lifetime of success. Its approximately 13,000 students benefit from over 80 undergraduate majors throughout six colleges: Business; Education; Fine Arts; Forestry & Agriculture; Liberal & Applied Arts; and Sciences & Mathematics. SFA offers degree programs both online and on its beautifully wooded campus in Nacogdoches, the heart of Texas Forest Country.
Everything may be bigger in Texas, but that's not the case when it comes to the SFA classroom; a student-to-faculty ratio of 18:1 and an average class size of 26 ensure that professors get to know their students and tailor their courses to each student's needs. SFA Lumberjacks enjoy the academic breadth of a public university alongside the personalized attention of a private school, getting the support they need to thrive both in the classroom as well as during such hands-on experiences as internships and research projects.
Looking for a rewarding health care career with plenty of job opportunities? Look no further than SFA's BSN degree. Lumberjack nurses are so highly regarded that the majority of our students secure positions before they graduate!
The nursing program at SFA's DeWitt School of Nursing is an excellent option for students who wish to pursue a bachelor's degree and go directly into the field of nursing. We review applicants each fall and spring, selecting up to 80 highly qualified students per semester.
Acceptance rate 76% • Net price $12,649 • SAT Range 980-1150 • Students submitting SAT scores 72%
Total Undergrad Population 12,620 • Setting Town • Public 4-year
Graduation rate (6 year) 54% • Retention rate 77% • Student-to-faculty ratio 16:1
---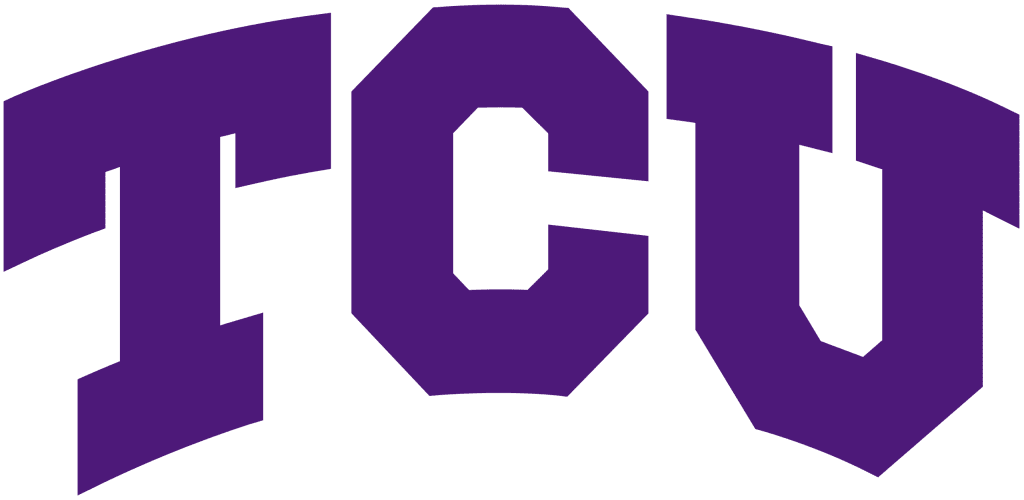 Fort Worth, TX ‧ Private ‧ 4-year
With 8,800 students from across the country and around the world, Texas Christian University offers many benefits of large universities, including rigorous academic programs, over 100 undergraduate majors, excellent high-tech facilities, professors who are leaders in their fields, and Division I athletics. Grounded in the liberal arts, Texas Christian University (TCU) can help individuals realize their creative potential, assuring that graduates are well prepared for professional careers.
TCU Nursing has an innovative curriculum designed to prepare students to work in a wide variety of agencies, clinics, and other community facilities in addition to hospitals and extended-care facilities. The curriculum's emphasis in classrooms and patient care settings enhances the development of critical thinking, clinical reasoning, and decision-making skills. Students are expected to assume considerable responsibility for their own learning and to become increasingly independent in the exercise of clinical judgment and in application of nursing process to a variety of problems and situations.
Acceptance rate 48% • Net price $40,220 • SAT Range 1110-1320 • Students submitting SAT scores 39%
Total Undergrad Population 11,379 • Setting City: Large • Private 4-year
Graduation rate (6 year) 82% • Retention rate 92% • Student-to-faculty ratio 13:1
---

Arlington, TX ‧ Public ‧ 4-year
The University of Texas at Arlington is a public institution in Arlington, Texas. Over 32,000 undergraduates, faculty, and staff volunteer nearly 700,000 hours of service each year. In the classroom undergrad students can choose from 65 majors. On campus there are nearly 300 student clubs and organizations to join.
The Bachelor of Science in Nursing is designed to prepare a competent, self-directed, general practitioner of nursing who can assume increasing responsibility and leadership in the delivery of nursing care. For individuals seeking to become a registered nurse, the Bachelor of Science in Nursing prelicensure program provides the broad educational preparation necessary to make an efficient transition into the complex world of health care. In consideration of the preparation of a general practitioner, all individuals who apply for admission and are enrolled in the undergraduate program must be able to perform the essential functions required of a registered nurse.
Acceptance rate 88% • Net price $15,220 • SAT Range 1050-1250 • Students submitting SAT scores 78%
Total Undergrad Population 48,072 • Setting City: Large • Public 4-year
Graduation rate (6 year) 52% • Retention rate 76% • Student-to-faculty ratio 24:1
---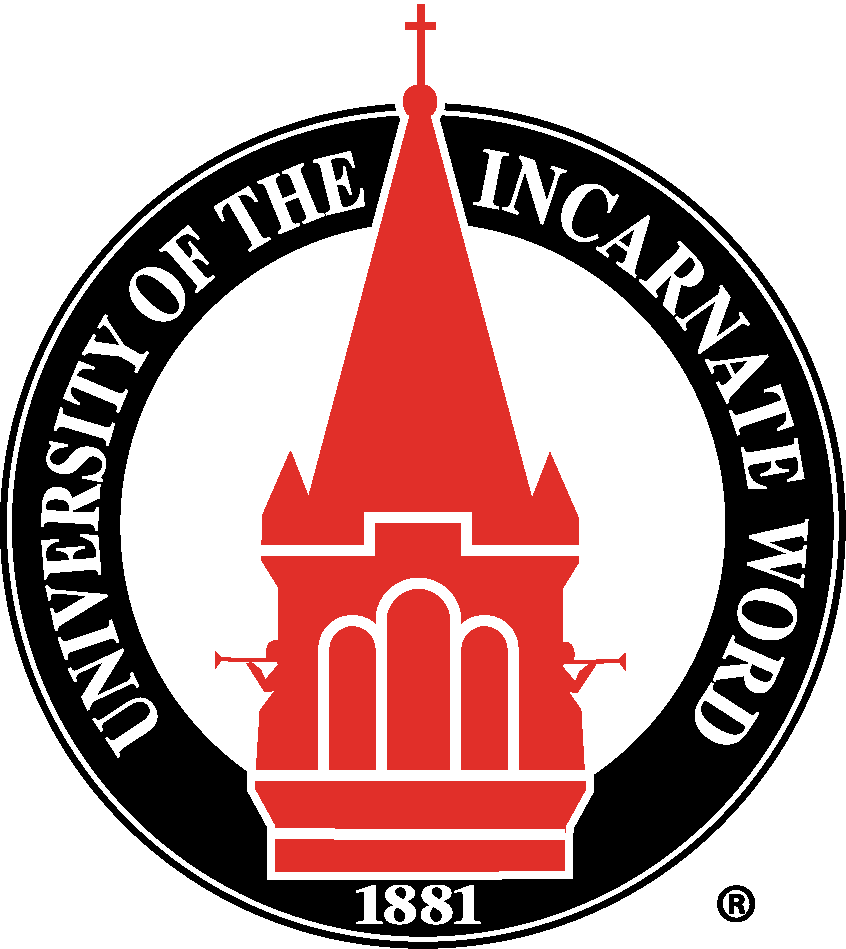 San Antonio, TX ‧ Catholic ‧ 4-year
University of the Incarnate Word offers two pathways to complete your Bachelor of Science in Nursing: Traditional BSN and Accelerated BSN. For more information on the Traditional BSN, please see below. For those looking for the accelerated program, please visit the ABSN website for more information. The heart of healthcare is a nurse that is compassionate, an excellent communicator, and focused on the well-being of his/her patients. Let us help you with the preparation that you need to be a stellar nursing professional.
The Traditional BSN track prepares graduates to take the licensure examination to become a Registered Nurse (RN). Nursing courses include clinical experiences in a variety of settings with clients across the lifespan. Our nursing education building includes a state-of-the-art clinical learning center that offers high fidelity simulated learning experiences. UIW graduates are employed around the world in all areas of healthcare including hospitals, community settings, research, education, parish ministries, government agencies and the military services.
Acceptance rate 97% • Net price $23,041 • SAT Range 950-1140 • Students submitting SAT scores 89%
Total Undergrad Population 7,917 • Setting City: Large • Private 4-year
Graduation rate (6 year) 56% • Retention rate 75% • Student-to-faculty ratio 12:1
---
What it's like to attend nursing schools in Texas and other FAQ:
What are average tuition costs in Texas?
The average undergraduate tuition & fees for colleges in Texas is $8,600 for in-state students at public institutions, $24,890 for out-of-state students at public institutions, and $36,010 for students at private institutions.
Cheapest nursing degree program in Texas
Angelo State University has an average net price of $12,420 making it the least expensive nursing degree program in Texas that made our list.
Easiest nursing degree program to get into in Texas
Dallas Baptist University has an acceptance rate of 99%, making it the least exclusive college with a nursing program on our list.
Nursing degree program with lowest student debt in Texas
University of Texas at Arlington has a median total debt after graduation of $26,000. This is the typical debt for a student who completed their undergraduate degree.
California | Florida | New York | Pennsylvania | Illinois | Georgia | Ohio
Best Texas Colleges by Award
Top Business Schools in Texas
Best Engineering Schools in Texas
Top Education Schools in Texas