2023 Best Undergraduate Engineering Schools in California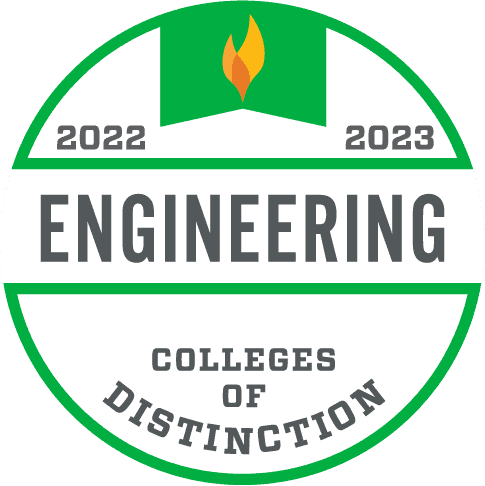 Published: September 5, 2022
By: Colleges of Distinction Staff
Jump to: California Polytechnic State University | California State University, Fullerton | California State University, Long Beach | Loyola Marymount University | San Francisco State University | San José State University | Santa Clara University | University of California, Davis | University of California, Irvine | University of California, Santa Barbara | University of California, Santa Cruz | Frequently Asked Questions
Unsurprisingly, today's labor trends suggest that there is strong and consistent growth across engineering professions, which are increasing their demand for talented, diverse, dedicated individuals. That's why we at Colleges of Distinction are proud to announce our 2022-2023 selection of excellent schools for engineering majors in California!
These colleges and universities have demonstrated a commitment to the Four Distinctions, which ensure quality and student success throughout it programming. And, as California Engineering Colleges of Distinction, they enrich their engineering programs with a multidisciplinary, collaborative, and well-connected curriculum. Prospective students know that an education from a 2022-2023 California Engineering College of Distinction will prepare them for their futures as innovators.
What makes a 2022-2023 California Engineering College of Distinction?
Stability and quality of these programs are evidenced by their accreditation by ABET (Accreditation Board for Engineering and Technology).
Practical experience is a given through internships, co-ops, and experiential learning, all of which help students apply their knowledge to the real world.
Multidisciplinary options are available to students, such as civil engineering, electrical engineering, industrial engineering, computer engineering, biomedical engineering, and mechanical engineering.
Collaborative work is encouraged in the classroom, so students learn to be effective team members and leaders.
Soft skills—such as communication, leadership, and teamwork—are emphasized to ensure that students are not just skilled engineers, but also resilient and capable professionals.
Facility investments keep schools' technology up to date while supporting students along their academic journey.
Dedicated advising and counseling is available to be specifically geared toward engineering students.
High-impact practices, which are intrinsic to every College of Distinction, are fully embraced within the engineering curriculum that are important to all colleges of distinction are incorporated in the engineering curriculum.
Industry connections cultivate an environment for students to create a valuable professional network.
---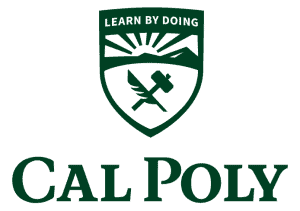 San Luis Obispo, CA ‧ Public ‧ 4-year
Cal Poly's Guiding Philosophy, "Learn by Doing," pushes students to take responsibility over their individual academic journeys. Thanks to California Polytechnic State University's rigorous, success-oriented academic environment, the University ensures that students are actively involved in unique educational experiences.
SERVICE AND COMMUNITY-BASED LEARNING
Service-learning takes students out of the classroom and into the community, challenging them to take their wealth of knowledge and use it to solve the issues that currently face their community. By connecting curriculum with the greater community, they practice turning theory into problem-solving tactics.
Nine faculty were recently selected to further Cal Poly's service-learning initiative, leading to the creation of nine new service-learning courses that relate directly to STEM.
STUDY ABROAD
Some of the standout programs offered by Cal Poly include: Architecture in Rome, Construction Management in Prague, Sustainable tourism in the Dominican Republic, Architecture in Switzerland, and Architectural Engineering in Lithuania.
Acceptance rate 38% • Net price $20,491 • SAT Range 1220-1410 • Students submitting SAT scores 80%
Total Undergrad Population 22,440 • Setting Public • Suburb
4-year Graduation rate (6 year) 83% • Retention rate 94% • Student-to-faculty ratio 21:1
Total undergrad engineering degrees granted last year 1,303
Engineering Majors Offered
Aerospace, Aeronautical and Astronautical/Space Engineering
Agricultural Engineering
Architectural Engineering
Biomedical/Medical Engineering
Civil Engineering
Computer Engineering
Electrical Electronics and Communications Engineering
Engineering Science
Environmental/Environmental Health Engineering
Materials Engineering
Mechanical Engineering
Industrial Engineering
Manufacturing Engineering
Industrial Production Technologies/Technicians
---
Fullerton, CA ‧ Public ‧ 4-year

As part of the world-class California State University system, Cal State Fullerton prepares its diverse student body for success in a global society. Titans actively engage in hands-on learning, research, clubs and organizations, and volunteer work that enriches the local community.
Cal State Fullerton may be the largest CSU campus with more than 34,000 undergraduate students, but its mission to provide high-impact immersive learning ensures personal, fulfilling experiences for every student. Located in Orange County, CSUF is near Los Angeles, Disneyland, Universal Studios, and the beautiful California coastline. Students thrive with the support of one-on-one academic advising, college career specialists, and student success initiatives.
UNDERGRADUATE RESEARCH
With a resource-rich campus and more than 80 research conferences that are available for students to attend, CSUF undergraduates have numerous outlets through which to make new discoveries in their areas of interest. Undergraduate students are encouraged to take part in research opportunities, and they can reach out to professors to initiate the process. The Titan Research Gateway, home to the Office of Research and Sponsored Projects, is a one-stop shop for students to gather information about how to begin a research project, collaborate with a faculty mentor, and find information about research grants and scholarships.
TITAN TAKEOVER
The Titan Takeover job shadowing program is an opportunity for students to make the most of their spring break. Here, students can get a feel for a day in the life of a professional in their desired careers. This is a great way for them to make meaningful networking connections while getting familiar with areas of interest outside of the classroom.
More and more of Cal State Fullerton graduates are also interested in being entrepreneurs, thanks to the success of so many young people on the West Coast who have become successful in creating wealth via technology. At Cal State Fullerton's College of Engineering and Computer Science, you will learn, invent and explore possibilities. And when you graduate, you're going to be ready to take on a challenging and rewarding career. You will be ready to change the world.
Acceptance rate 68% • Net price $8,322 • SAT Range 1000-1180 • Students submitting SAT scores 97%
Total Undergrad Population 42,051 • Setting Suburb • Public 4-year
Graduation rate (6 year) 69% • Retention rate 89% • Student-to-faculty ratio 27:1
Total undergrad engineering degrees granted last year 412
Engineering Majors Offered
Civil Engineering
Computer Engineering
Electrical, Electronics, and Communications Engineering
Mechanical Engineering
---
What it's like to attend engineering school in California and other FAQ:
What are average tuition costs in California?
The average undergraduate tuition & fees for colleges in California is $3,908 for in-state students at public institutions, $19,968 for out-of-state students at public institutions, and $22,781 for students at private institutions.
What are the fastest growing job markets for engineers majors in California?
Biomedical Engineering
Civil Engineering
Petroleum Engineering
Environmental Engineering
Computer Software Engineering
Top Engineering Employers in California
AECOM
Northrop Grumman
SpaceX
Boeing
Lockheed Martin Corporation
BKF Engineers
Google
HDR
Stantec
Most popular engineering degree programs in California
Mechanical Engineering – 3,882 degrees awarded in 2020
Electrical Electronics and Communications Engineering – 2,423 graduates
Civil Engineering – 2,159 graduates
Computer Engineering – 2,103 graduates
Biomedical/Medical Engineering – 1,065 graduates
Cheapest engineering degree program in California
California State University, Fullerton has an average net price of $8,322 making it the least expensive engineering degree program in California that made our list.
Easiest engineering degree program to get into in California
Cal Poly Humboldt has an acceptance rate of 85%, with an SAT range of 970-1190, making it the least exclusive college with an engineering program on our list.
Engineering degree program with lowest student debt in California
University of California, Davis has a median total debt after graduation of $13,199. This is the typical debt for a student who completed their undergraduate degree.
Texas | Florida | New York | Pennsylvania | Illinois | Ohio
Best California Colleges by Award
Top Business Schools in California 2023
2023 Best Nursing Schools in California
Best Colleges for Education Majors in California