2023 Best Undergraduate Nursing Schools in Georgia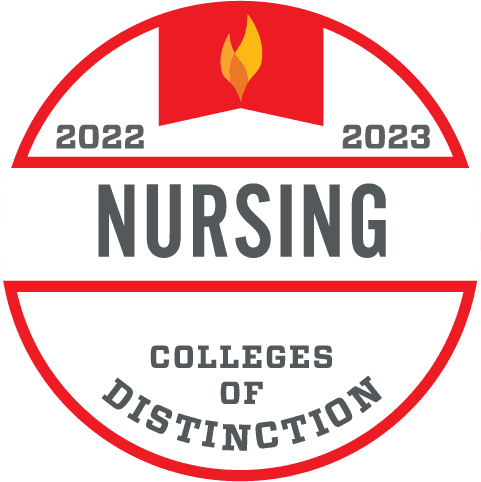 Published: September 1, 2022
By: Colleges of Distinction Staff
Jump to: Georgia College | Mercer University | Toccoa Falls College | Frequently Asked Questions
The path to becoming a nurse is undoubtedly a long and arduous process that requires hard work and dedication. With a shortage in capable and compassionate nurses, it is becoming increasingly important that nursing programs are well rounded, highly accredited, and focused on student success. Colleges of Distinction is proud to recognize schools with these very programs, ones that fully support future nurses along (and beyond!) their undergraduate journey. These institutions, already highly regarded for their commitment to the Four Distinctions, go the extra mile with their cutting-edge nursing degrees.
Our Georgia top colleges for nursing offer students an exciting place to learn and thrive, as proven by the following:
Stability and excellence as core tenets of these nursing programs. Not only have these programs been awarding degrees for more than 10 years, but faculty are continually recognized for their impressive experience and research.
Validation from the ACEN (Accreditation Commission for Education in Nursing) and/or CCNE (Commission on Collegiate Nursing Education) for their commitment to quality and student success.
Practical experiences that provide ample opportunities for students to apply their knowledge to the real world through internships, mentorship programs, and volunteer opportunities.
High mastery rates in such standardized exams as the NCLEX and HESI A2.
Dedicated advising and counseling available specifically for nursing students.
Liberal arts exposure to make students culturally competent, well-rounded individuals with superior critical thinking and leadership skills.
High-impact practices embedded into the curriculum.
Industry connections cultivated by faculty and staff to help students build their network and find meaningful work.
---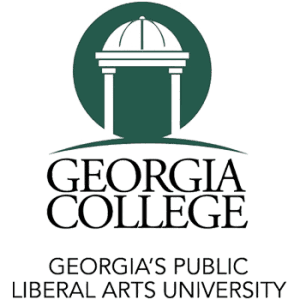 Milledgeville, GA ‧ Public ‧ 4-year
With over 46 undergraduate programs, 150+ student organizations, and 34 graduate programs to choose from, students are encouraged to participate in intellectual and culturally vibrant activities. As a historic teaching and nursing college, Georgia College & State University consistently ranks among the best programs for both teaching and nursing undergraduate and graduate programs. Combined with affordable tuition, Georgia College is a top pick for students looking for dedicated faculty and staff, diverse academic programs, and a supportive student environment.
OPPORTUNITIES FOR STUDY
Programs for students at Georgia College include online degree programs, dual enrollment, double majoring, student exchange programs, an honors program, internships, study abroad, a professional studies program, and summer classes. Georgia College can award certificates as well as bachelor's, some master's, and two doctorate degrees.
FACULTY RESEARCH
Faculty participate in an active community of research at Georgia College. Research labs include the Social Emotional Development Laboratory, Behavioral Neuroscience, Behavioral Pharmacology, Memory Lab, and more.
Acceptance rate 86% • Net price $20,958 • SAT Range 1100-1245 • Students submitting SAT scores 52%
Total Undergrad Population 6,873 • Setting Town • Public 4-year
Graduation rate (6 year) 62% • Retention rate 82% • Student-to-faculty ratio 16:1
Read more about Georgia College's nursing program
---

Macon, GA ‧ Private ‧ 4-year
Mercer University, one of America's oldest and most distinctive universities, is located right in the heart of Georgia. Founded in 1833, Mercer is the only university in the South to offer liberal arts, law, medicine, engineering, and pharmacy at the same institution. In addition, Mercer also offers business, teacher education, nursing, music, and theology. With over 60 undergraduate programs to choose from, students are sure to find the degree that fits their interests.
Mercer's reputation for exceptional academics in an engaged learning environment continues to grow. Mercer University has earned national recognition from the Carnegie Foundation for the Advancement of Teaching for its commitment to community engagement and has also been named to the President's Higher Education Community Service Honor Roll for distinguished community service.
MERCER SERVICE SCHOLARS (MSS)
One of the University's flagship programs is Mercer Service Scholars (MSS). MSS is a dynamic program that engages diverse students in substantive service in both the local community and internationally. Mercer Service Scholars are leaders on campus and develop to become leaders in their careers and lifelong contributors to their communities.
Acceptance rate 78% • Net price $21,693 • SAT Range 1180-1340 • Students submitting SAT scores 50%
Total Undergrad Population 9,006 • Setting City: Midsize • Private 4-year
Graduation rate (6 year) 73% • Retention rate 87% • Student-to-faculty ratio 14:1
Read more about Mercer's nursing program
---

Toccoa Falls, GA ‧ Christian ‧ 4-year
Toccoa Falls is the perfect academic community for students who are looking for an institution that will positively impact both their academic and spiritual lives. Founded in 1907 in the beautiful foothills of the Appalachian Mountains, Toccoa Falls' first president, Dr. Richard Forest, was convinced of the importance for all students to receive a quality Christian education. Over one hundred years later, TFC is still following his motto: Where Character is Developed with Intellect.
Toccoa Falls College is serious about providing solid academics that build skills for a lifetime, and equally serious about promoting a solid Christian worldview that provides a stable foundation for a meaningful life.
TFC deliberately integrates scripture, truth, wisdom, and service into all that it does. Whether they are sitting in class, taking online courses, hiking beautiful trails, relaxing by the falls, swimming in the pond, studying in the library, or just spending time with friends, students are bound to experience the power of Toccoa Falls College's mission.
Acceptance rate 58% • Net price $22,359
Total Undergrad Population 1,698 • Setting Town • Private 4-year
Graduation rate (6 year) 48% • Retention rate 58% • Student-to-faculty ratio 16:1
Read more about Toccoa Falls College's nursing program
---
What it's like to attend nursing schools in Georgia and other FAQ:
What are average tuition costs in Georgia?
The average undergraduate tuition & fees for colleges in Georgia is $5,056 for in-state students at public institutions, $16,206 for out-of-state students at public institutions, and $19,931 for students at private institutions.
Cheapest nursing degree program in Georgia
Georgia College has an average net price of $20,958, making it the least expensive nursing degree program in Georgia that made our list.
Easiest nursing degree program to get into in Georgia
Georgia College has an acceptance rate of 86%, making it the least exclusive college with a nursing program on our list.
Nursing degree program with lowest student debt in Georgia
Toccoa Falls College has a median total debt after graduation of $22,009. This is the typical debt for a student who completed their undergraduate degree.
Texas | Florida | New York | Pennsylvania | Illinois | California | Ohio
Best Georgia Colleges by Award
2023 Best Business Schools in Georgia
2023 Best Education Schools in Georgia