45 Best College Graduation Rates for 2022
Jump to: 20 Best Graduation Rate Colleges | 15 Best Graduation Rate Colleges of Distinction |
10 Best Graduation Rate Public Colleges
Graduation rates are one of the most popular statistics used to rank schools. After all, the whole point of going to college is to graduate, right? While college is so much more than the diploma with your name on it, graduation should be the ultimate goal. Thanks to the 1990 Student Right to Know Act, colleges and universities are required to report the percent of students who graduate within 150% of the normal time for completion of or graduation from the program, which is typically 4 to 6 years.
Graduation rates can be good indicators for the quality of a school, but a low rate doesn't necessarily equate to a lesser quality school. There are numerous factors that contribute to a less-than-perfect rate, and not all of them should deter you from applying. Keep reading to learn more about graduation rates and see which schools report the highest numbers.
How are graduation rates calculated?
A college's graduation rate is the percentage of a school's first-time, first-year undergraduate students who complete their program within 150% of the published time for the program. For example, for a 4-year degree program, entering students who complete within 6 years are counted as graduates.
Average national graduation rates:
According to data collected by the U.S. Department of Education's National Center for Education Statistics in 2020, the overall 6-year graduation rate for first-time, full-time undergraduate students who began seeking a bachelor's degree at 4-year, degree-granting institutions in fall 2014 was 64 percent.
To see a college's strict 4-year rate, go to NCES College Navigator tool and search for any school. Click the drop down tab labeled "Retention and Graduation Rates," You'll find a graph like the one below that illustrates the institution's 4-year, 6-year, and 8-year rates. For the following examples, we used data from Harvard University.

What factors affect graduation rates?
Transfer students: Graduation rates do not include students who have transferred in or out of a university. Institutions are not required by the "Right to Know Act" to report their transfer rates. Thus, there is not enough data to accurately account for students who transfer to and ultimately graduate from another institution. So, a school with a lower rate might also serve a significant transfer student population. The table below does not have a transfer-out rate because Harvard University elected not to provide that information.

Double majors and minors can also affect rates. Although there is less quantitative data to reflect this, many schools report that students who chose to double major or minor do not graduate within the 4 to 6 year window. Those pesky over-achievers can skew the data in a small way.
Ivy League Graduation Rates
It's no secret that Ivy League schools are great colleges. These institutions are leaders in almost every area: acceptance rates, retention rates, endowment size, etc. And graduation rates are no different. Elite colleges—such as our example school, Harvard—boast some of the highest rates in the country. In fact, Harvard takes the number-one spot with a whopping 97% graduation rate. Now, you might be wondering how nearly every student is graduating from Harvard. They must have the secret sauce, right? The perfect formula for success? Maybe. World-renowned professors and a $53.2 billion endowment certainly helps, but there could be another side to this coin.
Former Business Insider Journalist Joe Weisenthal shared a critical take on Harvard's glowing graduation rates in his article titled "The REAL Reason Harvard Has Awesome Graduation Rates." He wrote:
But let's be honest. You know why Harvard has a matriculation graduation rate around 80%, right? It's not because they have programs to hold their students' hands through graduation. The secret: be uber-selective in who you accept, ensuring that everyone who enters is a type-A, overachiever. That's it.
While this was published 13 years ago, the only thing that has changed is the numbers. Harvard's graduation rate has risen to an impressive 97% while the acceptance rate has plummeted; in 2009, Harvard's acceptance rate was 9.1%. In 2022, it has fallen by more than half of that to 4%. Yikes. All of this begs the question: are these schools really that much better at educating students than other schools? Or are they merely benefitting from being extremely selective about the type of student they are accepting?
10 Best Graduation Rate Colleges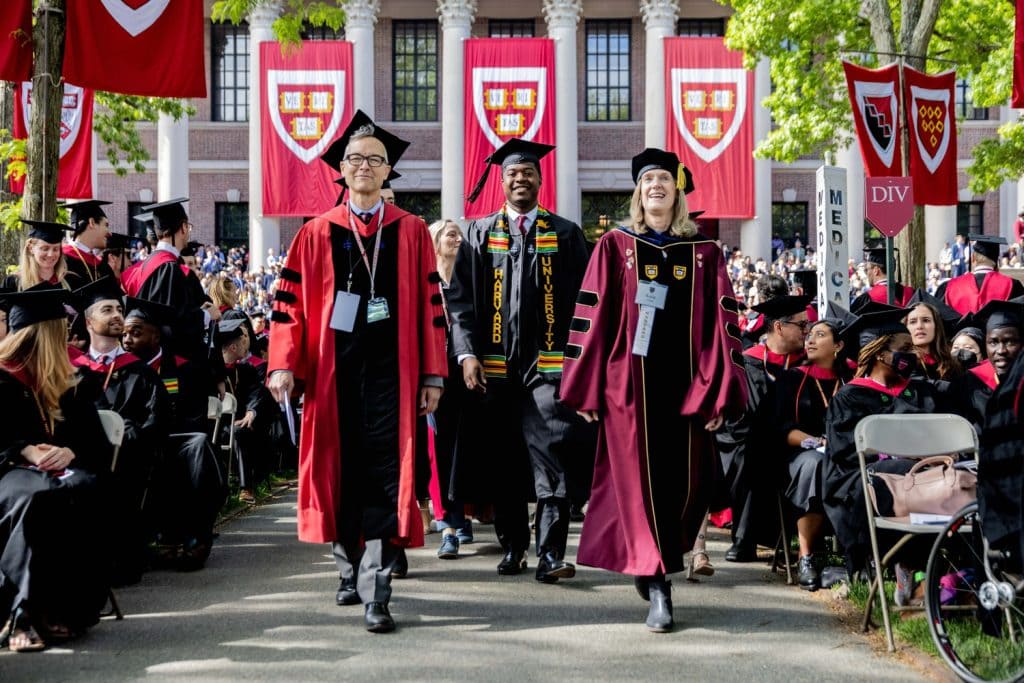 1. Harvard University
Graduation rate: 97.7%
Harvard University is a private Ivy League research university in Cambridge, Massachusetts with world-class faculty and groundbreaking research opportunities. Harvard is home to 30,135 students, and has a graduation rate of almost 98%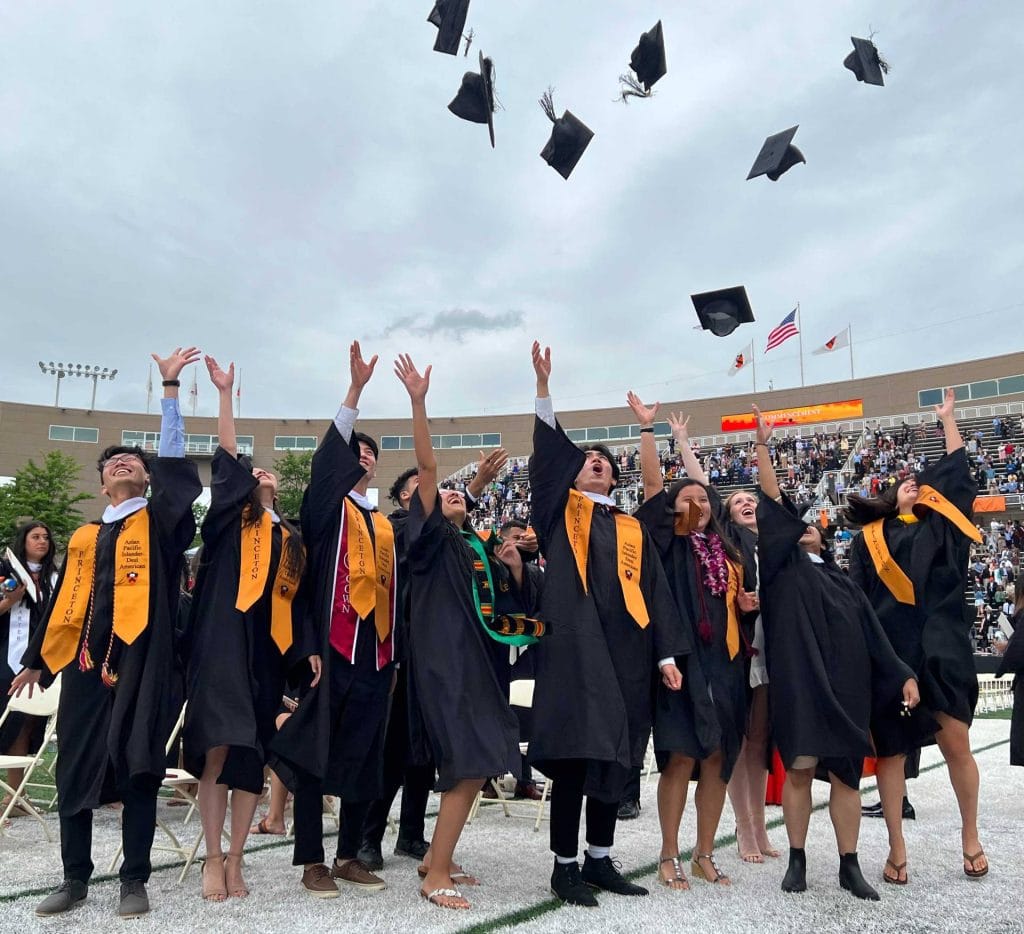 2. Princeton University
Graduation rate: 97.3%
Princeton University is a private Ivy League research university in Princeton, New Jersey. Princeton's undergraduate population is less than 8,000; only six percent of applicants are accepted. 97% of those students graduate in 4-6 years.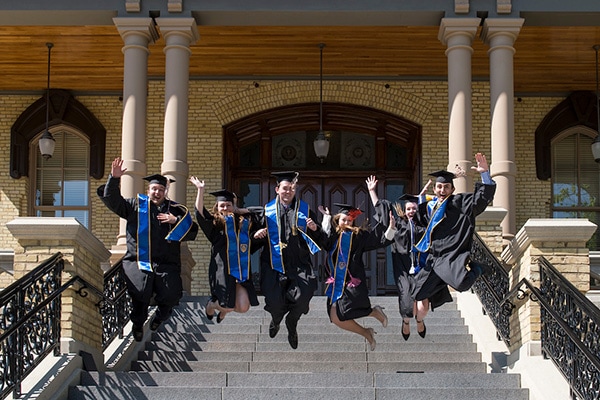 3. University of Notre Dame
Graduation rate: 96.7%
The University of Notre Dame du Lac, known simply as Notre Dame or ND, is a private Catholic research university in Notre Dame, Indiana, outside the city of South Bend. The university graduates 96.7% of students
4. Yale University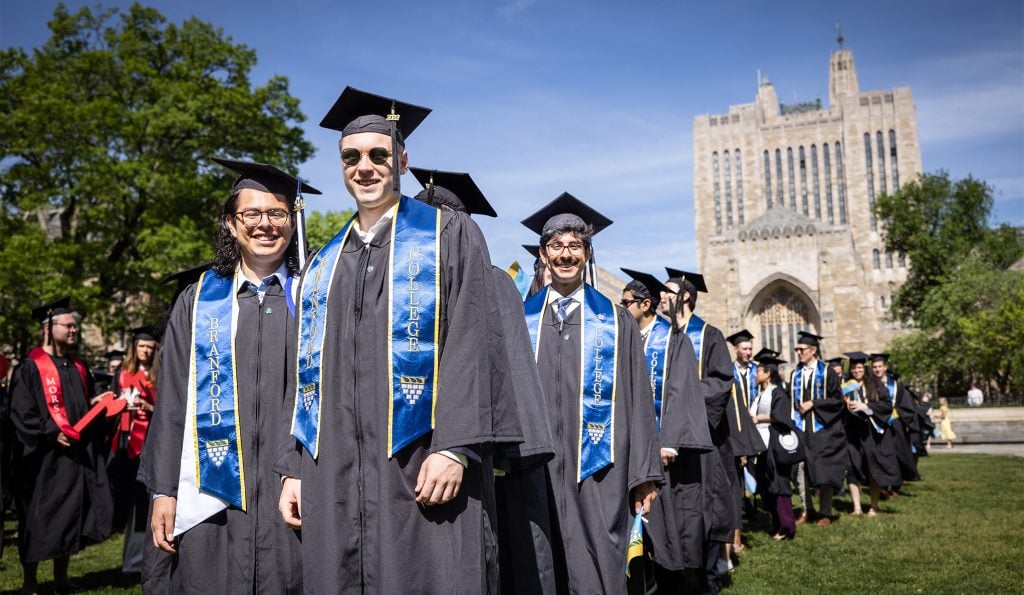 Graduation rate: 96.7%
Yale University is a private Ivy League research university in New Haven, Connecticut. Yale's undergraduate population is 12,060, 97% of those students complete their degree in 4-6 years.
5. Columbia University in the City of New York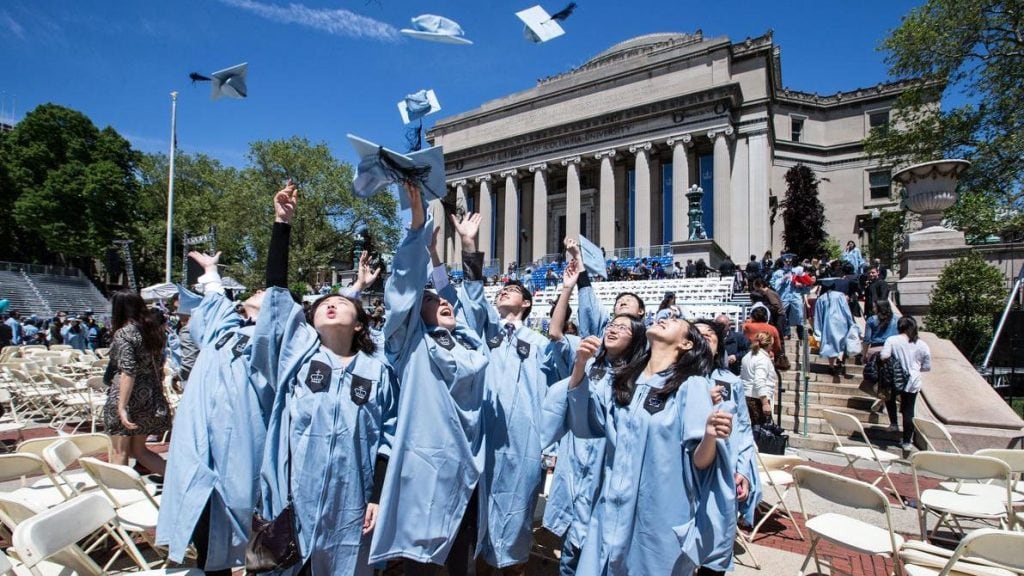 Graduation rate: 95.7%
Columbia University is a private Ivy League research university in New York City. Columbia's total enrollment is 30,135, and 95.7% of those students complete their degree in 4-6 years.
6. Duke University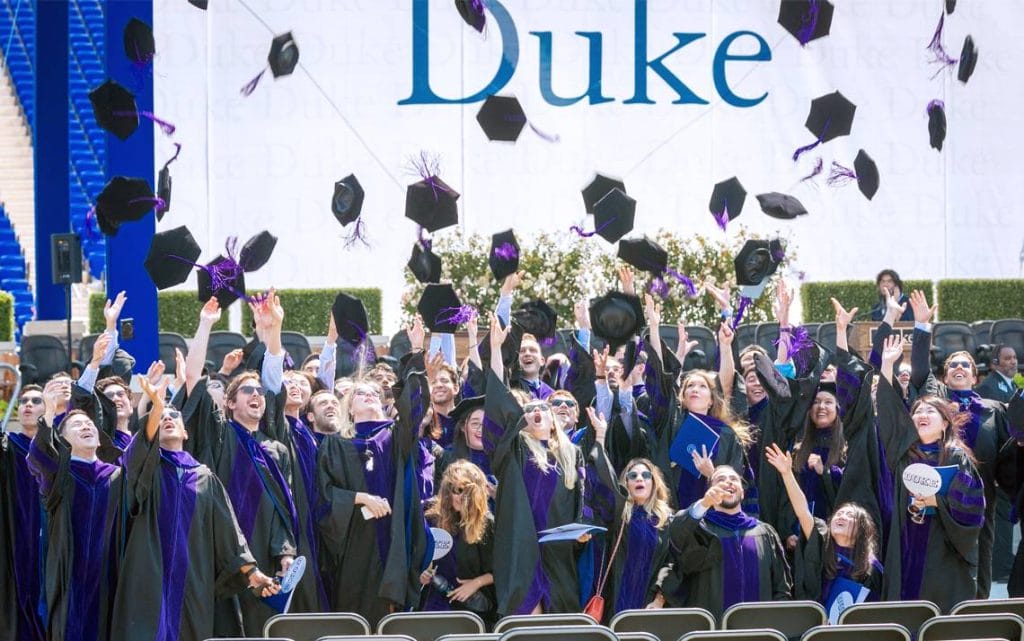 Graduation rate: 95.7%
Duke University is a private research university in Durham, North Carolina. Duke's suburban campus is home to 16,172 students. Duke graduates nearly 96% of students.
7. University of Pennsylvania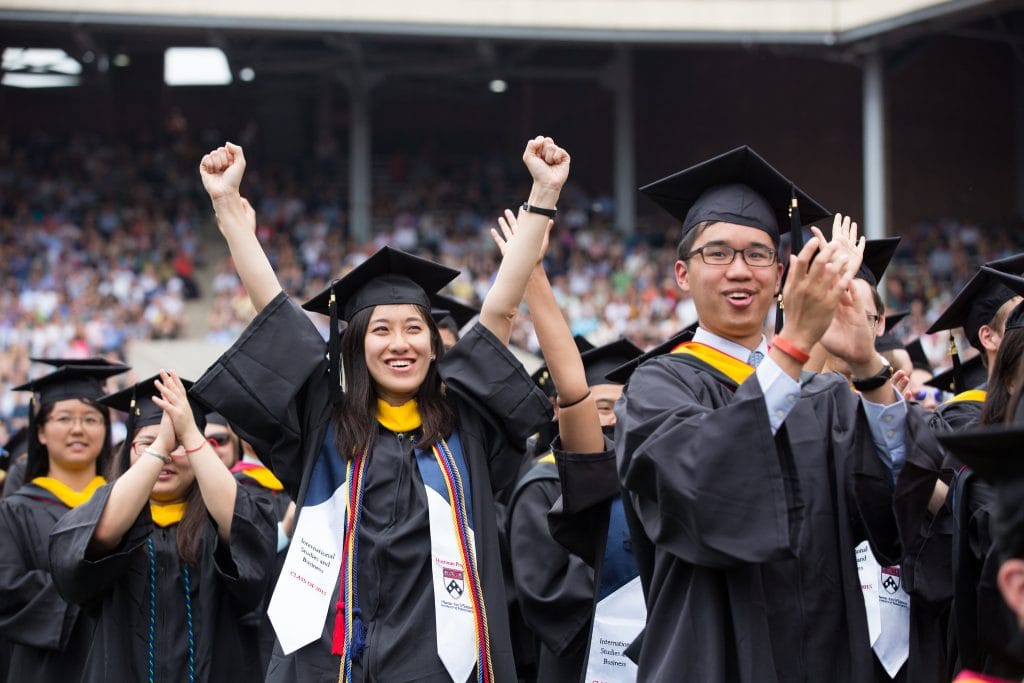 Graduation rate: 95.7%
The University of Pennsylvania is a private Ivy League research university in Philadelphia, Pennsylvania. 95.7% of students complete their degree in 4-6 years.
8. Brown University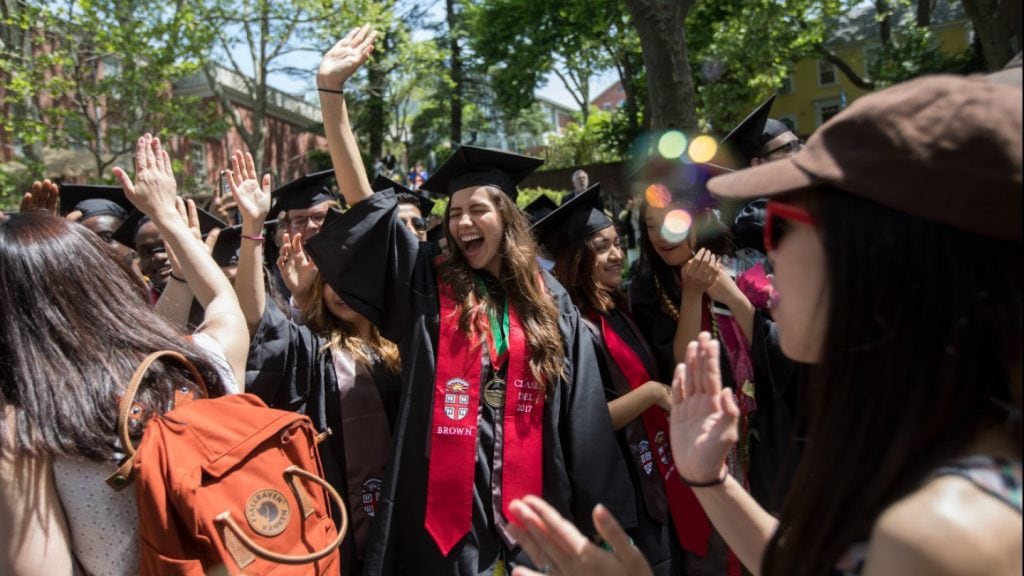 Graduation rate: 95.3%
Brown University is a private Ivy League research university in Providence, Rhode Island. 95.3% of its students graduate within 4 to 6 years.
9. Williams College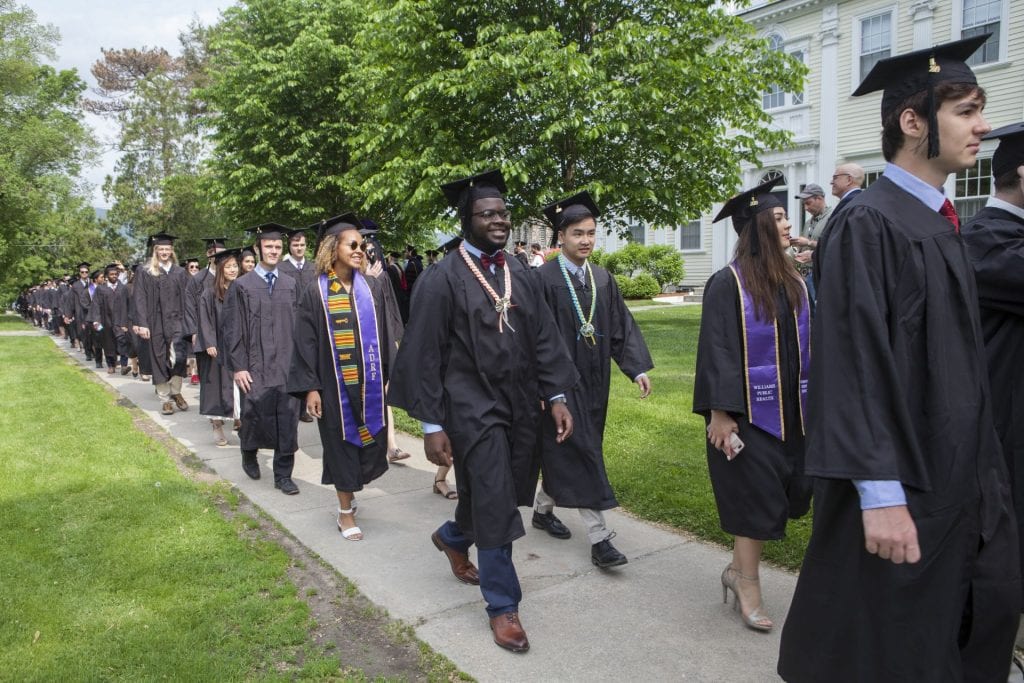 Graduation rate: 95.3%
Williams College is a private liberal arts college in Williamstown, Massachusetts. The college enrolls 2,099 undergraduate students, 95.3% of those students complete their degree in 4-6 years.
10. Cornell University
Graduation rate: 95%
Cornell University is a private Ivy League and statutory land-grant research university, based in Ithaca, New York. 95.% of students complete their degree in 4-6 years.
More "Highly Rejective" Colleges :
As a college bound student, you should understand the term "highly rejective college." Coined by thought-leader Aki Bello, "highly rejective" is another way to refer to hyper-elite colleges with single-digit acceptance rates. And because their student populations are so carefully controlled, these picky colleges are more likely to boast nearly perfect graduation rates. These high rates are just another way in which these elite schools like to stand out; however, they are so exclusive that they are more often than not inaccessible to the majority of college-bound students.
---
More Amazing Graduation Rate Colleges >>>
These hyper-elite colleges are not the only way to get a great college education. We have picked another 25 amazing schools that have strong graduation rates and also pass through our Four Distinctions guidelines. Take a look for yourself and see if there is one or two worth adding to your shortlist!
15 Best Colleges of Distinction Graduation Rates
View Profiles: Stonehill College | Messiah University | Ursinus College | St. Mary's College of Maryland | SUNY Oneonta | The College of Wooster | Rockhurst University | Molloy University | The Catholic University of America | Niagara University | Seattle University | University of Redlands | Assumption University | Ramapo College of New Jersey | Willamette University
10 Best Graduation Rates for Public Colleges
View Profiles: College of William & Mary | University of North Carolina at Chapel Hill University
At Colleges of Distinction, we firmly believe that the true value of a school lies beyond the numbers. That's why we hand-pick and individually review all of our schools to see how they help students learn, grow, and succeed. We believe that a thorough selection process requires so much more than an overview of institutional data and statistics. No matter where you are in your college search journey, Colleges of Distinction can help you find a school that's the best fit for you.
If you're an adult student who wants to finish your degree, we can help you too! Check out our sister brand Abound: Finish College to find the right degree completion program for you.