11 Best Books to Read Before College (Classics & Non-Fiction)
Starting college is a big deal. You're about to meet new people, see new places, and learn new things. You're young and have lots to learn these next four years, but why not get a jump start? Books are one of life's greatest teachers. They have the potential to influence how you see yourself and the world around you. With every book you read, you are exposed to new insights and perspectives that will help you understand others and open yourself up to all the possibilities that lie ahead.
We've curated this list of books as a starting point to prepare you for this exciting new chapter in life. Some may sound familiar, and others may not, but they all have a valuable story to share. These pieces cover everything from following your dreams, overcoming obstacles, and learning valuable life lessons to self-discovery and the significance of interpersonal relationships.
Classic Books to Read Before Going to College
The Alchemist – Paulo Coelho
Maybe the real treasures were the friends we made along the way. Cliché or not, the primary themes to follow your passion and live in the moment are crucial at this time in your life. College will come with lots of huge changes and challenges. Through these next four years, it's important to remember the values of perseverance, curiosity, and purpose.
Buy on Amazon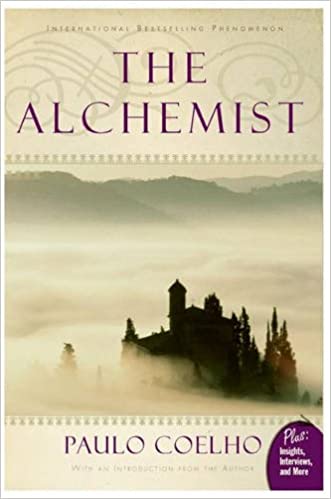 Buy on Amazon
The Glass Menagerie – Tennessee Williams
Consider this play "Metaphor 101." A beautiful story of yearning and lost time, The Glass Menagerie is an excellent introduction to symbolism and theme. Through the dialogue as well as the many symbols set on stage, we get a fully fleshed-out view of a mother clinging to her past, a daughter debilitated by anxiety, and a son forced to abandon his dreams to support his family.
This play is dripping with metaphor (I mean, come on, a character who desperately wants to escape his situation spends multiple scenes brooding on his fire escape!). And while the symbolism is a bit heavy handed, reading it can help you understand more subtle nuances and themes in other media.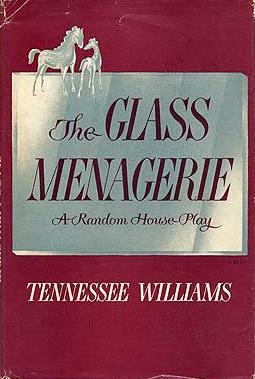 Buy on Amazon
Beloved – Toni Morrison
Beloved is a chilling Gothic tale set in the years after the Civil War. The supernatural and uncanny elements of the story are matched with the real horrors of slavery. Morrison delves into the psyche of multiple characters, including formerly enslaved people as well as their enslavers. The various perspectives expose how different people can make drastically different conclusions about the same situations. Conflicting viewpoints show how even the most horrific characters can avoid the responsibility and impact of their own actions. With characters haunted both literally and figuratively by the past, Beloved asks us to remember how America's past continues to impact the present.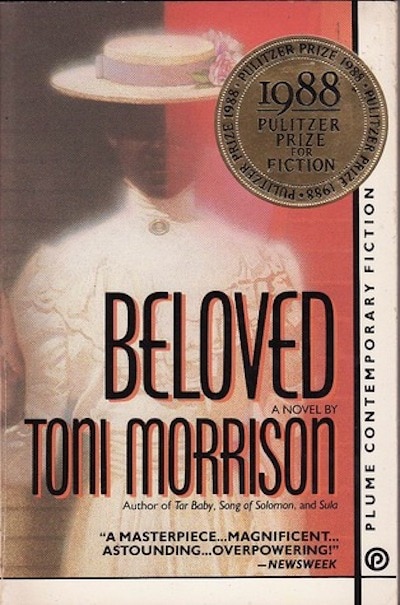 Buy on Amazon
Things Fall Apart – Chinua Achebe
Things Fall Apart is a rumination on the impacts of modernization and Westernization. Set in a Nigerian community invaded by European colonizers, this book scrutinizes the conflict between tradition and change. Though fictional, the novel is a cornerstone piece of literature that challenged the racist perception of African cultures as primitive and savage. Through different characters, the book explores both the allure and exploitation that comes with the influence of Western culture. It asks us to reckon with the costs of colonization and what many have perceived as progress.
In today's digital age, all of us are in some way intertwined with a globalized society. Achebe's work gives us the opportunity to see and reflect on the impact of Westernization from a perspective not often taught in American classrooms.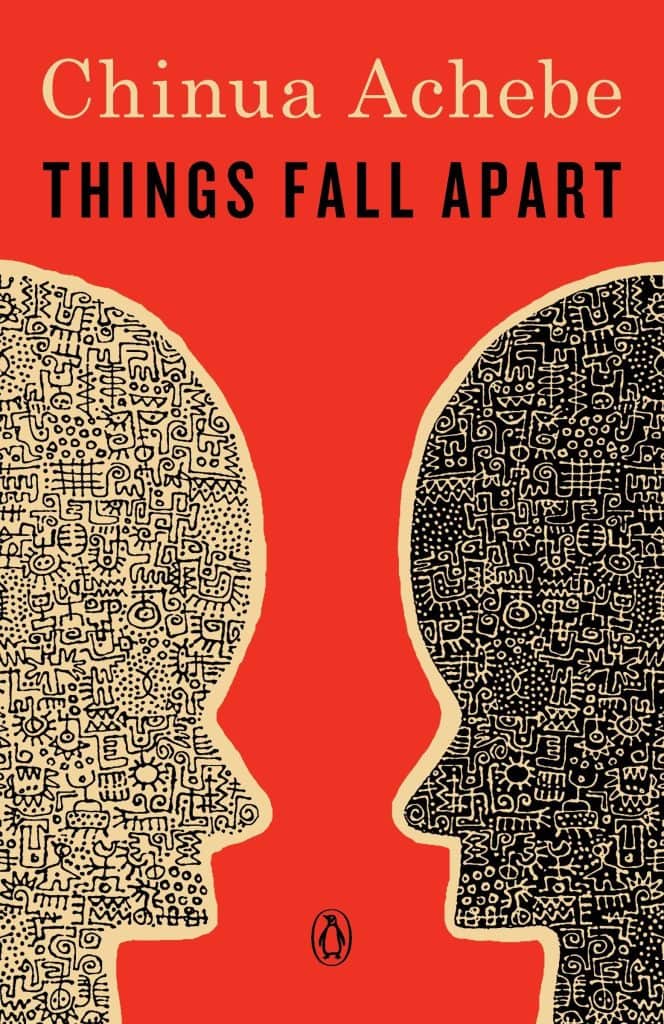 Buy on Amazon

One Hundred Years of Solitude – Gabriel García Márquez
García Márquez's chronicling of a fictional town uses magical realism to explore pertinent themes related to Latin American history and culture. Following seven generations of a family's successes and misfortunes, the novel acts as a poignant allegory that criticizes the tendency of history (particularly that of Colombia) to repeat itself.
While much of the book is fantastical, vague, and sometimes convoluted, Márquez keeps us from getting lost through distinct narrative styles. This book is full of great examples of omniscient narration, single-view narration, and stream of consciousness.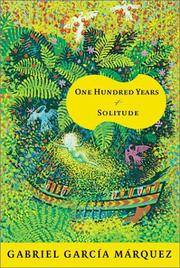 Buy on Amazon
Leaves of Grass – Walt Whitman
Walt Whitman's Leaves of Grass is a celebration—and quite a defiant one, given the time it was written. It is a poetic embrace of how the smallest of things (i.e. a leaf of grass) are inextricably part of a wider network of beings. Democratic in spirit, the poem finds meaning and importance in everyone and everything. Upon its first publication, it was met with controversy due to Whitman's unbridled passion, which is often erotic in tone and considered "reckless" and "indecent" by 19th-century American standards. Though it can be optimistic to a fault, it nevertheless is an enthusiastic invitation to celebrate oneself. As you get ready for college, let these poems encourage you to follow your passions!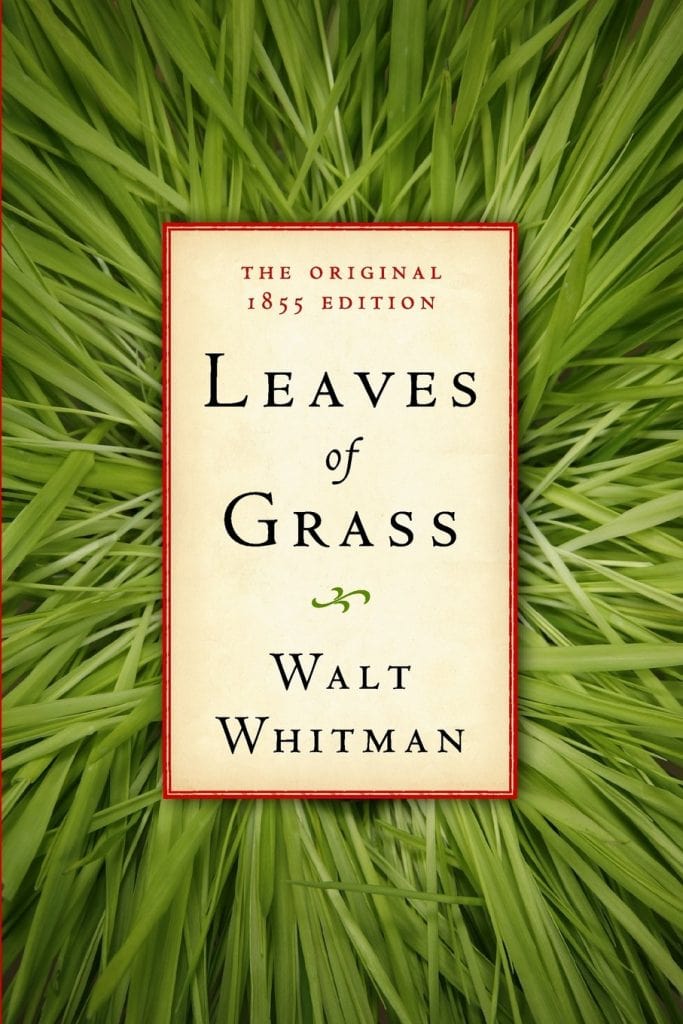 Buy on Amazon
Best Non-Fiction Books to Read Before College
Letters to a Young Poet – Rainer Maria Rilke
Few of the people reading this article will become poets, yet Rilke's Letters to a Young Poet contains nuggets of wisdom that anyone can use. So much of his advice to a poet can resonate just as powerfully to anyone who expresses themselves or, simply, anyone who communicates. This quick yet loaded read is a reminder that we all have stories to tell, we all have a right to follow our calling, and we can all learn how it is that our unique perspectives fit in the world around us.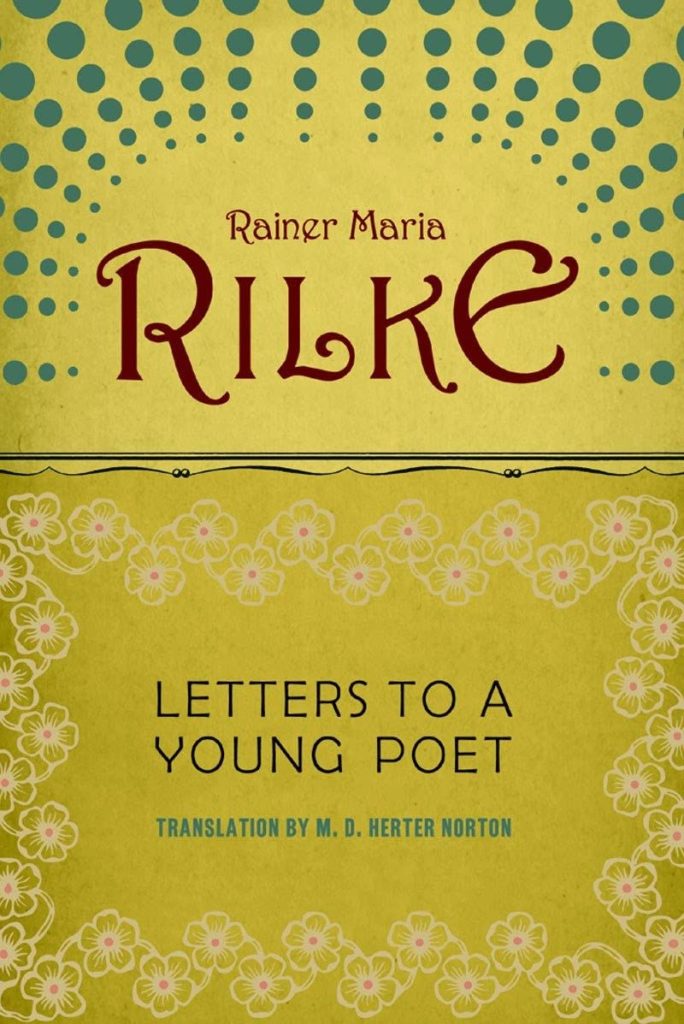 Buy on Amazon
Educated – Tara Westover, Ph.D.
This new memoir made waves when it was first published in 2018. Forbidden from public school as a child, Westover fell in love with education after stepping foot in a classroom for the first time at age 17. Her passion for learning carried her through to multiple college degrees, helping her understand her purpose and ambition through adversity. Education brought her so many great things, but it was not a fix-all solution to the demons of her past. This story is one of dedication and the power of one's will to transform and grow.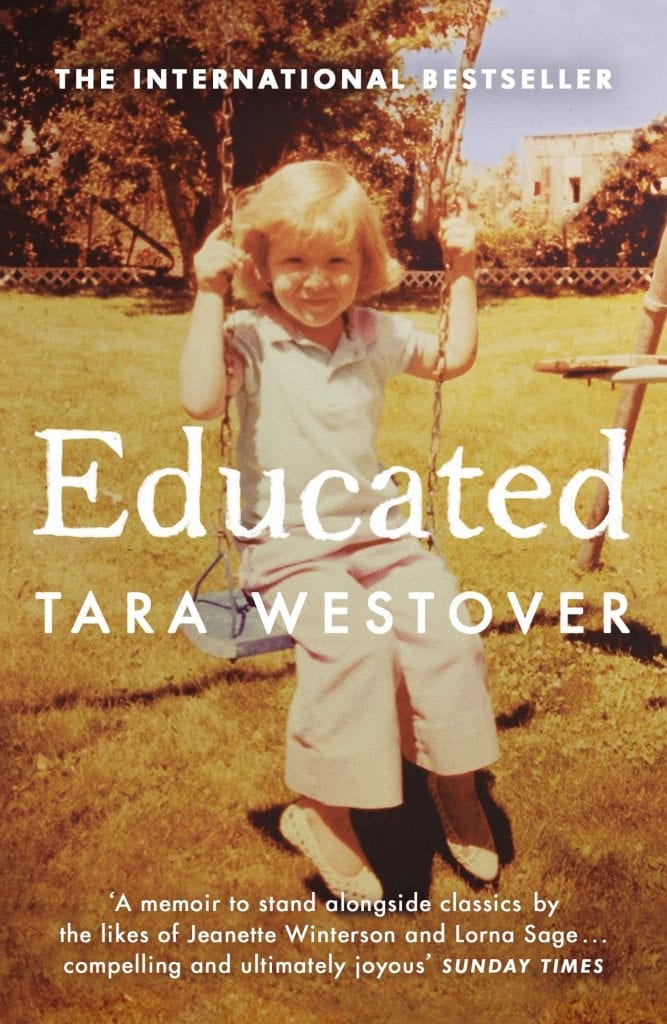 Buy on Amazon
All About Love: New Visions – bell hooks
The late cultural critic and feminist theorist bell hooks has a lot of insight to share, including her sense of urgency for us all to come back to a deeper understanding of the word "love." hooks' collection of essays, All About Love, explores love's many purposes beyond the romantic sense of the word. She refers to love as a verb, one that nurtures the wellbeing of a partner, family, and self. The essays give equal weight to the importance of sharing love in all of our relationships and how transformative and powerful love can be in all spheres of life.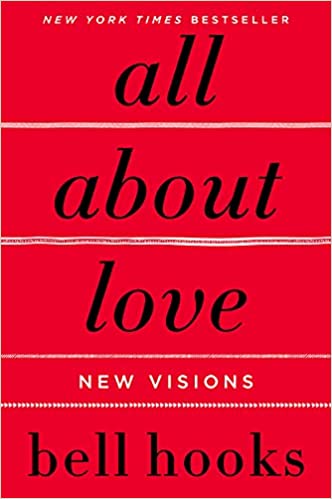 Buy on Amazon
Hype: A Doctor's Guide to Medical Myths, Exaggerated Claims, and Bad Advice – How to Tell What's Real and What's Not – Nina Shapiro, M.D.
You probably won't find this book on many must-read lists, but we're including it here because of all the tools it can give you in becoming a strong critical thinker. This book uses examples of various medical myths to explain how to read beyond flashy headlines. You will learn how to look into different claims, unpack data, and understand the difference between a biased conclusion and the actual results of a study.
The lessons in this book go beyond debunking health and wellness fads. It is a crash course in media literacy—a skill that is so crucial in modern society. In news and politics and the entirety of the internet, we will always come face-to-face with false and misleading information. Once you know how to think critically and understand the legitimacy of different claims, you will be able to navigate the constant barrage of headlines that you see everyday.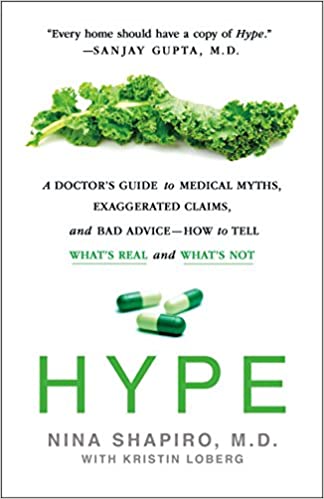 Buy on Amazon
Eating Animals – Jonathan Safran Foer
A novelist first, Jonathan Safran Foer masterfully narrates the journey of his investigation into factory farming and America's world-wide impact on the environment. Though his personal stance on vegetarianism is clear, Foer explores how the systems we have in place for globalized capitalism and food production far outweigh an individual's choices.
This book is a compelling and accessible way to understand how every industry is intertwined with one another in some way. It provides insight on how the world's systems interact with one another. How can we as individuals pursue an environmentally sustainable lifestyle, and what do lawmakers and governments need to do to save our planet?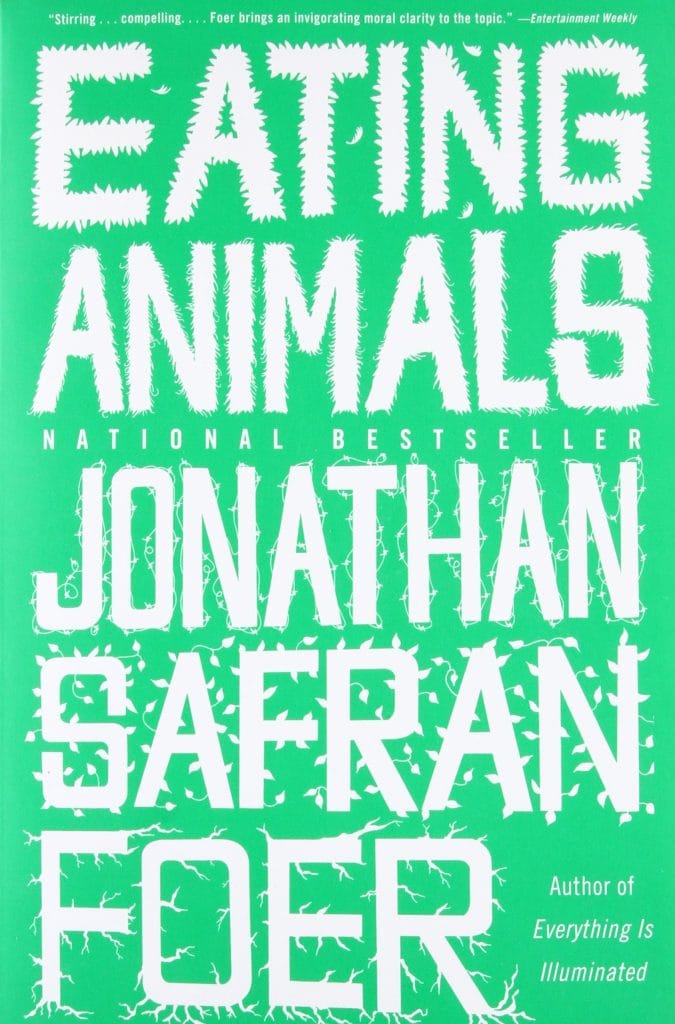 Buy on Amazon
What are some of your favorite books, and what lessons have they taught you? Tweet at us and join the conversation!
Colleges of Distinction is a participant in the Amazon Services LLC Associates Program, an affiliate advertising program designed to provide a means for us to earn fees by linking to Amazon.com and affiliated sites.
More Helpful Reads
All About College Tuition and Student Loans
10 Useful Apps to Help Students Survive the First Year of College