The Affordable College Packing List Where You Spend $500 or Less
If you're a recent high school graduate, you're probably getting ready to start the next part of your life. One of the most fun parts about preparing for college is buying everything you'll need for your future dorm room. While the items you buy are essential to helping you get through the next four years of your life, they also give you a chance to express yourself. After all, your dorm will be where you can wind down after a long day. Arranging your room to best reflect you can help you destress and feel comfortable. 
Unfortunately, sometimes your creative juices and your wallet may not agree on what the best choices for your dorm room are. That's why we've developed a $500 packing list. Get everything you need at an affordable price without jeopardizing style and quality. 
Bedding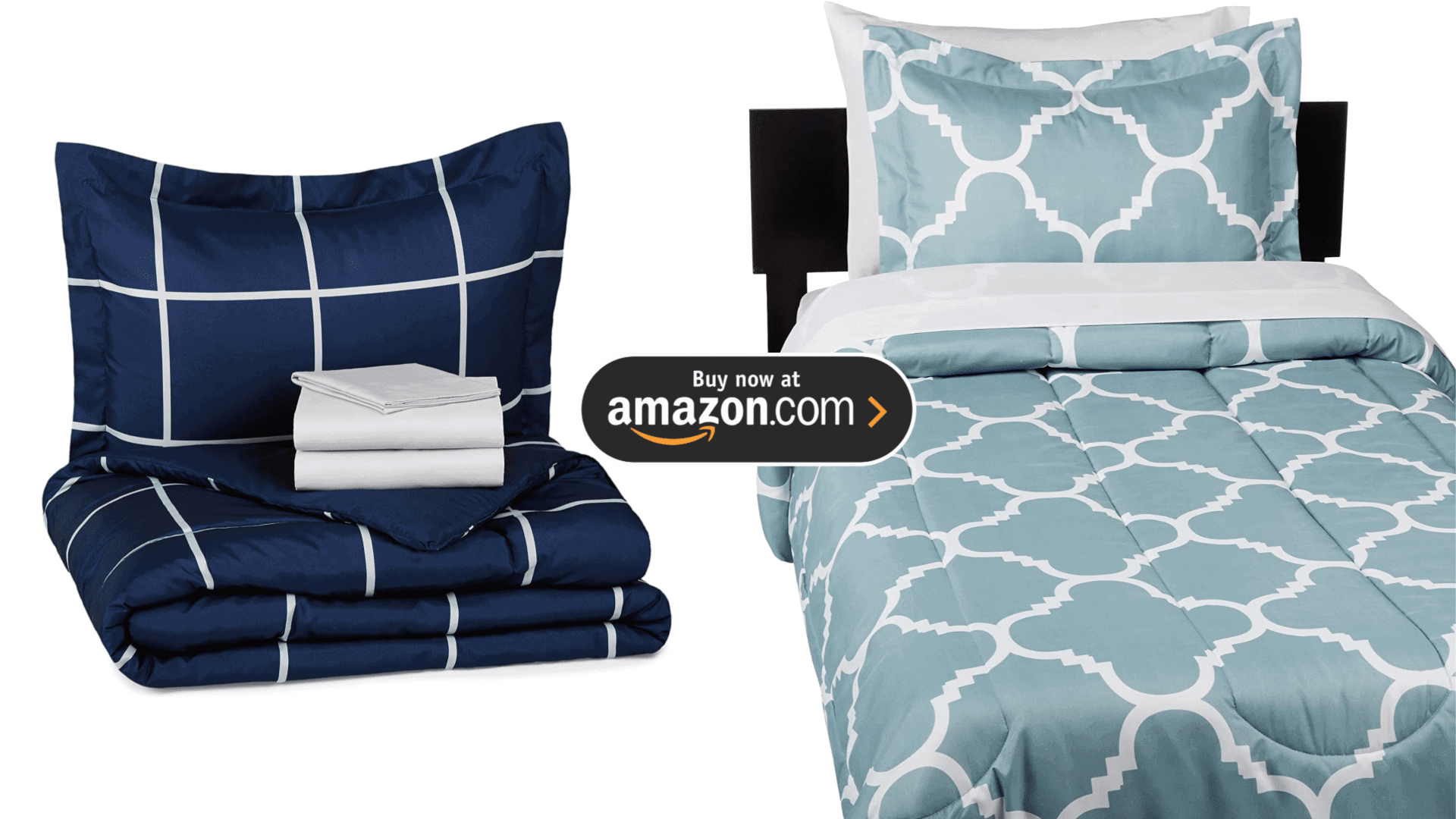 Comforter Set/Twin Bedding
When you have classes, exams, and extracurriculars, you can feel pretty worn out at the end of the day. Diving into a nice, comfortable bedding set can be a great way to relieve your stress and rest easy.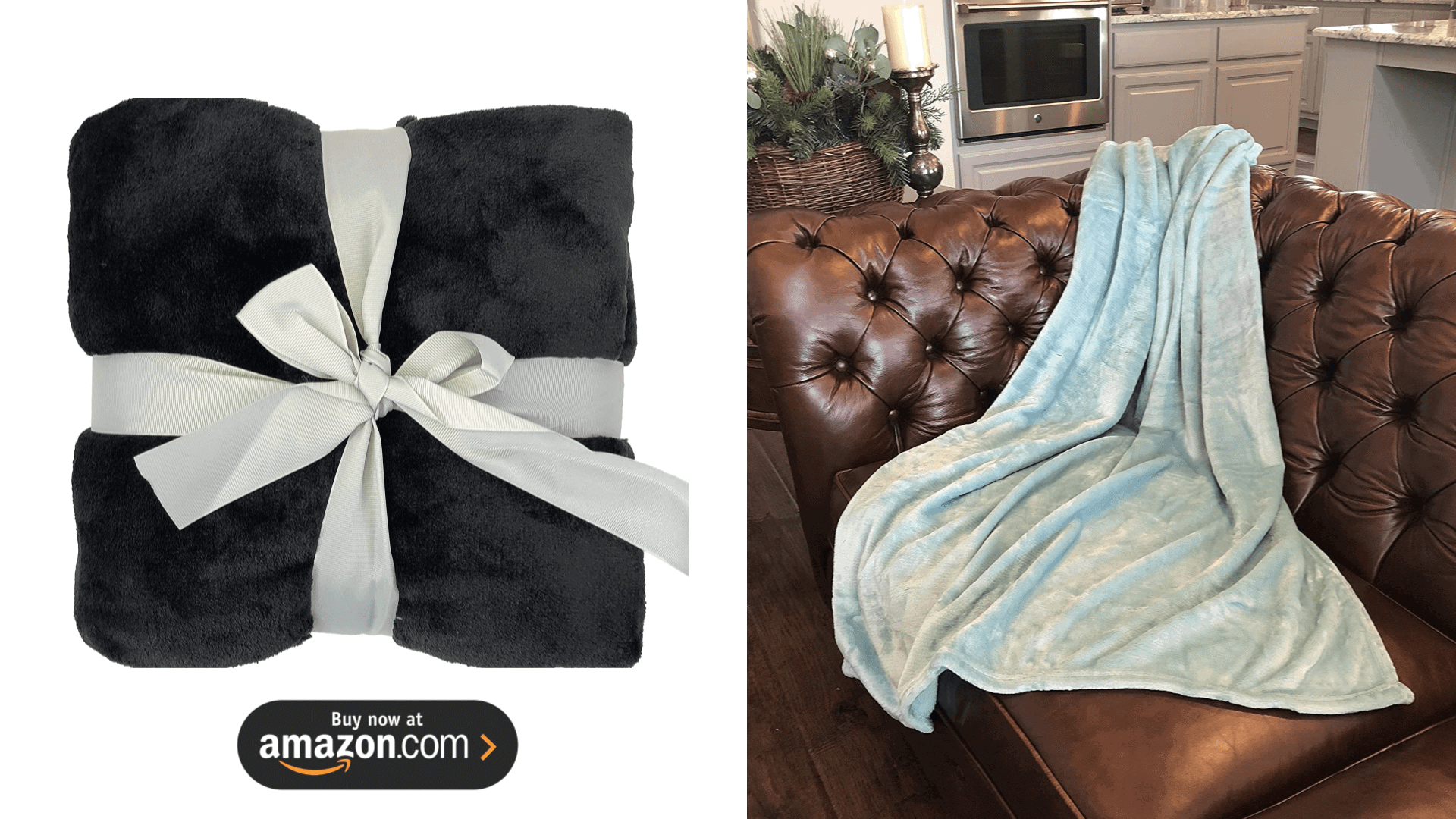 Throw Blanket
A downside of living in a dorm is not being able to control the AC/heater. When your room starts to feel a bit too chilly, it's great to have a lightweight throw blanket at hand! 
---
---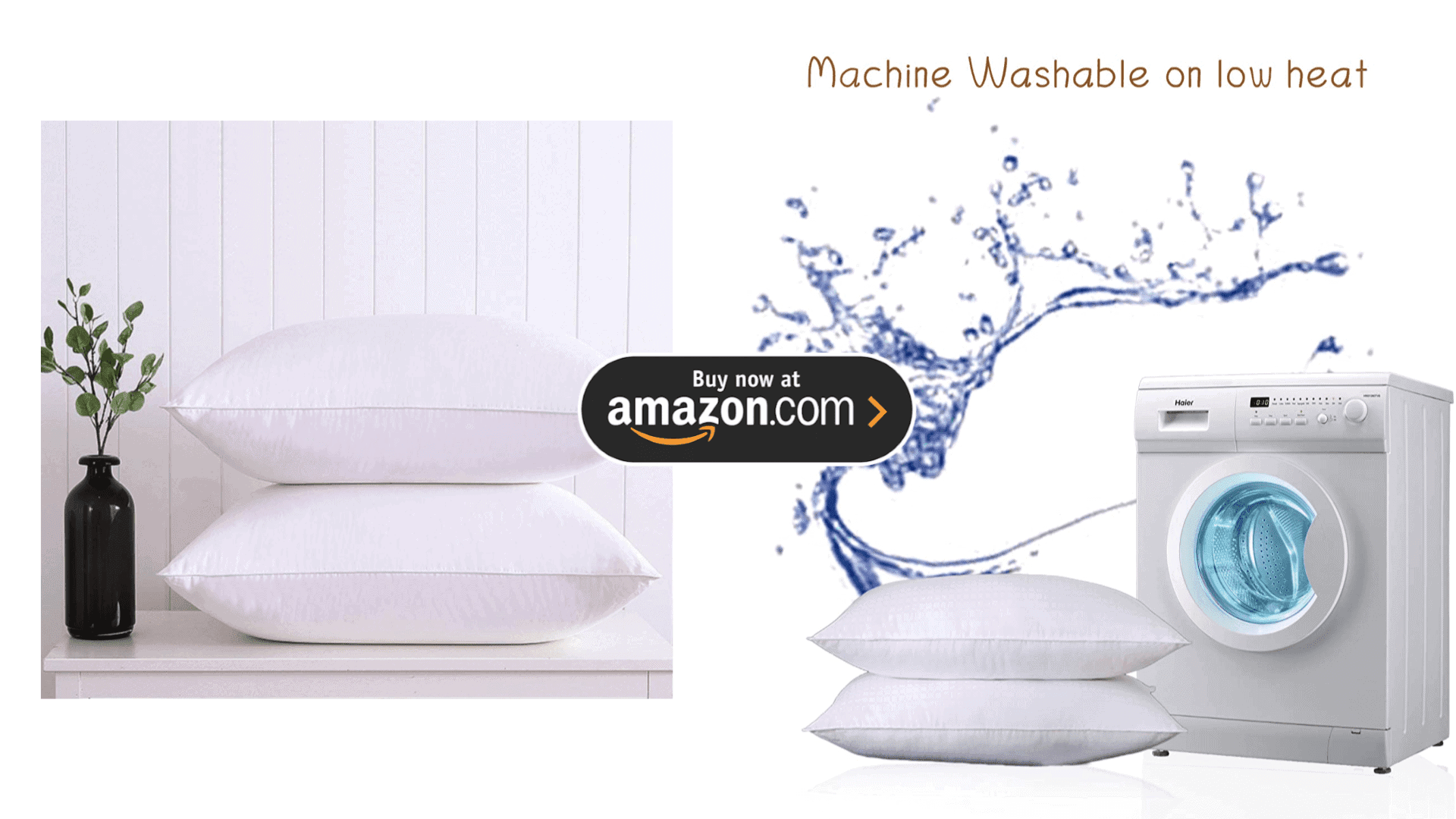 Bed Pillows
One of the most relaxing feelings at the end of the day is laying your head down on your pillow getting a good night's rest. What better way than with fluffy, Egyptian cotton pillows.
Bath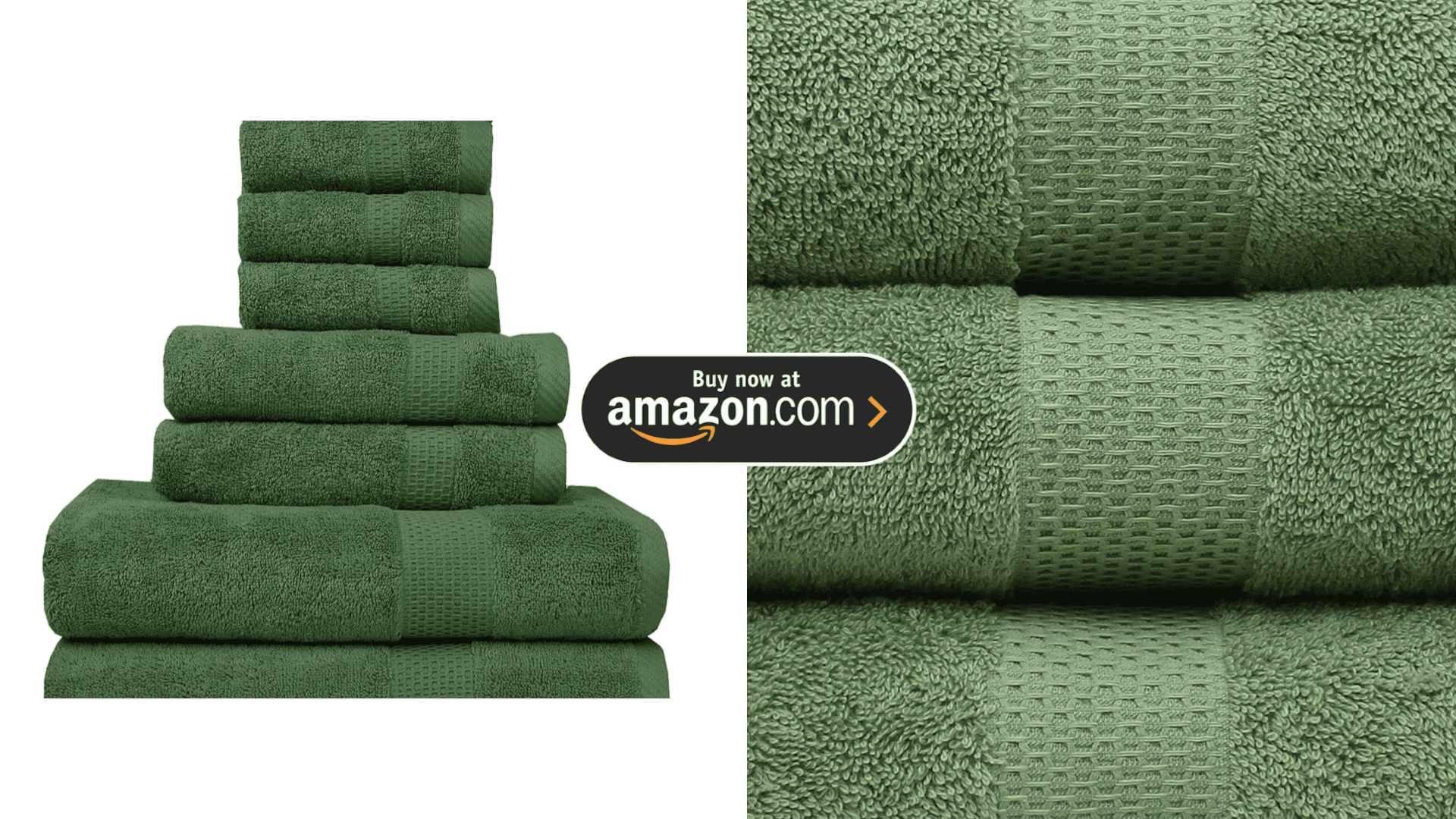 Bath Towel Set
It's essential to have a bath towel for showers and such, but I recommend keeping multiple towels in different sizes. Whether it's to quickly dry your hands, wipe your sweat after a workout, or to clean up a spill, you'll find that it's very convenient to have at hand.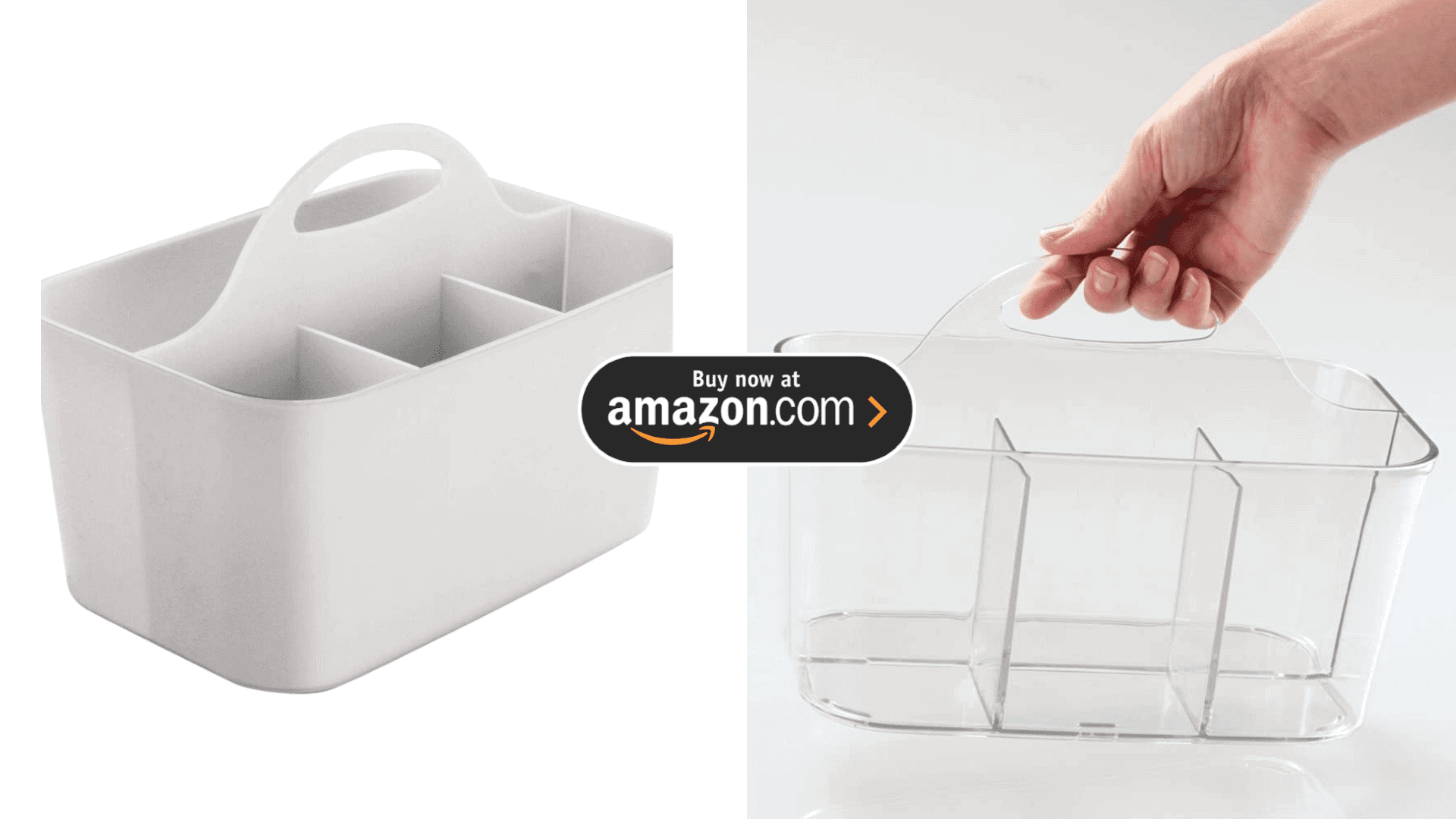 Shower Caddy Tote 
If your dorm has public showers, it's probably a good idea to invest in a shower caddy. Fill it up with all of your bathroom essentials and make your trips to the bathroom feel a lot easier!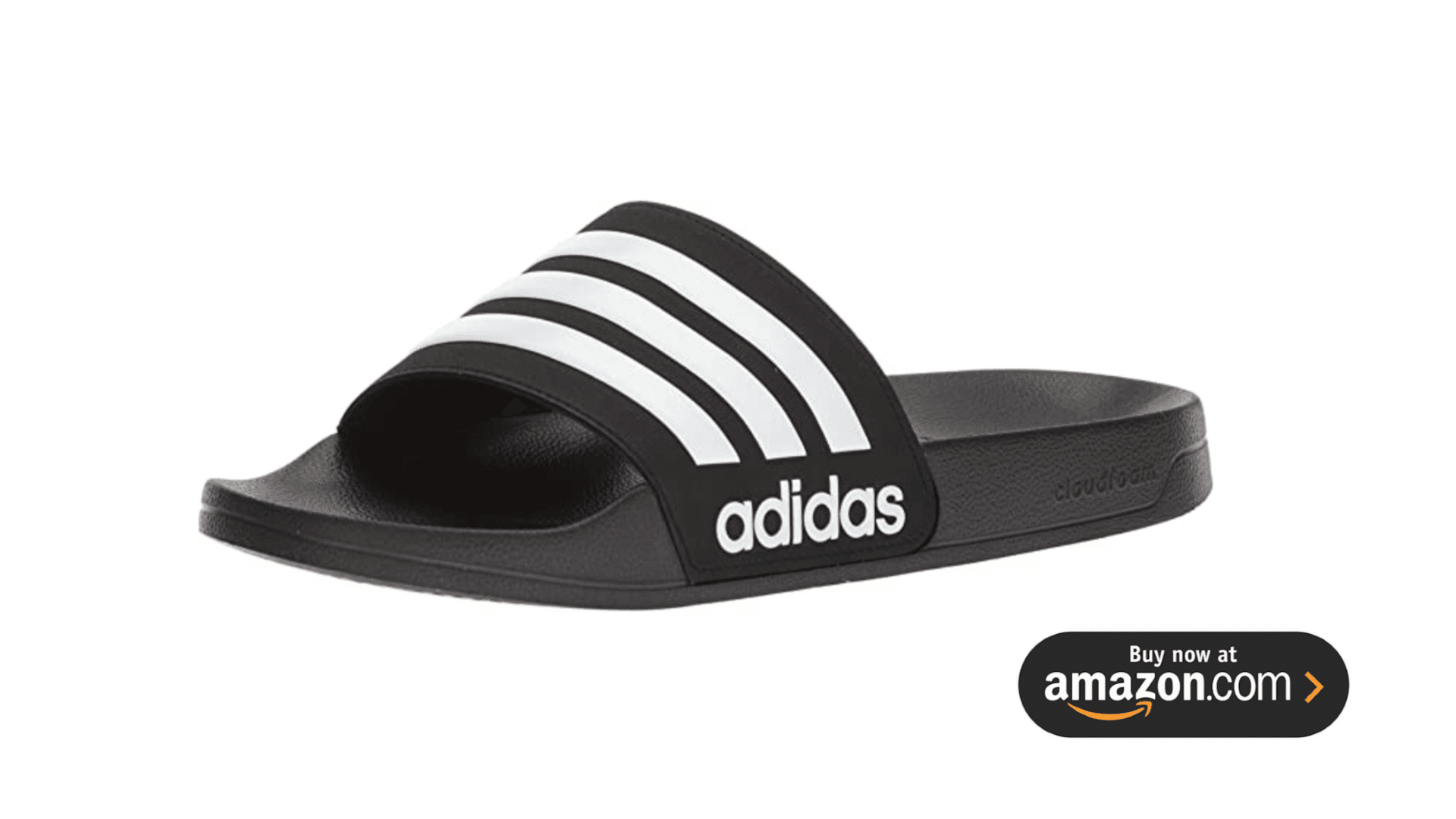 Shower Shoes
Not only are Adidas slides stylish, but they can offer various purposes as well! Keep your feet clean or avoid the cold floor while you walk around your dorm room. Wear them in the shower to avoid touching the bathroom floors. 
Decor

Desk Organizer
One of my biggest regrets in high school and college was buying school supplies every year and realizing that I still had some from the prior year. Keep your supplies organized with a storage caddy so you don't make the same mistake that I did. Your wallet with thank you.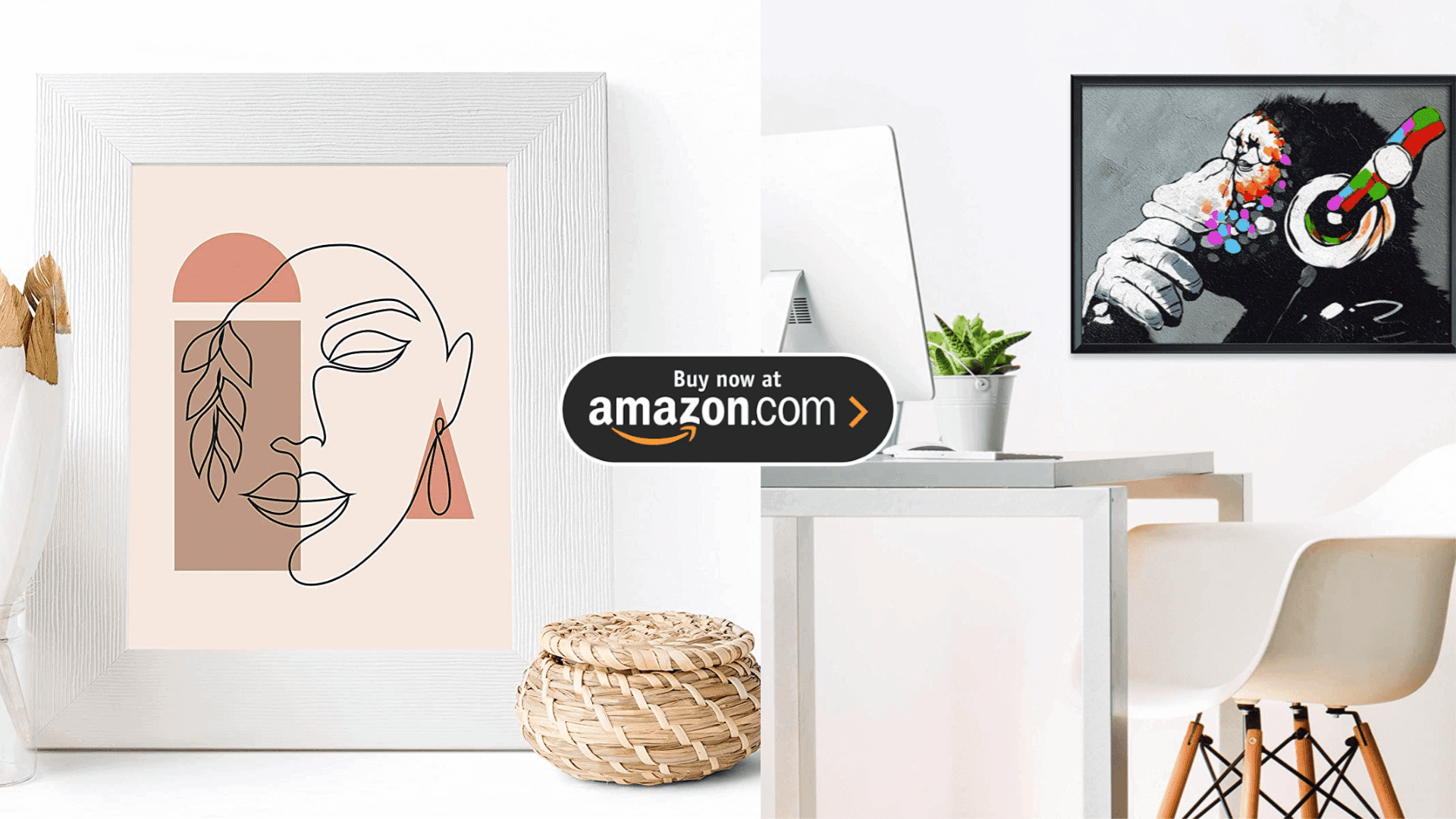 Wall Art & Posters
One of the most important things about any room that you live in is self-expression. It can turn any empty, boring room into one that truly represents who you are. Consider putting up wall art or a few posters. Filling the room with things that you like can improve your comfort level, and as a result, make you feel happier!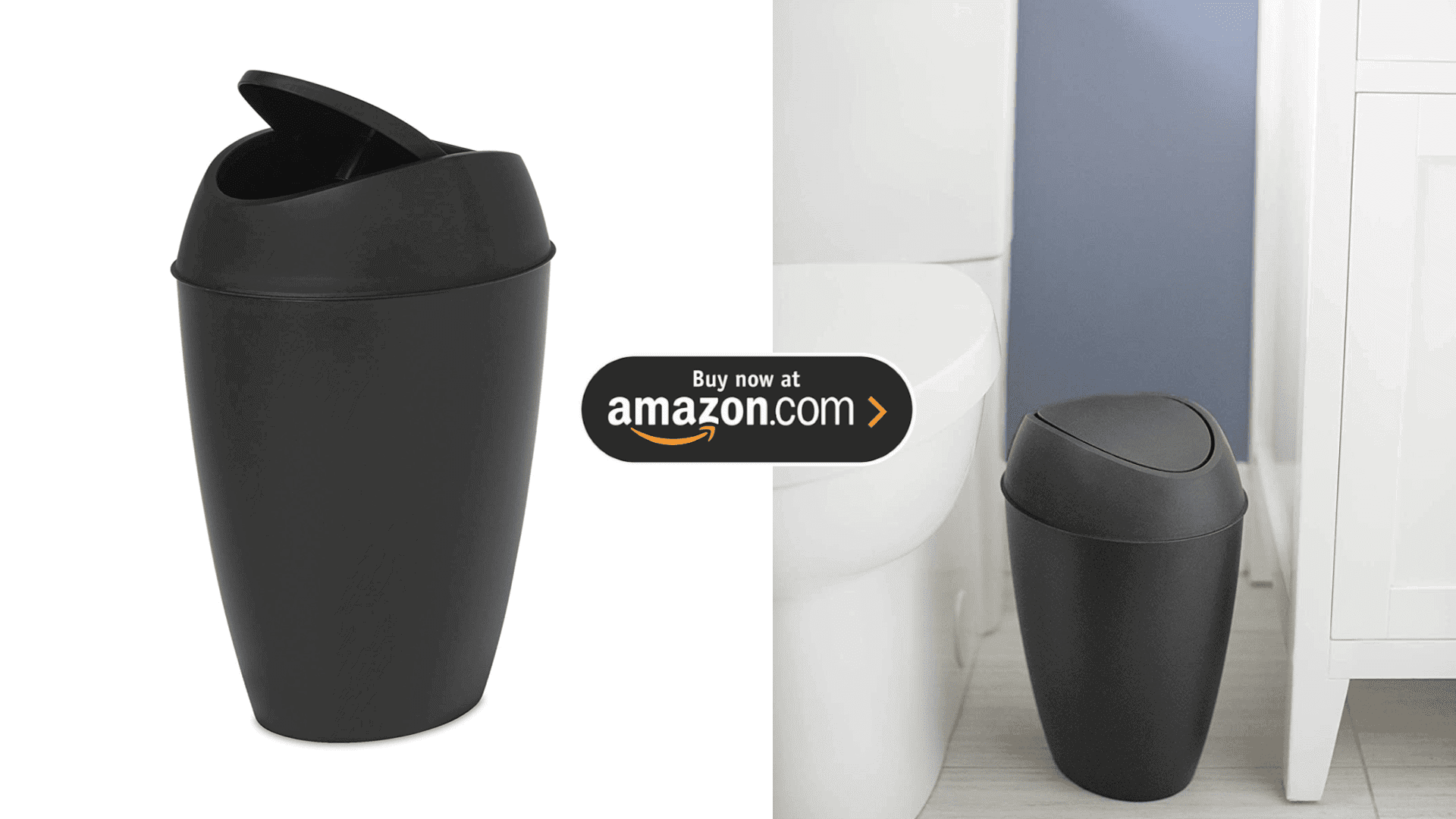 Dorm Room Trash Can
Make sure to bring a trash can that can handle all of your late-night fast food runs and scrapped essay drafts. I recommend buying a small-sized bin. Dorms usually have an area where students can easily dispose of their trash, making it easier for them to dispose of any garbage. Keeping a small bin will help motivate you to take the trash out more frequently and avoid any horrid smells.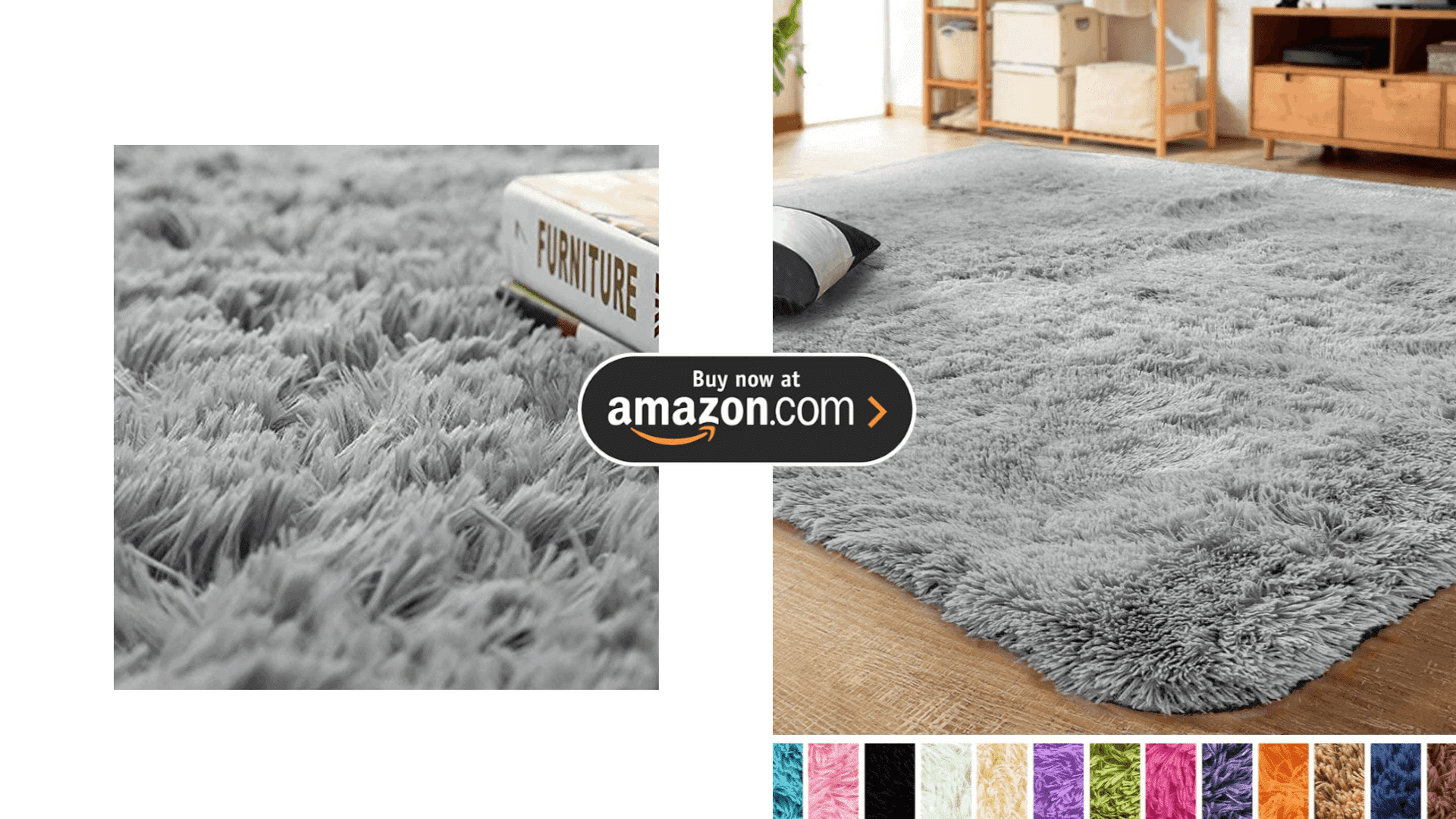 Decorative Area Rug
Adding a large fluffy rug to your floor can make your dorm feel more like a bedroom. Plus, it's convenient to have when your friends want to come over and hangout!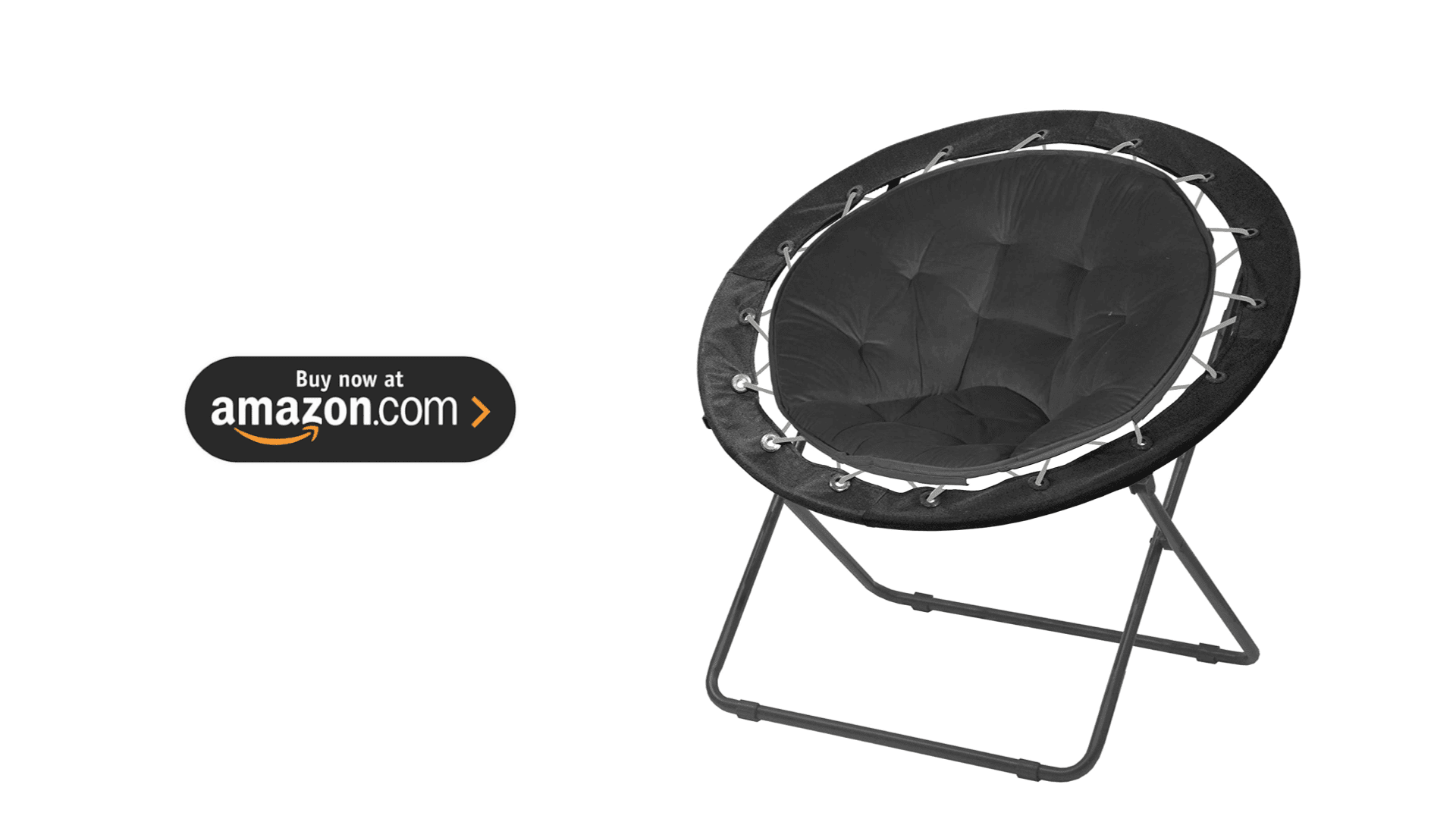 Dorm Room Lounge Chair
Urban Shop Bungee Saucer Chair
With the limited amount of space you have in your dorm, it's probably not a good idea to bring any bulky furniture. Luckily, there are a handful of convenient furniture to choose from— like this foldable bungee saucer chair. You can leave it out when you want to take a break from your studies or have friends over and store it when you need more room space.

Full-Length Mirror
Having a framed floor mirror can help you get ready in the mornings, especially on days when you need to rush to class and don't have time to check yourself out in the bathroom. It'll help you keep your appearance looking clean and stylish at all times.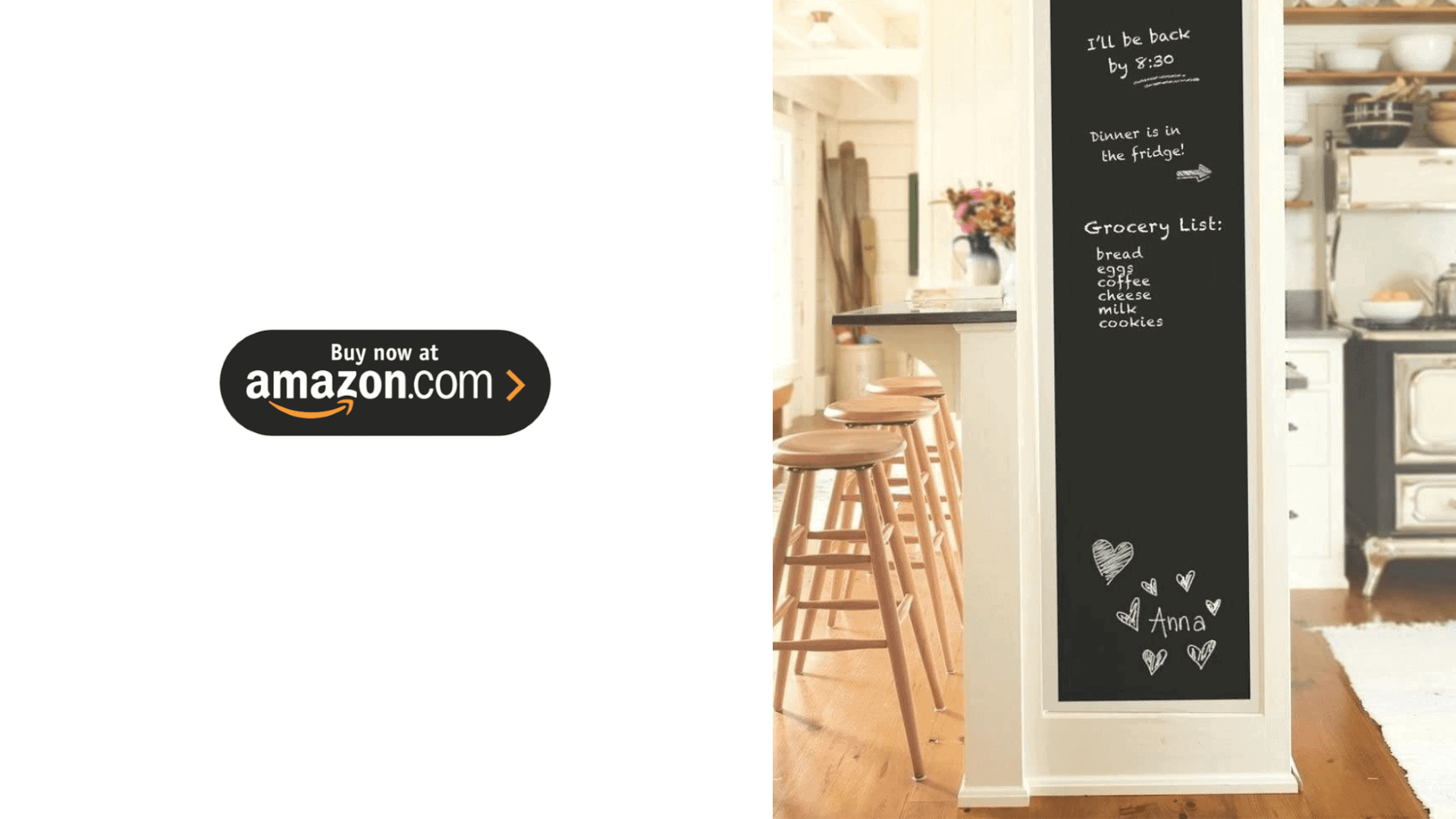 Wall Decor
Wall stickers are convenient when you aren't allowed to nail anything onto your walls. This adhesive chalkboard can be used to keep track of your schedule, jot down quick notes, or as another stylish decoration to your room.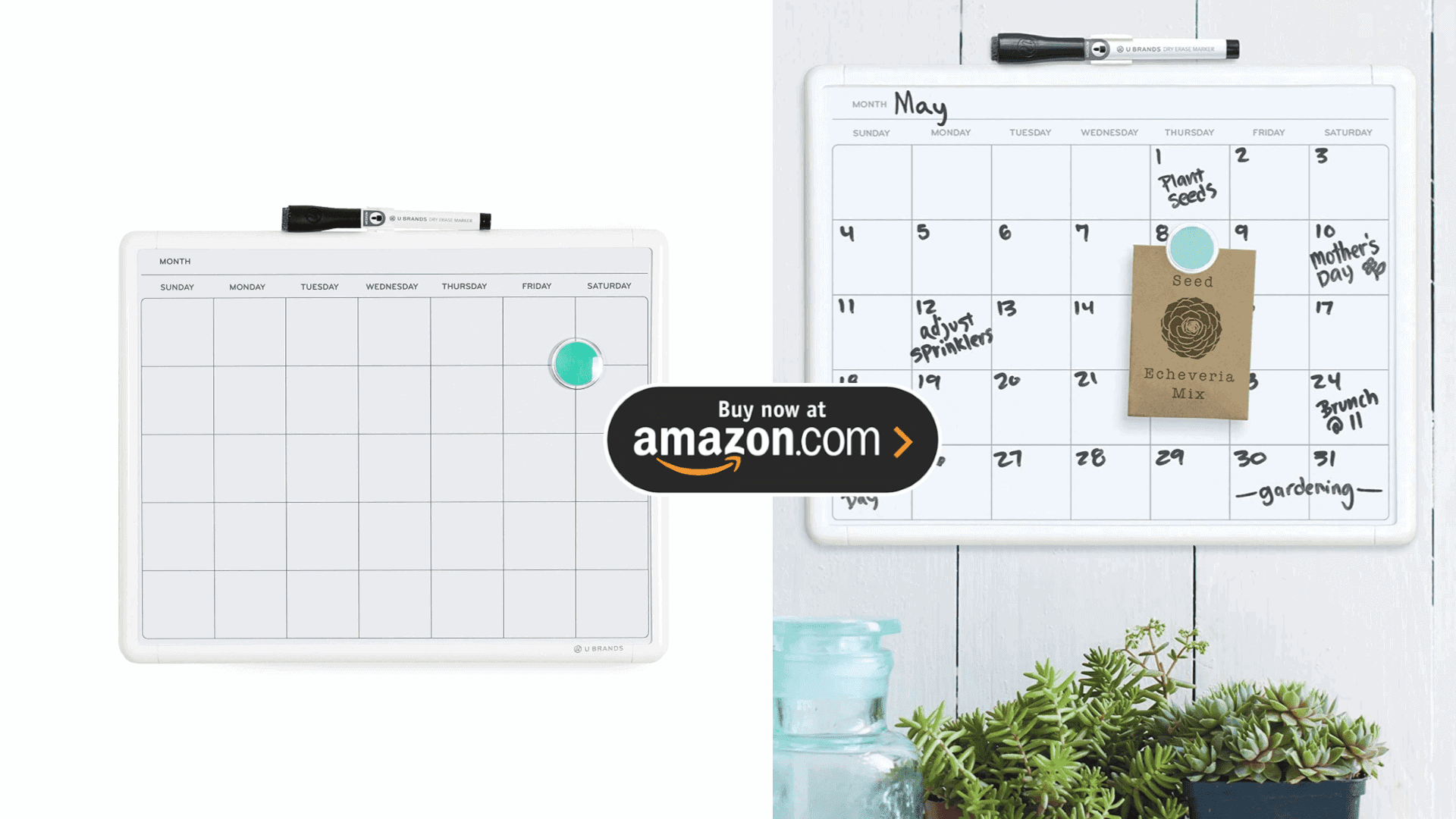 Monthly Calendar
A dry erase board calendar is a cost-efficient way to make sure you're on top of your game. It can help you record important deadlines and events that you need to keep track of in your busy college schedule. 
Fun Lighting
Add a little flair to your room with LED lights. These easy-to-install light strips let you change colors, making it a great way for you to express yourself.
Storage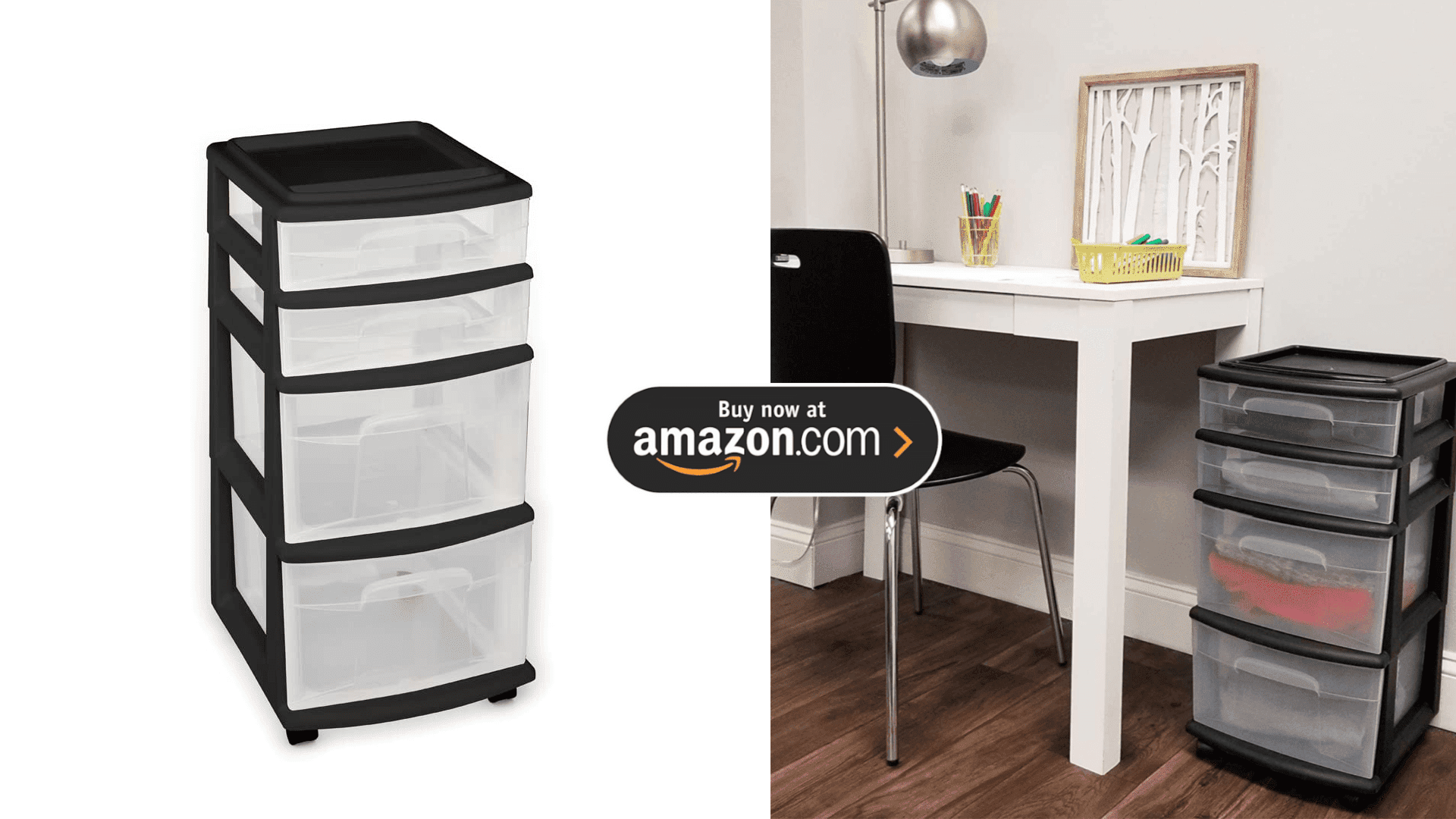 Moveable Storage
Whether its clothes, school supplies, or any other personal items, you'll need something to help you stay organized. This small storage cart can help avoid clutter without getting in the way.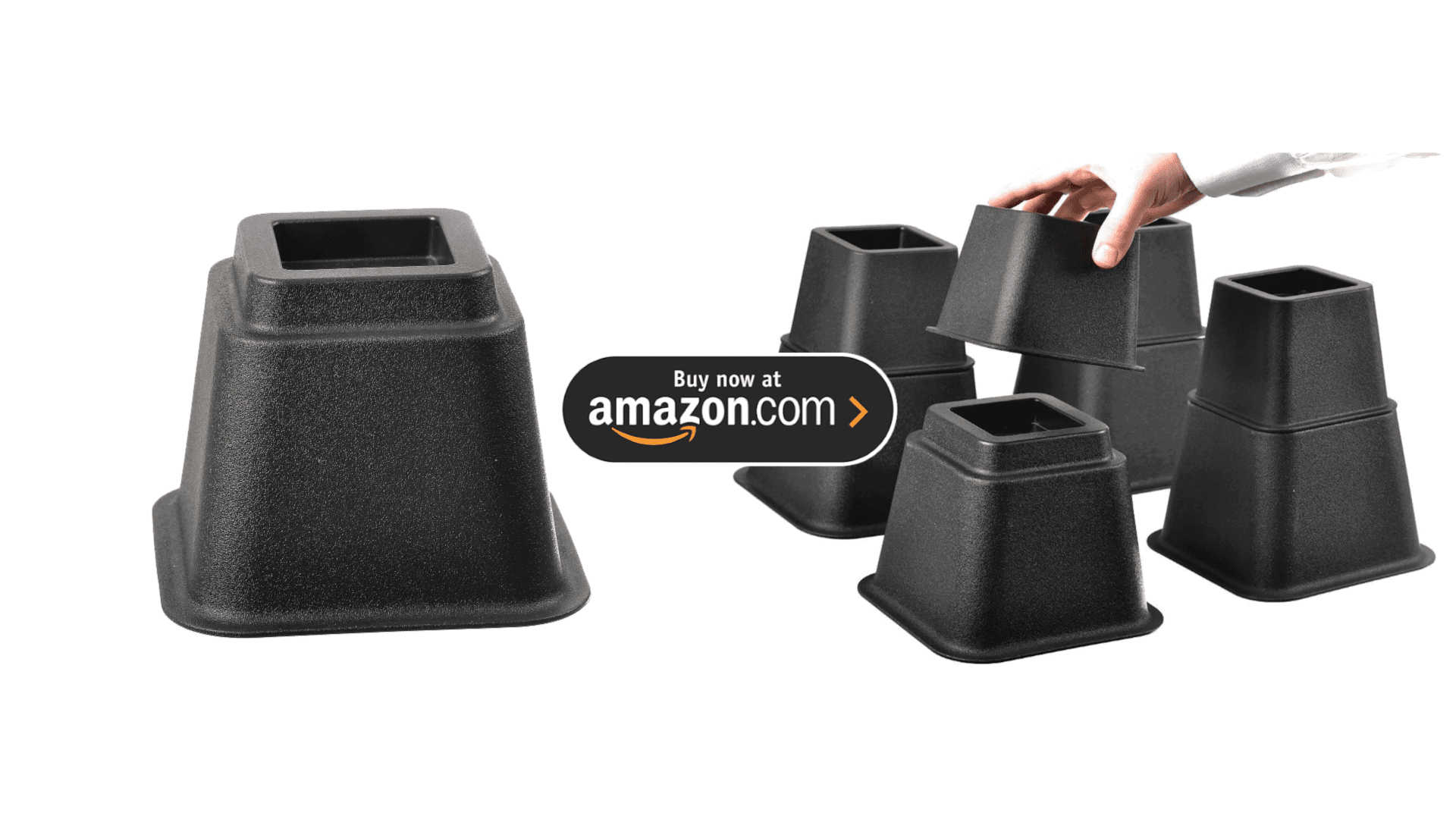 Bed and Furniture Riser
Want more space for under-bed storage or simply prefer having your elevated higher? These bed risers let your raise your bed height by 8,5, or 3 inches.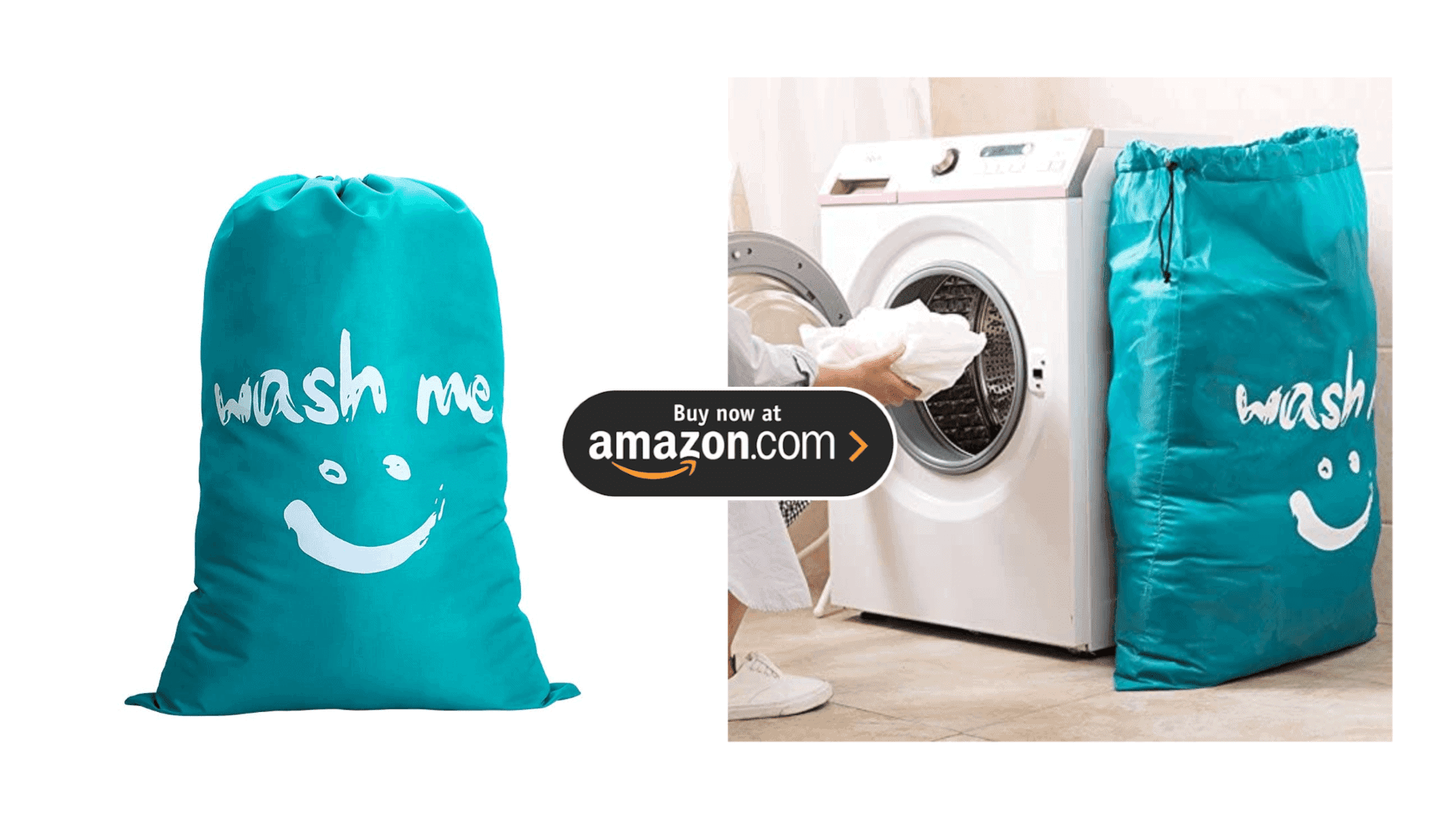 Laundry/Dormitory Travel Bag
When you live in a dorm, you won't have the convenience of having your own washer and dryer like you would at home. Chances are, your dorm building will provide students with a shared laundry room for everyone to use. Having a laundry bag at hand is an easy way to separate your dirty clothes, after all it's a lot easier to tell what needs to be washed with "Wash me" written on the side! It'll also make it easier for you to carry your pile of clothes down the hall.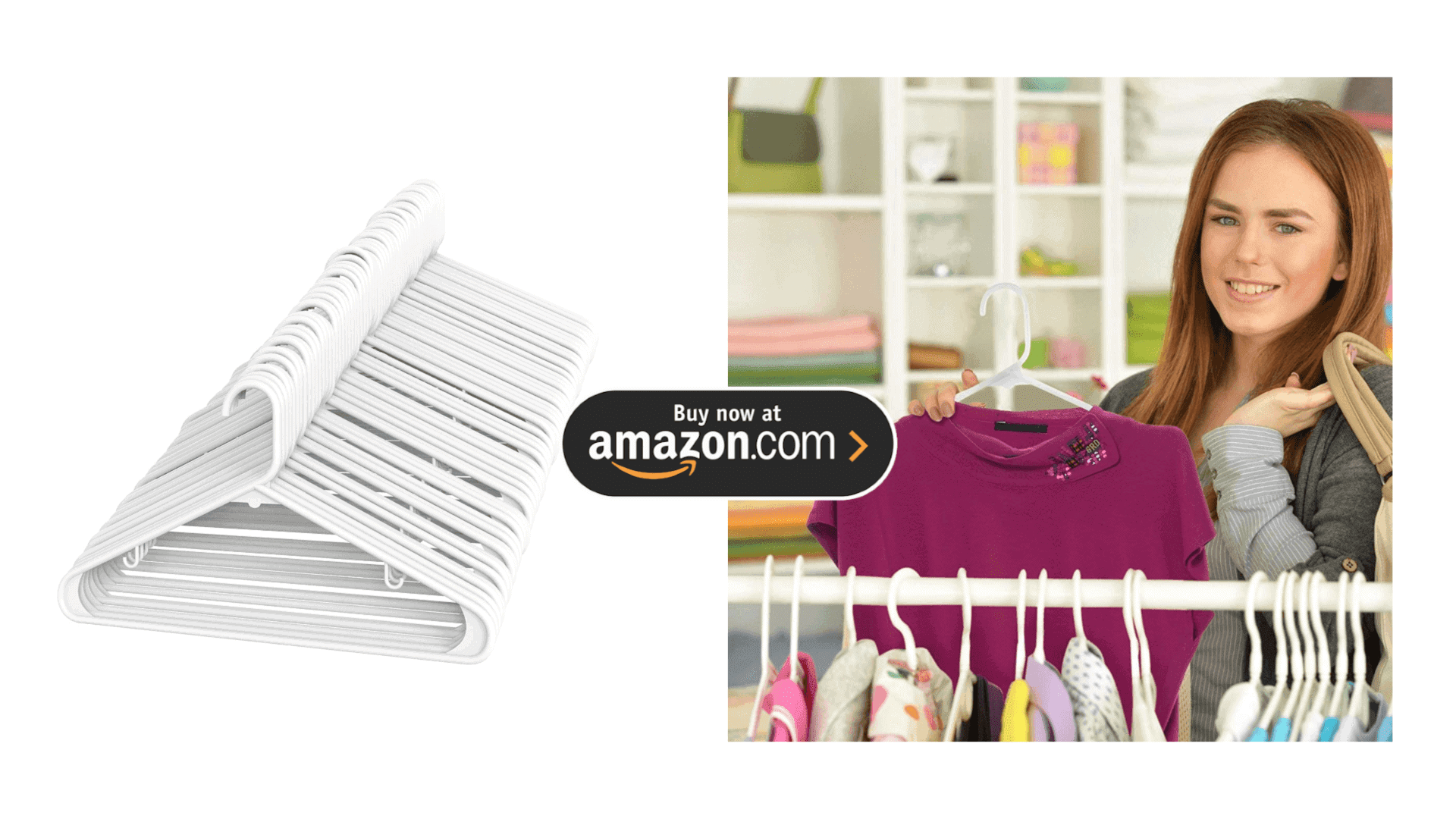 Clothing Hangers
Even if you feel like you don't have too many clothes, you'll be surprised how many times you'll snag a free shirt or buy one from a student organization. Keeping a 60 pack of hangers can prevent you from an unnecessary pile of clothes in the middle of your dorm.
Health & Grooming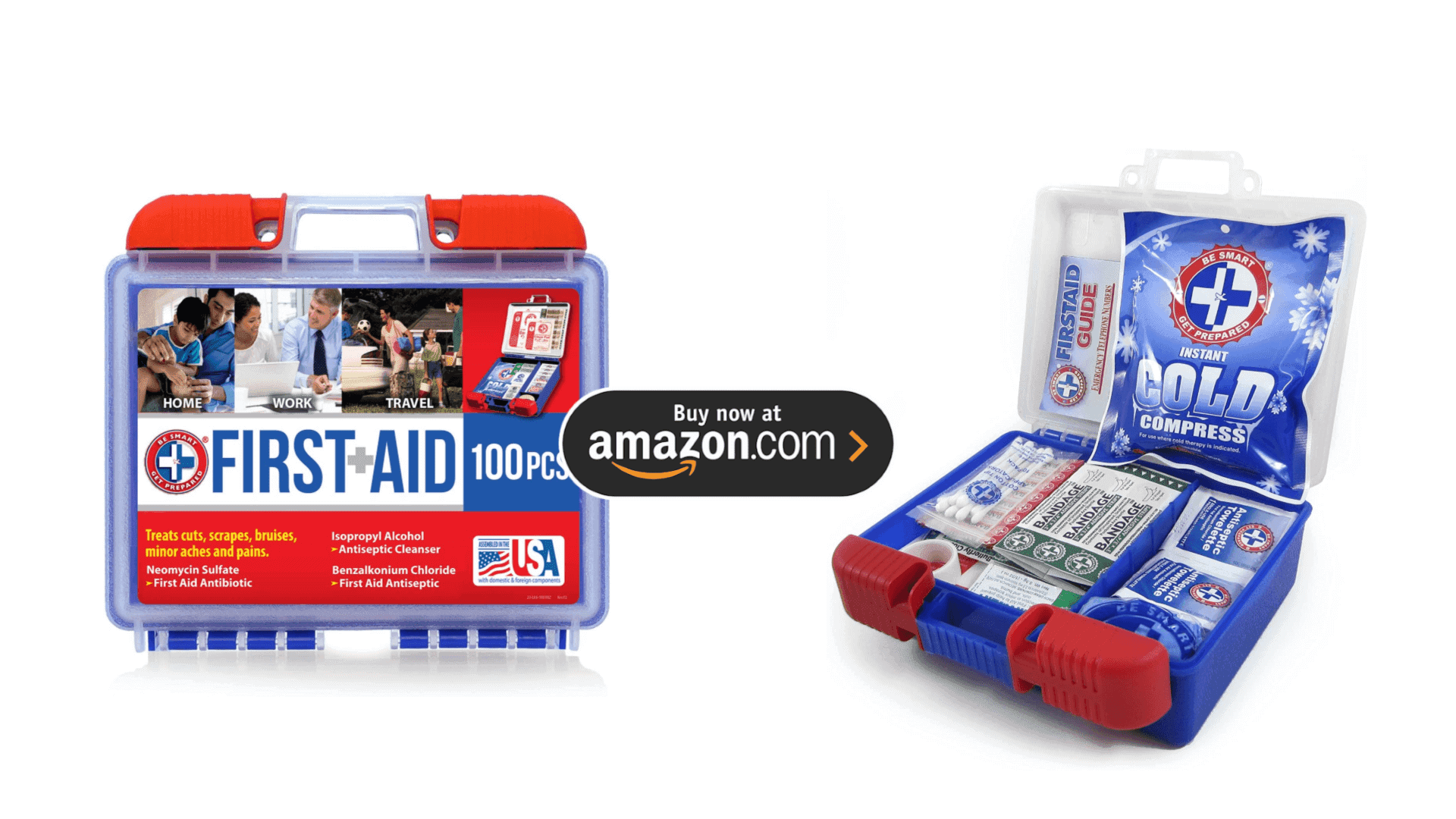 Health Care
Unlike high school, there isn't a nurse's office nearby where you can quickly ask for a band-aid. Be prepared for any situation by carrying around a first-aid kit. This kit has everything you need for your scrapes and bruises, and it's small enough to carry in your backpack!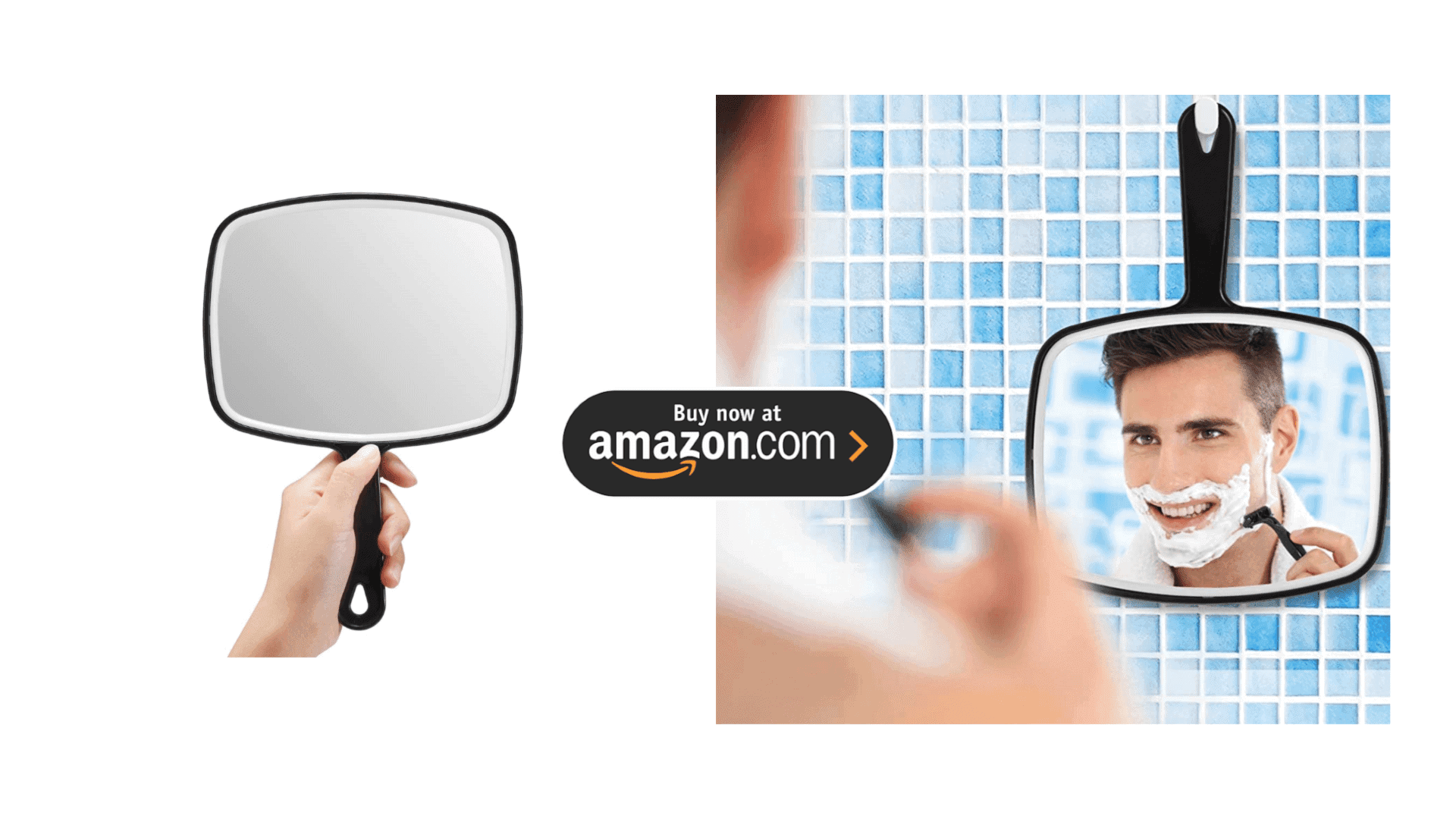 Beauty Tool
Chances are, you're not going to want to always walk down the hallway to do your makeup or check yourself out in the bathroom mirror. Word of advice: get a hand mirror! A hand mirror is convenient because you can carry it with you or keep it in your dorm. Plus it can easily be stored almost anywhere.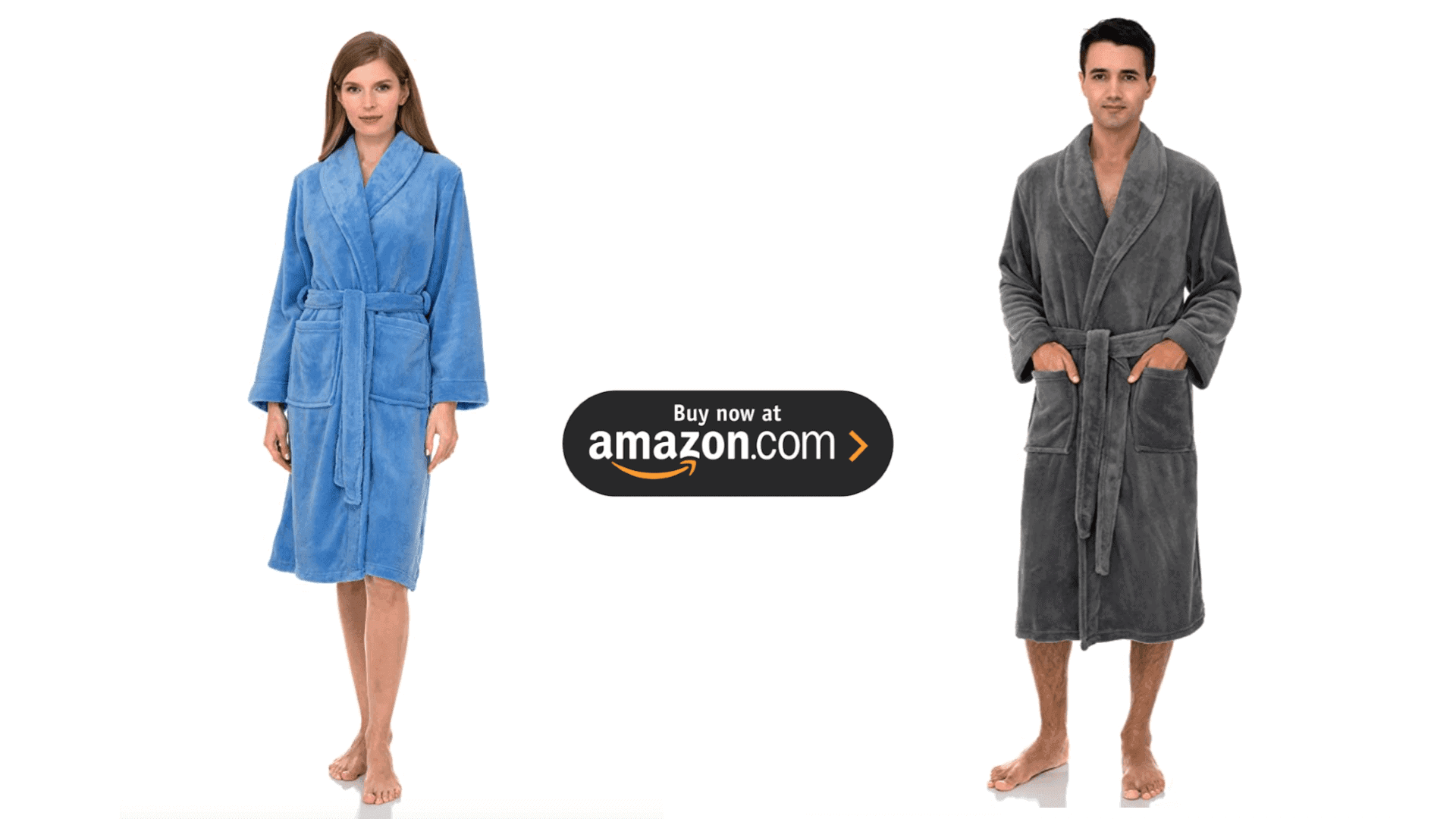 Bathrobe
If you have to use a public shower, you might not feel comfortable walking around in a towel. It's completely understandable— nothing beats having your own bathroom at home. Using a bathroom can be a convenient, comfortable option. Plus you get to look stylish!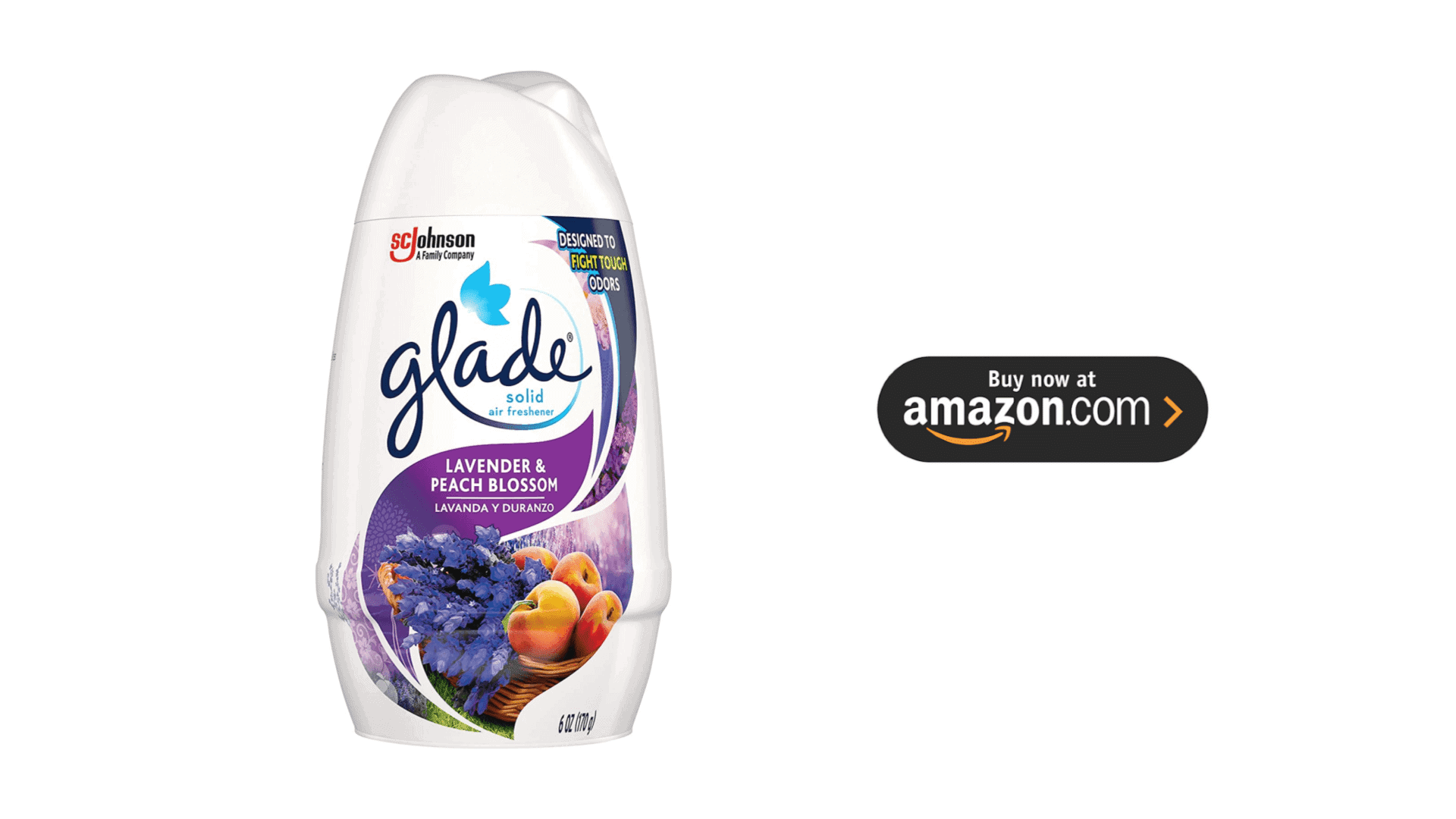 Room Deodorizer
One way to make your dorm feel more like home is with an air freshener. Get rid of the dusty dorm smell with the fresh scent of Lavender & Peach Blossom.
---
---
Electronics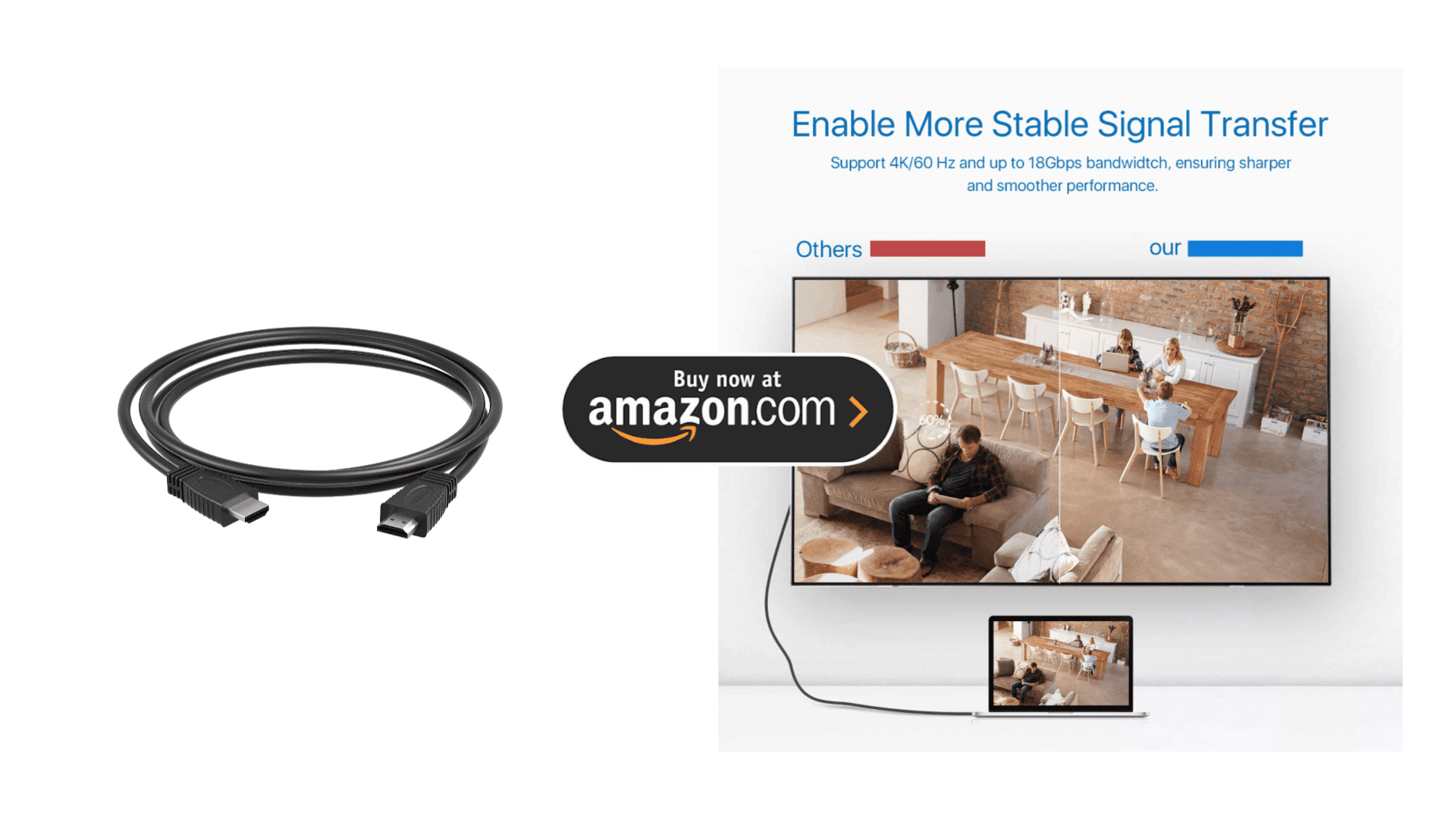 Secure Connection
HDMI cables are the perfect tool for both schoolwork and recreation. Attaching your laptop to a TV or monitor can help you host a more extravagant movie night with your friends or give you an extra screen to use for studying.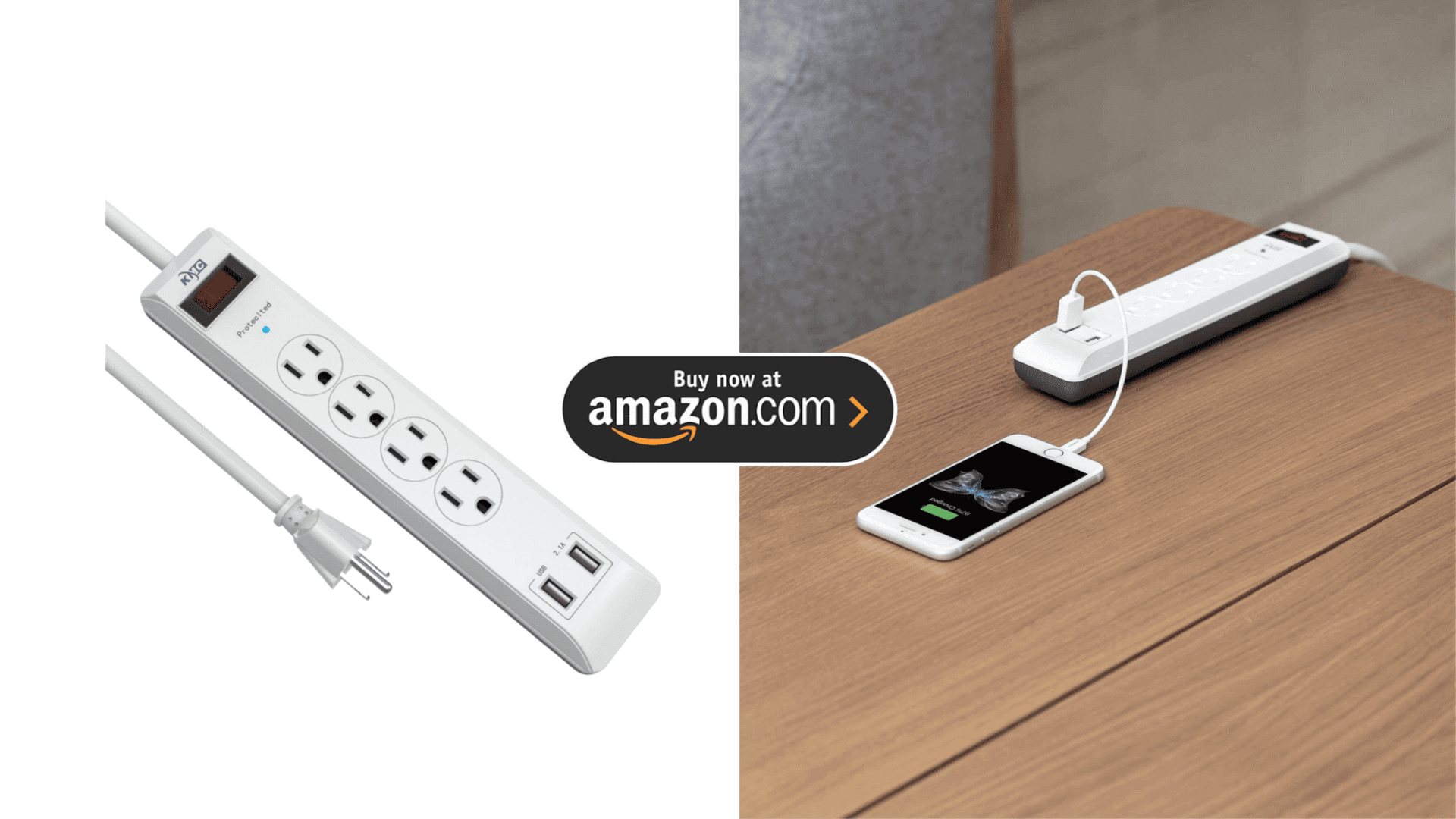 Power Strip
You never know how many outlets are in your room or where they're located until the day you move in. When you have to charge your laptop, phone, and any other devices, it's not as convenient when you have to walk across the room to access them. Bringing a power strip can be a game changer. Not only does it turn a two plug outlet into four, but it also gives you extra help if your charger length is short.
Food & Snacks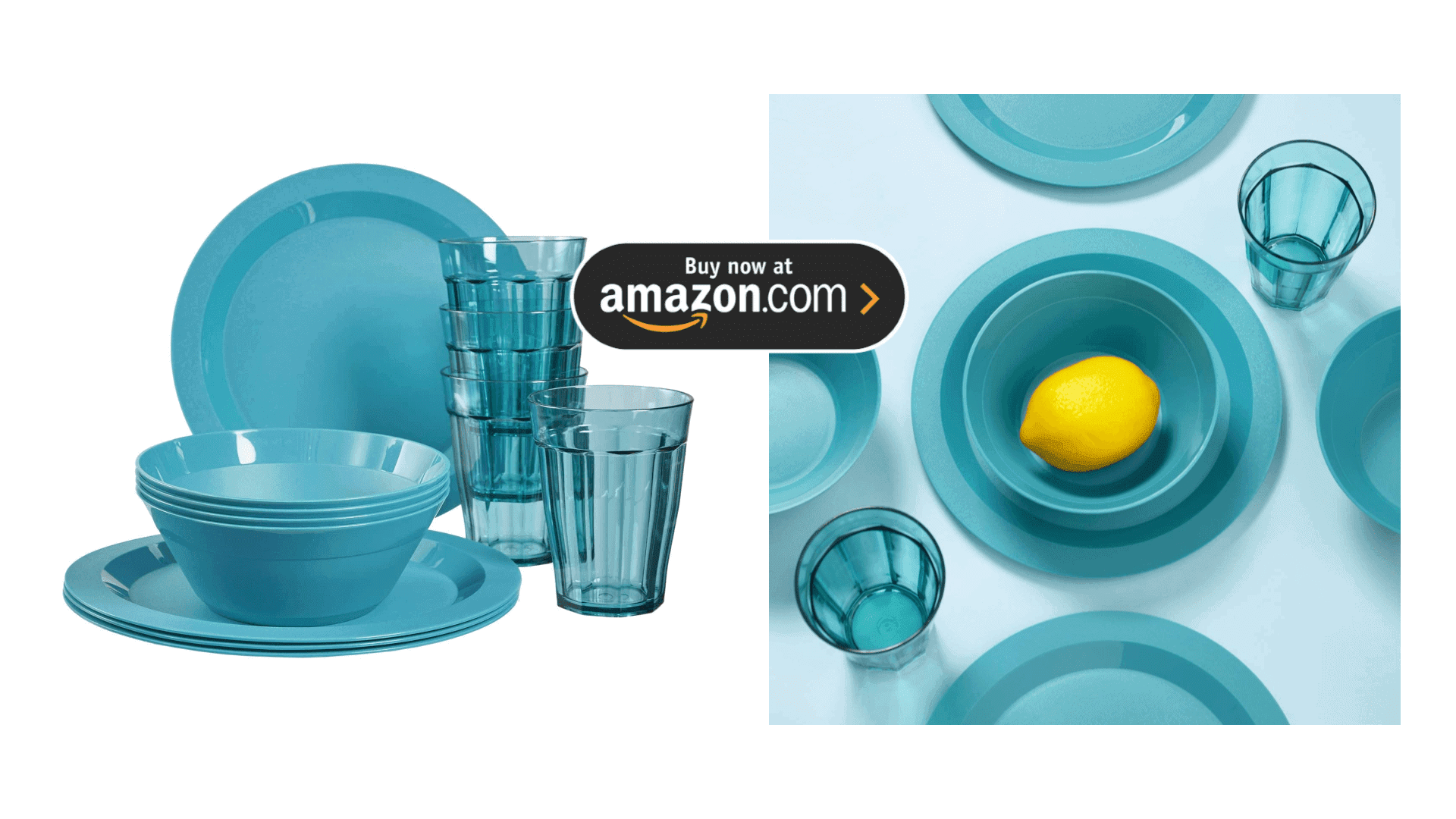 Dish Set
Although you won't have a kitchen available, you may still have times where dinnerware is essential. Whether it's eating cereal for a quick breakfast or sharing pizza with your roommate, you'll find that having some at hand can be very convenient.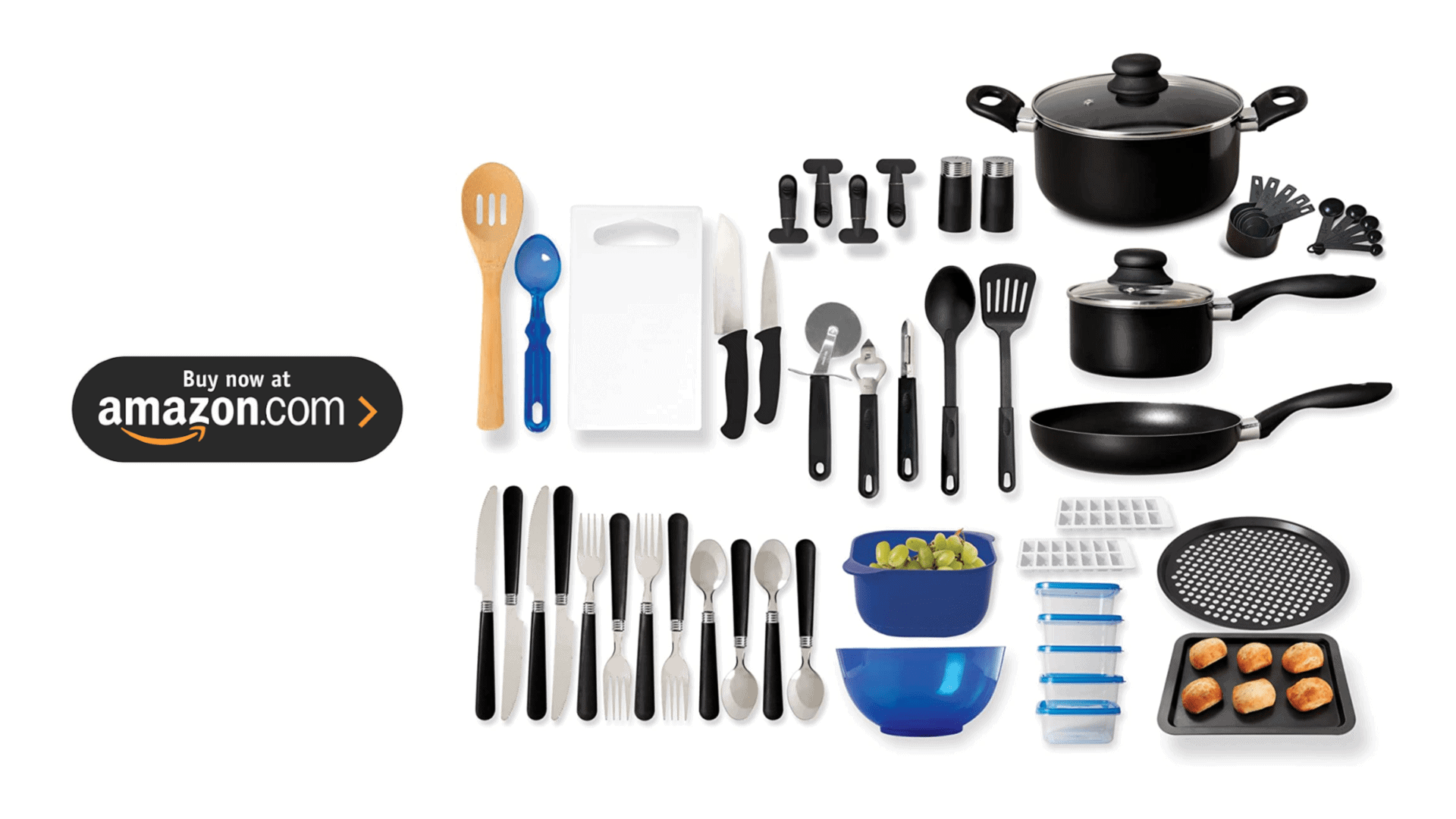 Cookware
The Gibson Total Kitchen Cookware Set may seem unnecessary but when you're invited to a potluck or have a taste for home-cooked meals you'll be wishing you had it. No matter if you're living in a dorm room or apartment there will be times when the cafeteria is closed and you're forced to make your own meals.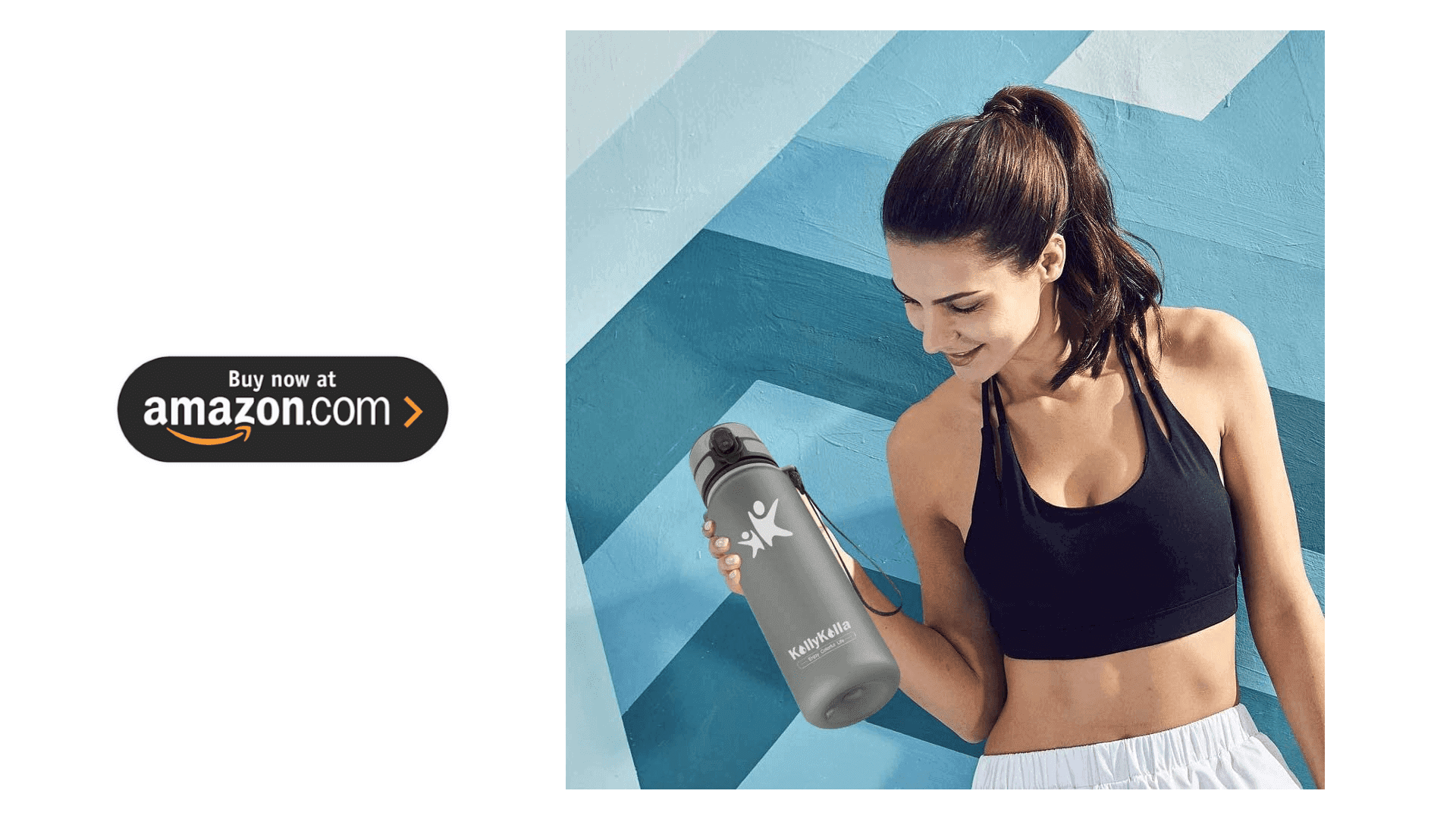 Water Bottle
Reusable water bottles are a great way to save money and help the environment. Chances are, your school will have refilling stations all over campus, making it easy for you to refill your bottles. Carrying one around can also help you drink water throughout the day and stay hydrated.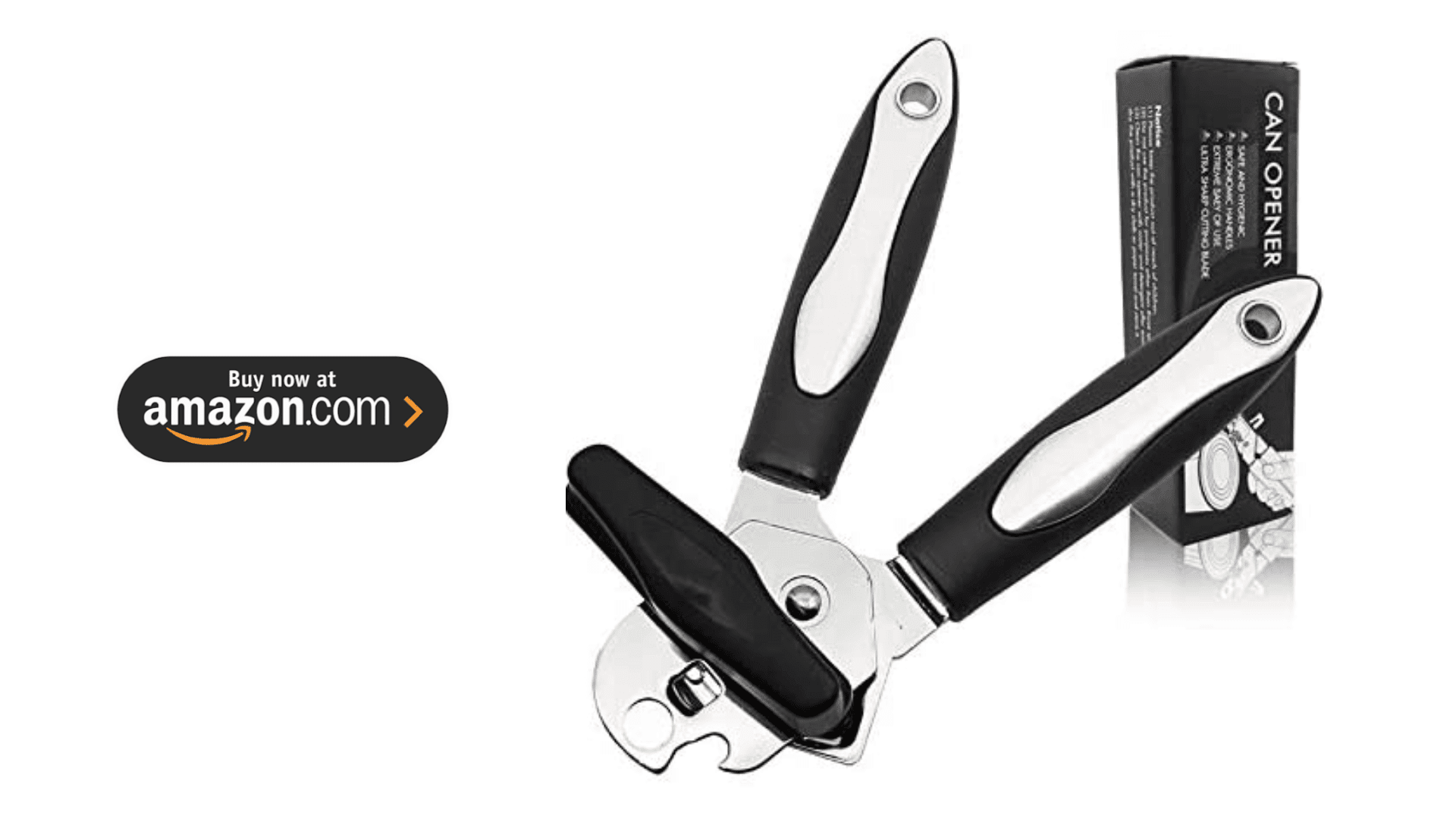 Can Opener
For college students who love a good can of Cambell's Chicken Noodle Soup or need to get into a can of tuna, you'll need a can opener. Any college graduate will tell you this is one item you don't want to forget to pack. This one also has a bottle opener for cracking open beverages. 
Grand Total: $481.65
total above may not reflect Amazon price updates
Bonuses
Here are more great college finds sold on Amazon we thought you should know about! The best part about these bundles is they both ship free!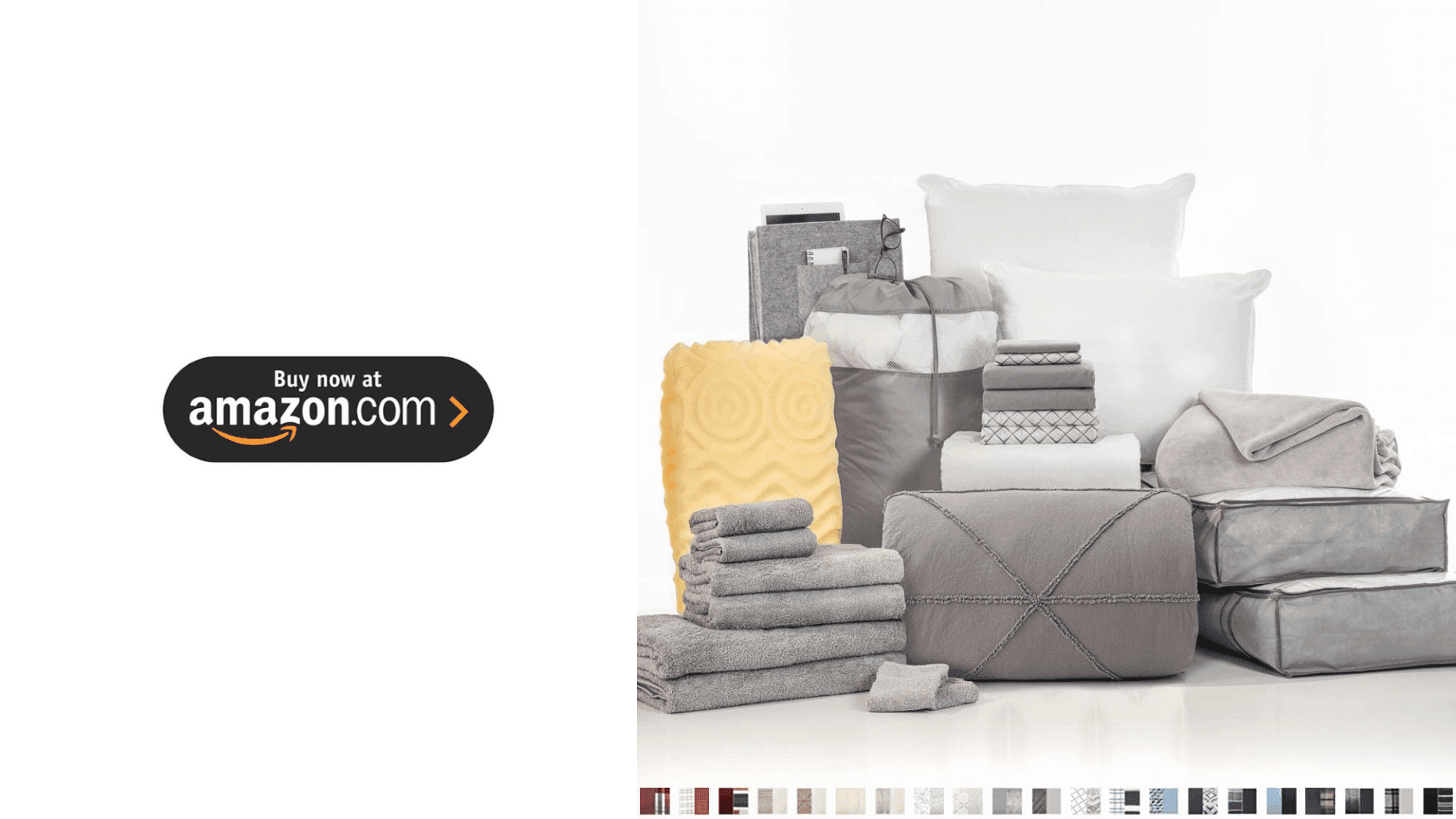 Bundle of College Essentials
This complete campus collection gives you everything you need to sleep well at night. The soft sheets and quality fabric can help your dorm room feel like a "home away from home." Check out the different color options as well. 
The Complete Campus Pak includes 24 pieces:
A stylish Twin XL reversible comforter
Two Twin XL sheet sets
Two extra fluffy machine washable pillows
A mattress topper to tame that college mattress and give you a supportive and restful sleep
A quilted mattress pad
A microplush blanket that will keep you snug and warm night after night
Two matching 100% cotton bath sets, each with an oversized bath sheet, bath towel, hand towel and washcloth
A laundry bag
A bedside storage caddy
Two under-the-bed storage units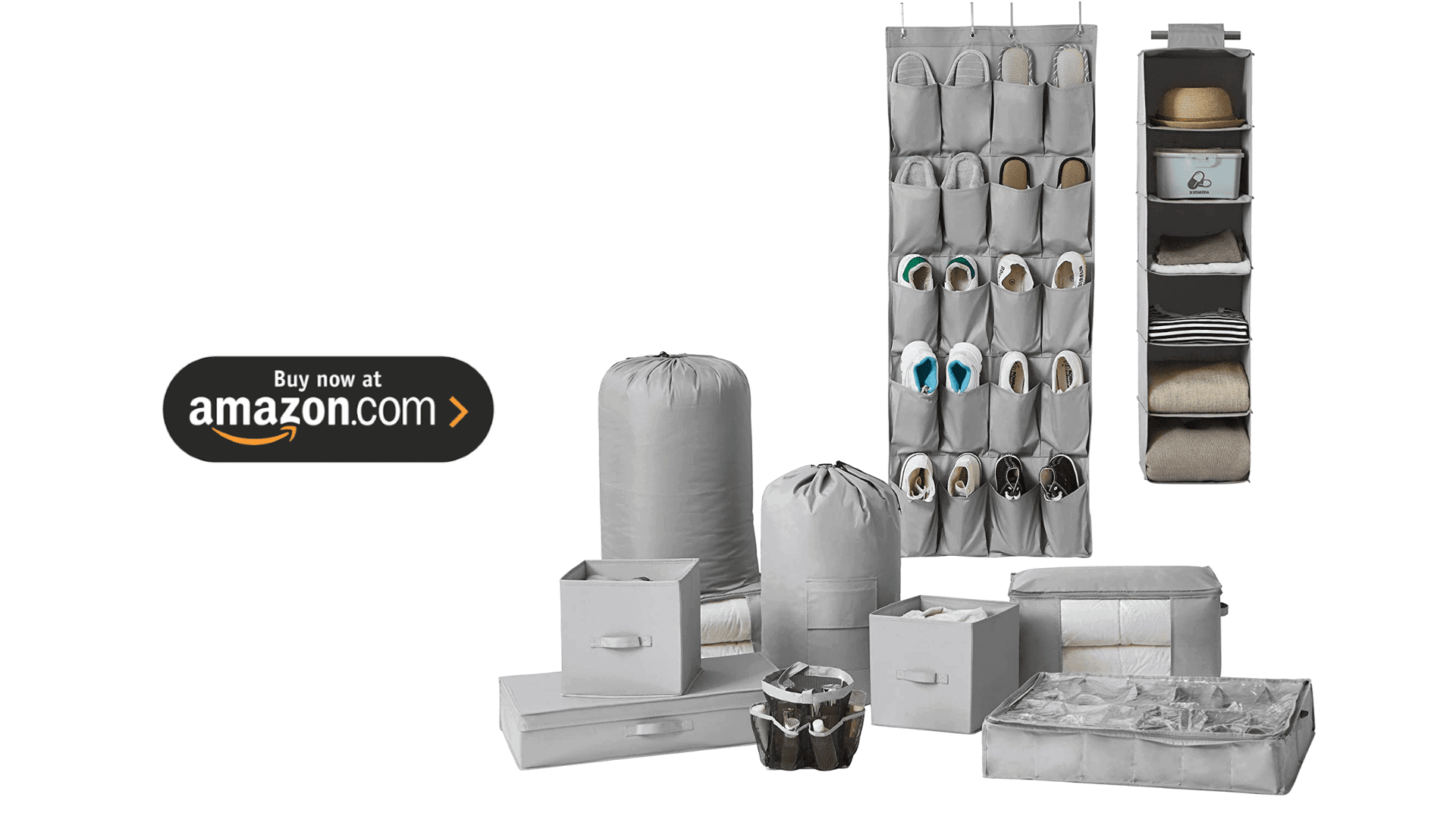 College Storage Essentials Bundle
When your college home is limited to one dorm room, it's important that you make the most of your space. Having a variety of organization and storage items can help you store your belongings conveniently.
Set includes hanging sweater shelves, over-the-door shoe pockets, (2) jumbo storage with clear view, laundry backpack, underbed shoe holder, (2) fold up cubes, super jumbo laundry bag, shower tote, and underbed folding box to keep you organized and provide plenty of dorm room storage!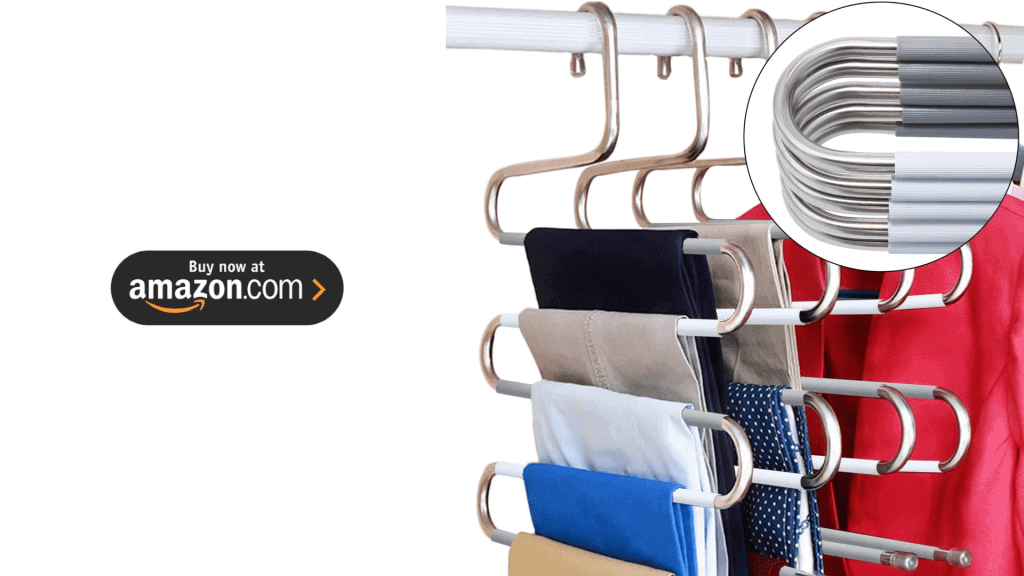 Stainless Steel Clothes Pants Hangers
Maximize your closet space by using these multifunctional s-shaped hangers for your pants, shorts, scarves, belts, or ties. These will help keep you organized and prevent you from cramming one too many hangers in your dorm's closet.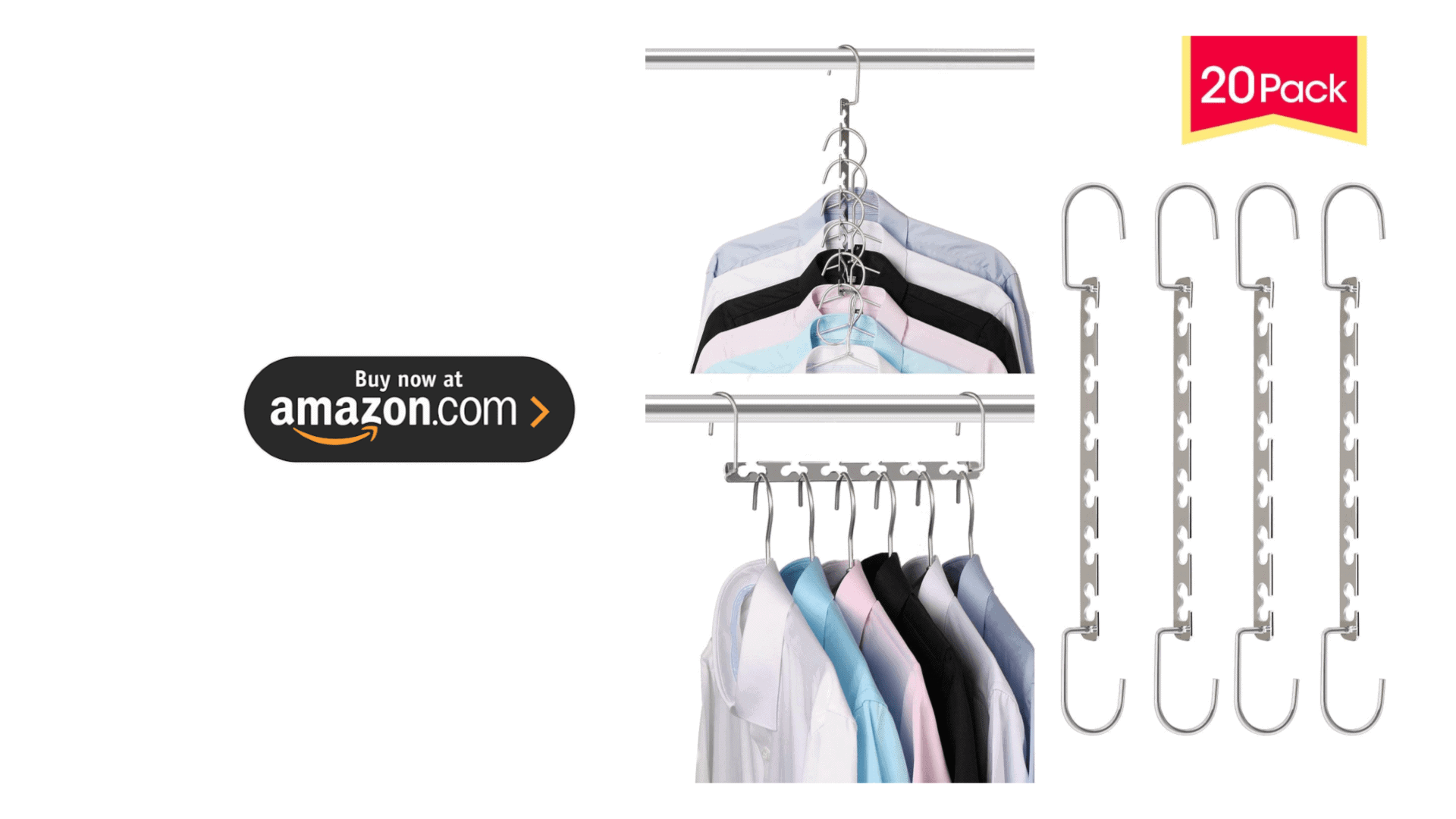 Space Saving Metal Hangers
If you have a little closet in apartment, dorm or other limited space, this Giftol space saving will be your space saver (almost save about 30% space in your closet). Made of high quality metal, this product is much more sturdy than plastic magic hangers, and can hold up 30 lbs clothes. Every hanger with smoothed edge which can protect your clothing from being scratched.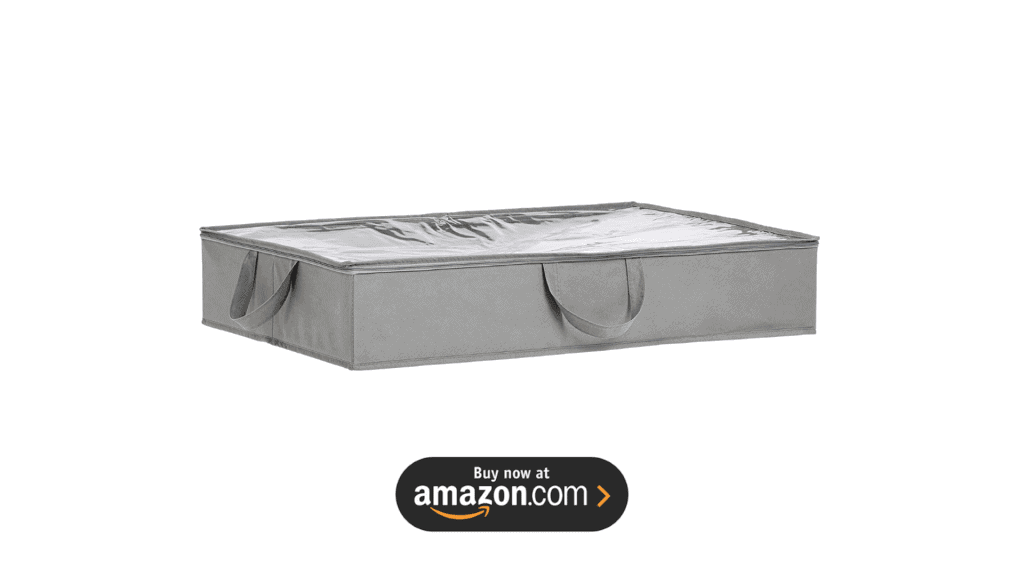 Under Bed Storage Bag
Dorms generally provide little living and storage space, so you'll want to maximize the amount of space you have with storage organizers. An under-the-bed storage bag utilizes otherwise wasted space, and helps free up dressers and closets.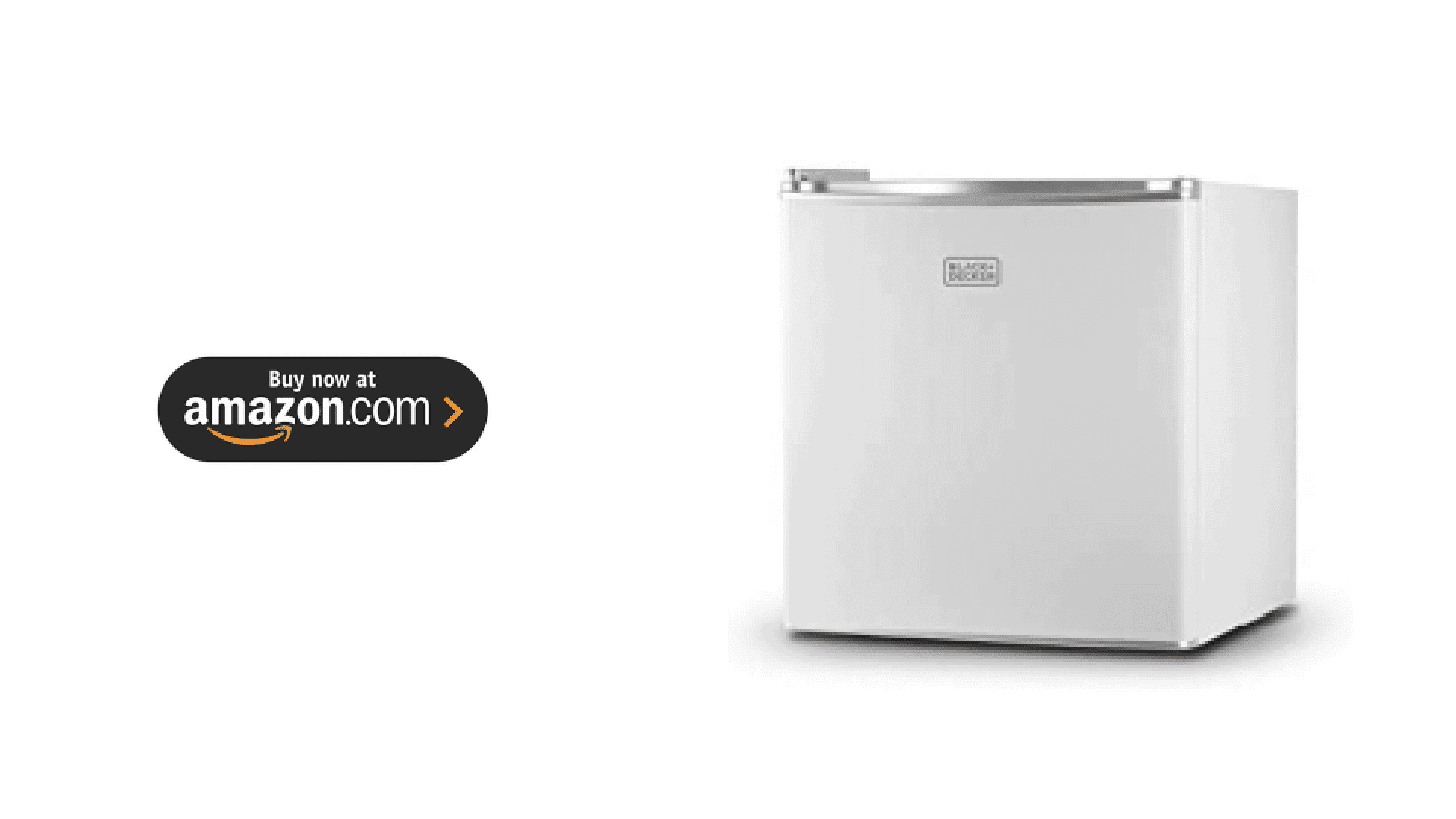 Compact Refrigerator
Keep food and drinks fresh by storing it in a convenient, compact fridge. It's small size makes it easy to fit in a college dorm room, while giving you enough storage space to always have meals at hand.
COVID-19 Essentials
As the coronavirus continues to spread across the nation it's best to follow the guidelines of the CDC, government, and institutions. Here are a few items we'd recommend packing for college to protect yourself from COVID-19.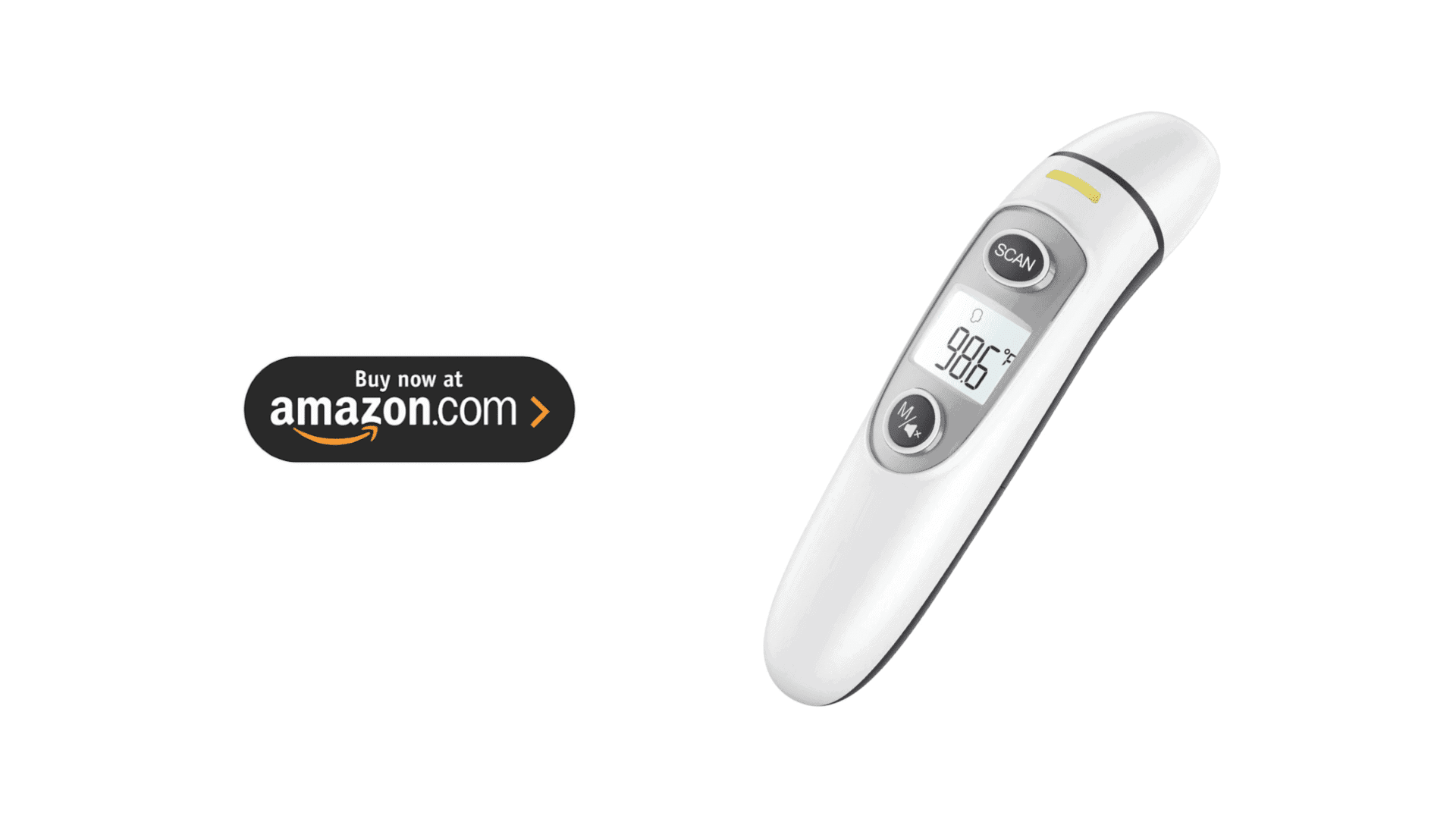 Temperature Taker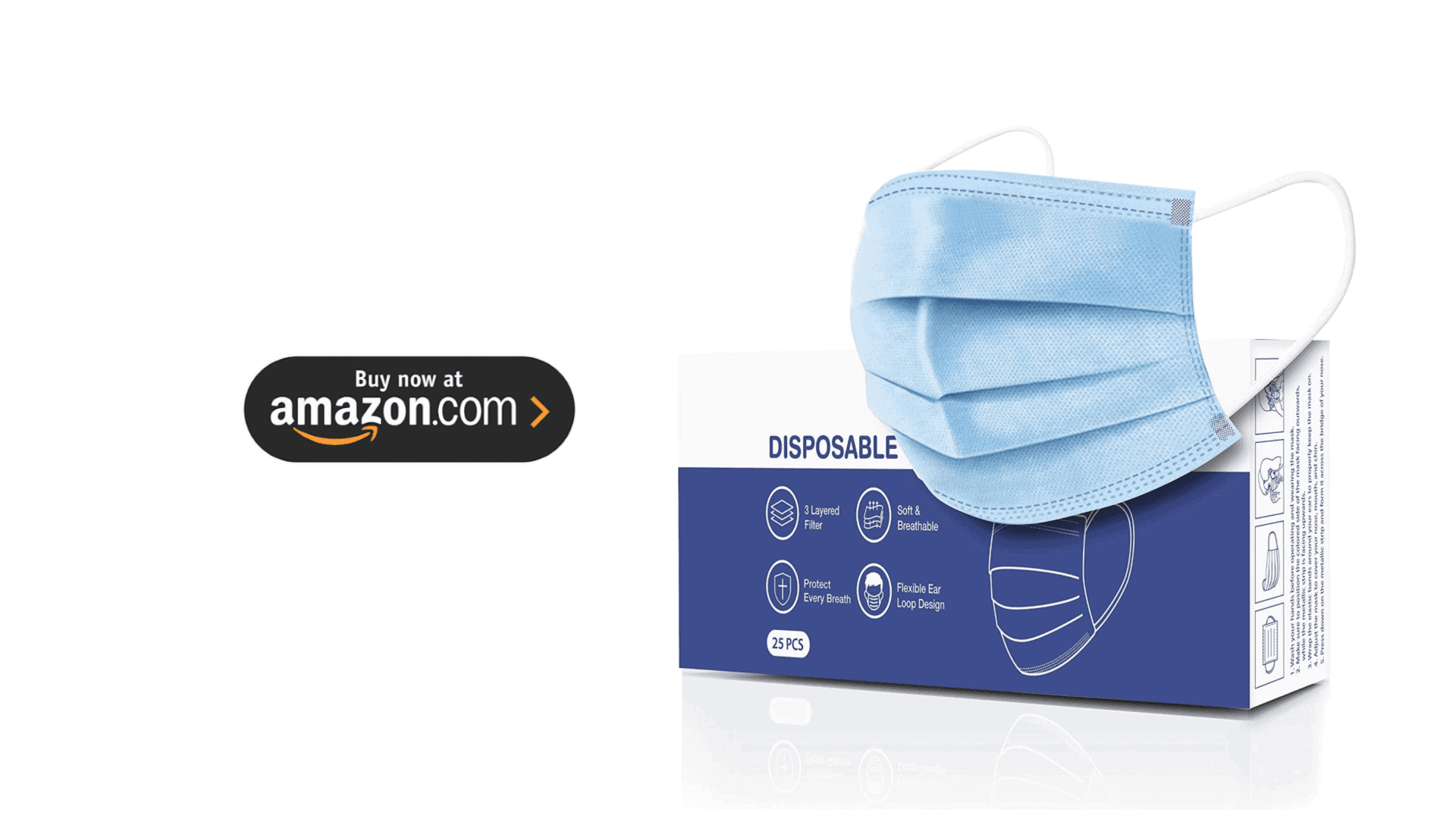 Protective Wear
Disclaimer: This article contains affiliate links to products and services. We may receive commissions for purchases made through these links.