2023 Best Undergraduate Education Schools in Florida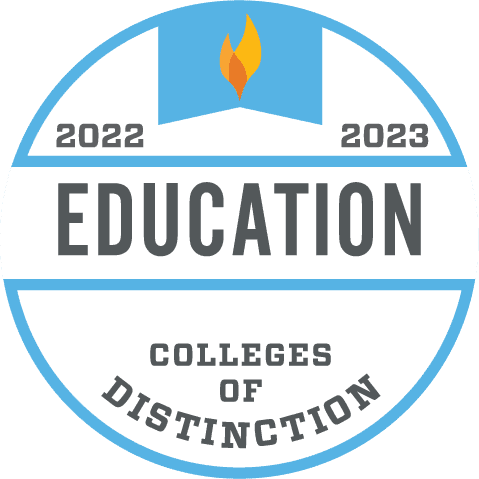 Published: September 1, 2022
By: Colleges of Distinction Staff
Jump to: Florida Agricultural and Mechanical University | Florida Southern College | Lynn University | Rollins College | Southeastern University | University of Florida | University of Miami | University of South Florida | University of West Florida | Frequently Asked Questions
Simply put, our nation's teachers are our future; they shape the leaders, politicians, scientists, authors, and artists of tomorrow. Surely we can all recount a few special teachers that made an impact on our lives, and we have their hard work and dedication to thank for that. That is why Colleges of Distinction is proud to share a cohort of schools that excel in their commitment to nurturing and supporting future educators. Freshly selected for the 2022-2023 year, the Education Colleges of Distinction are sure to equip students with the necessary skills and experience needed to excel. Prospective students can choose from our hand-picked list of colleges and universities that offer the following distinct qualities:
Our California top colleges for education offer students an exciting place to learn and thrive, as proven by the following:
Stability and Excellence: These programs have reputations for quality and success, and students know that their degrees will be respected and desired by future employers. Institutions who have earned the education badge have the highest accreditations and have been awarding teaching degrees for at least ten years.
Multidisciplinary Exposure: One of the most important decisions a future teacher will make is what field of education they will go into. Whether it's childhood, elementary, secondary, or special education, prospective students know there are options to explore at these schools. These well-rounded programs also allow students to earn a specialization to further define and hone their skill set.
Practical Experience: These colleges and universities go beyond the required number of hours of student teaching. They push their students to get practical experience as early and often as possible so they may be prepared and confident when they step into their first classroom.
Non-education Specializations: These programs encourage students to think and learn outside the box. Students can minor or specialize in a different discipline to round out their education and enhance their teaching.
Dedicated Advising and Counseling: The path to a teaching degree can be complex and overwhelming at times. Schools that have earned the Education badge have demonstrated a commitment to supporting students with excellent counselors and advisors.
High-Impact Practices: While all Colleges of Distinction are recognized for their high-impact practices, those with the Education badge ensure that their programs incorporate relevant and focused high-impact practices, including first-year seminars, service-learning among area schools, and collaborative projects.
Industry Connections: Students are able to forge connections for their career through internships, networking events, and alumni programs.
---
Tallahassee, FL ‧ Public ‧ 4-year
Florida Agricultural and Mechanical University (FAMU) is a public, historically Black university located in Tallahassee, Florida. What distinguishes FAMU from other universities is its legacy of providing access to a high-quality, affordable education with programs and services that guide students toward successfully achieving their dreams. FAMU is part of the State University System of Florida and is accredited by the Southern Association of Colleges and Schools Commission on Colleges.
In addition to the main Tallahassee campus, FAMU has several satellite campuses across Florida. These include the College of Law in Orlando and the College of Pharmacy and Pharmaceutical Sciences, Institute of Public Health, which has sites in Crestview, Tampa, Jacksonville, and Miami.
Acceptance rate 33% • Net price $12,903 • SAT Range 1030-1150 • Students submitting SAT scores 86%
Total Undergrad Population 9,184 • Setting City: Midsize • Public 4-year
Graduation rate (6 year) 55% • Retention rate 85% • Student-to-faculty ratio 14:1
---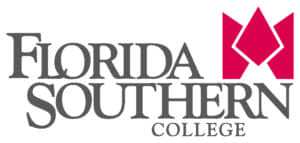 Lakeland, FL ‧ Private ‧ 4-year
Florida Southern is nationally recognized for excellence in experiential education and the opportunity for students to study abroad, participate in professional internships, and graduate in four years. Offering more than 70 undergraduate and graduate degree programs, the College enrolls 3,000 students from 50 states and 50 countries. Florida Southern's 113-acre, lakeside campus is ideally located directly between Tampa and Orlando in Lakeland, Florida—named one of the best places to live and fastest growing metropolitan areas.
Acceptance rate 50% • Net price $27,091 • SAT Range 1110-1280 • Students submitting SAT scores 60%
Total Undergrad Population 3,413 • Setting City: Midsize • Private 4-year
Graduation rate (6 year) 68% • Retention rate 81% • Student-to-faculty ratio 14:1
---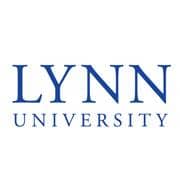 Boca Raton, FL ‧ Private ‧ 4-year
An independent institution, Lynn is known for its innovative learning programs and diverse student body, with students from over 100 countries. Lynn embraces new ideas and technologies that empower its faculty to deliver creatively its nationally praised core curriculum. The Lynn community believes in providing an open and supportive environment in which professors, academic advisors, and mentors are readily available. Lynn University concentrates on the art of teaching, making good students great and great students remarkable.
JANUARY (J)-TERM
The January Term is a unique learning experience in which students can apply academic theories to projects, social initiatives, and internships. The goal of a J-Term is to allow students to more deeply explore their disciplines through real-life application. Students are expected to complete one course each January Term that explores specialized and application-based subjects.
Acceptance rate 79% • Net price $37,524
Total Undergrad Population 3,232 • Setting City: Small • Private 4-year
Graduation rate (6 year) 59% • Retention rate 73% • Student-to-faculty ratio 17:1
---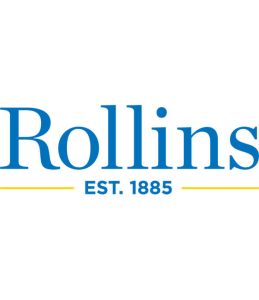 Winter Park, FL ‧ Private ‧ 4-year
Rollins' extraordinary undergraduate and graduate degree programs feature small classes taught by renowned faculty. The academic experience is enhanced by study abroad and internship opportunities as well as ways to participate in student organizations and the local community. Bordering Lake Virginia, Rollins has a lush, 70-acre campus located in Winter Park in the heart of Central Florida.
SUSTAINABILITY
Rollins has been a leader in environmental education and sustainable business practices for more than 20 years. Sustainability-focused academics, initiatives, and student-led programs have become ingrained in nearly every facet of life at Rollins. Rollins' dedication to environmental stewardship and social responsibility has been recognized by The Princeton Review, which named Rollins as one of the most environmentally responsible colleges in the U.S. and Canada.
Acceptance rate 61% • Net price $33,216
Total Undergrad Population 3,104 • Setting Suburb • Private 4-year
Graduation rate (6 year) 81% • Retention rate 87% • Student-to-faculty ratio 12:1
Learn more about Rollins College's education program
---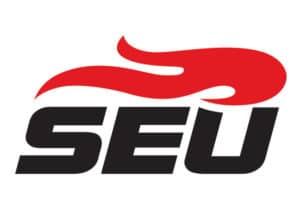 Lakeland, FL ‧ Christian ‧ 4-year
Choosing the right college isn't just about getting an education. It's about finding a place that provides the support for a successful career and a lifetime of service to others.
Southeastern University gives students the foundation they need to succeed in life, not just at work. SEU has more than 80 degree programs to choose from as well as a thriving community that inspires deep, personal, and meaningful relationships.
SCHOOL LOCATION
One of the many things students love about SEU is its Central Florida location in the city of Lakeland. It's a prime place to study and love life, surrounding the community with palm trees and abundant sunshine—even when the rest of the country still has winter weather! Lakeland has just the right balance of hometown connectivity and city-based excitement.
Acceptance rate 43% • Net price $25,987 • SAT Range 960-1170 • Students submitting SAT scores 45%
Total Undergrad Population 9,546 • Setting City: Midsize • Private 4-year
Graduation rate (6 year) 47% • Retention rate 66% • Student-to-faculty ratio 28:1
---

Gainesville, FL ‧ Public ‧ 4-year
Nestled in the vibrant city of Gainesville, Florida, the University of Florida (UF) is a leading public research university with a storied history dating back to 1853. Offering a diverse array of undergraduate and graduate programs in fields such as engineering, business, arts and sciences, education, and law, UF is committed to academic excellence and innovative research that addresses the most pressing challenges of our time.
With a student body of over 56,000 individuals from all corners of the world, UF is a community of trailblazers, changemakers, and leaders who are united by a passion for discovery and a commitment to making a difference in the world. Experience the energy and excitement of UF's campus and discover what makes it one of the top public universities in the country.
Acceptance rate 31% • Net price $10,075 • SAT Range 1290-1460 • Students submitting SAT scores 81%
Total Undergrad Population 34,931 • Setting City: Midsize • Public 4-year
Graduation rate (6 year) 89% • Retention rate 97% • Student-to-faculty ratio 17:1
Learn more about University of Florida's education program
---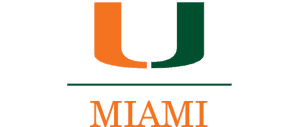 Coral Gables, FL ‧ Private ‧ 4-year
University of Miami is known for its major research initiatives. The University is involved in nearly $330 million in research a year—a vast majority of which is put to good use at the Miller School of Medicine. UM grooms its students to become strong individuals with excellent leadership skills. Students are taught to recognize their duty to both the local community as well as the global society.
THE COLLEGE OF ENGINEERING RESIDENCE
The College of Engineering has an established residence in University Village. Students living in the apartment are involved in a residential research experience in collaboration with the National Science Foundation. The focus of the project is develop habits of sustainability in conjunction with new technology.
Acceptance rate 33% • Net price $31,726 • SAT Range 1250-1420 • Students submitting SAT scores 55%
Total Undergrad Population 17,809 • Setting City: Small • Private 4-year
Graduation rate (6 year) 83% • Retention rate 91% • Student-to-faculty ratio 12:1
---

Tampa, FL ‧ Public ‧ 4-year
Bright, talented students hailing from over 128 countries come to the University of South Florida to experience everything the institution has to offer: student access, innovative research opportunities, and a rigorous, interdisciplinary academic environment. USF graduates enter the workforce as thoughtful, dedicated, innovative citizens ready to change the world.
Founded in 1956, the University of South Florida is a major metropolitan research university located in the heart of Tampa Bay. USF is dedicated to empowering students to maximize their potential for lifelong success.
Acceptance rate 49% • Net price $10,004 • SAT Range 1160-1320 • Students submitting SAT scores 74%
Total Undergrad Population 50,626 • Setting City: Large • Public 4-year
Graduation rate (6 year) 74% • Retention rate 92% • Student-to-faculty ratio 22:1
---
What it's like to attend education schools in Florida and other FAQ:
What are average tuition costs in Florida?
The average undergraduate tuition & fees for colleges in Florida is $4,029 for in-state students at public institutions, $16,062 for out-of-state students at public institutions, and $18,521 for students at private institutions.
Cheapest education degree program in Florida
The University of West Florida has an average net price of $8,452 making it the least expensive education degree program in Florida that made our list.
Easiest education degree program to get into in Florida
Lynn University has an acceptance rate of 79%, making it the least exclusive college with an education program on our list.
Education degree program with lowest student debt in Florida
University of Florida has a median total debt after graduation of $15,580. This is the typical debt for a student who completed their undergraduate degree.
Most popular education degree in Florida
The largest share of education degrees awarded in Florida in 2020 were specialized by the following:
Elementary Education and Teaching
Early Childhood Education and Teaching
Physical Education Teaching and Coaching
Special Education and Teaching – General
California | Texas | New York | Pennsylvania | Illinois | Georgia | Ohio
Best Florida Colleges by Award
2023 Best Engineering Schools in Florida
2023 Best Nursing Schools in Florida
2023 Best Business Schools in Florida