What I Learned Studying Abroad in Dublin, Ireland
From the start of my college search, I knew I wanted to study abroad. When I visited Champlain College and found out that they had a second campus in Dublin, Ireland, I was thrilled. Ireland had been on my bucket list of countries for years, and I was so excited to get the chance to live there for four months.
Because my school has its own campus in Dublin, I was able to study abroad with a lot of my close friends. We were in classes together, went on trips together, and explored the city together during our free time. I also got to make a lot of new friends that I would never have met otherwise. 
I had no idea what to expect from my time abroad. Now that I've been back in the United States for a few months, a few things still stick with me.
Traveling solo is an incredible experience.
One of my goals when studying abroad was to go on a solo trip to a new country. I had a list of potential places, but in the end I chose Copenhagen, Denmark. It felt like a good choice for a first solo trip: safe, but different from any place I'd ever been. I left Dublin for the airport early in the morning, and after a layover in Germany and a train ride into the city, I walked out of the Copenhagen Central Station into the blustering wind with a huge smile on my face—it didn't feel real yet, but I was ready for the adventure.
I spent the weekend wandering around the city by myself. There were a few places I wanted to visit, including the Little Mermaid statue and the Nyhavn Port. Aside from that, I didn't have a plan. I wanted to give myself the space to explore without an agenda, to get a little lost and discover new things. I sat in coffee shops to read, navigated the bus system to the Natural History Museum, and explored local shops and cultural sites.
Most people in Copenhagen speak English, but everything is written in Danish, and they don't use the euro as currency, so I had to do a good amount of guesswork to find my Airbnb and buy meals. I don't think I've ever felt more tired or more proud of myself at the end of each day as I did that weekend, after which I curled up in my cozy apartment with a pizza from the corner shop. Traveling alone helped me gain confidence in myself.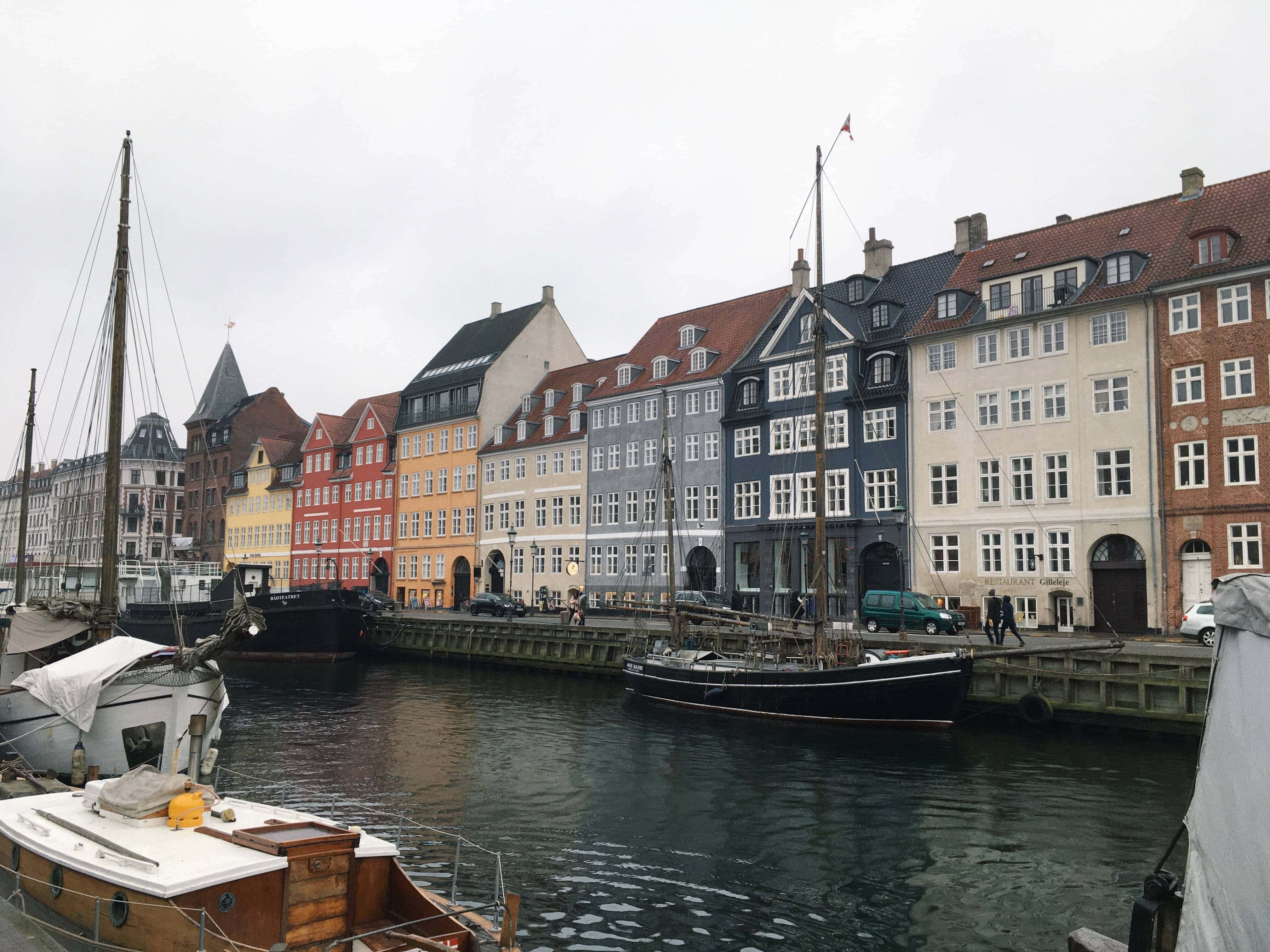 Nyhavn Port, Copenhagen, Denmark
Don't ignore the place where you're staying.
It's tempting to travel everywhere during your time abroad, especially in Europe. There are so many beautiful places to see that it can be hard to pick between them, and even harder to resist, and instead explore all that your host country has to offer. Trust me, it's worth it.
One of my favorite weekends in Ireland was when my friend and I stayed at a bed and breakfast in County Westmeath, right in the middle of the island. After taking two buses and a cab ride from a very helpful driver, we ended up at a small farmhouse surrounded by rolling hills. The couple who ran the b'n'b were incredibly welcoming. They introduced us to their animals, including two dogs, some horses, cows, and over two hundred sheep, and encouraged us to go for a walk through their land. When we got back, they had built us a fire in the fireplace and made us a tray of scones with fresh, hot tea. The next morning, the farmer drove us around the area to show us spots that most people never visit because they're so out of the way.
If you want to truly experience life in your host country, I highly recommend getting off the beaten path. Find the spots that are off the coast, spots that don't make it into the guidebooks. That's where you'll find the most incredible experiences.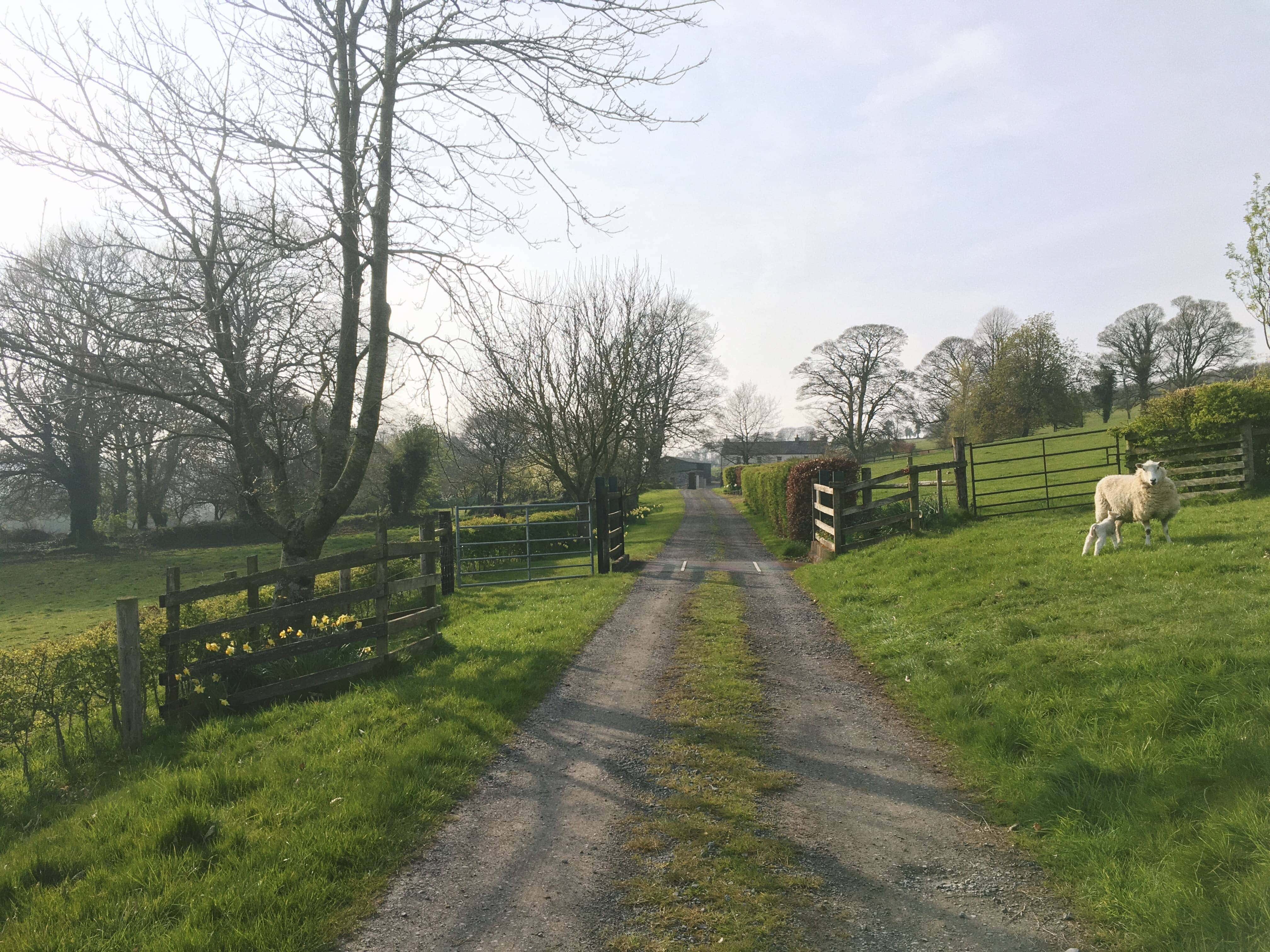 Lough Bishop House, Co. Westmeath, Ireland
Go on the school trips.
Our campus in Dublin quickly became a close-knit group, and I have such fond memories of the trips we took together. Whether they were field trips for a class or weekend trips to a different part of the island, it was so fun to explore Ireland with such a great group of people and our eternally patient professors and program directors. 
We drove up to Northern Ireland one weekend and walked the Carrick-a-Rede Rope Bridge, explored the ruins of a cliffside castle, and climbed the rocks at the Giant's Causeway. I felt like a kid again, running around in the salty air with my friends, standing small in the face of the natural beauty surrounding me. When I returned to Northern Ireland, it was with my Earth Science class to go visit the Marble Arch Caves and the nearby geopark. Even with a smaller group, we had a great time and learned a lot about geology and the preservation of natural sites around Europe.
Our cohort also took a three-day trip to the West of Ireland. We visited more geological sites, ate meals together in local pubs, and attended a sheepdog herding demonstration. At every stop on the trip, we learned about Irish culture, politics, and history, and met interesting and welcoming people. By going on the school trips, I got the benefit of hearing all about Ireland from my professors and visiting places that would have been hard to get to by myself. And it was a lot of fun to explore with all my friends and classmates.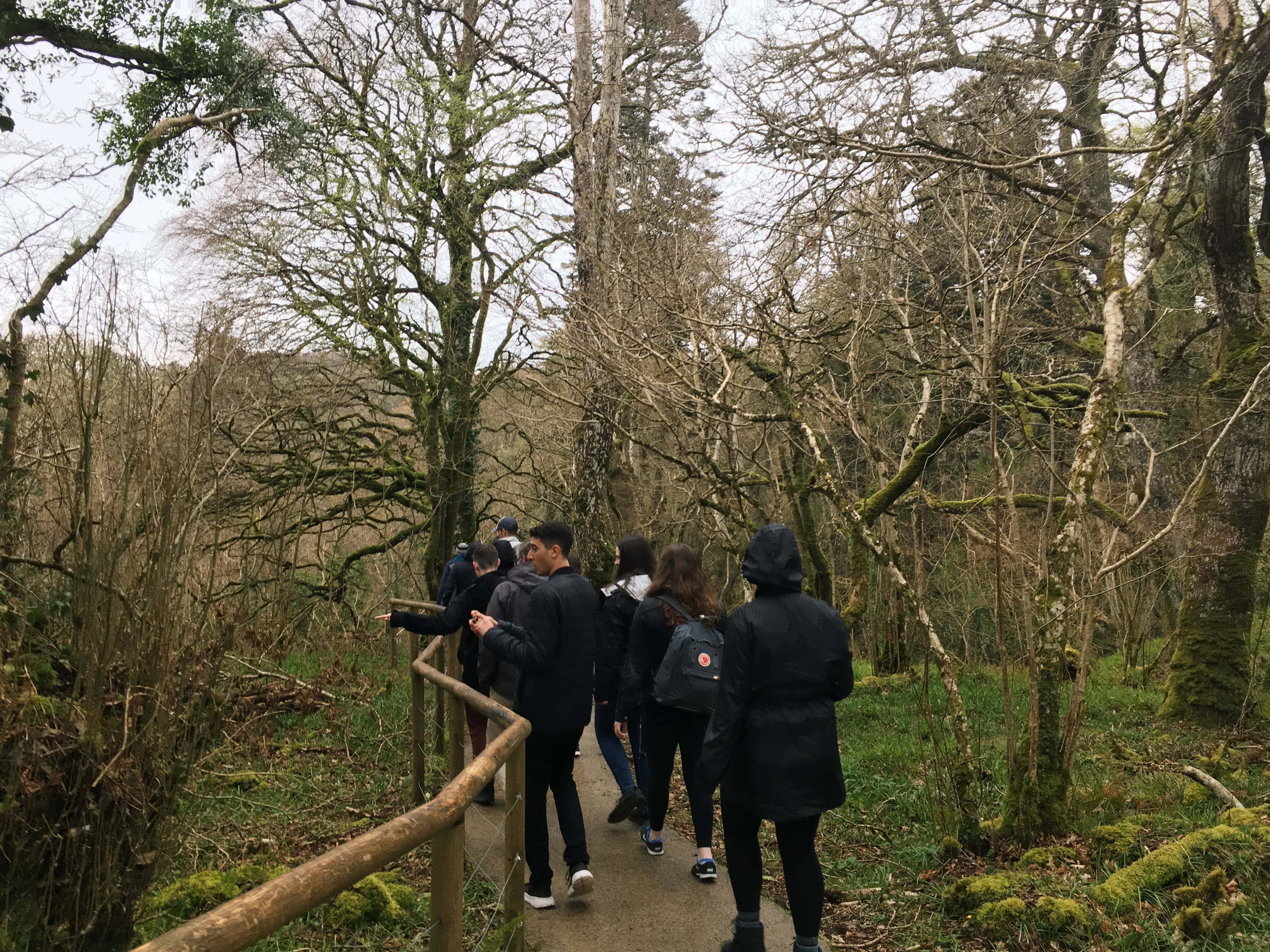 Marble Arch Caves Geopark, Co. Fermanagh, Northern Ireland
If you are thinking of studying abroad, I can only say that you should go for it. You will have experiences that push you out of your comfort zone. You will meet new people, make new friends, and discover places you could never have imagined. 
My greatest piece of advice for students studying abroad would be to do what you want to do. Travel solo, visit places that you want to see, and don't forget about the hidden gems in your host city or country. Studying abroad is an incredible opportunity, so fill your time with experiences that make you happy, confident, and proud of your accomplishments.
If you are interested in getting involved in our Student Ambassador program, contact Erin Pettus at erin@collegesofdistinction.com.
Founded in 1878, Champlain College is a small, not-for-profit, private college situated in the heart of Burlington, Vermont, and overlooking scenic Lake Champlain. In addition to its main campus in Burlington, Champlain College has two international academic centers: one in Montreal, Canada, and one in Dublin, Ireland. Many of the College's residence halls are restored Victorian-era mansions, giving students a unique atmosphere in which to learn and live. Champlain's distinctive, career-focused approach to education also prepares students to become skilled practitioners, effective professionals, and engaged global citizens from their very first semester.