How to Do an Internship After Graduation
Internships offer excellent opportunities to gain additional experience and put theoretical knowledge into practice. Contrary to popular belief, it is possible to do an internship after graduation and gain relevant experience to put on your résumé. In this piece, we highlight the benefits of interning after graduation and the steps to ensure a successful internship.
Benefits of Interning After Graduation
The following are some of the benefits that come with interning after graduation:
Networking opportunities: During your internship, you will collaborate with several professionals who'll train and supervise you. Interacting with these professionals grows your network and, therefore, opens up future opportunities for you. These connections come in handy later when looking for a full-time job.
Buy time: Interning after graduation is ideal if you are unsure of the career path you want to pursue. A year-long internship gives you enough freedom to decide where your interests and skills really lie. You gain valuable industry experience while not fully committing to a specific field.
Build your résumé: A lack of experience limits your chances of landing your dream job. If you have little work experience, interning after graduation is an effective way to enrich your résumé with job-specific skills and professional achievements.
Opportunities to try new places: Getting an internship in a new city can be an excellent opportunity to try a new place without committing to a permanent move. If you determine that a location is not ideal for you at the end of the internship, you will know the places to avoid when applying for jobs.
Opportunities to earn an income: Most internships alternate payment for college credit they offer, but since you will have graduated, they will have to pay you. If you work extra hours whenever possible, you may even start paying off those student loans.
How to Get an Internship After Graduation
Several organizations and companies create internship programs uniquely designed for people who have graduated from college. These organizations use internships as a stop-gap measure when faced with labor shortages. Graduate internships are also a cost-effective way for organizations to attract talent to their workforces. The following are some crucial tips to get an internship after graduation:
Leverage Internship Search Engines
You can use search engines and job recruitment sites to find internship opportunities that align with your goals. While on these sites, select the graduate internship option and filter the search based on your preferences. You can streamline your results by adding location, professions, and other specifics.
Use Social Media and Websites
Social media is also an ideal place to find graduate internships. Today, most companies put up information about internships and recruitment on their social media handles and websites. Routinely check the relevant social media pages and websites of your most preferred companies to get first dibs whenever they're looking for an intern..
Review Job Boards
Job boards are also a fertile ground for finding graduate internship opportunities. You should regularly check job boards such as Glassdoor or Indeed to find the right internship opportunities for you. Your school may also have a job board, like Handshake, for current students and alumni to use. Filter your results by fielding specific information such as educational qualification, location, experience, etc.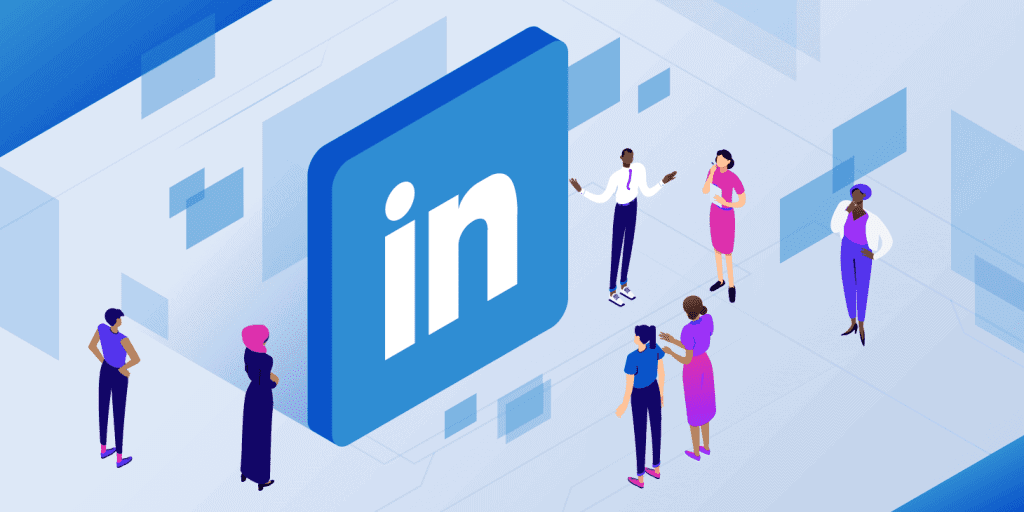 Visit Career Fairs
Career fairs offer great opportunities for finding graduate internships. Visiting career fairs in your locality regularly lets you interact directly with employers. Since most career fairs invite career professionals, you can also speak with counselors for advice.
The Steps to Getting an Internship After College
The following are some of the steps to consider when applying for an internship after graduating:
Determine What You Need
Take time to reflect on what you want from an internship. When you reflect on what you need as a candidate and what you want to learn from the training, you gain clarity as to the type of internship that is ideal for you. Prioritize the fields you want to explore and the skills you need to gain before choosing where to apply.
Research Internship Opportunities
The next step is to research the available internship opportunities based on your goals. Consider the companies that interest you and check their social media or websites for opportunities. You can also use job boards, local networks, and other techniques to find the ideal opportunity for you.
Evaluate Your Résumé
Prepare your résumé to be tailored to each internship you are applying for. Consider what the company is looking for in a candidate, including the specific qualifications and skills. Evaluate how you fulfill these requirements and highlight them in your résumé. When reviewing internship responsibilities, pay more attention to the keywords describing each role. If the company is looking for a good communicator or multitasker, for instance, be sure to mention those keywords when describing your skills.
Email Companies About Internship Opportunities
Once you are armed with a résumé, reach out directly to the specific companies at which you want to intern. Visit the companies' websites to get the right person to contact, such as the hiring manager. Emailing them directly will give you the chance to establish a connection before you even begin the process of applying.
Apply to Several Internships
Apply to as many internship opportunities as possible to increase your chance of acceptance. Sending many applications over time also helps circulate your résumé at various companies.
How to Tailor Your Résumé and Cover Letter to an Internship
A strong and relevant résumé can increase your chances of getting accepted. The following tips can help you tailor your résumé and cover letter to each internship opportunity:
Be descriptive: Get detailed when showcasing your biggest professional and academic accomplishments. When listing skills and responsibilities, describe the impact those skills had as a student and/or at your previous job.
Keep it relevant: Determine what each company seeks in an intern as well as the specific skills they want based on the job description. Connect those parameters to your own skills and experience.
Adopt an easy-to-read format: Studies reveal that hiring managers spend only six seconds reviewing a résumé. Keep your résumé concise, and use a format that is easy to skim. You can divide sections clearly using a simple font.
Make your cover letter unique: Make each cover letter as unique as possible. Personalize the cover letter and explain how your experience makes you the perfect fit for the specific internship and company to which you're applying.
Get Professional Help at Colleges of Distinction
An internship offers a valuable learning experience and opportunities to grow professionally. Applying for an internship after graduation gives you opportunities to gain valuable industry experience without fully committing to a specific field. For more advice on how to manage money, curate a résumé, and thrive after college, visit the Colleges of Distinction blog for students, parents, and alumni.