2023 Top Colleges in North Carolina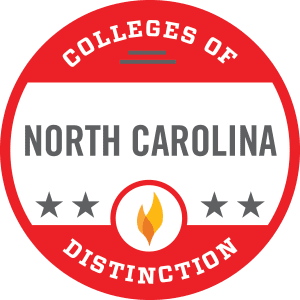 Published: September 1, 2022
By: Colleges of Distinction Staff
Jump to: Appalachian State University | Barton College | Belmont Abbey College | Catawba College | Davidson College | Elon University | Gardner-Webb University | High Point University | Lees-McRae College | Meredith College | North Carolina A&T State University | University of Mount Olive | University of North Carolina at Asheville | University of North Carolina at Chapel Hill | Wake Forest University | William Peace University | Frequently Asked Questions
Colleges of Distinction has hand-picked a selection of top schools that are well equipped to provide a personalized education catered to students' interests. Through a rigorous vetting and interview process for the 2022-2023 academic year, we have refreshed and reaffirmed that these institutions strive for excellence in line with the four overarching distinctions—Student Engagement, Teaching, Community, and Outcomes.
These schools vary in size, cost, location, academic offerings, and more, but they are all distinguished by their commitment to the undergraduate experience. The diversity of the college list is intentional, giving students and parents a variety of public and private universities to consider. No matter what, they all exhibit the foundational qualities of a fulfilling undergraduate education.
---

Boone, NC ‧ Public ‧ 4-year
Appalachian State University's picturesque location and lively academic environment make it the perfect place to learn and grow. The University combines the intimacy of a smaller school with the research opportunities of a larger institution to provide students with the ultimate learning experience.
STUDENT RESEARCH
Undergraduate research allows students to create original bodies of work within their field of study, whether that is through a thesis or an experiment. Research demonstrates to employers that a student has gained hands on experience working with industry-related topics. It also shows that a student has extended knowledge of a topic within their area of study. The Office of Student Research, established in 2005, opens up possibilities for students to engage in original inquiry and work. Appalachian State supports faculty-mentored research among students.
Acceptance rate 80% • Net price $10,687 • SAT Range 1070-1240 • Students submitting SAT scores 39%
Total Undergrad Population 20,023 • Setting Town • Public 4-year
Graduation rate (6 year) 73% • Retention rate 86% • Student-to-faculty ratio 16:1
---

Wilson, NC ‧ Private ‧ 4-year
Founded in 1902, Barton College is a four-year, private, liberal arts college located in Wilson, NC. The Barton Experience focuses on academic excellence within a wide range of professional and liberal arts programs leading to baccalaureate and graduate degrees.
Barton celebrates innovation and bold thinking among faculty and staff as the College nurtures bold leadership development among students. Barton offers purposeful internships, practicums, and research/presentation in academic disciplines; engaging co-curricular cohorts; meaningful international travel and study; opportunities to give back through community service; an impressive array of cultural events; and diverse athletic competition among 24 collegiate teams.
Acceptance rate 42% • Net price $24,111 • SAT Range 930-1120 • Students submitting SAT scores 60%
Total Undergrad Population 1,177 • Setting Town • Private 4-year
Graduation rate (6 year) 52% • Retention rate 70% • Student-to-faculty ratio 13:1
---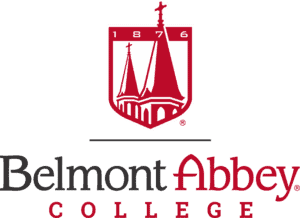 Belmont, NC ‧ Catholic ‧ 4-year
Founded in 1876 by Benedictine monks, Belmont Abbey continues to celebrate the 1,500-year-old Benedictine monastic tradition of prayer and learning. Though founded on the Catholic, Benedictine tradition, the college welcomes a diverse body of students regardless of religious affiliation. Belmont Abbey's education goes beyond the classroom as it exposes the mind, body, and spirit to the value of the higher things.
THE CORE OF AN ABBEY EDUCATION
The Belmont Abbey Core is an essential part of the curriculum that prepares students to be well-rounded citizens through an exploration of Western history and culture, the humanities, the Catholic tradition, and more. The foundations of the institution's culture are rooted in the works of Western history's great minds, introducing James Joyce, St. Thomas Aquinas, Homer, Shakespeare, and others to understand how historic texts have shaped our modern world.
The Core inspires a true appreciation for the fine arts, builds effective written and verbal communication skills, and blossoms a greater understanding of the natural world. Major-specific coursework may help one become a leader in their chosen field, but the Belmont Abbey Core further enables one to become a good and informed citizen regardless of profession.
Acceptance rate 80% • Net price $22,333 • SAT Range 970-1180 • Students submitting SAT scores 46%
Total Undergrad Population 1,467 • Setting Suburb • Private 4-year
Graduation rate (6 year) 46% • Retention rate 70% • Student-to-faculty ratio 15:1
---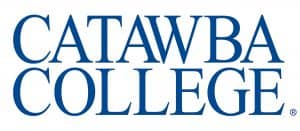 Salisbury, NC ‧ Private ‧ 4-year
Catawba College is a private, coeducational college in Salisbury, North Carolina, that provides students a personally attentive education, one which blends the knowledge of liberal studies with career preparation. Catawba assures its students' success through adherence to four core tenets – Scholarship, Character, Culture, and Service. The College offers a robust honors program, a full complement of study abroad destinations, and an engaging First-Year Experience. Catawba boasts 20 Division II varsity athletic teams and is a member of the South Atlantic Conference.
C2C PROGRAM
The Catawba College to Career (C2C) program is an opportunity offered to students in their sophomore year. This program allows students to take the FOCUS 2 assessment, which provides information about the student's personality, interests, and preferred work environments. This assessment provides the student with a list of potential career paths and marries those options to best-fit majors to prepare the student for that field. Students meet one-on-one with a Career Counselor to review their results, exploring information from the US Department of Labor that gives the student a 10-year outlook for their recommended careers and salary expectations. C2C Career Counselors also work with students to develop a résumé to highlight their particular strengths and help students develop a plan to enhance areas identified as opportunities for growth.
Acceptance rate 52% • Net price $18,657 • SAT Range 940-1140 • Students submitting SAT scores 47%
Total Undergrad Population 1,371 • Setting Suburb • Private 4-year
Graduation rate (6 year) 56% • Retention rate 72% • Student-to-faculty ratio 12:1
---

Davidson, NC ‧ Private ‧ 4-year
Davidson College is a campus where century-old trees and brick buildings blend with state-of-the-art technology and top-notch facilities within the trusting, supportive community of Davidson, NC.
The Davidson educational mission is based on the belief that broad exposure to topics and ideas best prepares students to lead lives of consequence. You will be encouraged to 'go deep' in the subjects of greatest interest while benefiting from a diverse academic journey.
Acceptance rate 20% • Net price $28,615 • SAT Range 1300-1460 • Students submitting SAT scores 60%
Total Undergrad Population 1,983 • Setting Suburb • Private 4-year
Graduation rate (6 year) 93% • Retention rate 93% • Student-to-faculty ratio 9:1
---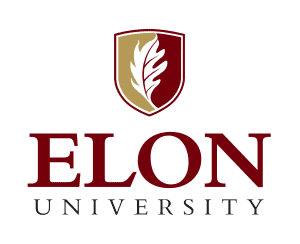 Elon, NC ‧ Private ‧ 4-year
Elon University students are fully involved. This is a university of boundless opportunity. Students have a passion to fulfill their roles as global citizens, putting their knowledge into action on campus, in the community, and around the world. Elon's four-year core curriculum has a strong global focus and is organized around the themes of inquiry, knowledge, and communication.
THE ELON EXPERIENCES
Elon students connect their education to the real world through hands-on learning. The university's signature program, The Elon Experiences, provides a natural extension of the work done in the classroom.
The Elon Experiences can be completed individually or combined to suit students' specific goals. Students can seek out service opportunities while they're abroad. They can find internships that correlate with their multi-year research project. They can establish leadership development programs in local schools.
Professors become students' mentors and guides throughout the Experiences and beyond. By the time students graduate, they have a wealth of real-world experiences that ease their transitions out of college, and they all stand out when applying for careers and graduate school.
Acceptance rate 72% • Net price $39,401 • SAT Range 1140-1320 • Students submitting SAT scores 66%
Total Undergrad Population 7,117 • Setting Suburb • Private 4-year
Graduation rate (6 year) 83% • Retention rate 90% • Student-to-faculty ratio 13:1
---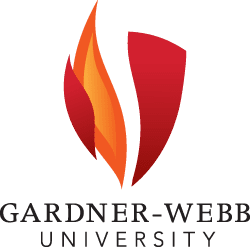 Boiling Springs, NC ‧ Christian ‧ 4-year
Gardner-Webb University, located just 50 miles outside of Charlotte, North Carolina, fosters an all-inclusive campus community that values its Christian roots, diversity, and academic excellence. From the on-campus bell tower that overlooks Lake Hollifield to the surrounding community of Boiling Springs, Gardner-Webb surrounds students with a rich and abundant culture, all while providing a quality education and invaluable experiences.
Gardner-Webb is dedicated to higher education that engages scholarship in conjunction with Christian life, fostering intellectual development, critical reflection, and spiritual formation. Because GWU is concerned about the needs of others in order to grow in knowledge and wisdom, the University enthusiastically affirms active participation in influential and impactful initiatives.
PREPARED FOR EVERYTHING
The world-class academic programs at Gardner-Webb University are rooted in the liberal arts and purposed to help students achieve their post-graduation goals. GWU provides the resources necessary for success in the classroom, including LEAP peer tutoring, the Writing Center, and the Center for Personal and Professional Development. These services offer students a chance to seek additional one-on-one attention, receive edits on written work, and participate in mock interviews and résumé-development workshops.
Whether through leadership experience in ROTC, a national Honors conference presentation, or a trip to Costa Rica to earn a Spanish minor, Gardner-Webb emphasizes the tangible experiences that enhance one's academic, professional, and personal pursuits.
Acceptance rate 78% • Net price $20,363 • SAT Range 945-1160 • Students submitting SAT scores 54%
Total Undergrad Population 3,536 • Setting Town • Private 4-year
Graduation rate (6 year) 54% • Retention rate 68% • Student-to-faculty ratio 13:1
---

High Point, NC ‧ Private ‧ 4-year
High Point University is the Premier Life Skills University working to transform the lives of students. HPU knows a thing or two about transformation, having radically transformed the campus and culture under the leadership of President Nido R. Qubein, who became the seventh president of this 94-year-old institution in 2005. Qubein has led a $2 billion investment in academic programs (six new academic schools have been added), student life facilities (including two student centers), 10 new residential communities, and—currently under construction—a 4,500-seat basketball arena, conference center, and hotel.
Innovative educational initiatives like the 'President's Seminar on Life Skills,' a required course for all freshmen, ensure students not only grow in specific academic areas of expertise, but also develop competencies in communication, networking, coachability, fiscal literacy, and service. These are among the traits HPU refers to as "life skills," which employers rank as the most critical skills necessary to succeed in the workplace.
Acceptance rate 77% • Net price $40,719 • SAT Range 1070-1240 • Students submitting SAT scores 57%
Total Undergrad Population 5,617 • Setting City: Midsize • Private 4-year
Graduation rate (6 year) 68% • Retention rate 82% • Student-to-faculty ratio 17:1
---

Banner Elk, NC ‧ Private ‧ 4-year
Lees-McRae College, founded in 1900, is a private, four-year institution that provides a well-rounded experiential education within the Blue Ridge Mountains of western North Carolina. Offering a diverse array of undergraduate and graduate degrees on the all-residential campus, as well as five programs online and at an extended-campus site at Surry Community College, Lees-McRae fosters personal growth and exploration while providing a platform for environmental and community stewardship.
As part of its core mission, Lees-McRae develops strong candidates for marketplace demands through creative, collaborative, and critical thinking with a focus on experiential learning.
DIVERSITY/GLOBAL LEARNING
From Wildlife Rehabilitation to Nursing, students can travel the world helping those in need all while exercising their acquired skills. Recently, a group of Wildlife Rehabilitation students traveled to New Zealand to learn about indigenous wildlife and volunteer in a rehabilitation center. Similarly, nursing students traveled to Haiti to serve in one of several area hospitals.
Acceptance rate 73% • Net price $24,390 • SAT Range 963-1140 • Students submitting SAT scores 51%
Total Undergrad Population 838 • Setting Rural • Private 4-year
Graduation rate (6 year) 44% • Retention rate 68% • Student-to-faculty ratio 11:1
---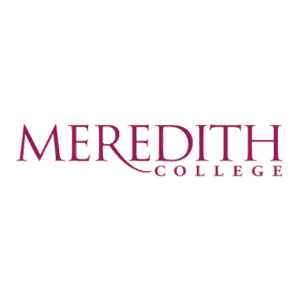 Raleigh, NC ‧ Private ‧ 4-year
Meredith College has been educating strong, confident women for more than a century. Students at Meredith are seen as the unique individuals they are while they identify and learn how to use their innate strengths. And most importantly, Meredith's personal approach to education means that each student is prepared for a successful career and a satisfying life after she graduates.
IN-DEPTH, COLLABORATIVE LEARNING
Each program of study at Meredith incorporates interdisciplinary study, experiential learning, and global awareness. The Fashion Merchandising and Design program, for instance, sponsors trips to Paris, New York's Garment District, and the Atlanta Merchandise Mart. Students in the education program select a major of their choice and earn education licensure alongside their degree. And health science students have access to the Human Performance Lab and humanities students learn from Raleigh's archives, museums, and historic sites.
STRONG FACILITIES
The Science and Mathematics Building (SMB) and the Gaddy-Hamrick Art Center are just a couple of examples of the College's commitment to ensure students in all disciplines receive the best education modern technology allows. SMB features 80,000 square feet of learning space, including 13 dedicated research labs. The Gaddy-Hamrick Art Center features studios, graphic design labs, an art history theater, and the Frankie G. Weems Gallery.
Acceptance rate 72% • Net price $25,357 • SAT Range 1008-1200 • Students submitting SAT scores 67%
Total Undergrad Population 1,802 • Setting City: Large • Private 4-year
Graduation rate (6 year) 64% • Retention rate 86% • Student-to-faculty ratio 11:1
---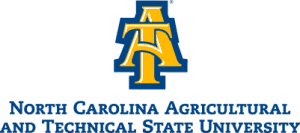 Greensboro, NC ‧ Public ‧ 4-year
Fuel your education with discovery and innovation at North Carolina A&T State University, a top-flight research HBCU in Greensboro, North Carolina.
North Carolina Agricultural and Technical State University delivers a high-quality, intellectually stimulating education focused on helping every student gain access to the hands-on opportunities, core knowledge, and global perspective that will help them make lasting change in their lives and the lives of people in their workplaces, communities and world.
A&T graduates enter the workplace ready to have an immediate impact; in fact, the University is noted for its strengths in upward social mobility: its success in educating grads who make a significant jump in their standard of living.
Acceptance rate 57% • Net price $9,541 • SAT Range 960-1130 • Students submitting SAT scores 73%
Total Undergrad Population 12,753 • Setting City: Large • Public 4-year
Graduation rate (6 year) 52% • Retention rate 80% • Student-to-faculty ratio 19:1
---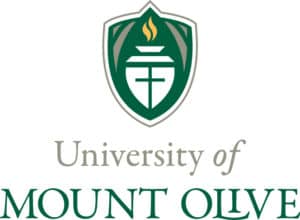 Mount Olive, NC ‧ Private ‧ 4-year
The University of Mount Olive has become one of the most unique and fastest-growing universities in North Carolina. The University offers rigorous academic programs, over 60 majors and minors, experienced faculty, small class sizes, and Division II athletics with a winning tradition. Grounded in the liberal arts, the University of Mount Olive helps individuals realize their creative potential while preparing graduates for professional careers.
Transformational experiences also occur outside the classroom in student organizations, professional and collegiate clubs, performing groups, internships, and community service opportunities. Students have the opportunity to compete on 20 highly competitive NCAA Division II intercollegiate athletic teams. The baseball team gained national recognition as the 2008 NCAA Division II Baseball National Champions.
Acceptance rate 62% • Net price $14,805 • SAT Range 900-1110 • Students submitting SAT scores 31%
Total Undergrad Population 2,536 • Setting Town • Private 4-year
Graduation rate (6 year) 44% • Retention rate 65% • Student-to-faculty ratio 16:1
---

Asheville, NC ‧ Public ‧ 4-year
As North Carolina's designated public liberal arts and sciences university, UNC Asheville dares to connect curiosity and critical thinking, courage and challenge, imagination and impact, opportunity and responsibility.
UNC Asheville offers an education that's affordable and endlessly relevant, connecting students to a warm community in the beautiful mountain town of Asheville, one of America's great small cities, with an artist's eye and an explorer's heart.
UNDERGRADUATE RESEARCH
More than 70% of students at UNC Asheville complete undergraduate research or creative capstone projects, making their education truly experiential. They work closely with faculty experts and industry professionals, often graduating after presenting their work nationally or internationally and publishing their projects.
Founded more than 30 years ago, the National Conference on Undergraduate Research (NCUR) lets students showcase their work and learn from their peers. Many scholars also present at national conferences, publish their work, and graduate with the 'University Research Scholar' designation.
Acceptance rate 79% • Net price $13,854 • SAT Range 1060-1270 • Students submitting SAT scores 57%
Total Undergrad Population 3,363 • Setting City: Small • Public 4-year
Graduation rate (6 year) 62% • Retention rate 76% • Student-to-faculty ratio 13:1
---

Chapel Hill, NC ‧ Public ‧ 4-year
As the nation's first public university, the University of North Carolina has always been at the forefront of innovation, service, and the pursuit of knowledge. UNC–Chapel Hill's students conduct research that inspires themselves and others to live out their potential to change the world. The University's impactful work is supported by the Carolina Covenant, which promises a debt-free education to low-income students. Here, everyone has the opportunity to lead and thrive.
Acceptance rate 25% • Net price $10,038 • SAT Range 1280-1490 • Students submitting SAT scores 49%
Total Undergrad Population 30,092 • Setting City: Small • Public 4-year
Graduation rate (6 year) 91% • Retention rate 95% • Student-to-faculty ratio 13:1
---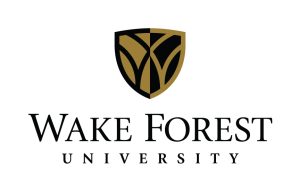 Winston-Salem, NC ‧ Private ‧ 4-year
One of the nation's most respected private schools, Wake Forest University is a collegiate university recognized for its outstanding academic reputation and challenging liberal arts curriculum.
A Wake Forest education is concerned with the development of the entire individual. Students need to push themselves—find out what is comfortable and what is not. They need to be willing to fail and be ready to succeed. Students must grab their educational experience and run with it, testing the boundaries of their own potential and learning about the talents they possess.
ACADEMIC POTENTIAL AND INTELLECTUAL SERVICE
Wake Forest provides its students with a valuable educational experience—one that promotes service to others. Students are reminded that while their college experience is about discovering themselves, it is also about understanding one's duty to the global community. Students should ask themselves, 'How can I apply what I have learned to society, and how can that application bring about positive change?'
Acceptance rate 32% • Net price $26,324
Total Undergrad Population 8,789 • Setting City: Midsize • Private 4-year
Graduation rate (6 year) 89% • Retention rate 95% • Student-to-faculty ratio 11:1
---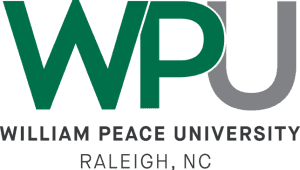 Raleigh, NC ‧ Private ‧ 4-year
William Peace University, located in the vibrant city of Raleigh, North Carolina, ensures that learning is hands-on, adaptive, and nimble—with career preparation built in from start to finish. Students learn in a supportive, close-knit community from dedicated faculty who challenge and mentor them. And with an experiential curriculum that meets them where they are, WPU Pacers are aptly prepared for inspiring careers in the organizations of today and tomorrow.
IMMERSIVE LEARNING
​​Immersive Learning is a pillar of the WPU Strategic Plan, Believe in Peace. Through the Center for Immersive Learning, located in the library, students can meet in small meeting spaces designed to support collaborative projects, small group work, and enhanced use of technology in support of teaching and learning activities. The Center provides students with the ability to collaborate with corporate and community partners focusing on transformational educational opportunities.
CULMINATING CAPSTONE
As part of the "Ethical Reasoning" learning outcome in the Lib Ed core, all students complete PHL 400: Senior Interdisciplinary Ethics Seminar. This course serves as a general education capstone that supports WPU's mission to provide students with skills for ethical citizenship.
In addition to the general education capstone, most majors also test students' breadth of knowledge with a culminating capstone related to their field of study. This is a great opportunity to synthesize all that they have learned throughout their college career, reflect on their growth, and dive deeply into a project of interest. Just a few examples of senior capstone courses include a Global Studies Senior Seminar, Senior Capstone in Criminal Justice, Evolutionary Biology, Business Policy, and Communication Agency.
Acceptance rate 61% • Net price $25,841 • SAT Range 945-1135 • Students submitting SAT scores 50%
Total Undergrad Population 830 • Setting City: Large • Private 4-year
Graduation rate (6 year) 38% • Retention rate 74% • Student-to-faculty ratio 12:1
Click here for available majors
---
What it's like to attend schools in North Carolina and other FAQ:
What are average tuition costs in North Carolina?
The average undergraduate tuition & fees for colleges in North Carolina is $3,540 for in-state students at public institutions, $17,362 for out-of-state students at public institutions, and $22,670 for students at private institutions.
Cheapest degree program in North Carolina
North Carolina A&T State University has an average net price of $9,541, making it the least expensive institution in North Carolina that made our list.
Easiest degree program to get into in North Carolina
Appalachian State University has an acceptance rate of 80%, with an SAT range of 1070-1240, making it the least exclusive college in North Carolina on our list.
Degree program with lowest student debt in North Carolina
University of North Carolina at Chapel Hill has a median total debt after graduation of $14,500. This is the typical debt for a student who completed their undergraduate degree.
Best North Carolina Colleges by Award
2023 Best Business Schools in North Carolina
Best Colleges by State
California | Texas | Florida | New York | Pennsylvania | Illinois | Georgia | Ohio | Alabama | Colorado | Connecticut | Massachusetts | Indiana | Iowa | Kansas | Kentucky | Louisiana | Maryland | Michigan | Minnesota | Missouri | New Jersey | Oklahoma |Oregon | Tennessee | Virginia | Washington | Wisconsin