2023 Best Private Colleges in Pennsylvania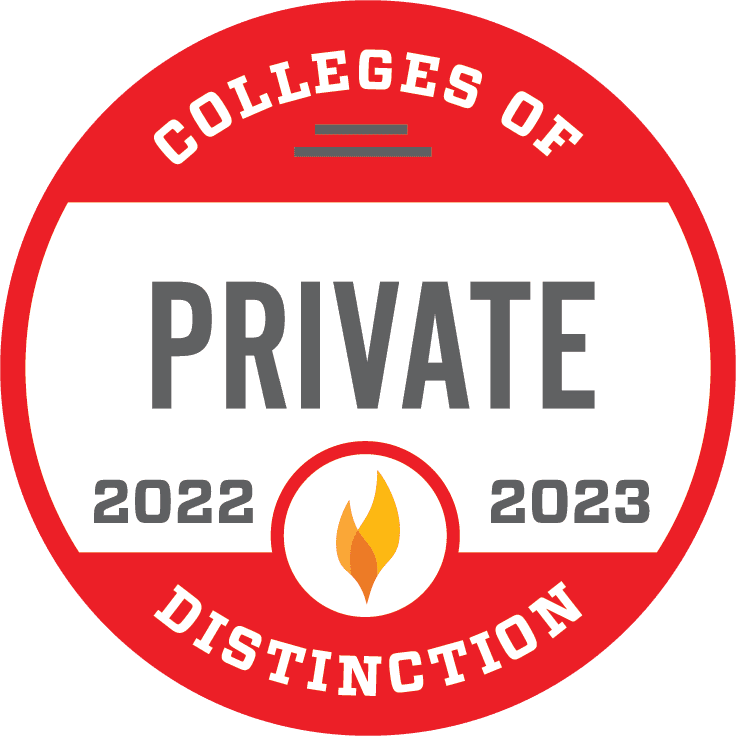 Published: September 1, 2022
By: Colleges of Distinction Staff
Jump to: Albright College | Bucknell University | Dickinson College | Franklin and Marshall College | Lafayette College | Lehigh University | Messiah University | Saint Francis University | Saint Joseph's University | University of Scranton | Ursinus College | Villanova University | Washington & Jefferson College | Westminster College | Frequently Asked Questions
Private colleges and universities most often embody the characteristics that make for a valuable college experience. With small class sizes led by full-time, experienced professors, students are automatically given close personal attention that sets them up for success. Professors put effort into hands-on experiences, and alumni form a strong network of professionals eager to help others from their school find long-lasting success. Discover a private college or university that prioritizes the academic achievement of its students.
Colleges of Distinction has hand-picked a selection of the best private colleges in Pennsylvania to help you find a college that caters to its students' interests. Take a look below to see our list of 2022-2023 Private Colleges of Distinction and find the right college for you.
---

Reading, PA ‧ Private ‧ 4-year
Founded in 1856, Albright College offers a flexible curriculum, close faculty mentorship, and numerous experiential learning options—all designed to help students exceed their own expectations.
Learn to relate to people from different backgrounds at one of the most diverse colleges in the country, all while being encouraged to cross or combine majors to create an individualized academic program without taking longer to graduate.
After graduation, Albright alumni discover that their median income levels outpace the earnings of graduates from most other private and public colleges. They will have gained deep problem solving skills that take them confidently into any career and discover their full potential.
Acceptance rate 82% • Net price $19,553
Total Undergrad Population 1,584 • Setting City: Small • Private 4-year
Graduation rate (6 year) 60% • Retention rate 73% • Student-to-faculty ratio 12:1
---

Lewisburg, PA ‧ Private ‧ 4-year
Discover new opportunities at Bucknell University. Bucknell is a private institution in Lewisburg, Pennsylvania with more than 60 majors and 70 minors.
Professional and preprofessional programs in the College of Engineering, music, education, and the Freeman College of Management do more than coexist with the liberal arts and sciences. Bucknell is a unique national university where liberal arts and professional programs complement each other. Bucknell educates students for a lifetime of critical thinking and strong leadership characterized by continued intellectual exploration, creativity and imagination.
Acceptance rate 38% • Net price $39,359 • SAT Range 1250-1430 • Students submitting SAT scores 54%
Total Undergrad Population 3,726 • Setting Town • Private 4-year
Graduation rate (6 year) 88% • Retention rate 92% • Student-to-faculty ratio 9:1
---

Carlisle, PA ‧ Private ‧ 4-year
Dickinson students take control of their academic journeys. They are active, engaged, smart, and bold. Dickinson College teaches its students how to positively enact change through thoughtful analysis and decision making.
INTERNSHIP NOTATION PROGRAM
The Internship Notation Program (INP) is Dickinson's way of identifying and tracking internship experiences. Students involved in the program complete a series of tasks including actual internship experience, reflective assignments, and online submissions. Several of Dickinson's programs require students to complete an internship through INP. There are many benefits to the program: internships are recognized by the college, students gain hands-on experience, and the work is considered valuable to employers.
Acceptance rate 52% • Net price $37,342
Total Undergrad Population 1,932 • Setting City: Small • Private 4-year
Graduation rate (6 year) 84% • Retention rate 82% • Student-to-faculty ratio 8:1
---

Lancaster, PA ‧ Private ‧ 4-year
Succeed in your personal and professional life with an education from Franklin and Marshall College. F&M is a private university in Lancaster, Pennsylvania with over 60 fields of study to choose from.
Franklin & Marshall College is a residential college dedicated to excellence in undergraduate liberal education. Its aims are to inspire in young people of high promise and diverse backgrounds a genuine and enduring love for learning, to teach them to read, write, and think critically, to instill in them the capacity for both independent and collaborative action, and to educate them to explore and understand the natural, social and cultural worlds in which they live. In so doing, the College seeks to foster in its students qualities of intellect, creativity, and character, that they may live fulfilling lives and contribute meaningfully to their occupations, their communities, and their world.
Acceptance rate 37% • Net price $28,038
Total Undergrad Population 2,254 • Setting City: Small • Private 4-year
Graduation rate (6 year) 85% • Retention rate 84% • Student-to-faculty ratio 9:1
---

Easton, PA ‧ Private ‧ 4-year
Lafayette provides university-sized resources in an exclusively undergraduate college. The college wants its students to be in a constant state of learning—a process that involves participation in class, engagement in subject matters, and challenging one's surroundings. The student that takes control of their educational experience has the freedom to explore their potential, while learning to adapt to the changing needs of society. And that makes for one marketable individual.
AN EDUCATIONAL EXPERIENCE OUTSIDE OF THE CLASSROOM
Lafayette gives its students several opportunities to learn outside of the traditional classroom setting. Study abroad is embraced by Lafayette as an integral part of an undergraduate experience. Students that study abroad gain cross-cultural communication skills, as well as an appreciation for another culture. Other non-traditional opportunities include: undergraduate research, first-year seminars, and community outreach.
Acceptance rate 36% • Net price $28,735 • SAT Range 1250-1440 • Students submitting SAT scores 75%
Total Undergrad Population 2,514 • Setting Suburb • Private 4-year
Graduation rate (6 year) 90% • Retention rate 87% • Student-to-faculty ratio 9:1
---

Bethlehem, PA ‧ Private ‧ 4-year
Find unparalleled opportunities for learning at Lehigh University. Located in Pennsylvania's beautiful Lehigh Valley, Lehigh is one of the nation's most distinguished private research universities. Through academic rigor, an entrepreneurial mindset, and collaborative opportunities Lehigh professors challenge their students to become the leaders of the future.
Acceptance rate 50% • Net price $29,098 • SAT Range 1260-1433 • Students submitting SAT scores 70%
Total Undergrad Population 7,067 • Setting City: Small • Private 4-year
Graduation rate (6 year) 88% • Retention rate 91% • Student-to-faculty ratio 9:1
---

Mechanicsburg, PA ‧ Christian ‧ 4-year
Messiah University is nationally recognized for bringing together top-tier academics and Christian faith. The University's motto, "Christ Preeminent," shapes every experience its students have at school. Lifelong friendships. Support from faculty mentors. Outstanding preparation for life and career. Championship athletics. Celebrated arts programs. Transformational service and ministry. Eye-opening study abroad. At Messiah, one's life, faith, world, and possibilities open up. Students come to see anew.
Messiah University is a liberal arts and applied sciences University founded in 1909 by the Brethren in Christ Church. Though it is no longer legally owned by the Brethren in Christ Church, the University continues to emphasize its Anabaptist, Pietist, and Wesleyan theological heritage. Now the University's faith base is broadly evangelical and includes students and employees from a variety of denominations and Christian faith traditions.
Acceptance rate 78% • Net price $27,641 • SAT Range 1080-1310 • Students submitting SAT scores 92%
Total Undergrad Population 3,370 • Setting Suburb • Private 4-year
Graduation rate (6 year) 79% • Retention rate 86% • Student-to-faculty ratio 13:1
---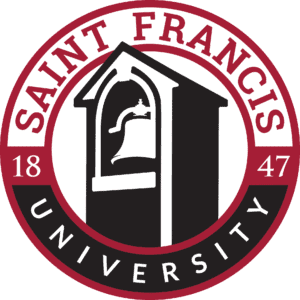 Loretto, PA ‧ Catholic ‧ 4-year
Saint Francis University offers academic study within the Franciscan tradition of using one's talents to serve others. The more than 60 offerings include highly targeted, career-focused majors grounded in the liberal arts tradition of inquiry and self-discovery. Highly regarded programs in health science, education, business, and science attract a diverse student body to the beautiful campus setting.
The values of respect, faith, generosity, and joy run deep in the University culture and help to prepare ethical, knowledgeable professionals with a passion to shape the world. This holistic approach to career preparation is supported by respected faculty who work closely with students in small settings to meet individual goals.
WHAT MAKES SFU DIFFERENT
Simulation labs, Esports, SCUBA diving, Aviation, experiential learning, two public museums, Canine Learning and Behavior class, and a snow tubing park are some of the opportunities unique to Saint Francis University. Students enhance their academic and campus experiences with programs that fit their personalities.
Acceptance rate 59% • Net price $29,393 • SAT Range 1010-1220 • Students submitting SAT scores 89%
Total Undergrad Population 2,769 • Setting Town • Private 4-year
Graduation rate (6 year) 63% • Retention rate 96% • Student-to-faculty ratio 14:1
---


Philadelphia, PA ‧ Catholic ‧ 4-year
Saint Joseph's University is a nationally recognized, Catholic, Jesuit university that has advanced the professional and personal ambitions of men and women by providing a rigorous education.
SUMMER AND WINTER STUDY ABROAD
While study abroad is an incredible experience, not every student can commit to an entire semester. For those students, there are short-term study abroad programs held in the winter and summer. Short-term programs are led by Saint Joseph's faculty and last about a month. During the summer and winter abroad excursions, students have the opportunity to immerse themselves in new culture, all while learning from experienced faculty. Currently, short-term programs include the following destinations: China, Greece, Chile, and Rome.
PHILADELPHIA
While there is an endless number of on-campus activities, there are also great opportunities available through the city of Philadelphia. Philly is the fifth largest city in the U.S., which means it has a ton to offer. Students are invited to explore the city and take advantage of all the cultural attractions, recreational activities, restaurant scene and shopping. On top of that, Philadelphia offers incredible access to internships, jobs, and networking.
Acceptance rate 80% • Net price $35,780 • SAT Range 1100-1290 • Students submitting SAT scores 64%
Total Undergrad Population 6,779 • Setting City: Large • Private 4-year
Graduation rate (6 year) 81% • Retention rate 89% • Student-to-faculty ratio 11:1
---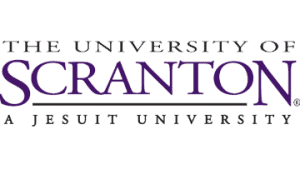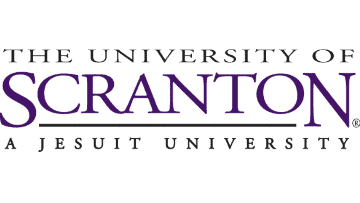 Scranton, PA ‧ Catholic ‧ 4-year
Situated in the heart of Scranton, Pennsylvania, the University of Scranton offers students the opportunity to stand out. The University of Scranton is a private Catholic university that prepares students to make an impact in the classroom and beyond. The Jesuit educational tradition is based on the principle that students must be prepared to lead in their faith as well as their academic careers, and it's with these roots that the University of Scranton gives students the chance to change world for the better.
UNIVERSITY HONORS PROGRAM
The University of Scranton offers a variety of honors programs, all of which are designed to let students shape their own academic journey. Programs across the business, STEM, and liberal arts fields all grant students a community of faculty, fellow students, and industry leaders to guide them both in and outside of the classroom. Students enrolled in honors programs participate in field trips, service projects, research, and more. Scranton's honors programs help students become strong communicators, critical thinkers, and leaders on campus and beyond.
Acceptance rate 79% • Net price $36,093 • SAT Range 1100-1280 • Students submitting SAT scores 79%
Total Undergrad Population 4,957 • Setting City: Small • Private 4-year
Graduation rate (6 year) 82% • Retention rate 89% • Student-to-faculty ratio 12:1
---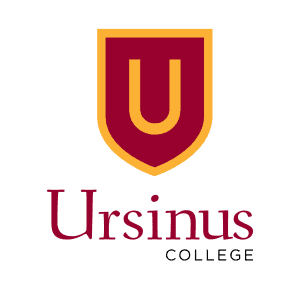 Collegeville, PA ‧ Private ‧ 4-year
Jumpstart your future at Ursinus College. Ursinus is a 170-acre private institution in Collegeville, Pennsylvania. Education is a conversation, and the best conversations begin with real questions. Ursinus College's signature Quest curriculum is built around four questions that everyone confronts: "what should matter to me? how should we live together? how can we understand the world? what will I do?"
Acceptance rate 80% • Net price $31,400 • SAT Range 1150-1330 • Students submitting SAT scores 67%
Total Undergrad Population 1,493 • Setting Suburb • Private 4-year
Graduation rate (6 year) 74% • Retention rate 85% • Student-to-faculty ratio 11:1
---
Villanova, PA ‧ Catholic ‧ 4-year
Villanova University was founded in 1842 by the Order of St. Augustine. To this day, Villanova's Augustinian Catholic intellectual tradition is the cornerstone of an academic community in which students learn to think critically, act compassionately and succeed while serving others. There are more than 10,000 undergraduate, graduate and law students in the University's six colleges.
FALVEY SCHOLARS
The Falvey Scholars program awards superior work in undergraduate research. Each year, a group of students is nominated for their exceptional work. A committee then selects the recipients from the group of nominated students. Awards are given in five areas: Arts, Sciences, Engineering, Nursing, and Business. Selected students are given the opportunity to share their findings with the campus community.
VILLANOVA MATCH RESEARCH PROGRAM FOR FRESHMAN
The Match Research Program gives bright, highly motivated freshman the opportunity to participate in research during their spring semester. Selected students work as assistants to faculty that are conducting research. Students work 10 hours a week for 10 weeks, and receive a stipend of $1000. This is an incredible opportunity for students interested in research. Not only does the program provide a solid introduction to practices and methodologies, but students have the chance to learn directly from experienced faculty.
Acceptance rate 31% • Net price $38,303 • SAT Range 1320-1460 • Students submitting SAT scores 60%
Total Undergrad Population 11,032 • Setting Suburb • Private 4-year
Graduation rate (6 year) 92% • Retention rate 96% • Student-to-faculty ratio 11:1
---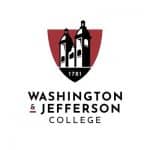 Washington, PA ‧ Private ‧ 4-year
Washington & Jefferson College is a private institution in Washington, Pennsylvania that has been creating leaders for over 200 years. Students engage with each other and the community—with mover 20,000 hours of community service last year.
Acceptance rate 90% • Net price $27,477
Total Undergrad Population 1,167 • Setting Suburb • Private 4-year
Graduation rate (6 year) 65% • Retention rate 85% • Student-to-faculty ratio 10:1
---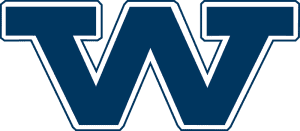 New Wilmington, PA ‧ Private ‧ 4-year
Nestled within the charming town of New Wilmington, just one hour north of Pittsburgh, the Westminster College community studies hard, priding itself in strong academics, outstanding faculty, and individualized attention with an 11:1 student-to-faculty ratio. It expands horizons with opportunities to study abroad and make connections with a strong alumni base. It encourages participation, sponsoring 22 varsity sports, 18 honor societies, and more than 80 clubs. It's a platform for spiritual freedom, providing the independence for students to think and participate in what's most important to them. It's a place to call home to nearly 1,200 students each year.
RESIDENCE LIFE
Students quickly realize that the residence hall is so much more than a place to lay their head at the end of the day. It's also somewhere to make memories and build strong, new friendships. That's the College's primary focus is on making every minute feel like home from the moment students step foot on campus.
Because Westminster College has a 4-year housing requirement, it is the mission of the staff to offer a dynamic approach to living that contributes to the development and education of all students. By living on campus, students feel the foundation of safety and comfort so that they're able to explore new ideas, relate to others with respect and compassion, discover who they are, and solve problems autonomously.
Acceptance rate 77% • Net price $21,101
Total Undergrad Population 1,228 • Setting Town • Private 4-year
Graduation rate (6 year) 71% • Retention rate 80% • Student-to-faculty ratio 11:1
---
What it's like to attend private schools in Pennsylvania and other FAQ:
What are average private tuition costs in Pennsylvania (in-state, out-of-state)?
The average tuition & fees for private institutions in Pennsylvania is $25,781.
Cheapest private degree program in Pennsylvania
Albright College has an average net price of $19,553, making it the least expensive private school in Pennsylvania that made our list.
Easiest private degree program to get into in Pennsylvania
Washington & Jefferson College has an acceptance rate of 90%, making it the least exclusive private institution on our list.
Private Degree program with lowest student debt in Pennsylvania
Lafayette College has a median total debt after graduation of $17,500. This is the typical debt for a student who completed their undergraduate degree.
Best Pennsylvania Colleges by Award
2023 Best Engineering Schools in Pennsylvania
2023 Best Nursing Schools in Pennsylvania
2023 Best Education Schools in Pennsylvania
2023 Best Business Schools in Pennsylvania