What You Can Do During the Pandemic to Help You Prepare for College
It goes without saying that the coronavirus pandemic has upended our plans for 2020. And for high school students across the country, these new challenges will impact where and how they apply to college. With most college prep opportunities switching to remote learning, limiting spaces, or cancelling meetings altogether, you're probably wondering how you can still build a strong résumé while following health protocols. Although this is not exactly how you pictured your junior or senior year, there are a handful of ways you can boost your credentials from the safety of your own home.
Enroll in Online Classes
Online classes are a great way to knock out some college credits, build new skills, or explore different areas of interest. For those of you who are planning on applying to college or switching majors, diving into relevant course material can help boost your chances of acceptance. It also offers a chance for you to explore subjects you've never had time to learn before. Some degree plans don't offer as much flexibility to branch outside of the major, so take advantage of the spare time you have by learning some new skills or information. You never know, it may even benefit your career in the long run!
Study for the ACT/SAT
Although some schools have exempted the ACT/SAT from this year's admissions requirements, it may not always be this way. Get a head start on preparing for your college entrance exams while you can. Simply studying a few minutes a day can do wonders for your scores. Test-prep websites like Magoosh and Peterson's are great resources to help you get the score that you want.
Start College Applications
Another way you can use your time to get ahead of the game is by working on your college applications as early as you can! You can build your résumé, start writing college essays, or plan your letters of recommendation. By the time college apps are due, you'll be able to add your final touches without rushing to finish before sending yours off to admissions. 
If you haven't decided which schools to apply to yet, browse through our list of schools to get started. Learn the ins and outs of institutions by discovering what programs and resources they have available. Most schools even have virtual tours available on their website, making it more convenient to imagine life on campus.
Take on Hobbies/Extracurriculars
Exploring new avenues doesn't have to be limited to academics. You can use this opportunity to start new hobbies! There are many ways you can express your creativity, and the pandemic has inspired people to take up baking, gardening, knitting/sewing, and more. Picking up a hobby or two can help you take a break from responsibilities and enjoy some downtime. If there's a hobby that you're passionate about, you can even consider transforming it into a business. Share your crafts and talents with the community by putting your products and services online. 
Volunteer/Work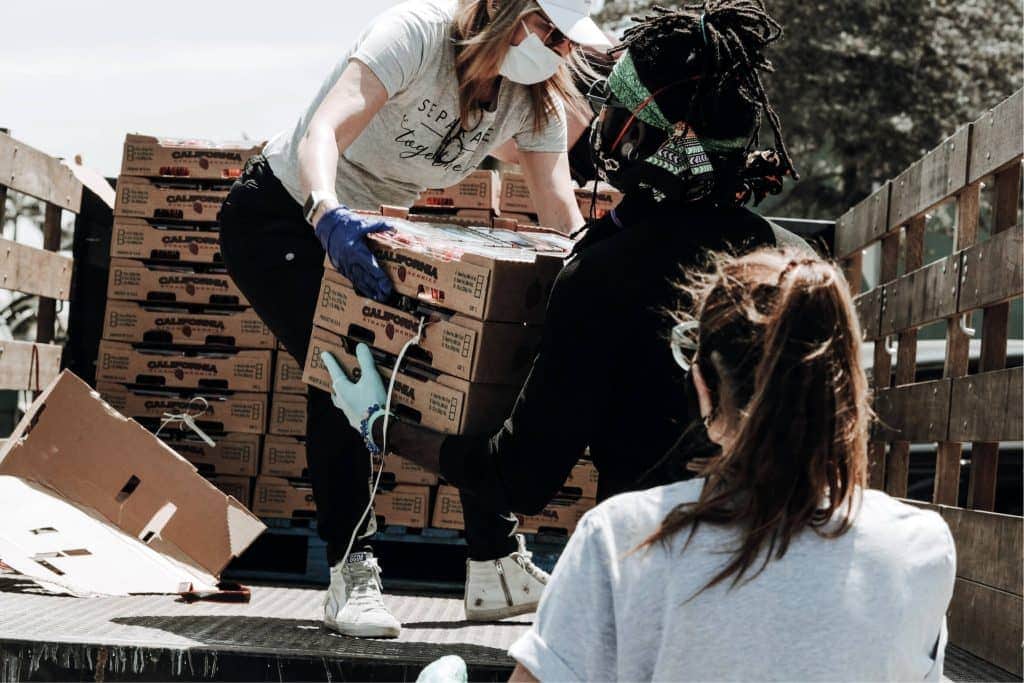 There are plenty of volunteer and job opportunities that you can do from the comfort of your own home. As a result of COVID-19, many companies and organizations have opened up remote portals for their volunteers and workers. Gain new experiences by acquiring a remote internship or use some of your time to help your community. If you love technology, you can consider options like helping the elderly understand their new gadgets over the phone. Speak more than one language? You can work as a translator to help strengthen communication. If you can't find a volunteer opportunity that you want to partake in, you can even consider creating your own project!
Don't Forget!
As we all continue to adjust our lives to the COVID-19 pandemic, it's important to make time for self-care. Although the ideas mentioned above can be beneficial for your college applications and résumé, it's also as important to dedicate some time to your mental health as well. Take a deep breath. You've got this. Good luck!