20 Potential Scholarships for the Top 10 Academic Majors
Last Update: June 5, 2020
With 16.8 million undergraduate students, competition is inevitable when choosing your college major— and finding scholarships can be even more competitive. We've developed a list of scholarships for the top 10 academic majors to give students in competitive majors an edge when it comes to finding scholarships.
Computer science, engineering, communications, business, and economics require strong academics to be admitted and often lead to a lucrative career after college. You'll want to minimize the student loans you take out so you can make the most of that big paycheck.
If you're majoring in English, use your writing skills to fund your way to graduating and writing the next big screenplay or novel.
For the science-oriented, biology, nursing, or psychology might be your future home in college. Use this list to help save you money for graduate and medical school — six to ten years of education doesn't come cheap.
Maybe you've set your sights on the Oval Office and you're majoring in government. To get there, you'll need to be able to raise a lot of money for a good cause. Practice on one of these scholarships.
Don't see your major? Check out our other scholarship lists!
Deadline: December 31, 2020
Award Amount: $1,000
Overview: The Kingsley & Kingsley Scholarship was created for students pursuing a career in the legal industry. This scholarship involves an essay application that will be evaluated on both originality and quality. This scholarship asks students to respond to the question: "If you could change one law to help those in need, what would it be? How would your solution improve on the status quo?". The applicant must be accepted to or attending an accredited university in the United States and must be a law school student or an undergraduate with a declared major related to law.
Computer Science
Deadline: 2020 Applications Closed
Award Amount: $9,250
Overview: Each year, applicants from around the world become part of an Academies' committee, board, or unit where they are assigned to a mentor and learn about the world of science and technology policy.  An immersive experience, the program is designed to broaden fellows' appreciation of employment opportunities outside academia and leave them with both a firm grasp of the important and dynamic role of science and technology in decision-making and a better understanding of the role that they can play in strengthening the science and technology enterprise for the betterment of mankind.
Deadline: April 15, 2020 (Application Opens: March 15, 2020)
Award Amount: $2,500
Overview: Great companies are built on a shared set of values. Over time, those values may evolve and grow, but the underlying message stays the same: create a great product that customers love. Think you're up for the challenge?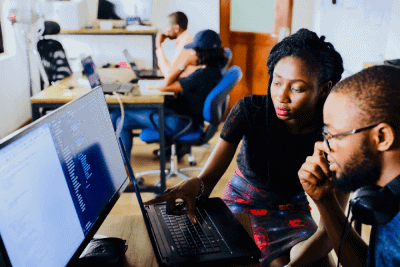 Deadline: October 15, 2020
Award Amount: $1,000
Overview: The award is a $1,000 scholarship awarded annually to an undergraduate health education major student. Recipients may spend the award in any manner they desire. Recipients will also receive a one-year complimentary student membership in SHAPE America.
Deadline: June 5, 2020 and December 5, 2020
Award Amount: $2,000
Overview: The $2000 PixelPlex Bi-Annual STEM Scholarship was established to help support and inspire students to pursue further education in the fields of science, technology, engineering and math (STEM), as well as economics and business. One student will be chosen from the applicant pool and will be awarded based on the strength of their written essay. The selected student will receive 2,000 USD to help cover education-related expenses.

Deadline: September 30, 2020
Award Amount: Awards Vary
Overview: For more than 115 years, PSEG and its employees has been giving back to the communities where we live and work.  The PSEG Foundation supports this mission with impact grants in the areas of sustainable neighborhoods, safety and STEM education.
Communications
Deadline: January 15, 2020
Award Amount: Five $5,000 awards
Overview: PILOT, an NAB technology innovation initiative, has announced it will offer up to 5 scholarships of $5,000 each to current college sophomores, juniors, seniors entering graduate school and continuing graduate students, for pursuit of studies related to media technology and innovation during the 2020-21 academic year. The scholarships are being administered in partnership with BEA.
Deadline: March 15
Award Amount: $2,500
Overview: The Leonard M. Perryman Communications Scholarship for Racial Ethnic Minority Students awards a $2,500 scholarship for the undergraduate study of religion journalism or mass communications. It recognizes of the work of Leonard M. Perryman, a journalist for The United Methodist Church for nearly 30 years.

Government / Political Science 
Deadline: July 31, 2020
Award Amount: $1,000
Overview: The Lint Center for National Security Studies, a non-profit dedicated to fostering the educational development of the next generation of America's Counterintelligence and National Security professionals, and the International Association for Intelligence Education (IAFIE), the leading international organization for Intelligence Education, today announced the Summer 2016 International Association for Intelligence Education Scholarship award winner.
Business
Deadline: May 2020
Award Amount: $1,000 – $5,000
Overview: The Lily Pabilona Emerging Entrepreneur Scholarship recognizes Asian American high school, graduate and post-graduate students pursuing a career in entrepreneurship. This scholarship, started in 2016 and generously funded by entrepreneurs Grace and Ranier Pabilona, will provide an amount ranging between $1,000 to $5,000 award for U.S. students attending accredited American universities.

Deadline: See Website
Award Amount: $2,000
Overview: The purpose of The GreenPal Small Business Scholarship is to assist a motivated, driven student and future business leader. We believe that the generation of today's students are the future employers of tomorrow. The future of our county will be forged by the entrepreneurial spirit of today's generation.
Economics
Deadline: May 15, 2020
Award Amount: Award Varies
Overview: The purpose of the Fund shall be to provide scholarships for tuition and fees, up to three classes per semester, for doctoral heterodox economics students.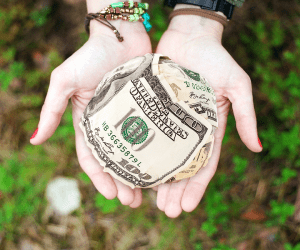 Deadline: June 1, 2020
Award Amount: $1,000
Overview: The Betty Rendel Scholarship was established in September 1995 in honor of former NFRW Betty Rendel's extraordinary leadership skills and dedication to the Republican Party in her home state of Indiana, as well as at the national level. The three annual scholarships of $1,000 are awarded to female undergraduates who are majoring in political science, government or economics and have successfully completed at least two years of college coursework. The recipients are chosen from applicants from across the nation.
English Language / Literature
Deadline: November 15, 2020
Award Amount: $1,000-$2,500
Overview: In honor of the former chairman, the American Copy Editors Society (ACES) has created the Merv Aubespin Scholarship to award $1,000 to $2,500 to five outstanding college students majoring in English, journalism, creative writing, or communications for a career in copy editing.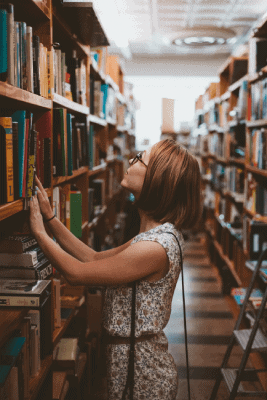 Deadline: March 31, 2020
Award Amount: Two $1,000 awards
Overview: In alignment with our mission, Go On Girl! has supported up and coming authors since 2000 in the form of scholarships and awards. Authors of the African diaspora offer a rich perspective on life and are often missing in the mainstream promotions of literature. So, it is our honor to encourage responsible writing of this beautiful literature.
Deadline: January 31, 2020
Award Amount: Multiple Awards
Overview: The purpose of the Norma Ross Walter Scholarship is to provide financial assistance to female graduates of Nebraska high schools who plan to enroll as English majors in accredited colleges or universities.
Psychology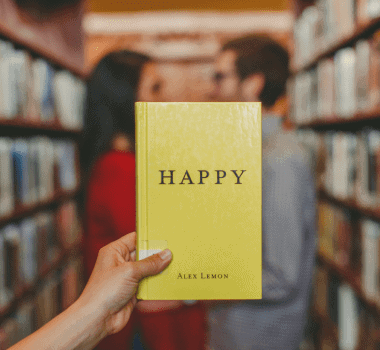 Deadline: May 15, 2020
Award Amount: $3,000
Overview: Each year, the Bethesda Auxiliary, in partnership with Bethesda, awards college and seminary students with scholarships for their commitment to the disabilities field and Lutheran ministry.
Deadline: March 31, 2020
Award Amount: See Website
Overview: The undergraduate award is intended for low income families and is intended to alleviate the financial burden of funding tuition fees in Texas, whether at a 4 year or a 2 year college.
Nursing
Deadline: August 1, 2020
Award Amount: $1,000
Overview: The Nurses Make a Difference Scholarship is an annual $1,000 scholarship awarded to an aspiring nurse who is currently enrolled in an undergraduate nursing program at a college or university or is a high school student who has been accepted into a school with an undergraduate nursing program. The winning applicant will provide the best 200-300 word essay on this year's essay topic which is: "What do you hope to accomplish as a nurse?"
Deadline: December 31, 2020
Award Amount: $1,000
Overview: Tell us in 500 words or less, why you want to be a nurse. Describe your dream job to us and tell us WHY this is your dream job. Consider the following in your essay: Why is nursing your dream job? What are you doing to reach your dream job goal?
Deadline: See Website
Award Amount: $2,000
Overview: TravelNurseSource is awarding a $2,000.00 scholarship to a nursing student who creates a compelling selfie video that is under two minutes in length.
Engineering
Deadline: December 15, 2020
Award Amount: $3,000
Overview: The Engineering Undergraduate Scholarship is a cash award, currently $3,000 per award, created to provide an incentive to engineering undergraduate students enrolled in colleges and universities in the United States with recognized engineering programs to choose nondestructive testing and evaluation as their field of specialization.
Deadline: November 15, 2020
Award Amount: Various Awards
Overview: GEM's fellowship programs span the entire recruitment, retention, and professional development spectrum. GEM's principal activity is the provision of graduate fellowships at the MS and PhD levels coupled with paid summer internships . GEM also offers fellowships without paid summer internships through our GEM University and Associate Fellowship programs.
Biology
Deadline: October 1, 2020
Award Amount: $2,000
Overview: The Medical School Diversity Scholarship, established in 2014, is part of the law firm's initiative to recognize medical school students who do outstanding work to promote ethnic diversity in their community. The funds are to be used toward his or her continued education in medical school. The scholarship is available to all medical school students in the United States who work hard to promote ethnic diversity in their communities.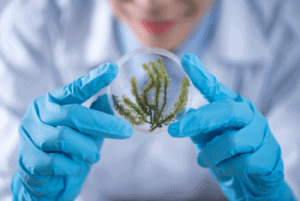 Deadline: December 15, 2020
Award Amount: $1,000
Overview: The AvaCare Medical Scholarship recognizes those who are working to better the lives of our customers, students who are pursuing a degree in the medical field, with a prize of $1000 toward college tuition. This scholarship is awarded annually to one submission that tells about an inspiring act of kindness.
Deadline: April 3, 2020
Award Amount: $5,000
Overview: The National Candy Technologists Scholarship is $5,000, paid in two $2,500 installments. To qualify, the student must be either a college sophomore, junior or senior for the upcoming academic year, have a demonstrated interest in confectionery technology, and be majoring in food science, chemical science, biological science or related area. A minimum 3.0 GPA is also required.

More Helpful Guides:
How to Find—and Win—Scholarships: Your Complete Guide
Accepted to Multiple Colleges? Here's How to Confirm—and Reject—Your Admission
8 Tips for Writing a Winning Scholarship Essay
Disclaimer: This article contains affiliate links to products and services. We may receive commissions for purchases made through these links.