2023 Best Private Colleges in Texas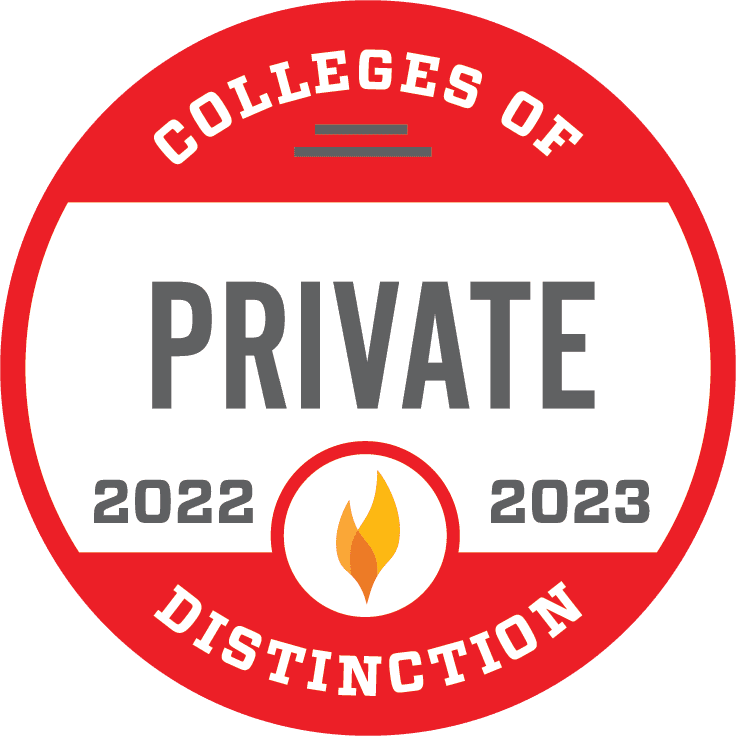 Published: September 1, 2022
By: Colleges of Distinction Staff
Jump to: Abilene Christian University | Austin College | Southern Methodist University | St. Edward's University | St. Mary's University | Texas Christian University | Trinity University | University of the Incarnate Word | Frequently Asked Questions
Private colleges and universities most often embody the characteristics that make for a valuable college experience. With small class sizes led by full-time, experienced professors, students are automatically given close personal attention that sets them up for success. Professors put effort into hands-on experiences, and alumni form a strong network of professionals eager to help others from their school find long-lasting success. Discover a private college or university that prioritizes the academic achievement of its students.
Colleges of Distinction has hand-picked a selection of the best private colleges in Texas to help you find a college that caters to its students' interests. Take a look below to see our list of 2022-2023 Private Colleges of Distinction and find the right college for you.
---


Abilene, CA ‧ Christian ‧ 4-year
The ACU experience – whether on the Abilene campus, in Study Abroad programs, at education centers, or through an ACU virtual community – helps students develop intellect, grow closer to God, prepare for a meaningful career, and address global challenges with a Christian worldview.
Many backgrounds, cultures, and ethnicities are represented at ACU, where students from every state and more 40 countries live and learn together. This global community creates an opportunity for students to expand their worldview and to understand the global nature of their lives as Christians and future leaders alike. Students are stretched intellectually and are highly involved in learning through undergraduate research, the Honors College, internships, and team projects.
Acceptance rate 63% • Net price $28,725 • SAT Range 1010-1220 • Students submitting SAT scores 50%
Total Undergrad Population 5,291 • Setting City: Midsize • Private 4-year
Graduation rate (6 year) 66% • Retention rate 76% • Student-to-faculty ratio 13:1
---

Sherman, TX ‧ Private ‧ 4-year
Austin College is a private, residential, co-educational college dedicated to educating undergraduate students in the liberal arts and sciences. Also offered are select pre-professional programs and a graduate teacher education program. Founded by the Presbyterian Church in 1849, Austin College continues its relationship with the church. It is committed to a heritage that values personal growth, justice, community, and service. An Austin College education emphasizes academic excellence, intellectual and personal integrity, and participation in community life.
Acceptance rate 49% • Net price $24,085 • SAT Range 1110-1310 • Students submitting SAT scores 56%
Total Undergrad Population 1,302 • Setting City: Small • Private 4-year
Graduation rate (6 year) 71% • Retention rate 82% • Student-to-faculty ratio 12:1
---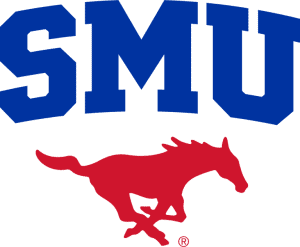 Dallas, TX ‧ Private ‧ 4-year
SMU provides a great education for professionals interested in more than just their professions. It combines an expansive curriculum with core, general education requirements to ensure that students can immerse themselves in their particular interests while still benefiting from exposure to different academic disciplines. Over the last decade, SMU has reaped the benefits of explosive growth while maintaining its sense of community. SMU is large enough to offer almost unlimited opportunities and small enough for students to truly take advantage of them.
A CITY OF OPPORTUNITY
According to a survey by Inc. Magazine, Dallas is the hub of the country's fastest-growing private companies. This gives SMU students tremendous opportunities for internships. For example, 80% of Lyle School of Engineering graduates complete an internship during their undergraduate careers. Students in Cox School of Business are offered internship opportunities both locally and nationally with top-ranking companies.
Acceptance rate 53% • Net price $41,444 • SAT Range 1250-1450 • Students submitting SAT scores 40%
Total Undergrad Population 12,373 • Setting Suburb • Private 4-year
Graduation rate (6 year) 81% • Retention rate 90% • Student-to-faculty ratio 11:1
---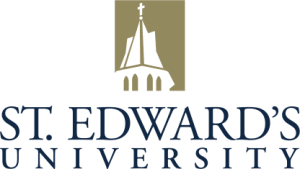 Austin, TX ‧ Catholic ‧ 4-year
Established in 1885 and located in the heart of Austin, Texas, St. Edward's University is a private, liberal arts Catholic institution in the Holy Cross tradition. With over 90 academic programs, St. Edward's University continues its founding tradition of academic excellence and educating the whole person.
CAREER PREPARATION
St. Edward's works very hard to prepare each student for post-graduate success—whether that's entering into a career, applying for graduate school, or becoming a volunteer. In order to reach that goal, St. Edward's provides a handful of services and resources to prepare students for post-graduate life. The university has Career and Professional Development counselors, who are available to guide student decisions and answer tough questions. St. Ed's also hosts career and internship fairs, which allow students to begin the networking process right on campus.
Acceptance rate 91% • Net price $30,072
Total Undergrad Population 3,591 • Setting City: Large • Private 4-year
Graduation rate (6 year) 67% • Retention rate 72% • Student-to-faculty ratio 14:1
---

San Antonio, TX ‧ Catholic ‧ 4-year
St. Mary's University, founded by Marianist brothers in 1852, is the first higher education institution established in San Antonio. It offers a strong educational experience – integrating liberal arts, professional preparation, and ethical commitment. St. Mary's students receive the value of quality programs, holistic learning, and community support – helping graduates discover what they love to do and how to apply their knowledge in meaningful ways, giving them an edge for a successful future.
With a low student-to-faculty ratio, students receive focused attention, allowing them to flourish within the challenging academic programs offered. St. Mary's has undergraduate studies in humanities, sciences, and business, with programs for graduate, doctoral, and law degrees. There are also pre-health professional programs in medicine, dentistry, nursing, physical therapy, and public health. Students can enhance their educational experience through undergraduate research, community service, internships, and study abroad.
Acceptance rate 85% • Net price $18,827 • SAT Range 1020-1220 • Students submitting SAT scores 82%
Total Undergrad Population 3,458 • Setting City: Large • Private 4-year
Graduation rate (6 year) 59% • Retention rate 74% • Student-to-faculty ratio 12:1
---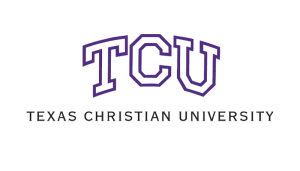 Fort Worth, TX ‧ Private ‧ 4-year
Texas Christian University offers many benefits of large universities, including rigorous academic programs, over 100 undergraduate majors, excellent high-tech facilities, professors who are leaders in their fields, and Division I athletics. Grounded in the liberal arts, Texas Christian University (TCU) can help individuals realize their creative potential, assuring that graduates are well prepared for professional careers.
NEW FACILITIES
With a teacher-scholar model that results in close mentoring relationships, the university offers university-grade experiences while maintaining many of the advantages of smaller liberal arts colleges. In the last decade, TCU has invested over $500 million in top-of-the-line facilities and in upgrading residence halls, classrooms, and laboratories. Recent facilities include the Campus Commons, four new, state-of-the-art dormitories, and a new academic building that houses the Honors College. All these fantastic new facilities surround a green space amphitheater in which students can mix and mingle. High-tech classrooms and wireless networking throughout campus provide easy, secure access to information technology resources.
Acceptance rate 48% • Net price $40,220 • SAT Range 1110-1320 • Students submitting SAT scores 39%
Total Undergrad Population 11,379 • Setting City: Large • Private 4-year
Graduation rate (6 year) 82% • Retention rate 92% • Student-to-faculty ratio 13:1
---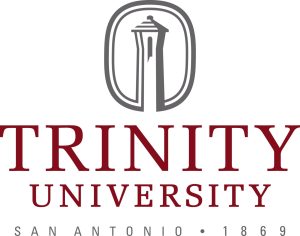 San Antonio, TX ‧ Private ‧ 4-year
Trinity University is one of the nation's top private undergraduate institutions. Noted for its superior academic quality, outstanding faculty, and exceptional academic resources, Trinity is committed to the intellectual, civic, and professional preparation of its students.
SAN ANTONIO
San Antonio is the 7th largest city in the U.S., and it is filled with cultural, athletic, and recreational opportunity. Because Trinity is so close to the downtown area, students are given amazing access to the city's many attractions. San Antonio has museums, theme parks, the Alamo, 4 professional sports teams, The River Walk, and so much more to offer! Students are highly encouraged to take advantage of all that the city has to offer.
SUSTAINABILITY AND CAMPUS
Trinity is highly dedicated to practices and lifestyles that promote sustainability. This dedication can be seen, not only in volunteer and service efforts, but in the curriculum as well. Ultimately, Trinity wants to reduce its global footprint and promote the benefits of sustainable practices.
Acceptance rate 34% • Net price $31,141 • SAT Range 1250-1420 • Students submitting SAT scores 69%
Total Undergrad Population 2,677 • Setting City: Large • Private 4-year
Graduation rate (6 year) 79% • Retention rate 89% • Student-to-faculty ratio 9:1
---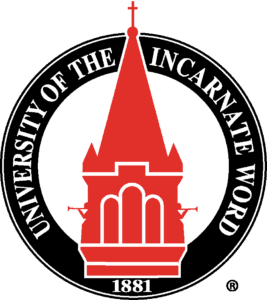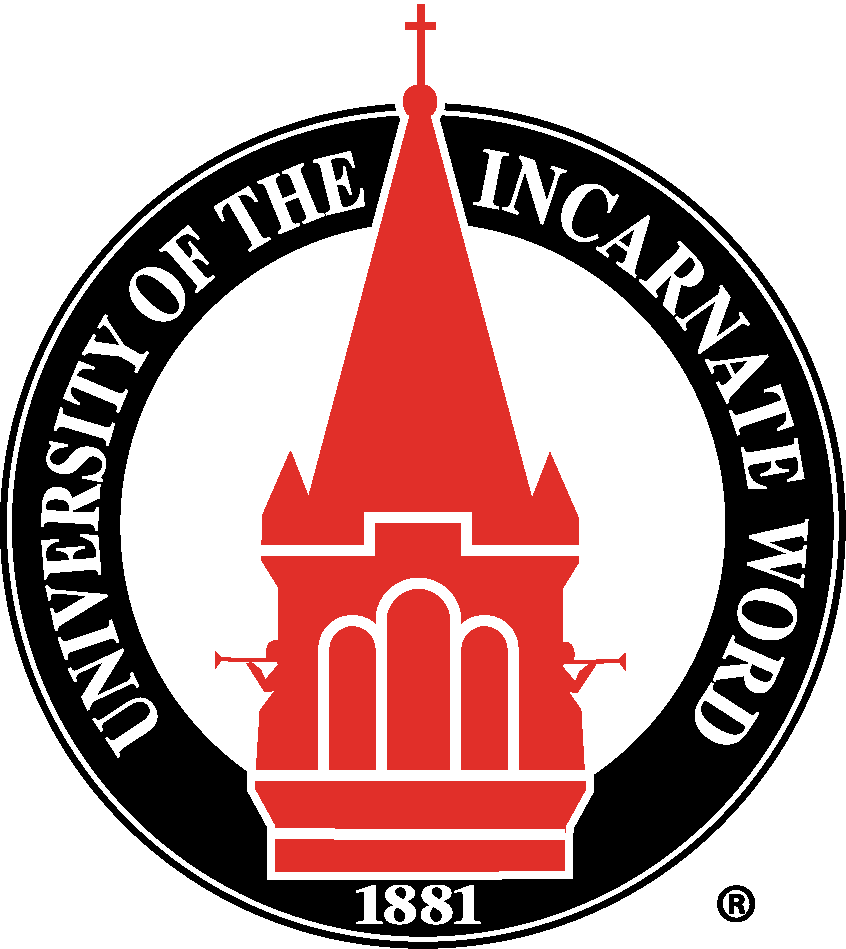 San Antonio, TX ‧ Catholic ‧ 4-year
The University of the Incarnate Word (UIW), founded in 1881 by the Sisters of Charity of the Incarnate Word, is a private, Catholic university that grants bachelor's, master's and doctoral degrees.
With over 90 undergraduate degrees to choose from, an small student-to-faculty ratio and $150 million in financial aid awarded annually to admitted students, UIW strives to provide students with numerous opportunities to reach their academic goals and make a positive change in the world in a multitude of ways, including community service.
UIW Cardinals are located around the world. UIW has locations throughout the beautiful city of San Antonio, in South and Central Texas, and has two campuses in Mexico and a European Study Center in Strasbourg, France.
Acceptance rate 97% • Net price $23,041 • SAT Range 950-1140 • Students submitting SAT scores 89%
Total Undergrad Population 7,917 • Setting City: Large • Private 4-year
Graduation rate (6 year) 56% • Retention rate 75% • Student-to-faculty ratio 12:1
---
What it's like to attend private schools in Texas and other FAQ:
What are average private tuition costs in Texas?
The average undergraduate tuition & fees for private colleges in Texas is $36,010.
Cheapest private degree program in Texas
St. Mary's University has an average net price of $18,827, making it the least expensive private institution in Texas that made our list.
Easiest private degree program to get into in Texas
University of the Incarnate Word has an acceptance rate of 97%, with an SAT range of 950-1140, making it the least exclusive private college on our list.
Private Degree program with lowest student debt in Texas
Southern Methodist University has a median total debt after graduation of $20,006. This is the typical debt for a student who completed their undergraduate degree.
Best Texas Colleges by Award
2023 Best Engineering Schools in Texas
2023 Best Nursing Schools in Texas
2023 Best Education Schools in Texas
2023 Best Business Schools in Texas