2023 Best Private Colleges in Florida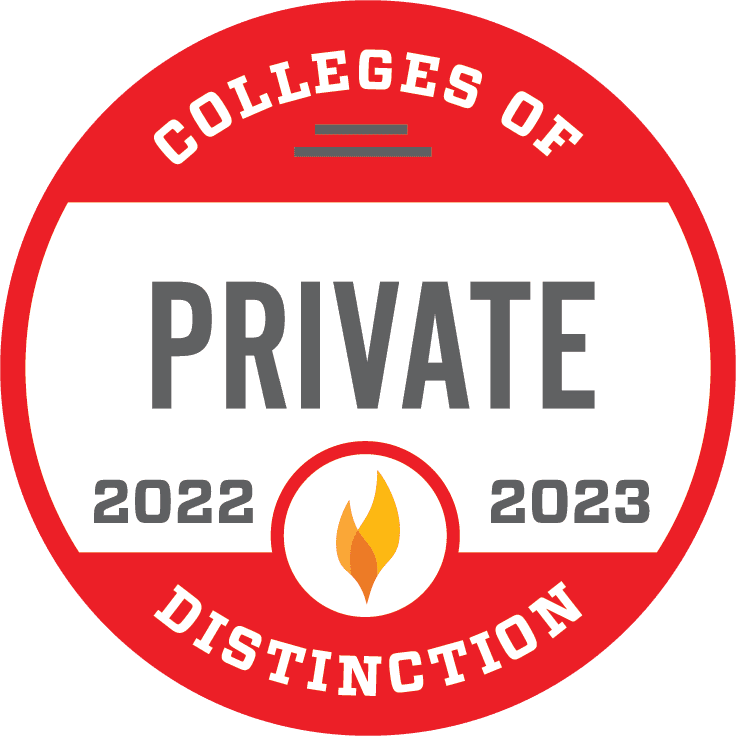 Published: September 1, 2022
By: Colleges of Distinction Staff
Jump to: Florida Institute of Technology | Florida Southern College | Rollins College | University of Miami | Frequently Asked Questions
Private colleges and universities most often embody the characteristics that make for a valuable college experience. With small class sizes led by full-time, experienced professors, students are automatically given close personal attention that sets them up for success. Professors put effort into hands-on experiences, and alumni form a strong network of professionals eager to help others from their school find long-lasting success. Discover a private college or university that prioritizes the academic achievement of its students.
Colleges of Distinction has hand-picked a selection of the best private colleges in Florida to help you find a college that caters to its students' interests. Take a look below to see our list of 2022-2023 Private Colleges of Distinction and find the right college for you.
---

Melbourne, FL ‧ Private ‧ 4-year
Founded in 1958—the same year as NASA and in the same county as Kennedy Space Center—Florida Tech has always been a university for students who shoot for the stars. In fact, Florida Tech started as a night school for early space program workers, providing the advanced education they needed in order to win the space race.
Today, Florida Tech is a comprehensive national research university offering bachelor's, master's, and doctoral degrees in aeronautics and aviation, business, engineering, computing, science and mathematics, psychology, communication, and the humanities.
With its dive-in, buckle-up, hands-on approach to education, Florida Tech is a top choice for students interested in innovation, hard work, and lofty goals. Annually, students from more than 100 countries worldwide choose Florida Tech.
Acceptance rate 70% • Net price $33,313 • SAT Range 1130-1330 • Students submitting SAT scores 75%
Total Undergrad Population 6,775 • Setting City: Small • Private 4-year
Graduation rate (6 year) 60% • Retention rate 82% • Student-to-faculty ratio 15:1
---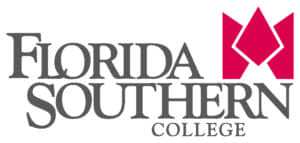 Lakeland, FL ‧ Private ‧ 4-year
Florida Southern is nationally recognized for excellence in experiential education and the opportunity for students to study abroad, participate in professional internships, and graduate in four years. Offering more than 70 undergraduate and graduate degree programs, the College enrolls 3,000 students from 50 states and 50 countries. Florida Southern's 113-acre, lakeside campus is ideally located directly between Tampa and Orlando in Lakeland, Florida—named one of the best places to live and fastest growing metropolitan areas.
Acceptance rate 50% • Net price $27,091 • SAT Range 1110-1280 • Students submitting SAT scores 60%
Total Undergrad Population 3,413 • Setting City: Midsize • Private 4-year
Graduation rate (6 year) 68% • Retention rate 81% • Student-to-faculty ratio 14:1
---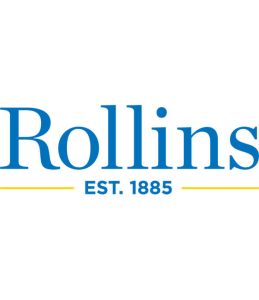 Winter Park, FL ‧ Private ‧ 4-year
Rollins' extraordinary undergraduate and graduate degree programs feature small classes taught by renowned faculty. The academic experience is enhanced by study abroad and internship opportunities as well as ways to participate in student organizations and the local community. Bordering Lake Virginia, Rollins has a lush, 70-acre campus located in Winter Park in the heart of Central Florida.
SUSTAINABILITY
Rollins has been a leader in environmental education and sustainable business practices for more than 20 years. Sustainability-focused academics, initiatives, and student-led programs have become ingrained in nearly every facet of life at Rollins. Rollins' dedication to environmental stewardship and social responsibility has been recognized by The Princeton Review, which named Rollins as one of the most environmentally responsible colleges in the U.S. and Canada.
Acceptance rate 61% • Net price $33,216
Total Undergrad Population 3,104 • Setting Suburb • Private 4-year
Graduation rate (6 year) 81% • Retention rate 87% • Student-to-faculty ratio 12:1
---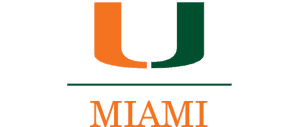 Coral Gables, FL ‧ Private ‧ 4-year
University of Miami is known for its major research initiatives. The University is involved in nearly $330 million in research a year—a vast majority of which is put to good use at the Miller School of Medicine. UM grooms its students to become strong individuals with excellent leadership skills. Students are taught to recognize their duty to both the local community as well as the global society.
THE COLLEGE OF ENGINEERING RESIDENCE
The College of Engineering has an established residence in University Village. Students living in the apartment are involved in a residential research experience in collaboration with the National Science Foundation. The focus of the project is develop habits of sustainability in conjunction with new technology.
Acceptance rate 33% • Net price $31,726 • SAT Range 1250-1420 • Students submitting SAT scores 55%
Total Undergrad Population 17,809 • Setting City: Small • Private 4-year
Graduation rate (6 year) 83% • Retention rate 91% • Student-to-faculty ratio 12:1
---
What it's like to attend private schools in Florida and other FAQ:
What are average private tuition costs in Florida (in-state, out-of-state)?
The average undergraduate tuition & fees in Florida is $18,521 for students at private institutions.
Cheapest private degree program in Florida
Florida Southern College has an average net price of $27,091 making it the least expensive private school in Florida that made our list.
Easiest private degree program to get into in Florida
Florida Institute of Technology has an acceptance rate of 70%, with an SAT range of 1130-1330, making it the least exclusive private college on our list.
Private Degree program with lowest student debt in Florida
University of Miami has a median total debt after graduation of $17,500. This is the typical debt for a student who completed their undergraduate degree.
Best Florida Colleges by Award
2023 Best Engineering Schools in Florida
2023 Best Nursing Schools in Florida
2023 Best Education Schools in Florida
2023 Best Business Schools in Florida