2023 Best Colleges in Georgia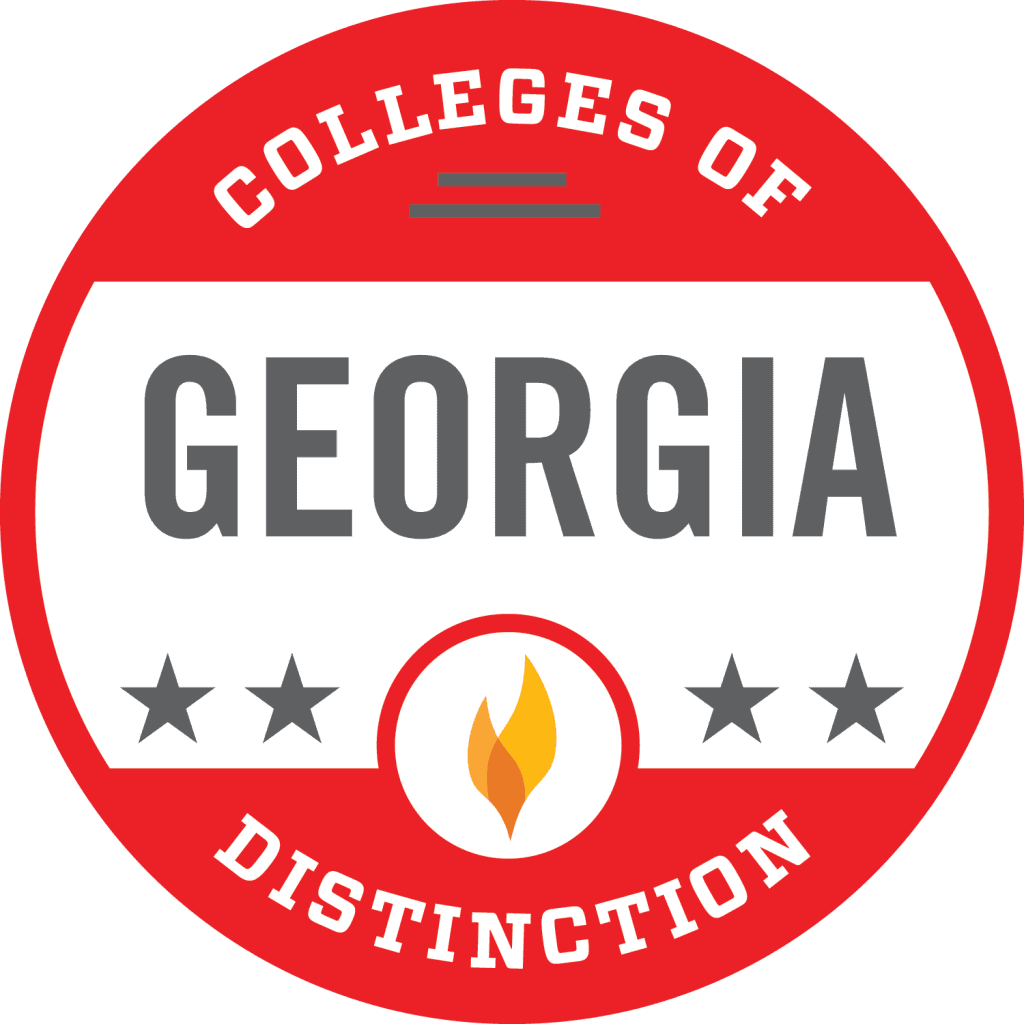 Published: September 1, 2022
By: Colleges of Distinction Staff
Jump to: Georgia College | Georgia Southern University | Georgia State University | Mercer University | Reinhardt University | Spelman College | Toccoa Falls College | University of North Georgia | Young Harris College | Frequently Asked Questions
Colleges of Distinction has hand-picked a selection of top schools that are well equipped to provide a personalized education catered to students' interests. Through a rigorous vetting and interview process for the 2022-2023 academic year, we have refreshed and reaffirmed that these institutions strive for excellence in line with the four overarching distinctions—Student Engagement, Teaching, Community, and Outcomes.
These schools vary in size, cost, location, academic offerings, and more, but they are all distinguished by their commitment to the undergraduate experience. The diversity of the college list is intentional, giving students and parents a variety of public and private universities to consider. No matter what, they all exhibit the foundational qualities of a fulfilling undergraduate education.
---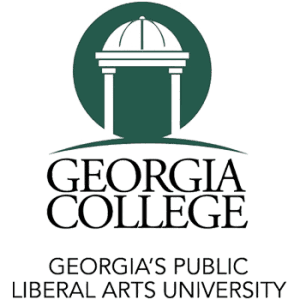 Milledgeville, GA ‧ Public ‧ 4-year
With over 46 undergraduate programs, 150+ student organizations, and 34 graduate programs to choose from, students are encouraged to participate in intellectual and culturally vibrant activities. As a historic teaching and nursing college, Georgia College & State University consistently ranks among the best programs for both teaching and nursing undergraduate and graduate programs. Combined with affordable tuition, Georgia College is a top pick for students looking for dedicated faculty and staff, diverse academic programs, and a supportive student environment.
OPPORTUNITIES FOR STUDY
Programs for students at Georgia College include online degree programs, dual enrollment, double majoring, student exchange programs, an honors program, internships, study abroad, a professional studies program, and summer classes. Georgia College can award certificates as well as bachelor's, some master's, and two doctorate degrees.
FACULTY RESEARCH
Faculty participate in an active community of research at Georgia College. Research labs include the Social Emotional Development Laboratory, Behavioral Neuroscience, Behavioral Pharmacology, Memory Lab, and more.
Acceptance rate 86% • Net price $20,958 • SAT Range 1100-1245 • Students submitting SAT scores 52%
Total Undergrad Population 6,873 • Setting Town • Public 4-year
Graduation rate (6 year) 62% • Retention rate 82% • Student-to-faculty ratio 16:1
---

Statesboro, GA ‧ Public ‧ 4-year
Georgia Southern University is large enough to provide endless opportunities, but personal enough to feel like home, plus employers say our grads are ready from day one. With almost 27,000 students, approximately 141 different degree programs, three campuses built on a single vision of growing others, Georgia Southern University is moving ahead and ready for more. With historic brick streets or moss-dripping oak trees, our picturesque campuses may seem pristine, but there's a lot of roll-up-your-sleeves work going on here. Research is focused on community impact. Teaching is focused on students. And students are focused on their future.
EXPERIENTIAL LEARNING PROGRAM
The Georgia Southern University Experiential Learning Program provides undergraduate and graduate students academically enhancing employment opportunities in a variety of industries and sectors through co-op, internship, and job shadowing opportunities. The Experiential Learning Program encourages relevant quality work experiences for all students who desire to enrich their academic program of study with planned, progressive, and monitored work experiences. These employment opportunities build upon strong instructional programs to ensure that students receive an outstanding education that prepares them intellectually, technically, culturally, ethically, and socially for the demands and opportunities of an increasingly changing world.
Acceptance rate 91% • Net price $15,463 • SAT Range 993-1170 • Students submitting SAT scores 67%
Total Undergrad Population 26,949 • Setting Town • Public 4-year
Graduation rate (6 year) 54% • Retention rate 79% • Student-to-faculty ratio 22:1
---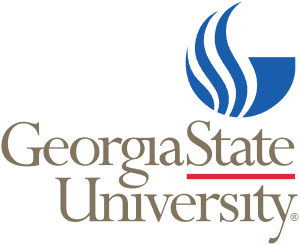 Atlanta, GA ‧ Public ‧ 4-year
Founded in 1913, Georgia State University is a leading public research institution in the heart of downtown Atlanta.
Georgia State is proud to provide a rich experience with award-winning faculty, hundreds of student organizations, myriad research opportunities, and one of the most diverse student bodies in the country. Students, faculty, and staff are all committed to cultivating a campus culture founded on mutual respect, ambition, hard work, and perseverance.
FRESHMAN LEARNING COMMUNITIES
Freshman learning communities (FLC) are designed to help students acclimate to their new environment and experience the expectations of the academic and personal journey they are about to embark on. During their first semester, students participate in an FLC based on their academic interests and enjoy a support team, built-in study buddies, and the peace of mind that all the courses they take can apply to any major they choose. FLC's are built around specific fields of interest: STEM, business, arts and humanities, policy studies, health, education, social sciences, and undeclared.
Acceptance rate 82% • Net price $17,750 • SAT Range 1030-1260 • Students submitting SAT scores 69%
Total Undergrad Population 36,360 • Setting City: Large • Public 4-year
Graduation rate (6 year) 53% • Retention rate 81% • Student-to-faculty ratio 27:1
---

Macon, GA ‧ Private ‧ 4-year
Mercer University, one of America's oldest and most distinctive universities, is located right in the heart of Georgia. Founded in 1833, Mercer is the only university in the South to offer liberal arts, law, medicine, engineering, and pharmacy at the same institution. In addition, Mercer also offers business, teacher education, nursing, music, and theology. With over 60 undergraduate programs to choose from, students are sure to find the degree that fits their interests.
Mercer's reputation for exceptional academics in an engaged learning environment continues to grow. Mercer University has earned national recognition from the Carnegie Foundation for the Advancement of Teaching for its commitment to community engagement and has also been named to the President's Higher Education Community Service Honor Roll for distinguished community service.
MERCER SERVICE SCHOLARS (MSS)
One of the University's flagship programs is Mercer Service Scholars (MSS). MSS is a dynamic program that engages diverse students in substantive service in both the local community and internationally. Mercer Service Scholars are leaders on campus and develop to become leaders in their careers and lifelong contributors to their communities.
Acceptance rate 78% • Net price $21,693 • SAT Range 1180-1340 • Students submitting SAT scores 50%
Total Undergrad Population 9,006 • Setting City: Midsize • Private 4-year
Graduation rate (6 year) 73% • Retention rate 87% • Student-to-faculty ratio 14:1
---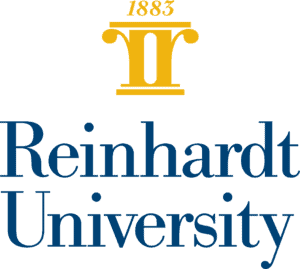 Waleska, GA ‧ Christian ‧ 4-year
Since 1883, Reinhardt has focused on meeting student needs one person at a time. Reinhardt's emphasis is on personalized education, best provided in small classes by talented professors who challenge and care about their students.
Students find Reinhardt's academic programs engaging, challenging, and rewarding — an investment that yields positive returns to their personal and professional lives. Graduates take full advantage of Reinhardt's opportunities and enter their professions with the richness of a broad liberal arts education. They are well prepared, having gained specific professional skills through their participation in engaged classroom experiences, co-curricular enrichments, challenging research projects, rewarding service initiatives, exciting internships, and life-transforming studies abroad.
Acceptance rate 99% • Net price $22,645 • SAT Range 940-1160 • Students submitting SAT scores 58%
Total Undergrad Population 1,399 • Setting Rural • Private 4-year
Graduation rate (6 year) 35% • Retention rate 60% • Student-to-faculty ratio 13:1
---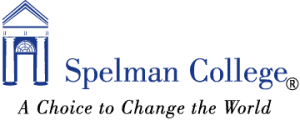 Atlanta, GA ‧ Private ‧ 4-year
Maximize your potential at Spelman College. Spelman is a Private HBCU school in Atlanta, Georgia with many undergraduate degrees to choose from.
Founded in 1881 as the Atlanta Baptist Female Seminary, the institution became Spelman College in 1924. Now a global leader in the education of women of African descent, Spelman is accredited by the Southern Association of Colleges and Schools Commission on Colleges (SACSCOC) and proud members of the Atlanta University Center Consortium.
Today Spelman's student body comprises more than 2,100 students from 43 states and 10 foreign countries. Spelman empowers women to engage the many cultures of the world and inspires a commitment to positive social change through service. Faculty, staff, and students alike are dedicated to academic excellence in the liberal arts and sciences and the intellectual, creative, ethical and leadership development of our students.
Acceptance rate 53% • Net price $43,920 • SAT Range 1050-1200 • Students submitting SAT scores 71%
Total Undergrad Population 2,207 • Setting City: Large • Private 4-year
Graduation rate (6 year) 75% • Retention rate 89% • Student-to-faculty ratio 11:1
---

Toccoa Falls, GA ‧ Christian ‧ 4-year
Toccoa Falls is the perfect academic community for students who are looking for an institution that will positively impact both their academic and spiritual lives. Founded in 1907 in the beautiful foothills of the Appalachian Mountains, Toccoa Falls' first president, Dr. Richard Forest, was convinced of the importance for all students to receive a quality Christian education. Over one hundred years later, TFC is still following his motto: Where Character is Developed with Intellect.
Toccoa Falls College is serious about providing solid academics that build skills for a lifetime, and equally serious about promoting a solid Christian worldview that provides a stable foundation for a meaningful life.
TFC deliberately integrates scripture, truth, wisdom, and service into all that it does. Whether they are sitting in class, taking online courses, hiking beautiful trails, relaxing by the falls, swimming in the pond, studying in the library, or just spending time with friends, students are bound to experience the power of Toccoa Falls College's mission.
Acceptance rate 58% • Net price $22,359
Total Undergrad Population 1,698 • Setting Town • Private 4-year
Graduation rate (6 year) 48% • Retention rate 58% • Student-to-faculty ratio 16:1
---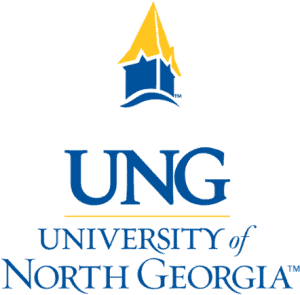 Dahlonega, GA ‧ Public ‧ 4-year
Founded in 1873, UNG has led generations of leaders across professions. The university's strong culture of military personnel and inquiring academic minds is apparent across all five campuses. Offering both on-campus and online educational pathways, UNG has a bachelor's, associate's, graduate, or doctoral degree for anyone ready to become outstanding leaders for a diverse and global society.
Acceptance rate 81% • Net price $11,322 • SAT Range 990-1180 • Students submitting SAT scores 72%
Total Undergrad Population 19,793 • Setting Town • Public 4-year
Graduation rate (6 year) 52% • Retention rate 78% • Student-to-faculty ratio 19:1
---

Young Harris, GA ‧ Private ‧ 4-year
Founded more than 130 years ago by The United Methodist Church, Young Harris College has been transformed into a progressive model of liberal arts education featuring innovative academic programs, state-of-the-art facilities, and competitive NCAA Division II athletics. Young Harris College has a close-knit environment that brings students and faculty together, fostering strong relationships that last long after graduation.
At YHC, students can choose from 30+ majors and 25+ minors that teach skills guaranteed for success. They are trained to develop the strong critical thinking, communication, and social skills that make them stand out to employers. Outside the classroom, YHC's holistic approach to learning allows students to take on leadership roles and even add new offerings to the College's 60+ organizations.
Acceptance rate 65% • Net price $20,704 • SAT Range 930-1160 • Students submitting SAT scores 31%
Total Undergrad Population 1,417 • Setting Rural • Private 4-year
Graduation rate (6 year) 44% • Retention rate 60% • Student-to-faculty ratio 11:1
---
What it's like to attend schools in Georgia and other FAQ:
What are average tuition costs in Georgia?
The average undergraduate tuition & fees for colleges in Georgia are $5,056 for in-state students at public institutions, $16,206 for out-of-state students at public institutions, and $19,931 for students at private institutions.
Cheapest degree program in Georgia
University North Georgia has an average net price of $11,322 making it the least expensive bachelor's degree program in Georgia that made our list.
Easiest degree program to get into in Georgia
Reinhardt University has an acceptance rate of 99%, making it the least exclusive college with a business program on our list.
Degree program with lowest student debt in Georgia
University of North Georgia has a median total debt after graduation of $18,750. This is the typical debt for a student who completed their undergraduate degree.
Best Georgia Colleges by Award
2023 Best Nursing Schools in Georgia
2023 Best Education Schools in Georgia
2023 Best Business Schools in Georgia