The Mega List of Scholarships You Should Apply For | Class of 2020-2022
There are lots of scholarship opportunities out there, but it can be hard to know where to start looking. Some might even find it too intimidating to begin looking at all! That's where we come in. We at Colleges of Distinction have compiled a list of scholarships for 2020 to help get the ball rolling. 
There's no denying it: things like textbooks, tuition, supplies, housing, and dues add up quickly when you get to campus. Luckily, a lot of companies and organizations want to help students like you pave the way to an education by offering various grant and scholarship opportunities for different interests, talents, and backgrounds. In fact, more than $49 billion in scholarship money was awarded to first-time college students in 2011—and that doesn't even account for the more than $100 million in unclaimed scholarships that nobody applied to!
Don't let your up-front costs scare you; with the right planning and resources, you have the potential to take your college bills down a few thousands dollars a semester. Here is a mega list of some of the best scholarships for college provided by companies, organizations, and foundations so that students can focus less on their financial aid and more on their future!
Looking for something more specific? Check out our other scholarship lists in our Advice Column (along with other resources to guide you on your college journey).
For updates on when we add more scholarships to the list, join our Monthly Newsletter here!
Household Names' Scholarships
Overview: The Foot Locker Scholar Athletes program honors student-athletes who demonstrate exceptional academic ability and strong leadership skills in sports, in their schools, and within their communities. Whether you're the lead scorer or the most spirited team player, we want to hear how you have taken the skills you've cultivated in the locker room and used to them create a powerful, positive impact on the lives of others around you.
Deadline: January 2, 2020 (Application Opens: September 25, 2019)
Overview: At DICK'S Sporting Goods and the DICK'S Sporting Goods Foundation, we believe Sports Matter because participation in sports makes people better. Sports increase confidence and motivate kids to stay in the classroom and aim for higher education. They help build character and teach life lessons that extend well beyond the playing field. That's why we've made it the mission of our Foundation, Community, and Sports Matter programs to give young athletes opportunities to play.
Deadline: N/A
Overview: Dr. Pepper is awarding over $1,000,000 in tuition to help students reach their biggest goals.
Requirements: Looking for students ages 18-24 to enter the tuition giveaway.
Deadline: Check their website for deadline.
Overview: Calling all K-12 students – bring your creativity to life in a Doodle of the Google logo, using any medium you choose for the chance to be a Doodle 4 Google winner. The National Winner's artwork will be featured on the Google homepage, and will win a $30,000 scholarship and a $50,000 tech grant for their school. Come back on January 7th to find out the theme of this year's contest and get doodling!
Deadline: Doodle 4 Google opens for submissions on January 7th, 2019
Overview: Create and wear your original & unique promwear using Duck® brand duct tape and/or Duck® brand crafting tape. Submit photos of your prom creation for a chance to win a number of awards worth $10,000.
Deadline: Application re-open in 2019
Overview: Since 2011, Denny's has developed Hungry for Education, a scholarship program designed to recognize academic achievement. In 2018, the program will award more than $250,000 in scholarships to elementary, high school and college students for their ideas to help Denny's fight childhood hunger.
Deadline: December 31, 2018

Overview: Your voice is powerful. You have the power to influence safe driving behavior among teens. Make a video that inspires your peers to drive safely and you'll be entered for a chance to win one of 15 great prizes! Change lives with your safe driving message.
Deadline: Now Accepting 2019 Entries
Overview: The Michael & Susan Dell Foundation created Dell Scholars to recognize and assist an underserved population—students in the academic middle from low-income households who are often among the first in their families to attend college. All Dell Scholars have overcome significant personal challenges in their pursuit of higher education. The financial award helps students with various education expenses; but, most importantly, the program is more than just a check: Dell Scholars is a college completion program that provides students with key supports they need to obtain a college degree.
Deadline: Now Accepting Applications
Overview: Honoring the legacy and character of our nation's 40th President, the GE-Reagan Foundation Scholarship Program rewards college-bound students who demonstrate exemplary leadership, drive, integrity, and citizenship with financial assistance to pursue higher education.
Each year, the Program selects numerous recipients to receive a $10,000 scholarship renewable for up to an additional three years – up to $40,000 total per recipient. Awards are for undergraduate study and may be used for education-related expenses, including tuition, fees, books, supplies, room, and board. In addition, Scholars are invited to participate in a special awards program and receive ongoing leadership-development support.
Deadline: The 2019 program will accept applications from October 16, 2018 through January 4, 2019.
Overview:  Shell Oil Company offers $5,000 annual scholarships through the Shell Incentive Fund Scholarship program to underrepresented students pursuing an undergraduate degree in a specific technical field of study at certain colleges. The scholarship can be used to pay for tuition and/or school expenses.
Deadline: All phases of the application process MUST be completed and received by March 15th, 2019, to be considered for the scholarship award.
Overview: Each year the makers of TYLENOL® award annual scholarships to well deserving students pursuing careers in healthcare. Twenty-three years and over eight million dollars later, we're proud to continue a tradition that supports those dedicated to a lifetime of caring for others.
Deadline: Applications re-open in 2019

Overview: Foot Locker wants to celebrate YOU – not just because you scored the game-winning point – but because sports have helped you grow into a strong leader at school and in your community. AWARDING $20,000 TO 20 STUDENT ATHLETES!
Deadline: Applications are due at 5pm EST on December 14.
Overview: Created in memory of BURGER KING® Co-founder James "Jim" W. McLamore, the BURGER KING℠ Scholars program has awarded $35 million in scholarships to more than 33,000 high school students, BK® employees and their families across the U.S., Canada and Puerto Rico since 2000. In 2018 alone, the Foundation awarded $3.7 million to more than 3,400 students in North America.
Scholarship grants range from $1,000 to $50,000 and are intended to help students offset the cost of attending college or post-secondary vocational/technical school. Recipients are selected based on their grade point average (GPA), work experience, extracurricular activities and community service.
Deadline: The application period for the 2019-2020 school year begins on Oct. 15, 2018 and closes Dec. 15, 2018.
Overview: USHLI is a Chicago-based national, nonprofit, nonpartisan, tax-exempt organization that has developed into one of the most powerful, nationally and internationally recognized Latino organizations in the country by organizing and conducting nonpartisan voter registration and leadership development programs in 40 states. All students are eligible to apply regardless of race, color, creed, religion, sexual orientation, gender, disability or national origin and who live in the United States.
Grades and academic performance will serve as indicators of potential; however, an emphasis may be placed on the individuals essay submission.
Scholarship Awards: 3 high school scholarships for $1,000 each (freshman – senior in high school)
Deadline: December 31, 2018
Small Business Scholarships
Overview: Each year Abby's Closet is proud to offer a college scholarship to one lucky recipient. The applicant that best embodies the spirit and mission of Abby's Closet will receive the scholarship award and attend a private giveaway to select their perfect gown and accessories.
Deadline: Applications will re-open in 2019
Overview: Litner + Deganian are pleased to offer a $2,500 scholarship award to the winner of our annual scholarship contest. To apply for the 2019 Scholarship Program, applicants must submit an original video (no longer than 60 seconds) based on the theme below using the program submission form.
Deadline: The deadline to apply for this scholarship is March 31, 2019 at 9 a.m. EST.
Creative Scholarships
Overview: Great companies are built on a shared set of values. Over time, those values may evolve and grow, but the underlying message stays the same: create a great product that customers love.
Deadline: November 1, 2019 (Application Opens: October 1, 2019)
Overview: In alignment with our mission, Go On Girl! has supported up and coming authors since 2000 in the form of scholarships and awards. Authors of the African diaspora offer a rich perspective on life and are often missing in the mainstream promotions of literature. So, it is our honor to encourage responsible writing of this beautiful literature.
Deadline: March 31, 2020
Overview: It would take more than just one hand to count all the reasons why the number five is important – and we want to know what you think! What is it about the number five that's so significant to you? One great reason is that May is the fifth month – which just so happens to be a great time to apply for fun scholarships. Help us bring awareness to the fifth month and the number five.
Deadline: May 31, 2020
Overview: Did binge-re-watching "The Walking Dead" get you thinking about what you'd do if the streets were filled with flesh-eating zombies? Maybe you've envisioned your own post-apocalyptic world overrun with the living dead, forcing you to come up with a zombie survival plan — and quick! Hone your survival tactics and imagine what your school or college campus might be like in a zombie apocalypse. Our Zombie Apocalypse Scholarship committee wants to know your plan to avoid the zombies, where you'd hide, and the top-five things you'd bring to stay alive.
Deadline: October 31, 2019
Overview: High School seniors may compete for college scholarships totaling $4,250 at the Chick and Sophie Major Memorial Duck Calling Contest.  During its 43-year history, the renowned contest has awarded more than $73,000 in scholarships to young duck callers attending 32 different colleges and universities in 13 different states.
Deadline: November 29, 2019
Overview: The Collegiate Inventors Competition® (CIC) is your opportunity to bring national attention to your work, gain valuable feedback from our National Inventors Hall of Fame® Inductees and compete for cash prizes. This unique invention competition drives innovation and entrepreneurship at the collegiate level. Their judges, including National Inventors Hall of Fame® Inductees, provide invaluable feedback and guidance as we reward the country's most innovative university students.
Since 1990, with the help of our sponsors, they have awarded more than $1 million to students nationwide.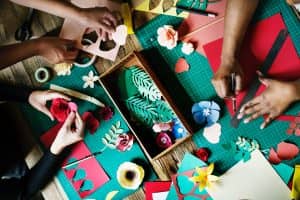 Deadline: Next entry period will begin in the spring of 2019
Overview: Would you like your artwork featured by the leading publisher of premium quality cards in the United States? Here's your chance! We formally invite you to enter our 12th Annual Create-A-Greeting Card $10,000 contest. Design a greeting card for the opportunity to win yourself a $10,000 scholarship and $1,000 for your school. Plus, your winning entry will be made into a bona fide greeting card by The Gallery Collection.
Deadline: Contest submissions accepted from May 31st, 2018 – March 1st, 2019.
Overview: Scholarships can be fun! Take a break from the boring application routine and make us laugh. That's right; we want a real LOL moment. Make Me Laugh is a fun scholarship that lets you cut loose and lighten things up. Looking for a scholarship for comedians? Now is your chance to show us your funny bone. Perhaps you always have an embarrassing – but funny – story to share. Great! We'll promise to laugh with you, not at you.
Deadline: August 31, 2019

Overview: Design an advertisement that will educate the public about the dangers of distracted driving, and convince them with a clear call to action not to text and drive, drink and drive, eat and drive, or any other distraction you choose to focus on. You may focus on distracted driving as a whole, or pick a specific kind of distracted driving, but the message/focus of your advertisement must be clear. You will be judged based on the quality of the content, it's usability as an ad (billboard, commercial, PSA, poster, radio ad, etc.) and how it effectively convinces drivers to stay focused on the road. We are looking for creative, and helpful ads with maybe a bit of humor or irony.
Deadline: December 31, 2019
Overview: Arts for Life! annually awards $1,000 scholarships to 25 graduating high school seniors in Florida who demonstrate excellence in creative writing, dance, drama, music or visual art.  Launched by former First Lady Columba Bush in 1999, the program has awarded scholarships to more than 450 gifted high school seniors.
Deadline: February 4, 2020 (Application Opens: September 1, 2019)
Overview: A $1000 grant will be awarded to a qualified female photographer of any age to continue her professional development in the field of underwater photography. Applicants must be certified divers with significant dive experience. The successful applicant will be a serious, career­minded woman with the intent to (continue to) develop her career in underwater photography. Applicants will be required to submit a photographic portfolio. The grant may be used to fund master digital workshops or other developmental classes in underwater photography. The grant may not be used to buy equipment.
Deadline: October 31, 2019 (Application Opens: September 1, 2019)
Overview: Foreclosure.com has issued $72,000 in scholarship money to 40 college students nationwide since the program was introduced in 2009. Each year, the company challenges future leaders of America to provide creative solutions/ideas to many of the nation's most critical issues, real estate in particular, which can be used to help foster a robust United States housing market.
Deadline: December 15, 2019
Overview: ANCW Collegiate Beef Advocacy Program was created for beef industry advocates interested in bridging the gap between the farm and the fork. This program connects the Collegiate leaders to the beef industry where they can have unlimited access to leadership, their peers, cattlemen and cattlewomen and beef industry professionals. They will grow as individuals, strengthen their leadership skills and establish networks.
Deadline: December 1, 2019
Overview: Have something on your mind? Let it out, or better yet SHOUT it out. Give your thoughts a voice and earn free college money at the same time.
Our Shout It Out Scholarship committee wants to know what you have to say. Whether it's a message for the world or just a quick "hi mom," this is your opportunity to speak up and win money for college. We're listening!
Let your keyboard be your megaphone, and shout out your message. This unique scholarship gives you the platform to speak up – and cash in. The "loudest" applicant will receive the $1,500 Shout It Out Scholarship reward.
Deadline: September 30, 2019
Overview: Winning scholarships can be sweet – especially with this special a la mode award for scholarship seekers who love ice cream.
Are you simple and sweet like vanilla, classic yet unpredictable like chocolate chip, or a little nutty like pistachio? Whatever the flavor or reasons may be, we want to know what ice cream flavor best reflects your personality and why.
July is National Ice Cream Month, and we need a little help picking out a "Flavor of the Month" for our famous ice cream scholarship. Tell us all about your ice cream flavor, and you could scoop up a sweet $1,500 scholarship.
Deadline: July 31, 2019

Overview: The Vegetarian Resource Group (VRG) is a non-profit organization dedicated to educating the public on vegetarianism and the interrelated issues of health, nutrition, ecology, ethics, and world hunger. Each year they will award $20,000 in college scholarship money to graduating U.S. high school students who have promoted vegetarianism in their schools and/or communities.
One award of $10,000 and two awards of $5,000 will be given.
Awarded to: High school student
Requirements: Must submit writings by the deadline. Early submission recommended.
Deadline: February 20, 2019
Military/Public Service Dependant Scholarships
Overview: Recognizing the value of education and the benefits it brings to the Coast Guard Family, the Coast Guard Exchange (CGX) Scholarship Program was established to provide additional financial resources to dependent children of Coast Guard personnel embarking on undergraduate college/university studies.  Annually a $2,000 scholarship is awarded to the outstanding applicants on a one-time basis. The number of scholarships granted each year depends on available funding.
Deadline: February 28, 2020
Overview: The Women's Army Corps Veterans Association Scholarship has been established to recognize relatives of Army Service Women.
Deadline: February 2, 2020
Overview: Our mission is to provide college scholarships to dependent children and spouses of all US Navy personnel – officer and enlisted – active duty, retired, honorably discharged or deceased who served within Naval Air Forces. Recipients are selected on the basis of scholastic merit, community service, extra-curricular activities and character.
Deadline: February 1, 2020 (Application Opens: October 1, 2019)
Overview: We're committed to supporting Marine children in pursuit of their educational goals and there's no more versatile educational path than through Career and Technical Education (CTE). From health sciences to finance, IT to manufacturing, CTE professionals are on the cutting edge of today's most hands-on careers. This scholarship is for students planning to attend a non-degree certificate program or vocational training that is 12 months or less at a community college or private career school listed on College Navigator.
Deadline: Applications processed on a monthly basis
Overview: The ICMA-RC Public Employee Memorial Scholarship Fund (ICMA-RC Memorial Scholarship Fund) was founded in 2001 to honor the lives of our nation's police officers, firefighters, and other local and state government employees who have made the ultimate sacrifice.
The fund provides financial assistance to the surviving spouses and children of employees who have died in the line of duty and are planning to attend an accredited two-year community college, four-year accredited university, or vocational school full-time.
Each year, scholarships are awarded to selected students. Since its inception, the ICMA-RC Memorial Scholarship Fund has awarded more than $900,000 in scholarships to hundreds of recipients.
Deadline: Applications are accepted annually from December 15 – March 15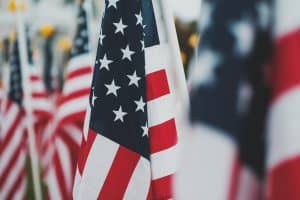 Overview: ThanksUSA's scholarship program provides life-changing opportunities for the spouses and children of our troops who require financial assistance towards higher education, while increasing the chances for success in their personal and professional lives. The program is unique in that both spouses and children of active-duty men and women can apply to the same organization for support.
Deadline: ThanksUSA accepts online scholarship applications each year between April 1 and May 15.
Overview: The mission of the Freedom Alliance Scholarship Fund is two-fold. First, it helps offset the high cost of a college education for the sons and daughters of American heroes. Second, it is a reminder to the recipient that their parents' sacrifice will never be forgotten by a grateful nation.
Deadline: See Website
Overview: The vision of Children of Fallen Patriots Foundation is to ensure that every child of a fallen patriot receives all necessary college funding. We are dedicated to serving the families of servicemembers from all branches of the armed forces who have died as a result of combat casualties, military training accidents, service-related illnesses, suicide, as well as other duty-related deaths as ruled by the Department of Veterans Affairs.
Deadline: See Website
Overview: It is important to acknowledge the sacrifices of our servicemembers who preserve our freedom, but that is not enough. The sacrifices of the children of those who served should also be honored. Providing funds to assist these children so they can pursue higher education is a concrete way of showing how much we, as a nation, care.
Deadline: March 1, 2020
Overview: A college education is the key to the American Dream, opening the door to a world of opportunities. This is why the Coast Guard Foundation's education support is one of the most meaningful ways we show Coast Guard families we value their service, and there is no program which highlights this more than the Fallen Heroes Scholarship.
Deadline: December 24, 2019
Overview: The CWO John A. Keller, Chief Warrant and Warrant Officers Association Scholarship Grant (hereinafter "Grant") is established to financially assist dependent children of members in good standing or who were members in good standing of the CWOA, United States Coast Guard at the time of their death. The assistance shall be a monetary grant for an accredited institution of higher learning.
Deadline: See Website
Overview: The CWOA LT Art and Eleanor Colona Scholarship Grant was established by the Colona Family to financially assist dependent children of enlisted members of the United States Coast Guard (active, retired, or reserve). Seeking a meaningful way to celebrate the 30 years which LT Colona devoted to the Coast Guard, the Colona family established this scholarship fund to remain in perpetuity with the CWOA. Each year, one or more Colona scholarship recipient(s) will be awarded a 4000 dollar scholarship dispersing 1000 dollars a year over four years of undergraduate studies.
Deadline: June 1, 2020
Overview: Commissaries are an integral part of the quality of life offered to service members and their families. The Scholarships for Military Children Program was created in recognition of the contributions of military families to the readiness of the fighting force and to celebrate the role of the commissary in the military family community. It is the intent of the program that a scholarship funded through contributions be awarded annually for each commissary operated by the Defense Commissary Agency worldwide.
A total of 500 scholarship grants, each for $2,000, will be awarded for school year 2019-20.
Deadline: Applications close February 15, 2019

Scholarships For Students With Illnesses or Disabilities
Overview: In honor of National Disability Employment Awareness Month, Wells Fargo & Company (NYSE: WFC) has committed $1 million over the next four years to Scholarship America to implement a special scholarship program to help people with disabilities obtain the education or training necessary to succeed in the career path of their choice.
This program is administered by Scholarship America®, the nation's largest designer and manager of scholarship, tuition assistance and other education support programs for corporations, foundations, associations, and individuals. Awards are granted without regard to race, color, creed, religion, sexual orientation, age, gender, disability, or national origin.
Deadline: Your application must be submitted on or before December 6, 2018 or until the first 700 applications are submitted, whichever comes first.
Overview: As part of the HIE Help Center's commitment to increasing awareness and understanding of preventable injuries like hypoxic-ischemic encephalopathy (HIE), they are pleased to announce the HIE Help Center Scholarship. A scholarship for financial assistance in the amount of $1,000 will be awarded each year to an undergraduate or graduate student who is helping people impacted by injuries like HIE.
Deadline: July 31, 2019
Overview: This scholarship program was created to assist cancer survivors who plan to continue their education in college or vocational school programs. This program is administered by Scholarship America®, the nation's largest designer and manager of scholarship, tuition assistance and other education support programs for corporations, foundations, associations, and individuals. Awards are granted without regard to race, color, creed, religion, sexual orientation, age, gender, disability, or national origin.
Up to 25 recipients will recieve an award in the amount of $10,000.
Deadline: Application re-opens again early spring 2019
Overview: The mission of the Northwestern Mutual Foundation is to improve the lives of children and families in need. The Foundation has given more than $320 million since its inception in 1992 and is designed to create lasting impact in the communities where the company's employees and financial representatives live and work. We accomplish this by combining financial support, volunteerism, thought leadership and convening community partners to deliver the best outcomes. Our efforts are focused nationally on curing childhood cancer, and locally on education, neighborhoods and making our hometown of Milwaukee a great destination. Visit Northwestern Mutual Foundation to learn more.
Up to $350,000 in scholarships awarded to 35 college students nationwide
Deadline: Your application must be submitted on or before 3:00 p.m. Central Time on January 30, 2019.
Overview: Since 2012, Northwestern Mutual's Childhood Cancer Program has been committed to funding research and providing help for families during treatment, as well as supporting survivors and their families as they continue to live their lives beyond cancer.
Northwestern Mutual Announces College Scholarship Programs to Benefit Those Affected by Childhood Cancer
Scholarships will provide financial support to help recipients continue their education and achieve college dreams
Deadline: Applications for the 2019 cycle will be accepted until May 6, 2019 at 11:59 PM ET.
Overview: ACPA Family Services awards college scholarships annually to outstanding students born with cleft or craniofacial conditions. The online application period opens each fall.
Peter Randall, MD & Don LaRossa, MD Scholarship Award – $4,000 award
Earl "Gip" Seaver, PhD Scholarship Award – $1,000 award
Vocational or Technical Scholarship Award – One $500 award for a student enrolled in a community, vocational or technical school.
General Scholarship Awards – A minimum of five general scholarships of at least $500 each. Additional scholarships of increased amounts may be offered as funds are available.
Deadline: Applications are due February 1, 2019

Overview: In 2008, OAR introduced the Schwallie Family Scholarship to support the post-secondary, undergraduate education of qualified individuals with an autism spectrum diagnosis. Schwallie Family Scholarships are supported through generous gifts from the family of former Board member, Ed Schwallie. In 2013, we announced the Lisa Higgins Hussman Scholarship Program, an expansion of our scholarship program that benefits students attending any of the types of institutions that fall under the Schwallie Family Scholarship Program criteria, as well as any of the growing number of certificate and life skills/transition programs in the country. Board member and Scholarship Committee chairwoman, Lisa Hussman, championed the initiative, which is supported through a generous gift from the Lisa Higgins Hussman Foundation. As of December 1, 2017, we have awarded a total of $815,500 to 268 students from across the country.
Their scholarship program provides $3,000 scholarships to students across the autism spectrum.
Deadline: Applications for the 2019 cycle will be accepted until May 6, 2019 at 11:59 PM ET.
Undergraduate Scholarships
Overview: Since 1995, SHAPE America has awarded scholarships to outstanding undergraduate and graduate student members. The Ruth Abernathy Presidential Scholarship, developed by the past presidents of SHAPE America to honor deserving students, is awarded to three undergraduate students and two graduate students in January of each year. All scholarships are presented at the SHAPE America National Convention & Expo held in the spring.
Deadline: October 15, 2019
Overview: The award is a $1,000 scholarship awarded annually to an undergraduate health education major student. Recipients may spend the award in any manner they desire. Recipients will also receive a one-year complimentary student membership in SHAPE America.
Deadline: October 15, 2019
Overview: USRA presents up to four scholarship awards all worth $4,000 to undergraduate students each fall.
Applicants must be full-time undergraduate students attending a four-year accredited college or university that offers courses leading to a degree in science or engineering. Applicants must be within two (2) years of earning a B.S. or a B.A. in a field of science and engineering, including life science and science education by the time the award is received. Scholarship awards are made in the fall, with applications accepted during the summer.
Deadline: Applications re-open  Spring 2019
Overview: Lendza is a California-based online marketplace focused on helping small businesses obtain working capital via their network of lenders. If you want a little help with your college expenses, be sure to take advantage of Lendza's scholarship opportunity. Lendza will award a $500 scholarship to the student who writes their favorite essay.
Awarded to one college student who displays a noticeable spark of entrepreneurial spirit. Last year's winner!
Deadline: December 31, 2018
Overview: Sachs Marketing Group is a search engine optimization (SEO) and social media company based in Southern California who use innovative strategies to go beyond the scope of "regular" SEO. Sachs Marketing Group is also dedicated to helping to support general marketing education and is offering an annual $1,000 scholarship to a student currently enrolled in any accredited college.
Deadline: December 15, 2018

Overview: Blades of Green has created a merit-based scholarship fund for individuals seeking undergraduate or graduate level education in environmental studies or related fields. Mark and Brad Leahy have created a $1,000 scholarship for the 2019 academic year. The scholarship will be awarded based on academic excellence, the pursuit of further study in environmental education at an accredited college or university, and passion for further study.
Deadline: March 15th, 2019
Overview: The AAF Tenth District Scholarship is designed to recognize, promote and encourage academically talented students of advertising-related disciplines, helping them complete their education. Three $2,500 scholarships will be awarded by the AAF Tenth District if a minimum of 20 applications are received.
Deadline: Must be received by 5:00 p.m., March 15, 2019
Overview: SuperMoney's mission is to help everyone reach their financial goals. SuperMoney's Financial Literacy Scholarship seeks to celebrate students who share our same mission. Our scholarship program awards $2,500 a year to a student who wants to help Americans improve their financial wellness through continued education.
Deadline: December 31st, 2019
There is a wide range of scholarships that are waiting for you to scoop up! After you finish going through our list, continue searching for more scholarships. The more you apply, the more you have a chance to get money that can help you during college. Good luck!
More Helpful Resources:
NEW LIST: 51 Scholarships Worth $1,000 for High School Students
Accepted to Multiple Colleges? Here's How to Confirm—and Reject—Your Admission
How to Find—and Win—Scholarships: Your Complete Guide
College Prep Guide: How to Create a Four-Year Plan for High School Freshmen