2023 Top Colleges in Oklahoma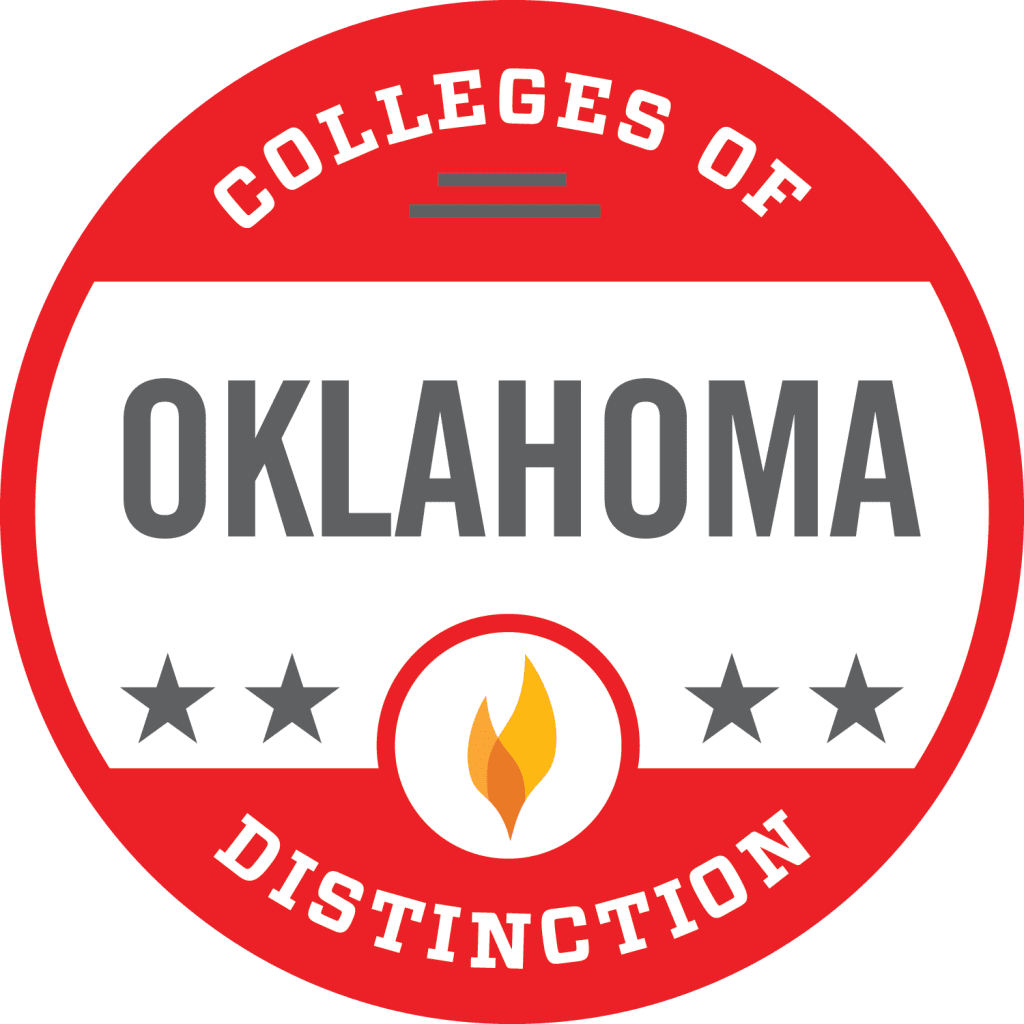 Published: September 1, 2022
By: Colleges of Distinction Staff
Jump to: Oklahoma Baptist University | Southern Nazarene University | University of Oklahoma | University of Science and Arts of Oklahoma | Frequently Asked Questions
Colleges of Distinction has hand-picked a selection of top schools that are well equipped to provide a personalized education catered to students' interests. Through a rigorous vetting and interview process for the 2022-2023 academic year, we have refreshed and reaffirmed that these institutions strive for excellence in line with the four overarching distinctions—Student Engagement, Teaching, Community, and Outcomes.
These schools vary in size, cost, location, academic offerings, and more, but they are all distinguished by their commitment to the undergraduate experience. The diversity of the college list is intentional, giving students and parents a variety of public and private universities to consider. No matter what, they all exhibit the foundational qualities of a fulfilling undergraduate education.
---

Shawnee, OK ‧ Christian ‧ 4-year
Oklahoma Baptist University is a highly ranked Christian liberal arts university in Shawnee, Oklahoma. Founded in 1910, OBU seeks to transform lives by equipping students to pursue academic excellence, integrate faith with all areas of knowledge, engage a diverse world, and live worthy of the high calling of God in Christ.
OBU is a distinctively Christian university, focusing on the spiritual growth of its students. With chapel speakers, small groups, and Bible studies, the community is full of opportunities for personal growth and connection with others. The University also offers abundant opportunities for international travel and service through its numerous GO Trips each year, with students traveling all around the world through school-sponsored trips.
Acceptance rate 58%       •       Net price $24,277       •       SAT Range 1000-1210       •       Students submitting SAT scores 27%
Total Undergrad Population 1,763       •       Setting Town       •       Private 4-year
Graduation rate (6 year) 55%       •       Retention rate 73%       •       Student-to-faculty ratio 14:1
---

Bethany, OK ‧ Christian ‧ 4-year
Founded in 1899, Southern Nazarene University is a private, Christian liberal arts university with a mission to make Christlike disciples through higher education. Located on a 44-acre campus in the heart of Oklahoma City, SNU grew out of several small colleges committed to training people for service to God and to one another. More than 32,000 alumni work and serve throughout the United States and around the world.
UNDERGRADUATE RESEARCH
The Undergraduate Research Symposium provides an opportunity for SNU undergrads to showcase the hard work they've put forth researching various topics in an array of disciplines.
SNU's McNair Scholars program is a federally funded TRiO program that provides research and scholarly activities for first-generation, income-eligible, and otherwise underserved students. Students conduct at least one funded independent research project and have access to funds to present at state, regional, and national conferences.
Net price $20,673       •       Total Undergrad Population 2,208       •       Setting Suburb       •       Private 4-year
Graduation rate (6 year) 47%       •       Retention rate 68%       •       Student-to-faculty ratio 14:1
---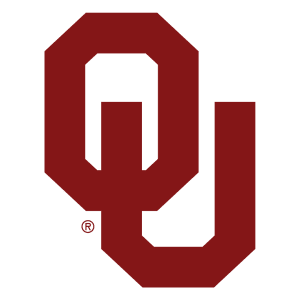 Norman, OK ‧ Public ‧ 4-year
Discover a world-class education at the University of Oklahoma, where academic rigor meets a tight-knit community feel. With over 170 majors to choose from, students at OU can explore everything from business to engineering to creative writing. OU is also a research powerhouse, with opportunities for students to engage in cutting-edge research in fields like medicine, energy, and weather. The campus is home to a diverse student body from across the United States and over 100 countries, and offers over 500 student organizations where students can get involved in everything from community service to Greek life.
The beautiful 3,000-acre campus is home to stunning architecture, beautiful gardens, and state-of-the-art facilities, including a brand new $500 million research complex. Athletics are also a big part of campus life, with the OU Sooners being a force to be reckoned with in football and many other sports. Whether you're studying in the library or tailgating before a big game, the University of Oklahoma has something for everyone.
Acceptance rate 83%       •       Net price $21,836       •       SAT Range 1100-1300      •      Students submitting SAT scores 41%
Total Undergrad Population 21,383       •      Setting Suburb       •      Public 4-year
Graduation rate (6 year) 72%       •       Retention rate 87%       •       Student-to-faculty ratio 20:1
---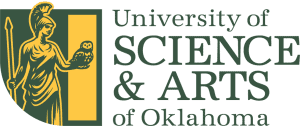 Chickasha, OK ‧ Public ‧ 4-year
The University of Science and Arts of Oklahoma is Oklahoma's only public liberal arts college. Science & Arts was founded in 1908 as a women's institution, Oklahoma College for Women (OCW), the first college created by Oklahoma's first legislature. Science & Arts is one of only seven state institutions with similar missions ever created in the United States, and it is the only Oklahoma college to be named a National Historic District on the National Register of Historic Places.
IDS CORE
The world is complex, and so many complex challenges face this generation. The University of Science and Arts of Oklahoma's interdisciplinary core curriculum is not just a bundle of general education requirements with a fancy name. The Interdisciplinary Studies (IDS) core curriculum differs from other general education programs in several key ways: the breadth and structure of the program, its emphasis on interdisciplinarity, and its use of team teaching. Students commit 50 credit hours to the IDS program over the course of their college careers. This commitment fosters connections between faculty and students who, unable to completely withdraw into one academic department, interact with a wide range of people, ideas, and viewpoints on a daily basis.
Acceptance rate 36%       •       Net price $8,000       •       SAT Range 600-1200       •       Students submitting SAT scores 16%
Total Undergrad Population 733       •       Setting Town       •       Public 4-year
Graduation rate (6 year) 41%       •       Retention rate 64%       •       Student-to-faculty ratio 16:1
---
What it's like to attend schools in Oklahoma and other FAQ:
What are average tuition costs in Oklahoma?
The average undergraduate tuition & fees for colleges in Oklahoma is $9,000 for in-state students at public institutions, $23,000 for out-of-state students at public institutions, and $25,000 for students at private institutions.
Cheapest degree program in Oklahoma
University of Science and Arts of Oklahoma has an average net price of $8,000, making it the least expensive school in Oklahoma that made our list.
Easiest degree program to get into in Oklahoma
University of Oklahoma has an acceptance rate of 83%, making it the least exclusive college in Oklahoma on our list.
Degree program with lowest student debt in Oklahoma
University of Oklahoma has a median total debt after graduation of $20,718. This is the typical debt for a student who completed their undergraduate degree.
Best Oklahoma Colleges by Award
2023 Best Business Schools in Oklahoma
Best Colleges by State
California | Texas | Florida | New York | Pennsylvania | Illinois | Georgia | Ohio | Alabama | Colorado | Connecticut | Massachusetts | Indiana | Iowa | Kansas | Kentucky | Louisiana | Maryland | Michigan | Minnesota | Missouri | New Jersey | North Carolina | Oregon | Tennessee | Virginia | Washington | Wisconsin