2023 Top Colleges in Missouri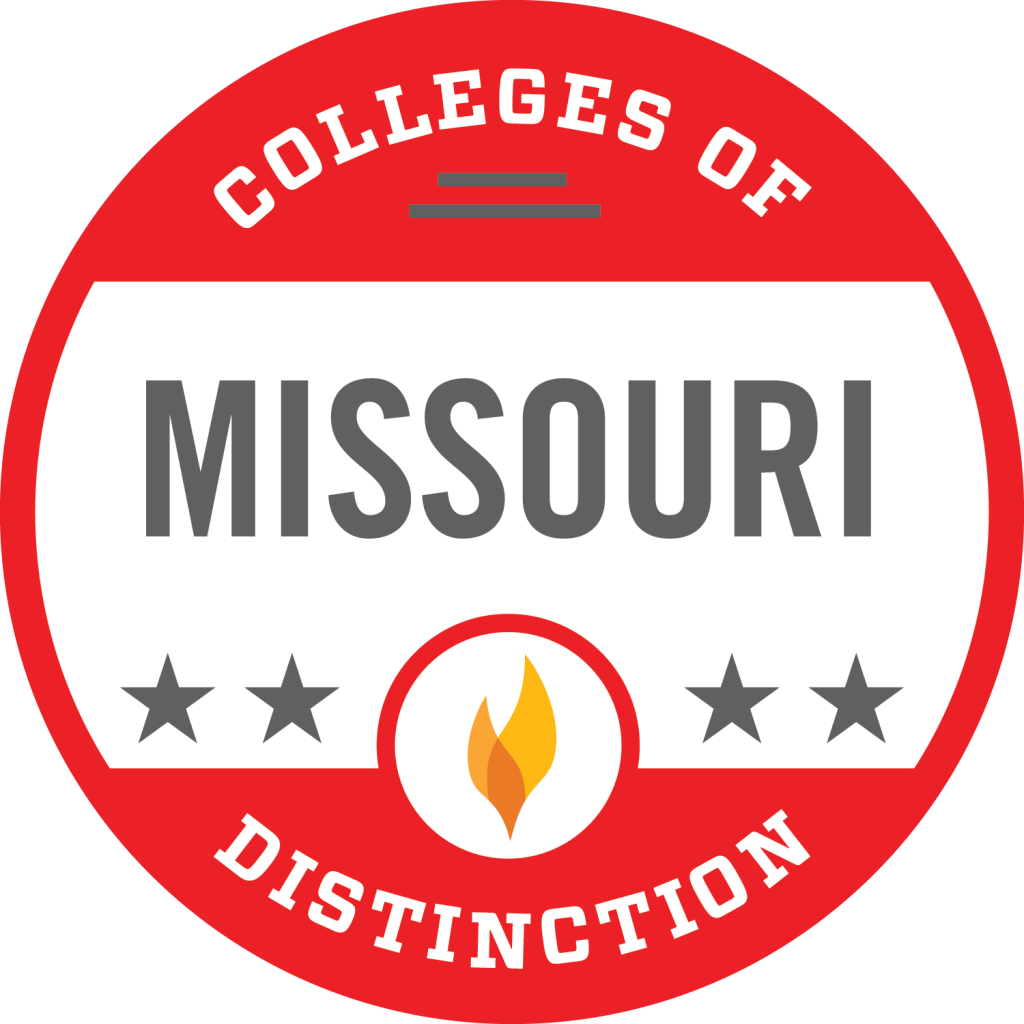 Published: September 1, 2022
By: Colleges of Distinction Staff
Jump to: Culver-Stockton College | Evangel University | Lindenwood University | Missouri University of Science and Technology | Saint Louis University | Southwest Baptist University | Stephens College | Truman State University | University of Missouri | University of Missouri-Kansas City | Frequently Asked Questions
Colleges of Distinction has hand-picked a selection of top schools that are well equipped to provide a personalized education catered to students' interests. Through a rigorous vetting and interview process for the 2022-2023 academic year, we have refreshed and reaffirmed that these institutions strive for excellence in line with the four overarching distinctions—Student Engagement, Teaching, Community, and Outcomes.
These schools vary in size, cost, location, academic offerings, and more, but they are all distinguished by their commitment to the undergraduate experience. The diversity of the college list is intentional, giving students and parents a variety of public and private universities to consider. No matter what, they all exhibit the foundational qualities of a fulfilling undergraduate education.
---

Springfield, MO ‧ Christian ‧ 4-year
Offering more than 70 academic programs, Evangel University is on the cutting edge of today's professional fields and vocational ministry training. Its commitment to the integration of faith, learning, and life attracts students from a wide variety of Christian backgrounds. These students have a strong commitment to academics and an even stronger desire to combine their Christian faith with every aspect of their lives.
When Evangel University opened its doors in 1955, it distinguished itself as the first Pentecostal liberal arts college chartered in America. Evangel is a coeducational university focused on developing students' God-given calling through a faith-based education that also prepares them for their career.
SERVICE-LEARNING
Beyond academics, Evangel proudly provides opportunities for students to learn and grow by giving back to the community. One of the most exciting opportunities involves the university's new partnership with Convoy of Hope. This collaboration is set to establish a new "Center for Compassion" in order to expand learning and service opportunities available to students. As a dedicated Center for service, this initiative will be an excellent training ground for those interested in compassion ministries.
Acceptance rate 95% • Net price $23,219
Total Undergrad Population 1,999 • Setting City: Midsize • Private 4-year
Graduation rate (6 year) 48% • Retention rate 80% • Student-to-faculty ratio 16:1
Click here for available majors
Best Missouri Colleges by Award
2023 Best Business Schools in Missouri
Best Colleges by State
California | Texas | Florida | New York | Pennsylvania | Illinois | Georgia | Ohio | Alabama | Colorado | Connecticut | Massachusetts | Indiana | Iowa | Kansas | Kentucky | Louisiana | Maryland | Michigan | Minnesota | New Jersey | North Carolina | Oklahoma |Oregon | Tennessee | Virginia | Washington | Wisconsin