Valley City State University
Valley City, North Dakota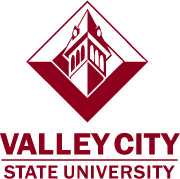 Founded in 1890, Valley City State University has a rich history of providing top-tier education and fostering academic excellence. With its commitment to innovation, community engagement, and student success, VCSU has emerged as a dynamic and forward-thinking university.
SHOW MORE
Nestled within the breathtaking landscapes of North Dakota, VCSU offers students a unique blend of a close-knit campus community and access to diverse opportunities. The university is dedicated to providing a supportive and inclusive environment for its students, enabling them to thrive academically and personally.
Beyond the classroom, Valley City State University is known for its vibrant campus life, including various student organizations, sports teams, and cultural events. The university's commitment to holistic education ensures that students not only excel in their academic pursuits but also develop leadership skills and a strong sense of community engagement.
Whether you're looking to embark on a transformative educational journey, conduct groundbreaking research, or simply enjoy the vibrant campus life, Valley City State University stands as a beacon of opportunity and personal growth in the heart of North Dakota.
Get to know Valley City State University
918
Degree-Seeking Undergraduates
Full-time to Part-time Ratio
11:1
Student/teacher ratio
$6,619
In-state tuition cost
$11,583
Out-of-state tuition cost
-
0%
1%
2%
3%
4%
5%
6%
7%
8%
9%
10%
11%
12%
13%
14%
15%
16%
17%
18%
19%
20%
21%
22%
23%
24%
25%
26%
27%
28%
29%
30%
31%
32%
33%
34%
35%
36%
37%
38%
39%
40%
41%
42%
43%
44%
45%
46%
47%
48%
49%
50%
51%
52%
53%
54%
55%
56%
57%
58%
59%
60%
61%
62%
63%
64%
65%
66%
67%
68%
69%
70%
71%
72%
73%
74%
75%
76%
77%
78%
79%
80%
81%
82%
83%
84%
85%
86%
87%
88%
89%
90%
91%
92%
93%
94%
95%
96%
97%
98%
99%
100%
6-year graduation rate
Rolling
Application deadline
-
0%
1%
2%
3%
4%
5%
6%
7%
8%
9%
10%
11%
12%
13%
14%
15%
16%
17%
18%
19%
20%
21%
22%
23%
24%
25%
26%
27%
28%
29%
30%
31%
32%
33%
34%
35%
36%
37%
38%
39%
40%
41%
42%
43%
44%
45%
46%
47%
48%
49%
50%
51%
52%
53%
54%
55%
56%
57%
58%
59%
60%
61%
62%
63%
64%
65%
66%
67%
68%
69%
70%
71%
72%
73%
74%
75%
76%
77%
78%
79%
80%
81%
82%
83%
84%
85%
86%
87%
88%
89%
90%
91%
92%
93%
94%
95%
96%
97%
98%
99%
100%
Acceptance rate
-
0%
1%
2%
3%
4%
5%
6%
7%
8%
9%
10%
11%
12%
13%
14%
15%
16%
17%
18%
19%
20%
21%
22%
23%
24%
25%
26%
27%
28%
29%
30%
31%
32%
33%
34%
35%
36%
37%
38%
39%
40%
41%
42%
43%
44%
45%
46%
47%
48%
49%
50%
51%
52%
53%
54%
55%
56%
57%
58%
59%
60%
61%
62%
63%
64%
65%
66%
67%
68%
69%
70%
71%
72%
73%
74%
75%
76%
77%
78%
79%
80%
81%
82%
83%
84%
85%
86%
87%
88%
89%
90%
91%
92%
93%
94%
95%
96%
97%
98%
99%
100%
Out-of-state students
-
0%
1%
2%
3%
4%
5%
6%
7%
8%
9%
10%
11%
12%
13%
14%
15%
16%
17%
18%
19%
20%
21%
22%
23%
24%
25%
26%
27%
28%
29%
30%
31%
32%
33%
34%
35%
36%
37%
38%
39%
40%
41%
42%
43%
44%
45%
46%
47%
48%
49%
50%
51%
52%
53%
54%
55%
56%
57%
58%
59%
60%
61%
62%
63%
64%
65%
66%
67%
68%
69%
70%
71%
72%
73%
74%
75%
76%
77%
78%
79%
80%
81%
82%
83%
84%
85%
86%
87%
88%
89%
90%
91%
92%
93%
94%
95%
96%
97%
98%
99%
100%
Full-time faculty w/ terminal degree
College Highlights
Engaged Students
Great Teaching
Vibrant Communities
Admission & Aid
Engaged Students
CLASS SIZE
The number of sections of each class size.
2-9: 79 | 10-19: 78 | 20-29: 46
30-39: 11 | 40-49: 0 | 50-99: 1 | 100+: 0
ENROLLMENT BY ETHNICITY
Non-U.S. Citizen: 3%
Hispanic/Latinx: 6%
Black or African American, non-Hispanic: 3%
White, non-Hispanic: 80%
Native/Indigenous American or Alaska Native, non-Hispanic: 1%
Asian, non-Hispanic: 1%
Native Hawaiian or other Pacific Islander, non-Hispanic: 1%
Two or more races, non-Hispanic: 6%
Race and/or ethnicity unknown: 0%
Great Teaching
SPECIAL STUDY OPTIONS
Programs available at this institution.
Accelerated program
Cross-registration
Distance learning
Double major
Dual enrollment
Independent study
Internships
Liberal arts/career combination
Student-designed major
Study abroad
Teacher certification program
Vibrant Communities
RESIDENCE LIFE
Percent of students living on campus.
First-time, first-year (freshman) students: 81%
Undergraduates: 32%
Campus housing options.
Coed dorms
Men's dorms
Women's dorms
Apartments for married students
Apartments for single students

Admission & Aid
Admission
ADMISSIONS FACTORS
Very Important
Academic GPA | Standardized test scores

Considered
Rigor of secondary school record

FRESHMAN PROFILE
SAT Composite
25th Percentile: 1020 | 75th Percentile: 1020
ACT Composite
25th Percentile: 18 | 75th Percentile: 24
ACT Math
25th Percentile: 18 | 75th Percentile: 24
ACT English
25th Percentile: 16 | 75th Percentile: 23
ACT Science
25th Percentile: 19 | 75th Percentile: 24
ACT Science
25th Percentile: 19 | 75th Percentile: 25
Tuition & Cost
Tuition (in-state): $6,619
Tuition (out-of-state): $11,583
Fees: $1,894
Room: $2,800
Board: $4,480
Contact Valley City State University