Trinity Christian College
Palos Heights, Illinois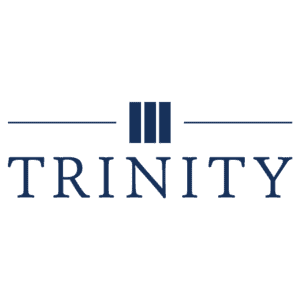 Trinity Christian College has been changing students' lives since 1959, having been begun by a group of entrepreneurs who wanted to develop Chicago-area Christians who would put their faith into action, not just believe. As a smaller college, Trinity provides students with individualized attention, harnessing an extensive network throughout Chicago in order to make a difference in the world. Trinity faculty help students discover their passion and develop it into incredible achievement. Through a Biblically informed liberal arts education, the College community endeavors to provide an environment of Christian integrity and love, enhancing and supporting the entire learning experience.
Get to know Trinity Christian College
1,015
Degree-Seeking Undergraduates
Full-time to Part-time Ratio
-
0%
1%
2%
3%
4%
5%
6%
7%
8%
9%
10%
11%
12%
13%
14%
15%
16%
17%
18%
19%
20%
21%
22%
23%
24%
25%
26%
27%
28%
29%
30%
31%
32%
33%
34%
35%
36%
37%
38%
39%
40%
41%
42%
43%
44%
45%
46%
47%
48%
49%
50%
51%
52%
53%
54%
55%
56%
57%
58%
59%
60%
61%
62%
63%
64%
65%
66%
67%
68%
69%
70%
71%
72%
73%
74%
75%
76%
77%
78%
79%
80%
81%
82%
83%
84%
85%
86%
87%
88%
89%
90%
91%
92%
93%
94%
95%
96%
97%
98%
99%
100%
Retention rate
10:1
Student/teacher ratio
$31,700
Full-time tuition cost
-
0%
1%
2%
3%
4%
5%
6%
7%
8%
9%
10%
11%
12%
13%
14%
15%
16%
17%
18%
19%
20%
21%
22%
23%
24%
25%
26%
27%
28%
29%
30%
31%
32%
33%
34%
35%
36%
37%
38%
39%
40%
41%
42%
43%
44%
45%
46%
47%
48%
49%
50%
51%
52%
53%
54%
55%
56%
57%
58%
59%
60%
61%
62%
63%
64%
65%
66%
67%
68%
69%
70%
71%
72%
73%
74%
75%
76%
77%
78%
79%
80%
81%
82%
83%
84%
85%
86%
87%
88%
89%
90%
91%
92%
93%
94%
95%
96%
97%
98%
99%
100%
Acceptance rate
-
0%
1%
2%
3%
4%
5%
6%
7%
8%
9%
10%
11%
12%
13%
14%
15%
16%
17%
18%
19%
20%
21%
22%
23%
24%
25%
26%
27%
28%
29%
30%
31%
32%
33%
34%
35%
36%
37%
38%
39%
40%
41%
42%
43%
44%
45%
46%
47%
48%
49%
50%
51%
52%
53%
54%
55%
56%
57%
58%
59%
60%
61%
62%
63%
64%
65%
66%
67%
68%
69%
70%
71%
72%
73%
74%
75%
76%
77%
78%
79%
80%
81%
82%
83%
84%
85%
86%
87%
88%
89%
90%
91%
92%
93%
94%
95%
96%
97%
98%
99%
100%
Out-of-state students
College Highlights
Engaged Students
Great Teaching
Vibrant Community
Successful Outcomes
Admissions & Aid
Engaged Students
HONORS PROGRAM
For academically gifted, intellectually curious, and deeply passionate students interested in leadership formation, Trinity's Honors Program provides both challenge and support through a customized curriculum. As part of The Honors Program, students become leaders on Trinity's campus, in communities beyond the College, and in their chosen professional and graduate fields. The program also offers opportunities for mentoring conversations through such activities as excursions to downtown Chicago, Honors teas, and communal meals.
COMMUNITY PARTNERSHIPS AND SERVICE-LEARNING
Trinity's community believes strongly that service is not something to be done exclusively in the summer or over spring break; rather, it should be woven into the fabric of their lives. At the core of the Office of Community Partnerships and Service-Learning (OCPSL) is a strong college-organization relationship with valued partners. Through reciprocal relationships with these community partners, Trinity is able to serve not only students, but the larger community as well. Trinity seeks to equip local organizations with dedicated, responsible student volunteers and interns. It's with these partners that the College prepares its students to be "active members of a community based on the Biblical requirements of justice, humility, and love".  
Students regularly engage with ministries and organizations around the Chicago area to provide tutoring, mentoring, meals for the homeless, and a helping hand to others. Some of the ministries with which Trinity partners include By the Hand Club for Kids, Restoration Ministries, Roseland Christian Ministries, Feed my Starving Children, and Children's Hunger Fund.
STUDENT RESEARCH
Students at Trinity have incredible opportunities to participate in undergraduate research. Unlike larger universities at which traditional undergraduates do not have access to research opportunities, students at Trinity are working directly alongside faculty to deepen their engagement within their field of study. Upperclassmen have the additional opportunity to become a VanderVelde Research Fellow, receiving a scholarship as recognition for their work.
One of the key highlights in Trinity research is the opportunity for students to present their discoveries at both a local and national level. Each spring, Trinity students are able to present their work during the annual OPUS celebration, a school-wide recognition of achievement and performance. Students have also been invited to present their work at the National Conference for Undergraduate Research (NCUR), held annually at various universities around the country. Being able to present on a national level is a rich opportunity for students to showcase their work to their peers, hone their presentation skills, and network with the top graduate schools in the nation.
STUDY ABROAD
There's no better time to travel abroad than during the college years. Based on its mission to provide an education that encourages cross-cultural understanding within a biblical framework, Trinity encourages all students to take advantage of semester-long trips abroad so that they may broaden their understanding of other cultures and complement their on-campus field of study. Many of the options include field education, internships, or service-learning—both in foreign and domestic settings. Trinity's off-campus programs include locations in Spain, Ecuador, Netherlands, Oman, Romania, and Downtown Chicago. Students can also participate in several other programs through consortial agreements with other institutions in Australia, the Balkans, Nashville, Costa Rica, Los Angeles, the Middle East, England, Uganda, or Washington, DC.
ENROLLMENT BY ETHNICITY
Non-U.S. Citizen: 4%
Hispanic/Latinx: 17%
Black or African American, non-Hispanic: 12%
White, non-Hispanic: 62%
Native/Indigenous American or Alaska Native, non-Hispanic: 1%
Asian, non-Hispanic: 2%
Native Hawaiian or other Pacific Islander, non-Hispanic: 0%
Two or more races, non-Hispanic: 0%
Race and/or ethnicity unknown: 2%
Great Teaching
It's often said that "It's not what you know; it's who you know," but it is perhaps better put, "It's who you know who cares about you." At Trinity, it is this personal touch that makes an incredible difference in a student's education. Professors make themselves readily available to students after class, during posted office hours, and even in the evenings so that each student can succeed. Many faculties at other institutions would rather spend time doing research that tending to students' needs, but what ignites Trinity faculty and sets them apart is their dedication to helping students discover and pursue their passions the fullest extent. This deep drive for student success translates to a rich and vibrant learning community that puts the student first above all.
FIRST-YEAR FORUM
The Office of the First-Year Experience (FYE) is dedicated to helping new Trolls transition successfully to the College. From the first day on campus, this program empowers students to take full advantage of the academic, social, spiritual, and volunteer opportunities on campus, across the Chicago area, and around the world. FYE helps bring students into the campus community in order to figure out more about who they are.
NEW PROGRAMS
As the world changes and new needs arise, Trinity is committed to providing new and innovative programs that meet the demands of today's market. Trinity recently introduced new programs in Art Therapy, Health Communication, HR Management, Writing and Web Design, Music and Worship, Recreation and Sport Management, Youth Ministry, Cross-Cultural Ministries, and Christian Ministry. Each program will continue to provide hands-on internship or field experience for every student to ensure that they are fully trained for life after graduation.
OFFICE OF LEARNING SERVICES
As a commitment to help all students succeed, Trinity's Office of Learning Services extends to all Trinity students, helping with peer tutoring, academic coaching, disability, and probationary services. Whether students are afraid of losing a scholarship or struggling to understand content in their classes, Trinity is committed to their the academic well-being
WORLDVIEW SERIES
Trinity's WorldView series is an annual community and college series for film, word, and current events and music. Students are exposed to a wide variety of interesting topics by thought-provoking speakers who offer critical insights, challenged to think deeply about issues that are crucially relevant to society.
Vibrant Community
STUDENT ACTIVITIES
The Trinity Student Activities crew makes campus an exciting place to be! They plan events for students every weekend, utilizing the incredible campus facilities as well as the unlimited opportunities in Chicago. Live music performances, talent shows, dances, movie nights, and fun excursions throughout the city are just the a taste of what happens each week. Campus traditions like The Amazing Mess, Troll Madness, Formal, and Troll Stock always provide something to look forward to. Trinity values the community on campus, and Student Activities exists to help deepen such a College-wide bond.
TROLL NATION
Trinity students enthusiastically support their sports teams and their mascot—the one and only Troll—as part of the Troll Nation. Trinity's student section is easily identified at every home contest, packed with fans who cheer the team on to victory. Student leaders help organize different themes like 80's night, whiteouts, grilling before the game, and taking pictures with Troll.
RESIDENT ASSISTANTS
The residence life program is developed and managed by professional administrative educators, called Area Directors. Assistant Area Directors (AADs) and Resident Assistants (RAs) are experienced student leaders who serve the residence life program alongside professional staff. They are selected for their heart for others, clear understanding for the mission of Trinity, and excellent leadership qualities. Together, the RAs and AADs work to create a fun, safe, and supportive environment by planning events and ensuring that all students are able to thrive while living on campus.
TRINITY BUSINESS NETWORK
The Trinity Business Network (TBN) is committed to providing Christ-centered business learning opportunities for Trinity Christian College students, alumni, and friends. To fulfill this mission, TBN hosts regular speaking engagements with local and nationally known business people, small group discussions, educational workshops, and seminars. These opportunities are always free to Trinity students, providing them unique insights and access to top business professionals.
CAMPUS MINISTRIES
The Chaplain's Office facilitates and leads various ministries with the help of the student ministry leadership team. This team is made up of student ministry leaders, student worship scholarship recipients, and peer ministry scholarship recipients. It meets weekly with the Chaplain to review ministry activities, grow in spiritual formation, learn leadership skills, and encourage one another in prayer and by mutual accountability. Worship ministries on Trinity's campus include the chapel program, Sunday Night Worship, Men's and Women's Ministry, Prayer Ministry, and Outcry, a student-led praise and worship group.
Successful Outcomes
Trinity students are prepared for life beyond college thanks to their liberal arts curriculum that is grounded in Christian faith. The College's 11:1 student-to-faculty ratio allows for personal mentoring that brings out the best in each student. In fact, 92% of the average graduating class is employed or in grad school within six months of graduation. Trinity alumni are confident in what they believe and possess the skills and experience necessary to excel in their field for good, for God, and for the world.
INTERNSHIPS
Trinity recognizes that one of the biggest disadvantages of looking for a job after graduation is lack of professional experience. To combat this challenge, every Trinity student is required to have a practical, hands-on experiences before they graduate. These internships with capstone or research experiences provide them with the knowledge and network they need by matching them to specific opportunities that fit their ultimate goals. Students work with their faculty advisor, alumni, and career services to find the experience that perfectly suits their needs.
CHICAGO NETWORK
Being located next to the nation's third largest city is a distinct Trinity student advantage. Trinity's extensive network of alumni, friends, and partners provides students with unique experiences that can't be matched at other institutions. Students bring their coursework to life with excursions both in and around the city, and guest speakers and experts in every field are accessible for lectures and various speaking engagements. Internships and field experiences are nearly unlimited, and the opportunities for weekend exploration and fun never stop.
OFFICE OF CAREER AND VOCATION
The Office of Career and Vocation provides students with the necessary tools to thrive upon graduation. The process of career preparation does not wait to start until senior year; rather, Trinity is intentional to bring the necessary skills and knowledge to students as soon as they begin their orientation experience. Students can discover their vocational strengths through various inventory tests, and they are each mentored on how to develop productive résumés as early as their freshman year. Faculty regularly partner with the Office to best develop insight on the various career paths and outcomes of their students' majors. Students regularly praise the one-on-one attention and guidance they receive, enjoying specifically focused aid that helps them pursue their passions.
Admissions & Aid
ADMISSIONS PROCESS
Students are encouraged to apply during the fall semester of their senior year. They can apply to Trinity using the Common Application or via the College's application online. Students are admitted on a rolling basis and typically receive a decision regarding their enrollment within two weeks of submitting all required documents to the College.
TEST SCORES
Required
FRESHMAN PROFILE
SAT Evidence-Based Reading and Writing
25th Percentile: 490 | 75th Percentile: 600
SAT Math
25th Percentile: 490 | 75th Percentile: 580
ACT Composite
25th Percentile: 20 | 75th Percentile: 26
ACT Math
25th Percentile: 18 | 75th Percentile: 25
ACT English
25th Percentile: 20 | 75th Percentile: 28
Tuition & Cost
Tuition: $31,700
Fees: $375
Room & Board: $10,100
Contact Trinity Christian College