Stillman College
Tuscaloosa, Alabama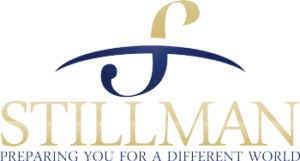 Christian Education for a Changing World
For 143 years, Stillman College has provided outstanding educational experiences undergirded with the principles of faith and ethical integrity inherent in a Christian education. A Historically Black College (HBCU), Stillman is committed to providing unique opportunities to diverse populations while preparing all students for leadership and service. Experiential learning and community engagement provide students with unique opportunities to learn and grow, producing graduates who will contribute to society as well as the 21st-century knowledge economy.
SHOW MORE
Founded in 1876, Stillman is a coeducational, private liberal arts college historically and formally affiliated with the Presbyterian Church (U.S.A.). With an average enrollment of 780 students, a faculty of 41, 17 academic programs, and service- and value-added dimensions, the College offers an unparalleled education to the world's future leaders. The College's purpose is to provide a student-centered, fulfilling, technologically enriched educational experience that will produce graduates who think carefully and logically; exhibit competence in their academic discipline; qualify for admission to graduate and professional schools; and manifest the ability to do research, scholarship, and creative production/performance.
Stillman is accredited by the Southern Association of Colleges and Schools Commission on Colleges (SACSCOC) to award baccalaureate degrees. In addition, Stillman holds two discipline-specific accreditations; the Department of Education is accredited by the National Council for Accreditation of Teacher Education (NCATE), and the Department of Business is accredited by the International Assembly for Collegiate Business Education (IACBE). Stillman's faculty are highly credentialed with 93% holding the terminal degree in their discipline. The majority of faculty actively pursue scholarly endeavors, such as research, grant writing, book and article publishing, and creative scholarship.
Get to know Stillman College
712
Degree-Seeking Undergraduates
Full-time to Part-time Ratio
-
0%
1%
2%
3%
4%
5%
6%
7%
8%
9%
10%
11%
12%
13%
14%
15%
16%
17%
18%
19%
20%
21%
22%
23%
24%
25%
26%
27%
28%
29%
30%
31%
32%
33%
34%
35%
36%
37%
38%
39%
40%
41%
42%
43%
44%
45%
46%
47%
48%
49%
50%
51%
52%
53%
54%
55%
56%
57%
58%
59%
60%
61%
62%
63%
64%
65%
66%
67%
68%
69%
70%
71%
72%
73%
74%
75%
76%
77%
78%
79%
80%
81%
82%
83%
84%
85%
86%
87%
88%
89%
90%
91%
92%
93%
94%
95%
96%
97%
98%
99%
100%
Retention rate
18:1
Student/teacher ratio
$9,548
Full-time tuition cost
-
0%
1%
2%
3%
4%
5%
6%
7%
8%
9%
10%
11%
12%
13%
14%
15%
16%
17%
18%
19%
20%
21%
22%
23%
24%
25%
26%
27%
28%
29%
30%
31%
32%
33%
34%
35%
36%
37%
38%
39%
40%
41%
42%
43%
44%
45%
46%
47%
48%
49%
50%
51%
52%
53%
54%
55%
56%
57%
58%
59%
60%
61%
62%
63%
64%
65%
66%
67%
68%
69%
70%
71%
72%
73%
74%
75%
76%
77%
78%
79%
80%
81%
82%
83%
84%
85%
86%
87%
88%
89%
90%
91%
92%
93%
94%
95%
96%
97%
98%
99%
100%
Acceptance rate
-
0%
1%
2%
3%
4%
5%
6%
7%
8%
9%
10%
11%
12%
13%
14%
15%
16%
17%
18%
19%
20%
21%
22%
23%
24%
25%
26%
27%
28%
29%
30%
31%
32%
33%
34%
35%
36%
37%
38%
39%
40%
41%
42%
43%
44%
45%
46%
47%
48%
49%
50%
51%
52%
53%
54%
55%
56%
57%
58%
59%
60%
61%
62%
63%
64%
65%
66%
67%
68%
69%
70%
71%
72%
73%
74%
75%
76%
77%
78%
79%
80%
81%
82%
83%
84%
85%
86%
87%
88%
89%
90%
91%
92%
93%
94%
95%
96%
97%
98%
99%
100%
Out-of-state students
College Highlights
Engaged Students
Great Teaching
Vibrant Communities
Successful Outcomes
Admission & Aid
Engaged Students
FIRST-YEAR EXPERIENCE
Stillman's first-year experience includes a common orientation class that all freshmen take throughout their first two semesters at the College. With each class section aligned with specific majors or programs of study in mind, this class provides a common learning environment in which students can learn the soft skills necessary for success in the College classroom, all while forming camaraderie among the new peers who are interested in the same program of study. This is a great opportunity for new students to develop a peer group with common interests and goals as they plan for entry into their major.
COLLEGE-WIDE RESEARCH
At Stillman, every student engages in undergraduate research. Whether the experience is participating in primary research in a research laboratory as an undergraduate fellow or developing a research question or topic for a senior thesis, research is an integral part of student engagement and learning. 
The Senior Thesis, a rigorous primary research exercise, requires that each student works with a thesis advisor to develop a topic or question relevant to their program of study. The final product is then feature in a public presentation open to the entire campus community. Satisfying this graduation requirement aids the student in developing the necessary skills of primary research development, information and data analysis, and oral communication to a diverse audience, all of which are important skills in the developing job market. It is just one more way in which Stillman prepares students for a different world.
"Working with students through the senior research project provides an excellent opportunity for me to engage students individually and clarify critical concepts and academic practices in the discipline, which they have learned during their matriculation at Stillman. It is an opportunity for me to recapitulate important life lessons students have learned during their time at Stillman and which will serve them well in their professional and academic life. It is a moment that strengthens the bond between the student and instructor and hence the student's bond to Stillman. It is always heartening to hear from students who have graduated, how the senior research process enhanced their disciplinary confidence and built their character."
– Dr. David T. Ngong, Associate Professor of Theology, 2019
ENROLLMENT BY ETHNICITY
Non-U.S. Citizen: 0%
Hispanic/Latinx: 1%
Black or African American, non-Hispanic: 95%
White, non-Hispanic: 4%
Native/Indigenous American or Alaska Native, non-Hispanic: 0%
Asian, non-Hispanic: 0%
Native Hawaiian or other Pacific Islander, non-Hispanic: 0%
Two or more races, non-Hispanic: 0%
Race and/or ethnicity unknown: 0%
Great Teaching
EVER-EVOLVING CURRICULUM
At Stillman, faculty are encouraged to remain open to learning new methods and approaches to the delivery of course content material. In this way, the programs of study are constantly developing and incorporating active learning assignments, collaborative assignments, and projects that provide students with opportunities to use what they have learned to work together toward common learning goals. 
Stillman has writing-intensive courses that incorporate writing as an instructional activity as well as an assessment activity. Faculty have experienced several professional development training activities that assist them as they are revising and refining their content delivery skills in the classroom. At Stillman, great teaching is the product of continuous learning.
"Students learn and thrive best when they embrace hands-on learning in a vibrant, energetic, and exciting environment. After ACUE training, I teach in ways that help students apply what they have learned in the classroom as they continue their studies and professional careers. Students learn through application; for example, I engage all students by assigning groups case studies and providing them with the tools needed to run simultaneously with my lectures as well as questions that allow for multiple perspectives."
– Dr. Carol Williams, Associate Professor of Business, 2019
Vibrant Communities
"As the Dean of Student Life, the on-the-spot conversations, counseling, consoling, and intellectual dialogue that I have experienced with Stillman students is a great testament to the vibrancy of the Stillman College community and the engagement of students by the faculty and staff. I can't begin to express the gratitude I have after hearing a student call from across Greek row or the cafeteria wanting to know my thoughts about an internship opportunity or requesting me to serve as a reference."
– Marcus Kennedy, Dean of Student Life, 2019
SERVICE-MINDED LEADERSHIP
The vibrancy of the Stillman community is sustained by a variety of service-learning activities, just one example of which includes the Executive Speaker Series. The Executive Speaker Series engages students and political, business, and industry leaders from Tuscaloosa, the state of Alabama, and the nation in relevant, thought-provoking discussions on a diverse range of issues that impact our lives and our communities. The Executive Speaker Series encourages participants to become engaged citizens and leaders who inspire transformation and will be the voices of change for future generations. 
"Stillman provided me with some of the most wonderful opportunities within my field. Being a student leader, not only showed me how to be a leader but remain humble and a servant at all times." — Bruce Henderson, Music Major, Class of 2013
OUT IN THE COMMUNITY
Stillman provides students from all academic disciplines with the opportunity to give back to the local community through such service projects as Adopt-A-School. Through this project, students from the Department of Education, Athletics, and the Student Government Association actively engage with schools throughout the Tuscaloosa City and Tuscaloosa County School Systems to enrich the quality of education and provide positive role models for young people in the community.
SCHOOL LOCATION
Stillman is located on a beautiful, green, 100+ acre campus in Tuscaloosa, Alabama. The campus is safe and secure with gated entrances, and students have the option for single-room housing. With a population of approximately 100,000, the "college town" of Tuscaloosa hosts three institutions of higher education on the banks of the Black Warrior River. Tuscaloosa has a wide variety of restaurants, shops, parks, and outdoor recreation all conveniently located near the Stillman campus.
ATHLETICS
Stillman College Athletics is a proud member institution of the National Association of Intercollegiate Athletics (NAIA) Division I Southern States Athletic Conference. 
Stillman currently sponsors eight (8) varsity sports: Men's and Women's Basketball, Softball, Baseball, Men's and Women's Cross Country, and Men's and Women's Track & Field. Stillman College is the home of the Mighty Tigers, wearing Navy Blue and Vegas Gold with pride!
Successful Outcomes
"Nearly 50 years ago, I arrived at Stillman not sure of who I was nor if my capability and capacity would enable me to be more than what society was preaching as the future for a Black male from a welfare home in a segregated community. 

In four short years, Stillman changed all that. Stillman instilled in me a sense of self-worth, self-confidence, and the self-discipline necessary to apply my God-given abilities in all facets of my personal and professional life in a deliberate and focused manner. Building on the work ethic developed at my single-parent home in Moundville, Alabama, and my observation of the President, Faculty, and Staff at Stillman, I early on came to believe that I could achieve in spite of societal limits. Subsequent to Stillman, I went on to have a successful 40-year U.S. Marine Corps career, being promoted through the ranks culminating at Lieutenant General as the third African American to be promoted to that rank in the history of the Marine Corps, with my life's story as a History-Maker (Military) being captured and archived in the Library of Congress."
– Lieutenant General Willie Williams, United States Marine Corps (Retired), Stillman Alumnus Class of 1974 and current Stillman College Board of Trustees Member
HOLISTIC SUCCESS
Stillman takes a well-rounded, holistic approach to preparing students for citizenship in the global community—one that calls upon men and women to be agents of change, leadership, and service. Stillman brings a private college's sense of purpose to bear on its historic public mission. Students wrestle with new ideas and develop ethical and critical thinking skills. Students not only develop the technical skills needed in today's workplace, but also the soft-skills needed to compete and succeed in a global workforce.
Toward this end, Stillman's Quality Enhancement Plan (QEP), "Intergenerational and Collaborative Oral Communication: Preparing Students for Success in the Professional Workplace," addresses agile communication as an essential need among graduates entering the professional world. The ability to communicate effectively among the five generations that currently make up the workforce will in large part determine students' success. Stillman's plan provides a curriculum that enhances students' understanding of oral and collaborative communication in intergenerational settings while creating an experiential learning paradigm that focuses on strengthening students' capacity to work with a number of people in a number of age groups.
CAREER SERVICES AND PROFESSIONAL DEVELOPMENT
To undergird its holistic approach to preparing students for life after college, Stillman's offices of Career Services and Professional Development provide excellent resources for exploring careers and academic areas of interests; for sharpening job-hunting skills; for connecting to employment, internship, and cooperative education opportunities; and for meeting the graduate schools, industry, and government representatives who visit the campus each year.
Admission & Aid
Admission
During the recruitment process, Stillman College seeks potential students whose character, personality, leadership potential, and academic record prepare them for success. Admission to Stillman is based upon high school grade point average, level of performance on standardized test scores, and recommendations from persons qualified to render judgement on the applicant.
TEST SCORES
Optional
Tuition & Cost
Tuition: $9,548
Fees: $1,774
Room: $5,984
Board: $4,070
Aid
Stillman College is committed to assisting students with financing their college education through the use of institutional scholarships for those who meet the required criteria and academic profile. Institutional scholarships include academic merit, athletic, performance (band and choir), and a variety of other endowed scholarships.
What Others are Saying
"It is the herculean task of the college professor to play a major role in helping students to believe that they have what it takes to stay the course, and to compel them to aggressively fight to overcome every obstacle they will encounter in pursuit of the desired degree."
— Thaddeus Steel, Instructor of Business, 2019