Rivier University
Nashua, New Hampshire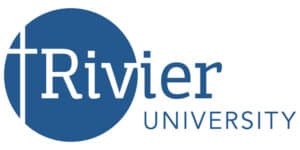 One of the most affordable universities in the region, Rivier University offers more than 50 distinctive degree programs. The University prides itself on its small classes led by accomplished faculty who create an active, experiential learning environment. At the heart of the Rivier experience are Catholic values. Founded in 1933 by the Sisters of the Presentation of Mary, Rivier University is a Catholic institution committed to its mission of transforming hearts and minds to serve the world.

Educating leaders for the 21st-century workforce, the University places a strong focus on career preparation. Confident in the quality of its educational experience, Rivier offers students an Employment Promise Program. The University promises invested students that they will secure a full-time job within nine months of graduation. If they do not, they will receive additional financial or educational support.

Rivier students value the close-knit community and relationships with faculty mentors. Student ambassadors lead campus tours Monday through Friday (as well as on select Saturdays throughout the year). With Nashua, New Hampshire, as its home, and with the entire world as its classroom, the Rivier experience ensures that students develop leadership skills as well as an awareness and appreciation for diverse cultures. Rivier students develop the knowledge, experience, and soft skills necessary for career success.
Get to know Rivier University
1,296
Degree-Seeking Undergraduates
Full-time to Part-time Ratio
-
0%
1%
2%
3%
4%
5%
6%
7%
8%
9%
10%
11%
12%
13%
14%
15%
16%
17%
18%
19%
20%
21%
22%
23%
24%
25%
26%
27%
28%
29%
30%
31%
32%
33%
34%
35%
36%
37%
38%
39%
40%
41%
42%
43%
44%
45%
46%
47%
48%
49%
50%
51%
52%
53%
54%
55%
56%
57%
58%
59%
60%
61%
62%
63%
64%
65%
66%
67%
68%
69%
70%
71%
72%
73%
74%
75%
76%
77%
78%
79%
80%
81%
82%
83%
84%
85%
86%
87%
88%
89%
90%
91%
92%
93%
94%
95%
96%
97%
98%
99%
100%
Retention rate
15:1
Student/teacher ratio
$33,410
Full-time tuition cost
-
0%
1%
2%
3%
4%
5%
6%
7%
8%
9%
10%
11%
12%
13%
14%
15%
16%
17%
18%
19%
20%
21%
22%
23%
24%
25%
26%
27%
28%
29%
30%
31%
32%
33%
34%
35%
36%
37%
38%
39%
40%
41%
42%
43%
44%
45%
46%
47%
48%
49%
50%
51%
52%
53%
54%
55%
56%
57%
58%
59%
60%
61%
62%
63%
64%
65%
66%
67%
68%
69%
70%
71%
72%
73%
74%
75%
76%
77%
78%
79%
80%
81%
82%
83%
84%
85%
86%
87%
88%
89%
90%
91%
92%
93%
94%
95%
96%
97%
98%
99%
100%
Acceptance rate
-
0%
1%
2%
3%
4%
5%
6%
7%
8%
9%
10%
11%
12%
13%
14%
15%
16%
17%
18%
19%
20%
21%
22%
23%
24%
25%
26%
27%
28%
29%
30%
31%
32%
33%
34%
35%
36%
37%
38%
39%
40%
41%
42%
43%
44%
45%
46%
47%
48%
49%
50%
51%
52%
53%
54%
55%
56%
57%
58%
59%
60%
61%
62%
63%
64%
65%
66%
67%
68%
69%
70%
71%
72%
73%
74%
75%
76%
77%
78%
79%
80%
81%
82%
83%
84%
85%
86%
87%
88%
89%
90%
91%
92%
93%
94%
95%
96%
97%
98%
99%
100%
Out-of-state students
College Highlights
Engaged Students
Great Teaching
Vibrant Communities
Successful Outcomes
Admission & Aid
Engaged Students
EXPERIENTIAL LEARNING
At Rivier University, students are encouraged to be active learners. Through internships, student-driven research opportunities, and service learning projects, students have an exciting opportunity to apply their learning in the real world as they answer the challenges of today's global economy.

INDEPENDENT RESEARCH
Many students, especially those studying the sciences, participate in independent research projects at Rivier. Under the guidance of their instructors, students engage in each step of the research process from developing a question, predicting outcomes, conducting experiments or studies, and analyzing and reporting results. Through this process, students make original contributions to their studies and take ownership of the material in a unique way.

SERVICE LEARNING
Service learning gives students striking benefits that are similar to independent research, but it goes even further with the additional dimension of helping others. By integrating service into the curriculum, Rivier challenges students to connect their coursework to today's most pressing community needs, inviting them to discover meaningful and impactful solutions. While Rivier requires students to participate in an in-depth project that involves community service, students are greatly encouraged to reach out and help others in as many additional ways as they choose. By participating in service learning, students become engaged with the campus community as well as the wider communities that they assist, all while gaining a deeper and more informed understanding of the world around them.

GLOBAL ENGAGEMENT
The University emphasizes that global learning experiences are great at preparing students for the 21st-century workforce. Through coursework, service learning, campus events, international faculty-led field experiences, study abroad, and internships, students develop a global perspective and expanded worldview that enables them to be successful in managing people, complexity, and change in any field.
ENROLLMENT BY ETHNICITY
Non-U.S. Citizen: 0%
Hispanic/Latinx: 5%
Black or African American, non-Hispanic: 7%
White, non-Hispanic: 73%
Native/Indigenous American or Alaska Native, non-Hispanic: 0%
Asian, non-Hispanic: 3%
Native Hawaiian or other Pacific Islander, non-Hispanic: 0%
Two or more races, non-Hispanic: 2%
Race and/or ethnicity unknown: 9%
Great Teaching
ACADEMICS & FACULTY
Rivier University offers students a quality education that builds a strong foundation for future success. With 28 undergraduate majors, the University features an exciting mix of academic programs. Rivier's top-notch faculty mentor and guide students, equipping them with the analytical and critical thinking skills necessary to develop an understanding of the world around them and succeed in their careers.

Rather than relying solely on lectures, faculty members facilitate learning by using pragmatic, student-centered teaching methods like hands-on activities, discussions, and presentations. This way, instructors give students the room to make the material their own, fostering a true learning community. Professors are renowned experts in their disciplines and, since many have been deeply involved within their fields, they infuse their teaching with real-world experiences and provide unique insights and perspectives.

FIRST-YEAR SEMINAR & EXPERIENCES
The First-Year Seminar is guided by Rivier's core curriculum, Journeys of Transformation. Students explore challenging questions: Who am I? Who is my neighbor? What is the world? How shall I live? What shall I do? Opportunities for service learning, servant leadership, civic engagement, or community service are incorporated throughout the core to support the intellectual growth of students and enhance student leadership. Their shared experience includes a first-year, community book reading that focuses on social justice and their responsibilities as global citizens.

FACILITIES
The facilities on Rivier's campus benefit students of all majors. Regina Library contains access to more than 90,000 volumes, 155,000 e-books, and 800 licensed databases spanning every academic subject. Education majors study in the University's Benoit Education Center, a 43,000-square foot complex featuring a complete curriculum library as well as a wealth of teaching aids for Rivier's student-teachers to use in their classrooms. Housed in the Education Center, the Landry Early Childhood Center offers on-campus day care, preschool, and kindergarten programs. Rivier students can use the facility to observe children in their early stages of development. The University's Nursing Center offers a complete Simulation Lab and teaching facilities. Also on campus are laboratories for other disciplines, including the sciences, computer technology, psychology, and writing. Additionally, business students can track real-time global financial data in the McLean Center for Finance and Economics.
Vibrant Communities
STUDENT ENGAGEMENT
Learning at Rivier is not limited to the classroom. Throughout the academic year, the University offers numerous speakers, seminars, and events on various topics that are designed to allow students to expand their educational horizons. Student clubs and organizations, as well as the University's athletic program, add to Rivier's tradition of experiential learning.

ATHLETICS & ACTIVITIES
Rivier University features a variety of on-campus student activities that foster community spirit among the student body. Through its 13-team, NCAA Division III athletic program, Rivier University offers student-athletes the chance to continue their education beyond the classroom, building leadership skills that can make them successful, both on the playing field and in life. Many students regularly attend athletic events, coming together to cheer on their peers in competition. On-campus social events, such as the Spring Carnival, engage students and build community, and off-campus trips to Boston, New York City, ski resorts, the seacoast, and other off-campus venues allow students to explore and enjoy New England.

COMMUNITY SERVICE
Continuing the University's dedication to its mission of transforming hearts and minds to serve the world, the Office of Campus Ministry offers many opportunities for community service. These opportunities include the University's Annual Thanksgiving Basket Project, serving meals at a local soup kitchen, volunteering at a wide range of local non-profit organizations, and extended U.S. and international service trips. The Office of Multicultural Affairs provides interactive on-campus events that help students increase their awareness and appreciation for diversity in today's global society.

CLUBS & ORGANIZATIONS
Student clubs and organizations are the heart of the Rivier University community, serving as popular ways for students to complement their academic experience. Clubs and organizations bring together students who share similar interests as well as allow them to explore something new. Beyond these opportunities for socialization, many club events help students enhance their learning by sponsoring trips to various cultural sites, hosting evening lectures and seminars, and providing valuable community service activities. Membership in student organizations can foster personal development, allowing students to increase their confidence and team-building skills.
SCHOOL LOCATION
Rivier University is located in Nashua, New Hampshire. The 68-acre campus is a short distance from Nashua's downtown, an hour's drive to Boston and the seacoast, and just two hours from the White Mountains; Hartford, Connecticut; Providence, Rhode Island; and Portland, Maine.
Successful Outcomes
TOMORROW'S LEADERS
Rivier University prepares its students to succeed in the world through a solid foundational curriculum that explores the liberal arts and sciences. Rivier is deeply committed to enriching its graduates with an informed perspective of the world, preparing them to excel as tomorrow's leaders.

A Rivier education focuses on developing 21st-century skills, which are defined by employers to be: critical thinking, skillful communication, complex problem-solving, ethical judgment and integrity, intercultural awareness, and a commitment to lifelong learning. These skills, developed through a combination of classroom and experiential learning, provide graduates with a distinct advantage as they enter the job market.

INTERNSHIPS
Regardless of their major, students can take on rewarding internship experiences that cultivate their interests within a particular career field. Rivier students have participated in meaningful and practical experiences with local and regional corporations, social services agencies, and nonprofit organizations in various industries. These internships give students the chance to immerse themselves in many professional areas, using the training they have received in the classroom to impact the world. Whether the experiences include teaching in a local school district, working with patients at a well-respected healthcare facility, processing reports for a municipal police department, or engaging in any other aspect of work, internships give students a competitive edge in the job market.

SUPPORT SYSTEMS
The University offers an array of support systems and services for students. Through a dual-advising system, all students get paired up with an academic advisor, a career advisor, and a faculty advisor. The Writing and Resource Center is also available, getting students in touch with writing professionals and tutors across all disciplines, and the Office of Information Technology works to provide students with a technologically advanced environment in which to learn. The Career Development Center works with students to choose their majors and careers, engage in career-development experiences, and helps them with job searches. The Office of Disability Services is also highly involved on campus, working to ensure that qualified students with disabilities receive an equal educational opportunity.

Students build their knowledge, networks, and resumes through internships, capstone and research projects, and clinical and student teaching experiences. In fact, many majors even require these experiences for graduation and certification. The Career Development Center (CDC) looks beyond college to help students explore the careers they may want to pursue after graduation. The CDC also helps students with their job searches, posting job opportunities and offering resume-writing assistance, interview preparation, and follow-up strategies. Outcome assessment is very important to Rivier, and the University reports that 96% of graduates are employed within nine months of graduation.

EMPLOYMENT PROMISE PROGRAM
Rivier is so confident that its educational experience prepares students to succeed, that it is willing to back it up. The University's Employment Promise Program is designed to enhance the career preparation and employability of students in all academic disciplines. This program demonstrates the University's confidence in its educational experience, which is marked by its distinctive academic programs, committed faculty, and active learning opportunities. The University promises that invested students will secure full-time employment within nine months of graduation. If they do not, the University offers graduates either twelve months of student loan repayment or tuition-free graduate study in up to six graduate courses.

SUCCESSFUL GRADUATES
Rooted in the Catholic intellectual tradition, Rivier University seeks to foster a sense of the sacred as well as the dignity of the human person. Students graduate from Rivier University, ready to think critically, act ethically, and communicate precisely in visual, oral, and quantitative formats. In four years as an undergraduate, Rivier students build a solid foundation for future success, regardless of whether they directly enter the global workforce, pursue graduate studies, or choose another vocation.
Admission & Aid
Tuition & Cost
Tuition: $33,410
Fees: $1,100
Room: $7,523
Board: $6,336
Aid
Financial aid and merit scholarships are handled with great personal attention. Students should include Rivier's Title IV Code 002586 when they file their FAFSA. For financial aid assistance, families should contact Rivier's Student Financial Services team via email at sfs@rivier.edu or by phone at (603) 897-8510.
Contact Rivier University
Campus Location
420 Main Street
Nashua, NH 03060
(603) 897-8507