New York Institute of Technology
Old Westbury and New York City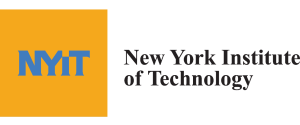 More Power to You
Students today aren't content with status-quo lectures and classes. They want an active, hands-on education that will propel them into the real world. NYIT (New York Institute of Technology) responds to its students' passion for discovery, creativity, and collaboration by providing them with a modern education that leads to rewarding careers in fields ranging from medicine, life sciences, and healthcare to computer science, engineering, and business—and even to digital arts, architecture, and interior design. The moment a student enrolls at NYIT, their potential to succeed expands thanks to an educational approach that is equally strong in up-to-the-minute academics and hands-on career preparation.
SHOW MORE
Maker/Doer Culture
"NYIT's 'maker/doer' culture fosters invention, innovation, collaboration, and entrepreneurship as necessary elements of a modern college education," said NYIT President Hank Foley. "Most importantly, our students learn what we like to call 'critical creativity,' a special mindset that combines analytical and rational critical thinking with creative and imaginative design thinking. By harnessing both sides of the brain, NYIT students learn how to identify, address, and solve challenges, as well as create opportunities that benefit humanity."
Rankings That Are More Than Just Another Number
The university's degree programs are consistently recognized by peers and leading accrediting agencies for their exceptional value and outcomes. Perhaps most impactful for families, NYIT is ranked No. 5 among like institutions in the U.S. for the highest mobility rates for student income earnings after graduation, according to The Chronicle of Higher Education.
For health sciences major H. Mellisa Mahadeo, being born in Suriname meant that educational opportunities were minimal. "My family and I came to the United States in the hopes of ultimately finding a better life," she said. "I know that the knowledge I received at NYIT will take me far in my career plans of working in hospital administration." Simply put, NYIT hones the passion of a student into a lifetime of purpose and prosperity.
Get to know New York Institute of Technology
3,473
Degree-Seeking Undergraduates
Full-time to Part-time Ratio
-
0%
1%
2%
3%
4%
5%
6%
7%
8%
9%
10%
11%
12%
13%
14%
15%
16%
17%
18%
19%
20%
21%
22%
23%
24%
25%
26%
27%
28%
29%
30%
31%
32%
33%
34%
35%
36%
37%
38%
39%
40%
41%
42%
43%
44%
45%
46%
47%
48%
49%
50%
51%
52%
53%
54%
55%
56%
57%
58%
59%
60%
61%
62%
63%
64%
65%
66%
67%
68%
69%
70%
71%
72%
73%
74%
75%
76%
77%
78%
79%
80%
81%
82%
83%
84%
85%
86%
87%
88%
89%
90%
91%
92%
93%
94%
95%
96%
97%
98%
99%
100%
Retention rate
11:1
Student/teacher ratio
$38,060
Full-time tuition cost
-
0%
1%
2%
3%
4%
5%
6%
7%
8%
9%
10%
11%
12%
13%
14%
15%
16%
17%
18%
19%
20%
21%
22%
23%
24%
25%
26%
27%
28%
29%
30%
31%
32%
33%
34%
35%
36%
37%
38%
39%
40%
41%
42%
43%
44%
45%
46%
47%
48%
49%
50%
51%
52%
53%
54%
55%
56%
57%
58%
59%
60%
61%
62%
63%
64%
65%
66%
67%
68%
69%
70%
71%
72%
73%
74%
75%
76%
77%
78%
79%
80%
81%
82%
83%
84%
85%
86%
87%
88%
89%
90%
91%
92%
93%
94%
95%
96%
97%
98%
99%
100%
6-year graduation rate
Rolling
Application deadline
-
0%
1%
2%
3%
4%
5%
6%
7%
8%
9%
10%
11%
12%
13%
14%
15%
16%
17%
18%
19%
20%
21%
22%
23%
24%
25%
26%
27%
28%
29%
30%
31%
32%
33%
34%
35%
36%
37%
38%
39%
40%
41%
42%
43%
44%
45%
46%
47%
48%
49%
50%
51%
52%
53%
54%
55%
56%
57%
58%
59%
60%
61%
62%
63%
64%
65%
66%
67%
68%
69%
70%
71%
72%
73%
74%
75%
76%
77%
78%
79%
80%
81%
82%
83%
84%
85%
86%
87%
88%
89%
90%
91%
92%
93%
94%
95%
96%
97%
98%
99%
100%
Acceptance rate
-
0%
1%
2%
3%
4%
5%
6%
7%
8%
9%
10%
11%
12%
13%
14%
15%
16%
17%
18%
19%
20%
21%
22%
23%
24%
25%
26%
27%
28%
29%
30%
31%
32%
33%
34%
35%
36%
37%
38%
39%
40%
41%
42%
43%
44%
45%
46%
47%
48%
49%
50%
51%
52%
53%
54%
55%
56%
57%
58%
59%
60%
61%
62%
63%
64%
65%
66%
67%
68%
69%
70%
71%
72%
73%
74%
75%
76%
77%
78%
79%
80%
81%
82%
83%
84%
85%
86%
87%
88%
89%
90%
91%
92%
93%
94%
95%
96%
97%
98%
99%
100%
Out-of-state students
-
0%
1%
2%
3%
4%
5%
6%
7%
8%
9%
10%
11%
12%
13%
14%
15%
16%
17%
18%
19%
20%
21%
22%
23%
24%
25%
26%
27%
28%
29%
30%
31%
32%
33%
34%
35%
36%
37%
38%
39%
40%
41%
42%
43%
44%
45%
46%
47%
48%
49%
50%
51%
52%
53%
54%
55%
56%
57%
58%
59%
60%
61%
62%
63%
64%
65%
66%
67%
68%
69%
70%
71%
72%
73%
74%
75%
76%
77%
78%
79%
80%
81%
82%
83%
84%
85%
86%
87%
88%
89%
90%
91%
92%
93%
94%
95%
96%
97%
98%
99%
100%
Full-time faculty w/ terminal degree
College Highlights
Engaged Students
Great Teaching
Vibrant Communities
Successful Outcomes
Admission & Aid
Engaged Students
ACTIVITIES FOR THE BODY, HEART, AND MIND
With more than 60 clubs and student and professional organizations on campus, there's something for everyone at NYIT. Students can join an organization related to their major, like the Institute of Electrical and Electronics Engineers or the Student Nurses Association, or join a club just for fun, like Bear Hug (a social club that gives back to the community) or dance and fitness clubs.  And if an app, product, or innovation doesn't exist yet, but should, NYIT students can create it; NYIT's Entrepreneurship and Technology Innovation Center is home to a New York State certified business incubator. (The popular roommate-finding app, Roomi, began as a class project by an NYIT student.)
"NYIT offers an environment that makes difficult things easy, everything accessible—questions are heard and problems are answered." – Saru Gill, a business administration major from India
OPENING DOORS TO OPPORTUNITY
Academic challenges, exhibitions, and competitions at NYIT give students the chance to shine. Whether NYIT students are winning the world championships in robotics competitions like VEX or revitalizing urban sites in New York while collaborating with architecture students in Italy, they are making names for themselves long before they graduate. NYIT's annual Symposium of University Research and Creative Expression (SOURCE) gives undergraduate and graduate students an opportunity to present independent, semester-long research projects.
"SOURCE allows students to become inspired and gain confidence early on in their field of study. They learn the art of presenting and publishing and gain insight into what makes research worthy of being published." – Professor Niharika Nath
NEW YORK AS YOUR LABORATORY
For students at NYIT, New York is their laboratory. Students often collaborate on National Science Foundation and other funded research projects, such as exploring security methods in smartphones and networks through the Research Experience for Undergraduates program or presenting award-winning research on biochemistry and physiology through NYIT's Advanced Research Core program.
GAINING REAL-WORLD SKILLS
NYIT hosts job and internship fairs that cover all career fields and also focus on targeted areas, such as STEAM (science, technology, engineering, architecture, and math). NYIT students gain skills outside of the classroom by interning with top employers such as Bloomberg, CBS, Goldman Sachs, Google, IBM, Major League Baseball, Merrill Lynch, Pfizer, U.S. Department of Homeland Security, Warner Music Group, and many others. More than half of NYIT interns are offered full-time positions at companies with which they've interned upon graduation.
"At first, college was pretty intimidating, but you quickly make friends and find your crowd. Networking and keeping the communication flowing is what drives success." – Nicholas Cariello, a computer science student interning in IBM's cybersecurity department
ENROLLMENT BY ETHNICITY
Non-U.S. Citizen: 10%
Hispanic/Latinx: 19%
Black or African American, non-Hispanic: 10%
White, non-Hispanic: 25%
Native/Indigenous American or Alaska Native, non-Hispanic: 0%
Asian, non-Hispanic: 24%
Native Hawaiian or other Pacific Islander, non-Hispanic: 0%
Two or more races, non-Hispanic: 5%
Race and/or ethnicity unknown: 6%
Great Teaching
FACULTY WHO ARE INVESTED IN YOU
NYIT faculty know how to meet the university's students where they are and take them to where they want to be—both personally and professionally. It's this approach that draws nearly 8,000 students from nearly 100 countries to NYIT's campuses in New York City and Long Island to discover the myriad ways an NYIT degree can connect them to careers they care about. The one-to-one connections between students and faculty also make a difference.
"Dr. Michael Nizich is an incredible professor. He really woke me up in my first class. I was suddenly working on bigger projects and exploring grander ideas. It was through this relationship that I was able to obtain a position as a software developer with a startup company last year." – Nicholas Cariello, computer science student
AN INTERDISCIPLINARY APPROACH
As a polytechnic university that is home to many diverse academic programs, NYIT is always pursuing interdisciplinary projects that allow students to understand how different disciplines and ways of thinking mesh to create superior solutions. Take, for instance, NYIT's Innovation Labs, where you may find marketing students from NYIT School of Management working with Raspberry Pi computer boards to create devices that collect advertising data, or NYIT College of Osteopathic Medicine students learning the mechanics behind advanced surgical robots and how to build robotic arms. NYIT students are constantly exposed to learning environments within and outside their major to ensure they receive an education that is responsive to needs and challenges close to home and around the world.
PROVIDING KNOWLEDGE AND GUIDANCE
"It was always my dream to become a hacker," said Hiba Fatima, who is majoring in information network and computer security. But rather than exploit information, Fatima wants to put her knowledge to "serve her nation and protect it." To help realize that dream, she recently beat out more than 40,000 applicants to earn a cyber future operations internship with the Department of Defense (DoD). NYIT's faculty members help students like Fatima manifest their potential. "The staff and faculty members make sure we are in good hands and help guide us towards a better future," Fatima said.
SPECIAL STUDY OPTIONS
Programs available at this institution.
Accelerated program
Cross-registration
Distance learning
Double major
Dual enrollment
English as a Second Language (ESL)
Honors Program
Independent study
Internships
Liberal arts/career combination
Study abroad
Teacher certification program
Weekend college
Vibrant Communities
FOSTERING A CULTURE OF RESPECT
NYIT is dedicated to fostering a culture of respect and understanding among students across all international boundaries, as evidenced by its high ranking in The Chronicle of Higher Education for Greatest Racial and Ethnic Diversity Among Nonprofit (Master's) Institutions in the U.S.
"Every day at NYIT, you meet someone new from a different part of the world. You get to become more of a global citizen." – Marc Xu, a life sciences major from New York
LEARNING WHILE GIVING BACK
Students at NYIT participate in annual events like Relay for Life or international service trips through Alternative Spring Break to give back to communities in their backyard and around the world. On a recent trip to Nicaragua, NYIT students ran a two-day educational camp for more than 35 children, teaching them mathematics, science, engineering, English, geography, art, and sports. "We have everything here in abundance, while they have a very limited supply, and it's amazing to see how they make this limited supply of things work for them," said Adrian Bennett, a student at NYIT School of Engineering and Computing Sciences who participated in the trip.
When a planned three-day basketball tournament in Puerto Rico was cancelled because of Hurricane Maria, student athletes instead collected supplies to donate to the ravaged island. "This means a lot that my school is sending items where my family is," said student athlete Luis Cartagena, Jr.
RISING TO THE CHALLENGE
"I had been on the NYIT tennis team while completing my bachelor's degree in communications, and I missed competing," said Melanie Benyadi, who was part of the winning team of Corporate Challenge, an annual event hosted by NYIT School of Management in which an industry partner proposes a set of challenges for student teams to respond to. "So within the year of being back in school for my master's, I was looking for opportunities to participate in as many challenges as I could find." As a result of competitions like Corporate Challenge, students gain real-world, hands-on experience dealing with clients, and sponsors get fresh ideas for their companies.
SCHOOL LOCATION
NYIT-New York City is in the heart of Manhattan—the global capital of culture, finance, media, technology, and just about everything else. The New York City campus is easily accessible by public transportation and steps from Lincoln Center and Central Park. Named one of the nation's safest campuses, NYIT-Long Island (Old Westbury, NY) is a beautiful wooded campus located on Long Island near beaches, parks, shopping and cultural venues. The Long Island campus is 24 miles outside of New York City on the famous "Gold Coast" of Long Island. Students can study and participate in activities on both campuses while they are at NYIT.
ATHLETICS
The NYIT Bears compete in NCAA's Division II and the East Coast Conference and sponsors 13 varsity intercollegiate sports at its Old Westbury (Long Island) campus: men's baseball, basketball, cross country, lacrosse, soccer and tennis, and women's basketball, cross country, lacrosse, softball, soccer, tennis, and volleyball.
Home games, streamed in high definition, feature announcers, four camera angles, and replays. Six of NYIT's 13 teams reached NCAA tournaments in 2016-17. NYIT also offers an eSports team and variety of intramural sports and recreational activities, from flag football to ultimate frisbee.
RESIDENCE LIFE
Percent of students living on campus.
First-time, first-year (freshman) students: 26%
Undergraduates: 15%
Campus housing options.
Coed dorms
Special housing for disabled students
Theme housing
Successful Outcomes
A HOME FOR MAKERS, DOERS, AND INNOVATORS
NYIT's more than 100,000 graduates can be found around the world designing award-winning skyscrapers, saving lives through their work and research, and leading corporations and startups. Pixar, DreamWorks, and Netscape are some of the innovative companies founded by visionaries who once worked in NYIT's Computer Graphics Lab, a pioneer in 3D animation. Cutting-edge research and work in fields such as information technology, cybersecurity, bioengineering, nanotechnology, energy, and green technologies at NYIT have received funding and grants from the National Science Foundation, National Institutes of Health, U.S. Department of Commerce, New York State, and more.
FOCUSED ON YOUR FUTURE
NYIT's Office of Career Services offers one-on-one counseling as well as guidance for career paths, assistance for writing résumés and cover letters, help finding jobs or internships, graduate or professional school exploration, mock interviews, and network connections with alumni and other professionals. 95.6% of NYIT graduates are employed or go on to graduate school within six months of graduation.
"I don't think I would ever be motivated if not for the opportunities I've gotten at NYIT. You always have a chance to prove yourself, show yourself, learn more, and it's just all up to you." – Denisolt Shakhbulatov, who with fellow student Arshit Arora developed a blockchain-based advertising app that earned them prize money in two developer competitions
PROVIDING THE TOOLS FOR SUCCESS
NYIT is ranked among the top 25 percent of all U.S. colleges for Salary Potential of Graduates in the annual PayScale College Salary Report. "We look forward to helping the next generation of students create their own futures, giving them the tools and opportunities to succeed wherever their passion takes them," said NYIT President Hank Foley. "Every student has a calling, and NYIT was designed to help them find it."

For recent graduate Maylan Studart, broadcast journalism is that calling. In 2016, she covered a presidential debate and then was one of 10 students accepted into the Society of Professional Journalists internship program. "NYIT has been nothing but supportive of my goals since I began classes," she said. Her ultimate goal? "To be a news anchor." With a new job as a field reporter right out of college, she is already well on her way.
Admission & Aid
Admission
ADMISSIONS FACTORS
Very Important
Academic GPA | Standardized test scores

Important
Rigor of secondary school record | Application Essay | Level of applicant's interest
Considered
Recommendation(s) | Extracurricular activities | Talent/ability
Character/personal qualities | Alumni/ae relation | Volunteer work
TEST SCORES
Required
FRESHMAN PROFILE
SAT Evidence-Based Reading and Writing
25th Percentile: 520 | 75th Percentile: 630
SAT Math
25th Percentile: 540 | 75th Percentile: 660
ACT Composite
25th Percentile: 23 | 75th Percentile: 30
ACT Math
25th Percentile: 23 | 75th Percentile: 30
ACT English
25th Percentile: 21 | 75th Percentile: 31
Tuition & Cost
Tuition: $38,060
Fees: $1,700
Room: $13,030
Board: $2,742
Aid
A college education is one of the best investments one can make in their future. It's also one of the biggest. NYIT's generous scholarships and financial aid packages help make NYIT one of the most affordable private universities in New York.
NYIT award grants and scholarships every year, greatly reducing the cost of tuition for 82% of its undergraduate students.

95% of full-time degree-seeking NYIT students were awarded some form of financial aid.
Moises Lopez, an engineering student, has volunteered as a tutor for after-school community service programs in Harlem. "I was able to show my students how important electricity and its core concepts are in everyday life," he said. "[My scholarship] guarantees many more experiences like these, where I get to expand my knowledge in and out of the classroom."
NYIT SCHOLARSHIPS
President's Scholarship
$22,000 per year
Entering freshmen may qualify for this scholarship if they have a high school average of 95 or higher and scored at least 1270 on the SAT or 27 on the ACT.
Theodore K. Steele Memorial Scholarship
$21,000 per year
Entering freshmen may qualify for this scholarship if they have a high school average of 90 or higher and scored at least 1180 on the SAT or 24 on the ACT.
NYIT Scholarships and Academic Achievement Awards
$5,000 to $19,000 per year
Students not eligible for the President's or Theodore K. Steele scholarships will be reviewed for these scholarships based on the strength of their application.
Transfer Scholarships
$2,000 to $16,000 per year
Incoming students may qualify for this scholarship if they have earned a minimum of 24 credits from an accredited college and have a cumulative GPA of at least 2.5. Readmitted students are not eligible.
Phi Theta Kappa Transfer Scholarship
$2,000
Transfer students who are members of the Phi Theta Kappa Honor Society may qualify for this scholarship if they earned a minimum of 24 credits from an accredited college and have a cumulative GPA of at least 3.5. A separate application is required.
NYIT FIRST Scholarship
$500
Entering freshmen may qualify for this one-time scholarship if they are admitted to a program in NYIT School of Engineering and Computing Sciences, participate on a FIRST team, and receive a minimum GPA of 3.0 and minimum SAT score of 1080 or ACT score of 20. A separate application is required to be submitted by July 15.
NYIT Grants
Amounts vary
This grant is awarded to undergraduate students based on financial need. An eligible FAFSA for the student must be on file with NYIT for consideration.
These scholarships were offered to the incoming classes for fall 2018 and spring 2019. Scholarship amounts are subject to change. First-year scholarships are renewable for four years or up to eight semesters of continuous undergraduate study. Transfer scholarships are renewable for three years or six semesters of continuous undergraduate study. Each scholarship has a required minimum GPA to maintain for renewal. In order to receive the award each year, all students must complete the FAFSA. (International students are exempt from the FAFSA requirement in order to receive NYIT scholarships.)
Contact New York Institute of Technology
Campus Locations
Old Westbury
Northern Blvd & Valentines Lane
Old Westbury, New York 11568-8000
New York City
1855 Broadway
New York, NY 10023-7692