Lycoming College
Williamsport, Pennsylvania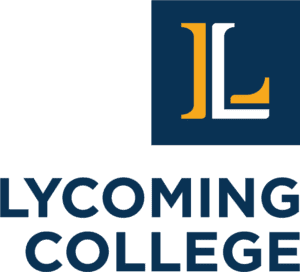 COVID-19 News | Visit Info
Many institutions are offering virtual tours and online information sessions while their campuses are closed to the public.
SHOW MORE
Lycoming College is a private, residential, four-year liberal arts and sciences college in Williamsport, PA, that inspires students to think deeply and act boldly through an innovative, high-impact learning and high-reward career-advising approach. With a close-knit student population of approximately 1200, Lycoming facilitates engaging classroom discussions and hands-on experiences, giving students the individual attention they need to pursue careers of significance and lives of meaning.
With an academic offering of more than 43 majors and 66 minors, Lycoming allows students to craft customized, cross-disciplinary degrees that match their passions and aspirations. Furthermore, a specialized Center for Enhanced Academic Experiences provides students with countless opportunities to apply knowledge outside the classroom in fieldwork, internships, global studies, or research alongside faculty. Since the College's founding in 1812, its classic degree programs in business, social sciences, art, and education have held strong, but Lycoming also boasts an impressive natural sciences program. Laboratory-based instruction, cutting-edge instrumentation, and new facilities such as the Lynn Science Center, Detwiler Planetarium, and the Lycoming Biology Field Station allow students to explore theoretical subjects through real-life experiences. As an exclusively undergraduate college, the research opportunities offered from day one provide a unique advantage for students interested in pursuing a STEM career or graduate school.
Get to know Lycoming College
1,131
Degree-Seeking Undergraduates
Full-time to Part-time Ratio
-
0%
1%
2%
3%
4%
5%
6%
7%
8%
9%
10%
11%
12%
13%
14%
15%
16%
17%
18%
19%
20%
21%
22%
23%
24%
25%
26%
27%
28%
29%
30%
31%
32%
33%
34%
35%
36%
37%
38%
39%
40%
41%
42%
43%
44%
45%
46%
47%
48%
49%
50%
51%
52%
53%
54%
55%
56%
57%
58%
59%
60%
61%
62%
63%
64%
65%
66%
67%
68%
69%
70%
71%
72%
73%
74%
75%
76%
77%
78%
79%
80%
81%
82%
83%
84%
85%
86%
87%
88%
89%
90%
91%
92%
93%
94%
95%
96%
97%
98%
99%
100%
Retention rate
12:1
Student/teacher ratio
$40,896
Full-time tuition cost
-
0%
1%
2%
3%
4%
5%
6%
7%
8%
9%
10%
11%
12%
13%
14%
15%
16%
17%
18%
19%
20%
21%
22%
23%
24%
25%
26%
27%
28%
29%
30%
31%
32%
33%
34%
35%
36%
37%
38%
39%
40%
41%
42%
43%
44%
45%
46%
47%
48%
49%
50%
51%
52%
53%
54%
55%
56%
57%
58%
59%
60%
61%
62%
63%
64%
65%
66%
67%
68%
69%
70%
71%
72%
73%
74%
75%
76%
77%
78%
79%
80%
81%
82%
83%
84%
85%
86%
87%
88%
89%
90%
91%
92%
93%
94%
95%
96%
97%
98%
99%
100%
6-year graduation rate
Rolling
Application deadline
-
0%
1%
2%
3%
4%
5%
6%
7%
8%
9%
10%
11%
12%
13%
14%
15%
16%
17%
18%
19%
20%
21%
22%
23%
24%
25%
26%
27%
28%
29%
30%
31%
32%
33%
34%
35%
36%
37%
38%
39%
40%
41%
42%
43%
44%
45%
46%
47%
48%
49%
50%
51%
52%
53%
54%
55%
56%
57%
58%
59%
60%
61%
62%
63%
64%
65%
66%
67%
68%
69%
70%
71%
72%
73%
74%
75%
76%
77%
78%
79%
80%
81%
82%
83%
84%
85%
86%
87%
88%
89%
90%
91%
92%
93%
94%
95%
96%
97%
98%
99%
100%
Acceptance rate
-
0%
1%
2%
3%
4%
5%
6%
7%
8%
9%
10%
11%
12%
13%
14%
15%
16%
17%
18%
19%
20%
21%
22%
23%
24%
25%
26%
27%
28%
29%
30%
31%
32%
33%
34%
35%
36%
37%
38%
39%
40%
41%
42%
43%
44%
45%
46%
47%
48%
49%
50%
51%
52%
53%
54%
55%
56%
57%
58%
59%
60%
61%
62%
63%
64%
65%
66%
67%
68%
69%
70%
71%
72%
73%
74%
75%
76%
77%
78%
79%
80%
81%
82%
83%
84%
85%
86%
87%
88%
89%
90%
91%
92%
93%
94%
95%
96%
97%
98%
99%
100%
Out-of-state students
-
0%
1%
2%
3%
4%
5%
6%
7%
8%
9%
10%
11%
12%
13%
14%
15%
16%
17%
18%
19%
20%
21%
22%
23%
24%
25%
26%
27%
28%
29%
30%
31%
32%
33%
34%
35%
36%
37%
38%
39%
40%
41%
42%
43%
44%
45%
46%
47%
48%
49%
50%
51%
52%
53%
54%
55%
56%
57%
58%
59%
60%
61%
62%
63%
64%
65%
66%
67%
68%
69%
70%
71%
72%
73%
74%
75%
76%
77%
78%
79%
80%
81%
82%
83%
84%
85%
86%
87%
88%
89%
90%
91%
92%
93%
94%
95%
96%
97%
98%
99%
100%
Full-time faculty w/ terminal degree
College Highlights
Engaged Students
Great Teaching
Vibrant Communities
Successful Outcomes
Admission & Aid
Engaged Students
UNDERGRADUATE RESEARCH
Lycoming students have countless opportunities to conduct undergraduate research, many of which are embedded right into the curriculum. As a college dedicated exclusively to undergraduate education, students have access to advanced research equipment early on—some of which is comparable to technologies found at major research centers. Between individual research conducted for methods courses and research conducted alongside faculty, students are constantly applying their knowledge in hands-on experiences. A new internship partnership with the Smithsonian Institution, opportunities with Lycoming's Clean Water Institute, and an undergraduate fellowship at The David Library of the American Revolution are just a few of the ways Lycoming has expanded the scope of research opportunities outside the classroom. Through its well-established career mentor approach, Lycoming students have also found a high-rate of success getting into nationally recognized summer research programs, such as the National Science Foundation's Research Experience for Undergraduates (REU). Additionally, by presenting research at regional and national conferences and co-authoring manuscripts with faculty for publication, Lycoming graduates are primed for competitive placement in the workforce or at top-tier graduate schools.
"My Smithsonian internship with the National Museum of Natural History has allowed me to apply my passion for the past in a hands-on environment…I studied shark-bitten bones between the Miocene and Pliocene time period…The broader question that my mentor wished to answer was 'Do prey increase their body size over time to avoid predation.' This was my first experience in which I was able to apply my knowledge and skills to a research question. It has made me realize what I wish to pursue further in my career." – Jazmin Jones '20, Archaeology major
DIVERSITY IN THE STUDENT BODY
Lycoming College is ascending into a truly national college in terms of diversity of the student body. Approximately 50% of the most recent freshman class (Class of 2022) was comprised of out-of-state students, including 19 states and Washington, D.C., while the countries of Canada, China, El Salvador, India, Japan, Mauritius, Nigeria, Pakistan, Sweden, and Vietnam were also represented. The membership of the Class of 2022 also suggests that Lycoming is successfully adapting to the dramatic change in the ethnic composition of the college-going population in the United States. Nearly one-third of the class are domestic students of color, and approximately 13% come from a Hispanic or Latino background. These numbers position the college well to compete for talented students from the fastest-growing segment of the college-going population in America.
DIVERSITY IN THE CURRICULUM
The College's cultural diversity curriculum requirement reinforces its celebration of human difference, which is inherently emphasized within the liberal arts. These designated diversity courses provide students with both historical and contemporary cultural perspectives outside of the predominant Anglo-American one in the United States. Students are required to choose a global diversity course and domestic diversity course—global diversity courses aim to help students understand the world beyond U.S. borders, while domestic diversity courses concentrate on one or more minority groups within the U.S., exploring such issues as race, gender, social class, religion, political ideology, sexual orientation, or any combination thereof.
GLOBAL LEARNING
Students at Lycoming are encouraged to take part in a study abroad experience during their undergraduate career. Various opportunities like May Term and summer sessions with faculty, as well as entire semesters or academic years overseas, allow students to immerse themselves in long- and short-term global adventures and expand their worldviews. Students have spent time abroad in a wide variety of locations, including England, Spain, France, Iceland, Italy, Germany, China, Mexico, the Dominican Republic, and more.
"Our class's May Term journey in England and France was certainly one of the most fulfilling experiences of my life. Learning about an event and its background in a classroom is one thing, but going directly to the sites to immerse oneself into the history and culture is a priceless holistic experience." – Julia Nagle '20, ENGL/HIST/MDVS 350: The Norman Conquest
WARRIOR COFFEE
The Warrior Coffee Program is a truly unique interdisciplinary and global experience, funded in part by every delicious cup of coffee served on campus. Warrior Coffee comes from the remote mountains of the Dominican Republic, grown under a natural shade canopy and hand-picked by multigenerational coffee farming families. The program starts in the classroom with a course called "Globalization in the Developing World." Through class, research, and a trip to the Dominican Republic, Lycoming students learn how creative and mutually beneficial partnerships can produce excellent coffee, all while advancing responsible agricultural practices and providing family-sustaining incomes for the remote farmers of El Naranjito and Peralta. In addition to helping farmers in their efforts to improve coffee quality in yields, students and professors in political science, chemistry, and education also work with community members to improve their quality of life in the areas of public health, water access and quality, and teaching methodology. The sales of Warrior Coffee altogether fund quality-of-life projects for these regions while subsidizing the cost of travel for Lycoming students.
"My trip to the Dominican Republic has really provided that global and cultural awareness that Lycoming values. This experience has not only shown me other ways of life, but it has made me realize that mine is just one of many that isn't necessarily any better or worse. That idea is reflected in the work we do down there, focusing on sustainable development to improve the quality of life, rather than change the way of life." – Evan Armstrong '21, PSCI 226: The Politics of Energy, part of the Warrior Coffee project
CLASS SIZE
The number of sections of each class size.
2-9: 79 | 10-19: 101 | 20-29: 63
30-39: 19 | 40-49: 4 | 50-99: 3 | 100+: 0
ENROLLMENT BY ETHNICITY
Nonresident aliens: 6%
Hispanic/Latino: 12%
Black or African American, non-Hispanic: 13%
White, non-Hispanic: 60%
American Indian or Alaska Native, non-Hispanic: 0%
Asian, non-Hispanic: 1%
Native Hawaiian or other Pacific Islander, non-Hispanic: 0%
Two or more races, non-Hispanic: 3%
Race and/or ethnicity unknown: 5%
Great Teaching
Lycoming prides itself on a culture of faculty mentorship. With a student-to-faculty ratio of 12:1, individuals receive highly personalized attention and have opportunities to work one-on-one with professors on research, manuscripts, and community initiatives. All classes are taught by expert faculty, 96% of whom hold a Ph.D. or the highest degree in their field, and many of whom are published scholars. All faculty members are also engaged in active research, writing, or fieldwork, while still making undergraduate success their top priority. 
"Our students are designing experiments, presenting posters, and writing research-style manuscripts and grant proposals. When I go to a national meeting with students, my colleagues often come by saying 'I can't believe you're doing this with undergraduates.'" – Dr. Mary Morrison, Associate Professor of Biology, Neuroscience Program Co-coordinator
FIRST-YEAR SEMINARS
To facilitate a successful transition to the College's academic program while encouraging deep thinking, Lycoming hosts a diverse range of first-year seminar programs. These creative courses often focus on critical thinking, writing, oral presentation, and informational literacy. They also give students the opportunity to explore a topic that is completely new to them. For example, some courses have provided unique opportunities for science majors to explore civil rights, criminal justice majors to explore the biology of nutrition, history majors to discover the mathematics behind games and gambling, and art majors to study how groundbreaking technologies impact social relationships. They allow every first-year student to expand their breadth of knowledge and discover new interests. All first-year seminars meet a general education requirement, so each one advances the student toward graduation.
ENHANCED ACADEMIC EXPERIENCE
To promote intellectual, professional, and personal development for life after Lycoming, each student is required to complete an Enhanced Academic Experience (EAE). This can be satisfied through the completion of a variety of projects, such as a departmental honors project, an internship, global study, faculty-sponsored collaborative research, a conference presentation, a publication, and more. Many individual categories of EAEs are able to overlap with distribution, major, or minor requirements.
"My time at Lycoming has been filled with so many experiences that have bolstered my love of learning both in and out of the classroom. I have been blessed to have professors who use real-world examples to enforce theoretical concepts and to have experienced hands-on learning in the majority of my classes." – Rebecca Forbes '19, Economics & Spanish double major with a minor in business administration
WRITING-INTENSIVE COURSES
A foundation in proper writing skills lies at the core of Lycoming's liberal arts tradition. No matter their major, all students are required to participate in writing-intensive courses designed to support intellectual growth and the ability to communicate effectively. In these courses, students are encouraged to write in a variety of contexts and styles and are supported by both faculty as well as tutors in Lycoming's Writing Center. All writing-intensive classes include formal writing instruction in the classroom, student writing, instructor feedback, and student revision.
LYCOMING BIOLOGY FIELD STATION
The College recently established a biology field station on 110 acres of land just 15 minutes from campus. Set alongside the Loyalsock Creek, the space provides a living laboratory for students studying aquatic biology, ecology, plant science, vertebrate and invertebrate zoology, and environmental biology. It is particularly ideal for students and faculty setting up long-term field projects related to their independent research and practicum projects. The College's Clean Water Institute also utilizes the space to conduct water quality testing and assess wetlands. The field station has also been used as an archaeological field school, as the property was home to a historic, 19th-century farmstead.
SPECIAL STUDY OPTIONS
Programs available at this institution.
Professional programs for educational, health, legal, and theological professionals
Accelerated program
Cooperative education program
Cross-registration
Double major
Dual enrollment
Exchange student program (domestic)
Honors Program
Independent study
Internships
Student-designed major
Study abroad
Teacher certification program

Vibrant Communities
AFFINITY LEARNING COMMUNITIES
Lycoming College's innovative Affinity Housing Community program enables students to develop and maintain a community that integrates the values of liberal learning into the residential environment, all while making valuable connections in a welcoming campus community. Affinity Housing Communities consist of 15-17 residents who organize around a shared intellectual or thematic interest, developing their own practices and traditions as they offer ideas for outreach consistent with their mission. These self-governed communities feature co-ed clusters of gender-specific single and double rooms with gender-neutral bathrooms.
STUDENT ORGANIZATIONS
The tight-knit Lycoming community is strengthened significantly through student involvement. With more than 80 campus organizations, including chartered clubs and intercollegiate or intramural sports teams, Lycoming's wide selection of extracurricular activities encourage involvement no matter a student's interests. Whether as a sports team captain, the president of an organization, or even just a member of a club, every student has the opportunity to make their mark on campus and develop as a leader. Students contribute to campus life through service organizations, student government bodies, academic clubs, sports, special interest clubs, and religious clubs.
"Lycoming is full of opportunity, whether it's through your classes or organizations on campus. When I decided to start my own organization in my junior year, the faculty and staff were tremendously supportive in helping my plans become a reality…it was a huge conversation piece that helped me land my current job!" – Darrian McClellan '16
OUTDOOR LEADERSHIP AND EDUCATION
In an effort to encourage students to pursue more experiential learning, Lycoming College recently created the Outdoor Leadership and Education (OLE) program. Through May Term courses spent hiking in the Grand Canyon, spring break trips, monthly hiking or kayaking trips, and a trip to Gettysburg each semester, OLE provides countless opportunities for students to learn hands-on leadership techniques that can be transferred into real-world experiences. In its first few years of operation, the Outdoor Leadership and Education program has cultivated a growing student interest and offers opportunities for students to explore the Pennsylvania Wilds and "learn without boundaries."
CIVIC ENGAGEMENT & PERSONAL DEVELOPMENT
Lycoming seeks to provide the foundation for students to expand their worldview, become engaged citizens, and lead the next generation. Its Office of Civic Engagement & Personal Development works with both the campus community and the greater Williamsport community to develop meaningful service opportunities while also enhancing a student's academic experiences. The department has also developed a First-Year Summer Service Experience, which allows incoming freshmen to stay on campus and spend a week prior to the fall semester participating in service-learning opportunities, all while bonding with future classmates and building leadership skills.
VISITING SPEAKERS
A strong alumni support network and endowment allows many departments at Lycoming College to invite accomplished writers, scholars, artists, and business executives to speak or hold workshops for students on an annual basis. Recent speakers have included: Pulitzer Prize-winning author Michael Cunningham; 1981 Nobel Prize winner Dr. Roald Hoffmann; Global Chief Marketing Officer of SAP Alicia Tillman '97; and Academy Award-winner Tom Woodruff Jr. '80.
SCHOOL LOCATION
Lycoming College is nestled in the heart of Pennsylvania's Susquehanna River Valley, an up-and-coming area filled with cultural, artistic, and outdoor excitement year round. Williamsport is thriving with local businesses and a wide variety of shopping and food franchises—all just steps away from the College campus. Perhaps best known as the birthplace of Little League Baseball, Williamsport offers something for everyone. The college also offers complimentary bus trips to nearby cities such as Washington D.C., Baltimore, New York City, and Philadelphia, allowing students the opportunity to explore bustling metropolitan areas with no fixed agenda.
ATHLETICS
At Lycoming College, almost one-third of the student body participates in one of the 17 varsity sports teams, which compete in the NCAA Division III Middle Atlantic Conference. Since 2014, the football, men's basketball, men's soccer, and wrestling programs have all been ranked nationally. The athletic department boasts a notable history that includes two national championship appearances, 43 conference championships, 25 Academic All-Americans, and 208 All-Americans. Lycoming College athletic teams are known as the Warriors, proudly wearing their school colors of navy blue and gold.
RESIDENCE LIFE
Percent of students living on campus.
First-time, first-year (freshman) students: 95%
Undergraduates: 87%
Campus housing options.
Coed dorms
Women's dorms
Apartments for single students
Special housing for disabled students
Fraternity/sorority housing
Theme housing
Wellness housing
Successful Outcomes
CENTER FOR ENHANCED ACADEMIC EXPERIENCES
Lycoming places experiential learning at the core of the institution's academic identity. The Center for Enhanced Academic Experiences (CEAE) was specifically created to oversee career advising and internships, student-faculty research, and international education. A four-tier career counselor model matches each student with a career counselor based on their major. These counselors illuminate internship opportunities provided by Lycoming, help students perfect their résumés, and introduce students to external internship opportunities that will help them achieve their career goals. Through a variety of professional development workshops, students have the opportunity to hone in on and sharpen their skills in interviewing, professional etiquette, résumé writing, and much more.
The center also serves as the institutional hub for supporting faculty endeavors and for developing and sustaining enhanced educational opportunities. Some may also cultivate additional avenues, such as fellowships, while others simply allow a student an in-depth look at a new area of interest. All of this occurs before it is time to graduate and enter the workforce or pursue graduate studies.
INTERNSHIPS/PRACTICA
With the assistance of a dedicated group of career counselors, Lycoming students are well equipped for a variety of competitive internships, many of which are provided by Lycoming. Students intern with local organizations through Lycoming's Williamsport Internship Summer Experience program as well as the Clean Water Institute, the Smithsonian Institution, Paradigm Management Companies, the Cleveland Museum of Natural History, and many other renowned businesses and organizations throughout the country. Through these opportunities, students put theory into practice, develop professional skills, and even gain course credit for experiential learning.
CAPSTONE COURSES & PROJECTS
Every major at the College includes a capstone experience appropriate to the discipline that addresses learning outcomes for the major. The capstone serves as a culminating academic experience for students, typically at the end of their college career, to demonstrate all facets of major curriculum in one comprehensive project.
Admission & Aid
Admission
ADMISSIONS FACTORS
Very Important
Rigor of secondary school record | Recommendation(s)

Important
Class rank | Academic GPA | Standardized test scores
Application Essay | Interview
Considered
Extracurricular activities | Talent/ability | Character/personal qualities
First generation | Alumni/ae relation | Geographical residence
State residency | Level of Applicant's Interest
FRESHMAN PROFILE
SAT Evidence-Based Reading and Writing
25th Percentile: 510 | 75th Percentile: 600
SAT Math
25th Percentile: 500 | 75th Percentile: 600
ACT Composite
25th Percentile: 19 | 75th Percentile: 24
ACT Math
25th Percentile: 17 | 75th Percentile: 24
ACT English
25th Percentile: 18 | 75th Percentile: 25
ADMISSIONS INFORMATION
Lycoming boasts an active student body of bright, innovative students who have consistently excelled as the best in their class. Becoming part of the Warrior community involves a competitive yet holistic admissions process. Here, students are evaluated based on more than just their SAT or ACT scores. Lycoming closely examines GPA, class ranking, extracurricular activities, community service, curricular rigor, and letters of recommendation in order to recruit an outstanding class of future Warriors.
Students interested in Lycoming are matched with admissions counselors and can experience campus life through open house events, campus tours, and "A Day in the Life of a Warrior" visits. Once accepted to Lycoming, students are invited to participate in Accepted Students Day, an event that hones in on Lycoming's extracurricular and academic opportunities, financial aid offerings, and dedicated faculty and staff. As a school that values community and relationships, Lycoming fosters an extremely individualized admissions approach that allows students to envision their own unique potential as a Lycoming student.
For more information on admissions, please visit Lycoming's admissions website.
Tuition & Cost
Tuition: $40,896
Room: $6,634
Board: $6,374
Aid
A college education is an incredibly important and valuable investment that shapes a person's future—both professionally and personally. Lycoming College is committed to forming a partnership with each student's family throughout the college selection and enrollment processes. Lycoming's comprehensive financial aid assistance program is based on recognizing outstanding academic accomplishment through a significant scholarship program, providing a variety of resources to help bridge the gap between family resources and educational costs. With an endowment among the highest per student in the country, 100 percent of Lycoming students receive some sort of financial aid.
SCHOLARSHIPS AND GRANTS
Academic Scholarships
Trustee Scholarship – $25,000 (with an invitation to interview for an upgrade to $27,000)*
Ranked 1st or 2nd in class (of more than 30 students) at the end of junior year of high school
Faculty Scholarship – $25,000 (with an invitation to interview for an upgrade to $27,000)*
Top 20% of class or a 3.65 GPA (on a 4.0 scale)

SAT ERW & M score of 1310 or ACT composite score of 29 or higher
*Both the Trustee and Faculty Scholarships include an automatic invitation into Lycoming's Scholars Program.
Dean's Scholarship – $22,000 (with an invitation to interview for an upgrade to $24,000)
Top 50% of class or a 3.4 GPA (on a 4.0 scale)

SAT ERW & M of 1170 or ACT composite score of 24 or higher
Lycoming Scholarship – $19,000
Minimum GPA of 3.00 (on a 4.0 scale)

SAT ERW & M of 1080 or ACT composite score of 21 or higher
Transfer Student Scholarship – Up to $24,000
At least one completed semester of coursework and current (or previous) full-time enrollment at an accredited college or university. GPA ranges detailed below are based on a 4.0 scale.

3.8 – 4.00 GPA = $24,000

3.5 – 3.79 GPA = $22,000

3.2 – 3.49 GPA = $20,000

3.0 – 3.19 GPA = $18,000
Pennsylvania Free Enterprise Week (PFEW) – $5,000
Phi Theta Kappa – $1,000
Transfer students who are members of the Phi Theta Kappa honor society
Third Century Award – $15,000
Admitted students not eligible for a traditional merit scholarship are considered
Center for Energy and the Future Scholarship – $3,000
GPA of 3.4 (on a 4.0 scale) and SAT ERW & M score of at least 1070 or ACT score of 23 or higher

Essay (250-500 words) to be reviewed by the Director of the Center for Energy and the Future

Active participation in Center activities is required each semester
Accepted applicants are automatically considered for all academic scholarships based on the grades taken from their high school or college transcript(s), test scores, and class rank (if available). Academic scholarships are renewed each year provided the student maintains full-time status and makes satisfactory progress.
Talent Scholarships
Music Scholarship – Up to $3,000
Interest in vocal or instrumental music & intent to perform

Audition to perform two contrasting pieces and demonstrate sight reading abilities

Vocal – at least one classical piece. If two pieces of classical repertoire are chosen, then one in a foreign language and one in English is preferred. No more than one popular piece should be included.

Instrumental – technical/lyrical; fast/slow; two contrasting movements of the same larger work (i.e. two movements from a sonata or a suite), as well as a scales demonstration
Art Scholarship – Up to $3,000
Major in art

Portfolio of 10-15 pieces of original work
Theatre Scholarship – Up to $3,000
Acting – two contrasting monologues (about three minutes in length total), a résumé or list of production experiences, and a discussion of interests and goals

Directing – a résumé or a list of production experiences, including production photos and programs, and a discussion of interests and goals

Design/Technical Theatre – a résumé or a list of production experiences, including examples of creative work, and a discussion of interests and goals

Must declare a major or minor in theatre during the first semester of enrollment at Lycoming College and meet specific requirements set forth by the Theatre Department. Requirements will be discussed during the Talent Scholarship Audition/Interview.
Creative Writing Scholarship – Up to $3,000
Major in creative writing

Five poems and/or a short story (not to exceed ten pages)

Must enroll in an introductory Creative Writing course during freshman year and maintain a minimum grade of at least an A-
Film and Video Arts Scholarship – Up to $3,000
Major in film and video arts

Electronic portfolio (websites, flash drives, CDs, etc.) with links to personal websites, public films or videos, photography, and/or digitally manipulated images.
Send a message to Lycoming College
Fill out the form below and a representative from Lycoming College will get in touch.