Lindsey Wilson College
Columbia, Kentucky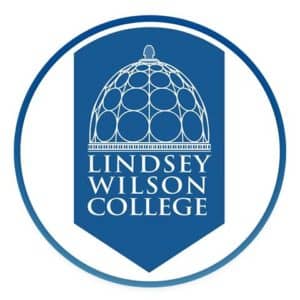 One of the fastest growing private colleges in Kentucky, Lindsey Wilson College has strived to provide students with a living-learning experience truly enriched with welcoming Methodist values. LWC first opened in 1904 as Lindsey Wilson Training School, then transitioned into an exclusively junior college, and finally developed into today's four-year, baccalaureate degree-granting institution in 1985. Over the past thirty years, the student population has blossomed alongside the College's facilities, budget, and impact on the surrounding community.
LWC's eighteen undergraduate programs, variety of concentrations, and two masters programs in business administration and education all provide nearly 3,000 students an excellent liberal arts education.
Get to know Lindsey Wilson College
1,974
Degree-Seeking Undergraduates
Full-time to Part-time Ratio
-
0%
1%
2%
3%
4%
5%
6%
7%
8%
9%
10%
11%
12%
13%
14%
15%
16%
17%
18%
19%
20%
21%
22%
23%
24%
25%
26%
27%
28%
29%
30%
31%
32%
33%
34%
35%
36%
37%
38%
39%
40%
41%
42%
43%
44%
45%
46%
47%
48%
49%
50%
51%
52%
53%
54%
55%
56%
57%
58%
59%
60%
61%
62%
63%
64%
65%
66%
67%
68%
69%
70%
71%
72%
73%
74%
75%
76%
77%
78%
79%
80%
81%
82%
83%
84%
85%
86%
87%
88%
89%
90%
91%
92%
93%
94%
95%
96%
97%
98%
99%
100%
Retention rate
16:1
Student/teacher ratio
$25,440
Full-time tuition cost
-
0%
1%
2%
3%
4%
5%
6%
7%
8%
9%
10%
11%
12%
13%
14%
15%
16%
17%
18%
19%
20%
21%
22%
23%
24%
25%
26%
27%
28%
29%
30%
31%
32%
33%
34%
35%
36%
37%
38%
39%
40%
41%
42%
43%
44%
45%
46%
47%
48%
49%
50%
51%
52%
53%
54%
55%
56%
57%
58%
59%
60%
61%
62%
63%
64%
65%
66%
67%
68%
69%
70%
71%
72%
73%
74%
75%
76%
77%
78%
79%
80%
81%
82%
83%
84%
85%
86%
87%
88%
89%
90%
91%
92%
93%
94%
95%
96%
97%
98%
99%
100%
Acceptance rate
-
0%
1%
2%
3%
4%
5%
6%
7%
8%
9%
10%
11%
12%
13%
14%
15%
16%
17%
18%
19%
20%
21%
22%
23%
24%
25%
26%
27%
28%
29%
30%
31%
32%
33%
34%
35%
36%
37%
38%
39%
40%
41%
42%
43%
44%
45%
46%
47%
48%
49%
50%
51%
52%
53%
54%
55%
56%
57%
58%
59%
60%
61%
62%
63%
64%
65%
66%
67%
68%
69%
70%
71%
72%
73%
74%
75%
76%
77%
78%
79%
80%
81%
82%
83%
84%
85%
86%
87%
88%
89%
90%
91%
92%
93%
94%
95%
96%
97%
98%
99%
100%
Out-of-state students
College Highlights
Engaged Students
Great Teaching
Vibrant Community
Successful Outcomes
Admission & Aid
Engaged Students
"[Lindsey Wilson] is successful because of the students who participate…They are wholly committed to changing the world through creative problem-solving, civic engagement, advocacy, and action. They impact our entire community and state. We really appreciated receiving the Governor's Group Service Award as a necessary reminder to our students that what they're doing does make a positive impact on their world." – Natalie Vickous, Director of Civic Engagement and Student Leadership, Class of 2012 and 2014
STUDY ABROAD
Lindsey Wilson offers a variety of study and internship experiences abroad. In alliance with the Cooperative Undergraduate Programs Abroad (COUPA), LWC works with other colleges and universities to organize credit-bearing, short-term programs. Some of the most popular COUPA trips take students to London and Northern Ireland, but opportunities additionally span all across the world. With the help of their involved advisors, students can make informed choices as they search for the perfect program for their field of study and cultural interests alike.
The United States is, of course, full of its own opportunities for adventure! The Semester in Frankfort, KY, program hires students as interns in the state's capital. Such an active professional city is loaded with opportunities especially for students interested in law, media, and public service. And beyond the state's capital city, students can also take on internships at the nation's capital, gaining professional experience on Capitol Hill in Washington, D.C.
INTERNATIONAL STUDENTS
LWC hosts over 100 international students from more than 40 different countries. Aimed to foster diversity and a keen sense of global awareness, the College's International Student Program helps assign students with host families from among the faculty, staff, or other members of the local community. What's more, LWC makes an active effort to supply international students with the resources they need to achieve their degrees in the U.S. 
RESEARCH
In the field of research, LWC faculty partner with their students to conduct research and discover more about their fields of interest—together. The Center for Excellence in Research provides the tools and information needed to train faculty and students alike how to employ new methods in research.
"At Adair County Primary Center, Lindsey Wilson College students are truly a part of our staff. Education and Counseling students are on site daily observing and helping out in classrooms, as well as in the evenings during our family involvement activities. The Education Department allows their students to plan and bring lessons to students in our 21st CCLC afterschool program, Camp Casey. The different classes in the department also plan and design family involvement activities that meet Kentucky Academic Standards in reading, math, social studies and science. Their activities always provide a fun and engaging evening for our young students and adult family members.
During Camp Casey afterschool, Lindsey Wilson College is not only the  co-applicant of our grant, but also an integral presence in the day to day operation of all out of school time programming. The Bonner Scholars have provided us volunteer staff yearly since 2005 and during two different school years when funding was low, our program would not have been able to continue without Bonner support. These students provide quality staff that are truly dedicated to service and we simply could not do as much as we do, without them.
The Lindsey Wilson College athletes are an awesome addition to our program as well. Every Monday afternoon that we are open during the school year, a Lindsey Wilson College group of athletes bring their sport to our students. Teaching a mini lesson in the rules of their sport and demonstrating good sportsmanship. Prior to that they gather the students together and share their name and where it is they call home. Since many are from different countries and speak a little differently from our students, this also provides a good global literacy lesson for our students.
When we share our site and students with Lindsey Wilson College students, we gain immensely. We can only hope that what Lindsey Wilson College students gain from their time with us, is as valuable." – Dana Harmon, 21st CCLC-Camp Casey Director, Adair County Primary Center
ENROLLMENT BY ETHNICITY
Non-U.S. Citizen: 0%
Hispanic/Latinx: 0%
Black or African American, non-Hispanic: 10%
White, non-Hispanic: 67%
Native/Indigenous American or Alaska Native, non-Hispanic: 0%
Asian, non-Hispanic: 0%
Native Hawaiian or other Pacific Islander, non-Hispanic: 0%
Two or more races, non-Hispanic: 2%
Race and/or ethnicity unknown: 19%
Great Teaching
FIRST-YEAR EXPERIENCE
Lindsey Wilson College strives to set up new students for success, getting them in touch with their academic advisors before they arrive for orientation. Incoming freshmen are able to meet their advisors and start constructing their four-year plan in as early as April before their first year. 
When new freshmen arrive for their orientation, they can rest easily knowing that their plan for their first year is already set up, so they're instead able to focus on connecting with faculty and making new friends. At orientation, students are placed in a First-Year Interest Group of about twenty-five students, all of whom are within the same major. This Group then meets regularly throughout the year, ensuring that new students are able to keep in touch with one another as well as find important resources on campus.
WRITING EXCELLENCE
LindseyWrites, the College's "writing across the curriculum" program, supports students to become better writers and superior communicators for both college and beyond. Each faculty member is trained to teach with a "writing-to-learn" strategy, giving students the space to practice their skills as superior communicators as well as scholars of their field of study.
"I graduated from LWC with a degree in biology and minor in chemistry. While LWC's biology curriculum spans the fields of zoology, botany, physiological, molecular, and immunological sciences, my personal interests led me to be most invested in cellular biology. In August 2013, I began my professional school career at the University of Kentucky College of Pharmacy, currently ranked 5th among colleges of pharmacy in the US. [I graduated with] dual degrees offered by the university…a Doctorate of Pharmacy (PharmD) and Master Business Administration (MBA). It's often stigmatized that smaller, private universities don't prepare students as well for graduate/professional schools as do larger universities. I've found this to be alarmingly false. I frequently refer to the excellently prepared notes and resources that I was given in my upper-level biology courses at Lindsey Wilson to help me better succeed in my pharmacy school coursework. The knowledge and experience I gained at Lindsey Wilson has proved to be vastly sufficient to provide the skill set I need to succeed as a student, a leader, and a future professional." – Dr. John Brown, PharmD, MBA, LWC Class of 2014
SPECIAL STUDY OPTIONS
Programs available at this institution.
Accelerated program
Cooperative education program
Cross-registration
Distance learning
Double major
Honors Program
Internships
Liberal arts/career combination
Student-designed major
Study abroad
Teacher certification program
Weekend college
Vibrant Community
COMMUNITY OF SERVICE
Lindsey Wilson promotes a campus environment that dedicates itself to serving the community. In 2016 alone, LWC students participated in more than 30,000 hours of community service at both the local and national levels. Just one outstanding example of the College's outreach is the Lindsey Wilson's Bonner Scholar Program, which organizes service-learning for over 80 compassionate students each year.
SCHOOL LOCATION
LWC is located in woodsy Southcentral Kentucky, known for its breathtaking outdoor activities in such places as Lake Cumberland—one of the largest man-made lakes in the world—and Mammoth Cave, the longest-known cave system in the world. A classic, southern small town, Columbia is accessible to several larger cities. It is only about 1 hour from Bowling Green and 2 hours from Louisville, Lexington, and Nashville.
ATHLETICS
The Lindsey Wilson College Blue Raiders participate in the Mid-South Conference of the NAIA Division in thirteen different sports, most of which offer both men's and women's teams. The Blue Raiders are highly competitive within NAIA and often clinch the President's Cup Titles of the Mid-South Conference. 
Find out more about LWC Athletics here.

RESIDENCE LIFE
Campus housing options.
Men's dorms
Women's dorms
Apartments for single students
Special housing for disabled students

"As [former] Bonner Program Coordinator I supervise[d] 70+ college students who are placed at local nonprofits in Adair County. Each student completes a minimum of 300 hours throughout an academic year. I seek to provide enthusiastic leadership and support to students in the services, activities, and projects of the Bonner Scholars Program. In my position I promote a campus-wide ethic of service.My degree in Human Services and Counseling from Lindsey Wilson College provided a foundation for my work with college students. Paired with my Masters in Student Affairs and Higher Education, I feel confident in my ability to lead, mentor, and support the Bonner Scholars. Another component of my work is assessing community needs to enact positive sustainable change through partnerships with college students. I am able to recognize and support these needs because of the hands-on curriculum in the Human Services Program. Working with motivated college students requires attentiveness and the skills I gained in the classroom at LWC has allowed me to grow into the professional I am today." – Cherise Mingus, MEd., MBA, Bachelor of Arts: Human Services and Counseling, Class of 2009
Successful Outcomes
INTERNSHIPS
Every student has the option to receive academic credit for internships related to their major, reaping many benefits of practical work experience while still in school. Some pre-approved opportunities are available in select majors, but students may also apply to have other internships qualify for academic credit.
"The internship opened new doors for me and led to a job before I graduated. Getting to see something in the real world and not just studying about it in the classroom made all the difference for me." – Ramie Hutchison, Bachelor of Arts: Communication. Class of 2008
CENTER FOR ENTREPRENEURSHIP
LWC's Center for Entrepreneurship serves as an incubator hub for students to implement their business ideas on a practical level. The facility is loaded with the resources and tools necessary for business planning and organization. 
"My educational experience at Lindsey Wilson College prepared me for the real-world job market. LWC gave me every opportunity to experience real classroom leadership roles. Not only did I get the best academic knowledge, but I experienced teaching opportunities in various elementary classrooms. LWC always expected my best effort and provided me with the opportunities to fulfill my goals and greatms. LWC prepared me for success both professionally and personally." – Taylor Smith Morrison, Bachelor of Arts, Elementary Education Class of 2012, Master of Education, Teacher as Leader, Class of 2017
NOTABLE ALUMNI
Kimberly Bartley graduated from LWC in 1990. After a rewarding career in mental health and social work, she earned a Master's degree in exceptional education from Western Kentucky University. Kimberly teaches in her hometown of Tompkinsville, Kentucky, where she resides with her family. She has a passion for writing and is a two-time participant in WKU's Writing Project Summer Institute. Kimberly has published two novels and a trilogy of children's stories. Her books may be found on Kimberly R. Bartley.
Dr. April Richardson-Hatcher graduated from LWC in 2002. In 2008 she was hired on as an assistant professor in the Anatomy and Neurobiology Department at the University of Kentucky. She earned her Ph.D. in Anatomy and Neurobiology from the University of Kentucky in 2009.
Dr. Brad Bilbro graduated from LWC in 2011. He continued on to medical school, receiving his DO from the University of Pikeville – Kentucky College of Osteopathic Medicine in May 2016. He is currently completing a PGY2 in a Family Medicine residency.
Chris Innes graduated from LWC in 2005. He is currently the Chief Operating Officer for SteelHouse, Inc. in Los Angeles, CA. SteelHouse is a data-driven marketing technology company and has become the fastest growing online marketing services company in the country since it's launching in 2010. They have won numerous awards in technology and innovation. Check out their website: https://steelhouse.com/about/
Casey McGowan graduated from LWC in 2014. She earned a Juris Doctor (JD) degree with honors from Emory University School of Law, May 8, 2017. She began a two-year term as a staff attorney for the U.S. Court of Appeals for the Eleventh Circuit.
Lori Riddle Eberenz graduated from LWC in 2002 and received her Master's in Journalism-Strategic Communication from the University of Missouri. Lori is currently the Senior Manager of Public Affairs for KFC. She was recognized as the LWC 2017 Outstanding Young Alumna of the year.
Lorran Hart Ferguson graduated in 2014 from LWC. She went on to graduate from the University of Kentucky College of Law in May of 2017. She served as the Executive Editor of the Kentucky Journal of Equine, Agriculture, and Natural Resources Law. She currently serves as Director of Communications for the Kentucky State Treasurer's Office.
Dr. Justin Givens graduated LWC in 2013 before graduating from the University of Louisville School of Medicine in May 2017. He is currently a PGY1 in the orthopedic surgery residency at the University of Louisville.
Dr. John Brown received his Bachelor of Arts in Biology from LWC in 2013. He continued on to receive a Master of Business Administration from the University of Kentucky Gatton College of Business and Economics and his Doctorate of Pharmacy from the University of Kentucky College of Pharmacy, both in 2017. Dr. Brown is currently a Post-Graduate Year One (PGY1) Managed Care Pharmacy Resident for Hospital Corporation of America (HCA) in conjunction with the University of Tennessee College of Pharmacy.
Admission & Aid
Admission
ADMISSIONS FACTORS
Very Important
Academic GPA | Standardized test scores 
Considered
Rigor of secondary school record | Class rank
FRESHMAN PROFILE
ACT Composite
25th Percentile: 18 | 75th Percentile: 23
ACT Math
25th Percentile: 17 | 75th Percentile: 23
ACT English
25th Percentile: 17 | 75th Percentile: 24
Tuition & Cost
Tuition: $25,440
Fees: $278
Room: $3,450
Board: $6,045
Aid
Lindsey Wilson uses a variety of federal, state, and institutional funds to help keep a college education affordable. The typical Lindsey Wilson financial aid package includes a combination of grants, loans, and part-time employment. Scholarships are awarded to students based on demonstrated financial need and/or academic achievement. 95% of undergraduate students receive financial aid, with over 30% lower student loan debt than the national average (2016).
What Others are Saying
"My educational experience at Lindsey Wilson College gave me a solid foundation that has enabled me to continually advance in my career. As with most any market, education is now competitive and I firmly believe that LWC provides its students with a competitive advantage when pursuing a career in education and many other fields."
— Michael Ford, School Superintendent, Russell County Kentucky. Bachelor of Arts, History Secondary Education, Class of 1997
Contact Lindsey Wilson College