Christian Brothers University
Memphis, Tennessee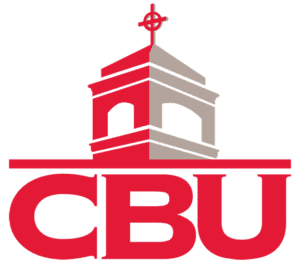 Christian Brothers University is a private, Catholic, comprehensive university committed to preparing students of all faiths and backgrounds to become engaged global citizens. The University provides challenging educational opportunities in the arts, business, engineering, the sciences, and teacher education. CBU's commitment to the Lasallian ideals of faith, service, and community is reflected in an often-repeated phrase on campus, "Enter to Learn, Leave to Serve."
SHOW MORE
Christian Brothers University, founded in 1871, is the oldest institution of higher education in the city of Memphis. Throughout its history, the college has functioned as an elementary school, high school, and college. The institution was officially renamed Christian Brothers University in 1990. Today, CBU serves approximately 1,500 undergraduate and graduate students who represent 29 states, 29 countries, and 34 different faiths. CBU is accredited by the Southern Association of Colleges and Schools.
Get to know Christian Brothers University
1,791
Degree-Seeking Undergraduates
Full-time to Part-time Ratio
-
0%
1%
2%
3%
4%
5%
6%
7%
8%
9%
10%
11%
12%
13%
14%
15%
16%
17%
18%
19%
20%
21%
22%
23%
24%
25%
26%
27%
28%
29%
30%
31%
32%
33%
34%
35%
36%
37%
38%
39%
40%
41%
42%
43%
44%
45%
46%
47%
48%
49%
50%
51%
52%
53%
54%
55%
56%
57%
58%
59%
60%
61%
62%
63%
64%
65%
66%
67%
68%
69%
70%
71%
72%
73%
74%
75%
76%
77%
78%
79%
80%
81%
82%
83%
84%
85%
86%
87%
88%
89%
90%
91%
92%
93%
94%
95%
96%
97%
98%
99%
100%
Retention rate
13:1
Student/teacher ratio
$31,000
Full-time tuition cost
-
0%
1%
2%
3%
4%
5%
6%
7%
8%
9%
10%
11%
12%
13%
14%
15%
16%
17%
18%
19%
20%
21%
22%
23%
24%
25%
26%
27%
28%
29%
30%
31%
32%
33%
34%
35%
36%
37%
38%
39%
40%
41%
42%
43%
44%
45%
46%
47%
48%
49%
50%
51%
52%
53%
54%
55%
56%
57%
58%
59%
60%
61%
62%
63%
64%
65%
66%
67%
68%
69%
70%
71%
72%
73%
74%
75%
76%
77%
78%
79%
80%
81%
82%
83%
84%
85%
86%
87%
88%
89%
90%
91%
92%
93%
94%
95%
96%
97%
98%
99%
100%
4-year graduation rate
-
0%
1%
2%
3%
4%
5%
6%
7%
8%
9%
10%
11%
12%
13%
14%
15%
16%
17%
18%
19%
20%
21%
22%
23%
24%
25%
26%
27%
28%
29%
30%
31%
32%
33%
34%
35%
36%
37%
38%
39%
40%
41%
42%
43%
44%
45%
46%
47%
48%
49%
50%
51%
52%
53%
54%
55%
56%
57%
58%
59%
60%
61%
62%
63%
64%
65%
66%
67%
68%
69%
70%
71%
72%
73%
74%
75%
76%
77%
78%
79%
80%
81%
82%
83%
84%
85%
86%
87%
88%
89%
90%
91%
92%
93%
94%
95%
96%
97%
98%
99%
100%
5-year graduation rate
-
0%
1%
2%
3%
4%
5%
6%
7%
8%
9%
10%
11%
12%
13%
14%
15%
16%
17%
18%
19%
20%
21%
22%
23%
24%
25%
26%
27%
28%
29%
30%
31%
32%
33%
34%
35%
36%
37%
38%
39%
40%
41%
42%
43%
44%
45%
46%
47%
48%
49%
50%
51%
52%
53%
54%
55%
56%
57%
58%
59%
60%
61%
62%
63%
64%
65%
66%
67%
68%
69%
70%
71%
72%
73%
74%
75%
76%
77%
78%
79%
80%
81%
82%
83%
84%
85%
86%
87%
88%
89%
90%
91%
92%
93%
94%
95%
96%
97%
98%
99%
100%
6-year graduation rate
-
0%
1%
2%
3%
4%
5%
6%
7%
8%
9%
10%
11%
12%
13%
14%
15%
16%
17%
18%
19%
20%
21%
22%
23%
24%
25%
26%
27%
28%
29%
30%
31%
32%
33%
34%
35%
36%
37%
38%
39%
40%
41%
42%
43%
44%
45%
46%
47%
48%
49%
50%
51%
52%
53%
54%
55%
56%
57%
58%
59%
60%
61%
62%
63%
64%
65%
66%
67%
68%
69%
70%
71%
72%
73%
74%
75%
76%
77%
78%
79%
80%
81%
82%
83%
84%
85%
86%
87%
88%
89%
90%
91%
92%
93%
94%
95%
96%
97%
98%
99%
100%
Acceptance rate
-
0%
1%
2%
3%
4%
5%
6%
7%
8%
9%
10%
11%
12%
13%
14%
15%
16%
17%
18%
19%
20%
21%
22%
23%
24%
25%
26%
27%
28%
29%
30%
31%
32%
33%
34%
35%
36%
37%
38%
39%
40%
41%
42%
43%
44%
45%
46%
47%
48%
49%
50%
51%
52%
53%
54%
55%
56%
57%
58%
59%
60%
61%
62%
63%
64%
65%
66%
67%
68%
69%
70%
71%
72%
73%
74%
75%
76%
77%
78%
79%
80%
81%
82%
83%
84%
85%
86%
87%
88%
89%
90%
91%
92%
93%
94%
95%
96%
97%
98%
99%
100%
Out-of-state students
College Highlights
Engaged Students
Great Teaching
Vibrant Communities
Successful Outcomes
Admission & Aid
Engaged Students
ENGAGED STUDENTS
From the moment one arrives on campus, they are immersed in a close-knit, small-university environment in which they are challenged to learn from outstanding faculty who want them to succeed. Every student experiences collaborative learning opportunities in small classes and have the opportunity to conduct mentored research with highly qualified CBU professors.
And, outside the classroom, learning is put to work through external research projects, professional internships, service-learning, and study abroad.
"I love the small family feel of this university and how easy it is to become involved and to become a leader. The faculty here are always willing to help you. I was lucky to have one of the best academic advisors when I entered this university, and he was able to help me figure out my path towards my future career. With our small class sizes, professors are more likely to know your name and be more willing to help because they know you and they know when you are trying. Every year I find myself becoming more confident in my leadership and networking skills." – Yuri Hayslett, Class of 2019
UNDERGRADUATE RESEARCH
Many students are engaged through mentored research programs at St. Jude Children's Research Hospital, the University of Tennessee Health Sciences Center, the Memphis Zoo, and various other regional institutions. Others conduct mentored research with highly qualified CBU faculty members. The university offers numerous internship, externship, and co-op opportunities, enabling students to gather valuable real-life experience at many corporations and nonprofits.
STUDY ABROAD
CBU students take advantage of myriad study abroad programs. Popular destinations include Rome, Barcelona, London, Paris, and other great international cities. For students who wish to spend an entire semester or a summer to experience another culture, CBU maintains partnerships with universities in Austria, Brazil, France, and Spain. The Lasallian International Programs Consortium invites CBU students to study in Argentina, Australia, China, Costa Rica, England, France, Germany, Ireland, Italy, Japan, Mexico, Nicaragua, Puerto Rico, South Africa, and Spain. 
Since the De La Salle Christian Brothers are present in 81 countries, students may also make arrangements to travel to even more countries that are not listed above. These include virtually all nations in Central and South America, Singapore, the Philippines, Europe, and parts of Africa. CBU encourages students to explore, as studying abroad has a positive, life-changing impact on students' perspectives and future careers.
ENVISION
ENVISION is a nine-week program that familiarizes students with the inner workings of the CBU administration and student organizations as they work to resolve campus issues through an intensive process of research and collaboration. This method of experiential learning allows students to become more aware and effective leaders at CBU.
CBU LASALLIAN FELLOWS
Each year, five senior students are selected for the distinction of CBU Lasallian Fellow, recognized for the way they embody the values set forth by CBU's founder, St. John Baptist de La Salle. Students are nominated by CBU faculty and staff in recognition of their commitment to the underserved, their sensitivity to social and community needs, the active nature of their faith, and the difference they make in the world. Each Lasallian Fellow is awarded $10,000 as a means of perpetuating their work in the community.
ENROLLMENT BY ETHNICITY
Nonresident aliens: 3%
Hispanic/Latino: 8%
Black or African American, non-Hispanic: 29%
White, non-Hispanic: 39%
American Indian or Alaska Native, non-Hispanic: 0%
Asian, non-Hispanic: 5%
Native Hawaiian or other Pacific Islander, non-Hispanic: 0%
Two or more races, non-Hispanic: 3%
Race and/or ethnicity unknown: 13%
Great Teaching
STUDENT-TEACHER COLLABORATION
With a student-to-faculty ratio of 12:1, Christian Brothers University has a well-deserved reputation for teaching excellence. CBU students find that their instructors are not only outstanding teachers, but also active researchers. Such collaborations are invaluable, providing students with opportunities to hone such important skills as presenting findings at professional conferences. Frequently, such work leads to publications in peer-reviewed journals, giving students a significant advantage as they apply for graduate or professional school.
Students and faculty also work together in honor societies that have annual national and regional meetings. At these gatherings, CBU students present their research and mingle with students from other institutions, encouraging them to network and broaden their horizons.
INSPIRING FACULTY
Christian Brothers University is a vibrant community of scholars. Its faculty care deeply about their students, getting to know them and structuring their classes to ensure the success of each student. They encourage students to think outside the box and become professionally involved in their chosen fields long before graduation. Both students and faculty are driven by an intense intellectual curiosity, striving to learn and contribute to the body of knowledge. More importantly, they seek to use their education to improve the community at large. Thus, a CBU education transcends the interests of individuals; its ultimate purpose is to serve God and humanity.
"My teachers have been some of the best people I've met. They have really come to know me as an individual and helped me grow both as a student and as a person. Honestly, the teachers at CBU are simply amazing. I think that what gives CBU its value is that it's a place where you can get as much or as little as you're willing to put into it. It's a place where, if you put in the work, you can achieve anything you want." – Gabriela Morales Medina, Class of 2019
FIRST-YEAR EXPERIENCE
The First-Year Experience Program focuses on first-year students and their transitions from high school to college. It's designed to provide support and encouragement from a student's first day of orientation all the way to the final day of their first year. CBU students start strong and, therefore, find success after graduation.
ACADEMIC PROGRAMS
Befitting its status as the longest-serving institution of higher learning in Memphis, CBU offers a healthy mix of traditional majors as well as degrees in such fields as cyber security, which did not exist even ten years ago. All majors emphasize the skills most desired by employers as well as graduate and professional schools: the ability to communicate effectively, to think critically, and to work in a team. To ensure that all CBU graduates possess these skills, the core curriculum provides a values-based broad education. And, since both core and major courses are small, there is ample opportunity for personalized instruction and learning. Professors are in a position to identify quickly the interests and strengths of each student.
COMPLEMENTARY PROGRAMS FOR LEARNING
The Honors Program and five Living-Learning Communities (Freshman Experience, Sustainability, Science/Engineering, Honors, and Business) constitute important centers of learning outside the academic departments. Students interact regularly with professors during informal get-togethers and special events. The Math and Writing Centers offer students additional opportunities to engage with their professors.
Vibrant Communities
A STRONG COMMUNITY
At Christian Brothers University, learning transcends the classroom and the lab. Making people feel welcome and at home on campus is one of CBU's five core values, which means that CBU is a community where people care about each other and treat each other with respect in the classroom, on the playing field, and everywhere they are living, learning, and working together every day.
As a CBU Buccaneer, part of the college experience is pursuing individual interests within a thriving campus life community. Whether they participate in one of the student organizations, compete in intramural sports, attend campus ministries, serve with volunteer efforts, or utilize other campus resources, CBU helps every student find their interests, their passion, their story.
"I love the Lasallian spirit of CBU. Even though our community has a lot of differences (religious, cultural, etc.), it's the one thing that bonds us all together. CBU does an excellent job of combining academics with this view of life. From the moment you come to CBU, service is the first thing you are introduced to. I think CBU students gain so much from that." – Jazzmyn Davenport, Class of 2019
LIVING-LEARNING COMMUNITIES
CBU's five Living-Learning Communities (Freshman Experience, Sustainability, Science/Engineering, Honors, and Business) help create lasting bonds by bringing together students and professors with similar interests and pursuits in the Living-Learning Center dorm. Students take common courses, walk to class together, build friendships through off-campus retreats and events, and give one another a sense of home away from home. Relationships are formed and enriched through class discussions that carry over into the LLC lounges and each Community's residence floor. Doors are left ajar so that floormates can enter at will to join the conversation. 
Students engage regularly with the professors who direct the Living-Learning Communities in special events and informal get-togethers. For example, students in the CBU Honors Program's Living-Learning Community have the opportunity to engage in dozens of enrichment opportunities each semester, from providing service for non-profit agencies to attending Broadway plays. Their relationships with faculty are solidified through small discussion and project-based classes that often take them into the broader Memphis community.
THE LIVING-LEARNING CENTER
The Living-Learning Center sponsors public, monthly events that are linked to key elements of CBU's mission. Students from different Learning Communities engage with the university's surrounding neighborhoods by volunteering at Caritas Village community center in diverse Binghampton and walking over to attend Memphis' thriving Cooper-Young Festival. Through the Catholic Climate Covenant's national "From St. Francis to Pope Francis to You: Creating a Climate for Solidarity" event as well as in discussion with the Christian Brothers order, students experience the Lasallian emphasis on social justice. The Living-Learning Communities also sponsor civic engagement series in cooperation with organizations like the Black Student Association, hosting debate events while representing different political candidates' platforms as well as guiding students through the early voting process.
STUDENT LIFE
Community-building and learning outside the classroom are also at the heart of the activities sponsored by the Office of Student Life and the Office of Mission and Identity. Throughout the semester, Student Life makes it possible for students to attend concerts, plays, movies, athletic events, and exhibits in the Memphis metropolitan area for free or at sharply reduced rates. The Maurelian Lounge in the eponymous residence hall serves as a vibrant social space for first-year students during evenings and weekends as well as a classroom during weekday mornings and afternoons. CBU's 50+ student organizations also ensure that learning continues long after students have exited lecture halls and laboratories. Several organizations regularly bring speakers to the campus.
OFFICE OF MISSION AND IDENTITY
To foster spiritual and intellectual growth, the Office of Mission and Identity organizes retreats to give both participating students and faculty members the opportunity to turn inward and reflect. Students can also be involved in planning and executing the campus' weekly mass. Those with a particular interest in CBU's Lasallian mission may travel to participate in formation events in other U.S. cities and abroad. After studying the life and work of St. John Baptist de La Salle, the founder of the Christian Brothers and the Patron Saint of Teachers, some students are so inspired that they volunteer to become Lasallian volunteers after graduation. All students value their interaction with the Christian Brothers who live on campus, as they always learn more not only about the De La Salle Brothers and their calling, but also about important watersheds in the history of Memphis and the American South.
MULTICULTURALISM
Students learn much from one another. CBU's student population is very diverse, acting as a testament to the fact that the university provides a welcoming environment to those of all backgrounds. Multicultural Student Services provides programming and services to support an inclusive campus climate, promotes cultural understanding, and serves to enhance the intellectual and multicultural experiences of the university's diverse community of learners. Organizations representing different groups ensure that every student feels a strong sense of belonging. They also host events that enable students to learn about other cultures and religious faiths. The students' daily encounters on campus—in the classroom, the cafeteria, the computer lab, the library, the residence halls—also constitute important learning opportunities.
GUEST LECTURES
Throughout the academic year, CBU makes a special effort to have renowned authors speak on campus. The Fresh Reads/Memphis Reads program has arranged speeches and other public appearances by such distinguished guests a Dinaw Mengestu, Jesmyn Ward, Markus Zusak, and Colson Whitehead. Academic departments and schools also sponsor noted subject-matter experts whose work is of interest to the campus. Speaking in venues that are open to all CBU students, these speakers usually draw large crowds. Vatican astronomer Father George Coyne, biologist Diane Fossey, prison-inmate advocate Shaka Senghor, and many more have all excited overflow crowds in the university's theater.
SCHOOL LOCATION
CBU's 75-acre campus is located in the center of Memphis—a city built around good food, friendly people, and a whole lot of soul. Living in the home of FedEx and St. Jude Children's Research Hospital means direct access to real-world opportunities at Fortune 500 companies, non-profit programs, art galleries, and research labs. 
For fun, Memphis—the home of the Blues and some of the world's best barbecue—has a lot to offer. CBU is in the heart of Midtown, just blocks from the Cooper-Young District, which was recently named one of the "10 Great Neighborhoods in America." Less than a mile away is the historic Overton Square. Both are thriving arts and entertainment hubs that students love to explore.
ATHLETICS
Christian Brothers University believes strongly that its athletic program should represent the same level of excellence and diversity found throughout the university and thus encourages each student-athlete to reach their fullest athletic and intellectual potential. The common goal among CBU's athletic administrators, coaching staff, and scholar-athletes is to achieve success at the highest level possible while abiding by the standards of good sportsmanship and ethical conduct, all the while striving to provide equitable opportunities for underrepresented populations. 
The CBU Buccaneers are members of the NCAA Division II Gulf South Conference, engaging in 15 varsity sports.
7 men's: basketball, baseball, soccer, cross-country, tennis, golf, track & field
8 women's: basketball, soccer, tennis, golf, cross-country, softball, volleyball, track & field
Successful Outcomes
SUCCESSFUL CITIZENS
Upon graduation, CBU students possess all the skills to be successful in the workplace as well as in professional or graduate school. They communicate effectively, think critically, and work well in teams. They have also developed a strong sense of value for their CBU bachelor degree, which obliges its holder to work for the betterment of the community at large. CBU graduates have internalized the university's emphasis on faith, service, and community, often working through churches, civic organizations, clubs, neighborhood associations, employers, and government to effect positive change in the community. CBU's focus on educating the whole person thus pays rich dividends to the graduates themselves as well as to the communities in which they live and work.
"A defining feature of CBU is that is a community, a place where you feel like you are wanted and that there are people all around you pushing you to do the hard work and exhibit the diligence that is required to be the best student you can be. CBU challenged me in ways I wasn't accustomed to in high school. I have learned discipline and have been taught to be an active listener. CBU fosters excellence." – Daniel Orleans-Lindsay, Class of 2019
CAREER SERVICES
Choosing a career path can be one of the most daunting aspects of the college experience. Luckily, the professionals in CBU Career Services have the resources and experience to help students navigate their options, facilitating the opportunities they need to pursue their passions. Students can take assessments to learn about strengths and hidden talents as well as receive help developing their professional résumés and interview skills. They can even attend business etiquette dinners to practice dining with potential employers. The Career Center truly helps CBU students succeed in their careers.
COMPETITIONS
As up-and-coming professionals, CBU students engage early in their chosen professions. They present papers of their research at academic conferences and engage in competitions with students from other universities, frequently winning awards for the quality of their work. For example, CBU engineering students annually build small off-road cars that are raced over the harshest elements of rough terrain as well as compete in moon buggies and mini-bajas constructed in the university's engineering labs. Science majors publish their research papers in prestigious peer-reviewed journals. And in the liberal arts, the social sciences, and business, students regularly travel to conferences to discuss their research in posters or papers.
INTERNSHIPS
At CBU, any student who wants an internship is guaranteed an amazing opportunity—both paid and for academic credit—anywhere throughout the Memphis area. Internships bring practical perspectives and invaluable experience, which are both highly attractive qualities for prospective employers. The Academic Internship Program allows for consistency across campus in terms of the student application process, employer communication, and data collection. Other internships with nonprofits like Overton Park Conservancy and for-profits like FedEx often lead to employment after graduation. More than 96% of students who are employed or placed in grad programs within a year of graduation; most of them completed at least one internship during their college career.
SERVICE-LEARNING
Christian Brothers University offers its students countless opportunities to be engaged and to serve. Incoming first-year students participate in service projects both on campus and in the wider community as early as Welcome Weekend, which marks the official beginning of the academic year. A few days later, the Honors Program's September of Service (SOS) takes assisting others to a new level. During this month alone, students and other members of the CBU campus community provide close to 2,000 hours of service throughout the Memphis metropolitan area. Fraternities, sororities, honor societies, and other organizations ensure that CBU students continue their community involvement throughout the academic year. Activities include entirely student-led fundraising events such as "Bowling for Uganda" and "Breast Cancer Awareness Month."
Admission & Aid
Admission
FRESHMAN PROFILE
ACT Composite
25th Percentile: 21 | 75th Percentile: 27
ACT Math
25th Percentile: 20 | 75th Percentile: 26
ACT English
25th Percentile: 22 | 75th Percentile: 28
APPLYING TO CBU
CBU welcomes applications not only from students who are academically successful, but from those who are also making an impact on the world. Admissions to CBU is competitive. Each application review is based on grade point average, standardized test scores, personal writing sample, and an academic recommendation. Applications are accepted via CBU's Online Application, a CBU application by mail, or through the Common Application.
Tuition & Cost
Tuition: $31,000
Fees: $870
Room & Board: $8,754
Aid
SCHOLARSHIPS
All applicants are considered for merit scholarships based on academic performance. These range from $7,000 to $15,000 annually. Students may be invited to participate in scholarship competitions that award full-tuition scholarships.   
Trustee Scholarship – This is CBU's most prestigious scholarship for full-tuition and fees. Students compete for four scholarships by interviewing with faculty and alumni. To be considered for the Trustee Scholarship, students must have a minimum 27 ACT, 3.6 gpa, and be admitted to CBU. 
Leadership Scholarship – This is a leadership based scholarship awarded to two students each year for outstanding leadership and service in his or her community. Recipients of these full-tuition scholarships will receive support from Student Life in developing a New Student Organization that can have a lasting impact on the university. To be considered for the Leadership Scholarship, students must have a minimum 21 ACT, 2.75 gpa, be an active leader, and be admitted to CBU. 
AID AND SCHOLARSHIPS
CBU is committed to providing a quality, private college education that is affordable. In fact, CBU is annually ranked among the nation's "best buy" institutions, with 96% of full-time students receiving financial assistance. CBU offers academic scholarships ranging from $9,000 to $15,000 based on previous academic success. There's no separate application for CBU Merit Based Scholarships—students need only complete an application to be considered.
The Trustee Scholarship

is the most prestigious academic scholarship available at CBU. Two students are selected to receive this full-tuition scholarship; however, all students who compete will receive a $2,000 participation tuition scholarship. Candidates must have a minimum ACT score of 28 or SAT of 1210 (CR + M).

The Leadership Scholarship Program

is a leadership-based scholarship awarded to three outstanding student leaders. Recipients of this full-tuition scholarship also receive support from Student Life in developing a New Student Organization that can have a lasting impact on the university. All students who compete will receive a $1,500 participation tuition scholarship. Candidates must have a minimum ACT score of 21 or SAT of 980 (CR + M).

The Pascal Fellowship in Computer Science and Mathematics

, sponsored by FedEx, is a unique program that awards students each year with scholarships as well as internship opportunities. Four students majoring in Computer Science will receive this full-tuition scholarship. All students who compete receive a $2,000 participation tuition scholarship. Candidates must have a minimum ACT Math score of 30 or SAT Math of 680 and GPA of 3.5.

CBU also offers grants and student-worker programs as a part of its Catholic and Lasallian mission. The goal is to help students reach their goals, both academically and financially. Staff members in the Financial Aid Office are available during business hours to answer questions about paying for college.
What Others are Saying
"I love CBU! It is a community of people who care about you—your well-being, your development, and your future. This campus is extremely small and friendly. As soon as you get to CBU, you can feel the welcoming spirit and atmosphere."
— Tabatha Holmes, CBU Class of 2020
Contact Christian Brothers University