Caldwell University
Caldwell, New Jersey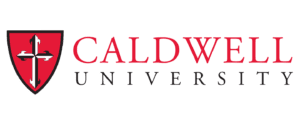 Beautiful, affordable, and equipped with nationally accredited programs, Caldwell University is the only Dominican college in New Jersey and one of only 19 Catholic colleges in the U.S. that are guided in the tradition of St. Dominic. Caldwell offers nationally accredited programs, small class sizes, and outstanding personalized attention. With one of the lowest private college tuitions in New Jersey, and significant financial assistance offered to 90% of students, a Caldwell University education is a great value!
SHOW MORE
Caldwell University offers 30 undergraduate majors and 30 graduate programs, including doctoral, master's, certificate and certification programs, and online options, all of which prepare students for today's global marketplace. The university has partner programs in pre-med as well as dual-degree options. Affiliations with schools such as Columbia University, St. George's University, and Temple University offer students the opportunity to earn a bachelor's degree at Caldwell University and a professional degree in medicine, veterinary medicine, dentistry, and more at one of its affiliated institutions.
Caldwell University is a Catholic, coeducational, four-year university with a strong liberal arts core curriculum. Caldwell was founded by the Sisters of Saint Dominic of Caldwell. Its core values of respect, integrity, community, and excellence influence academic and campus life.
In addition to the CORE, the university has pursued national accreditations that provide external validation of its academic strength and excellence. Caldwell's undergraduate programs in business, education, and nursing have received national accreditations, respectively, from the Association of Collegiate Business Schools and Programs (ACBSP), the Council for the Accreditation of Educator Preparation (CAEP), and the Commission on Collegiate Nursing Education (CACREP). Additionally, its graduate programs have received accreditations in nursing by the Council for Accreditation of Counseling and Related Education Programs (CACREP) and in Applied Behavior Analysis by Behavior Analysis International (ABAI).
Get to know Caldwell University
1,745
Degree-Seeking Undergraduates
Full-time to Part-time Ratio
-
0%
1%
2%
3%
4%
5%
6%
7%
8%
9%
10%
11%
12%
13%
14%
15%
16%
17%
18%
19%
20%
21%
22%
23%
24%
25%
26%
27%
28%
29%
30%
31%
32%
33%
34%
35%
36%
37%
38%
39%
40%
41%
42%
43%
44%
45%
46%
47%
48%
49%
50%
51%
52%
53%
54%
55%
56%
57%
58%
59%
60%
61%
62%
63%
64%
65%
66%
67%
68%
69%
70%
71%
72%
73%
74%
75%
76%
77%
78%
79%
80%
81%
82%
83%
84%
85%
86%
87%
88%
89%
90%
91%
92%
93%
94%
95%
96%
97%
98%
99%
100%
Retention rate
13:1
Student/teacher ratio
$34,900
Full-time tuition cost
-
0%
1%
2%
3%
4%
5%
6%
7%
8%
9%
10%
11%
12%
13%
14%
15%
16%
17%
18%
19%
20%
21%
22%
23%
24%
25%
26%
27%
28%
29%
30%
31%
32%
33%
34%
35%
36%
37%
38%
39%
40%
41%
42%
43%
44%
45%
46%
47%
48%
49%
50%
51%
52%
53%
54%
55%
56%
57%
58%
59%
60%
61%
62%
63%
64%
65%
66%
67%
68%
69%
70%
71%
72%
73%
74%
75%
76%
77%
78%
79%
80%
81%
82%
83%
84%
85%
86%
87%
88%
89%
90%
91%
92%
93%
94%
95%
96%
97%
98%
99%
100%
6-year graduation rate
-
0%
1%
2%
3%
4%
5%
6%
7%
8%
9%
10%
11%
12%
13%
14%
15%
16%
17%
18%
19%
20%
21%
22%
23%
24%
25%
26%
27%
28%
29%
30%
31%
32%
33%
34%
35%
36%
37%
38%
39%
40%
41%
42%
43%
44%
45%
46%
47%
48%
49%
50%
51%
52%
53%
54%
55%
56%
57%
58%
59%
60%
61%
62%
63%
64%
65%
66%
67%
68%
69%
70%
71%
72%
73%
74%
75%
76%
77%
78%
79%
80%
81%
82%
83%
84%
85%
86%
87%
88%
89%
90%
91%
92%
93%
94%
95%
96%
97%
98%
99%
100%
Acceptance rate
-
0%
1%
2%
3%
4%
5%
6%
7%
8%
9%
10%
11%
12%
13%
14%
15%
16%
17%
18%
19%
20%
21%
22%
23%
24%
25%
26%
27%
28%
29%
30%
31%
32%
33%
34%
35%
36%
37%
38%
39%
40%
41%
42%
43%
44%
45%
46%
47%
48%
49%
50%
51%
52%
53%
54%
55%
56%
57%
58%
59%
60%
61%
62%
63%
64%
65%
66%
67%
68%
69%
70%
71%
72%
73%
74%
75%
76%
77%
78%
79%
80%
81%
82%
83%
84%
85%
86%
87%
88%
89%
90%
91%
92%
93%
94%
95%
96%
97%
98%
99%
100%
Out-of-state students
College Highlights
Engaged Students
Great Teaching
Vibrant Communities
Successful Outcomes
Admission & Aid
Engaged Students
Caldwell University provides a campus experience that allows students to discover who they are. Recognized as a strong choice for the liberal arts, employers and graduate schools recognize the value of a Caldwell University degree. With one of the highest retention rates in history and one of the largest freshman classes, Caldwell continues to welcome record numbers of students to campus.
"Caldwell University has quickly become a haven for my growth as a student as well as an adult. The faculty, staff, and student body fosters an environment of development and acceptance. I am excited to be able to call Caldwell my home today and for years to come!"  – Christopher Lepore, Class of 2020, Communications and Media Studies major
STUDY ABROAD
As part of its commitment to developing 'global students,' Caldwell offers both semester-long and short-term study abroad programs. These allow students to experience international customs and cultures, expanding the breadth of their educational experience.
LIBERAL ARTS CORE
Caldwell University prepares students for their futures through a strong liberal arts foundation.
The university's CORE curriculum is designed to meet the goals of a liberal arts education. It develops students' acquaintance with the major branches of learning: the humanities; the physical and biological sciences; mathematics; and the social sciences. The CORE is designed to develop critical thinking skills, challenge students intellectually, promote an appreciation for diverse cultures, and increase moral and civic awareness. The CORE integrates writing across the curriculum to strengthen students' writing abilities in all disciplines.
The learning objectives of the CORE include "global objectives," all of which naturally cut across different disciplines. They articulate the expectation that, upon completion of the CORE, Caldwell students will be able to:
Communicate effectively through writing.

Demonstrate logical reasoning to support their conclusions.

Display competence in information literacy by selecting, utilizing, and documenting appropriate sources.
The purpose of this enriched core is to reinforce central elements of the Catholic and Dominican identity of the university, all while giving students choices and flexibility to pursue what interests them and excel in all that matters to their success.
CARES CENTER
At Caldwell University, each student's success is taken to heart. The CARES center combines advising, registration, and financial aid to serve students as much as possible. This center ensures every student the opportunity and means to complete their degree program, not only in a timely manner and efficient manner, but also in a way that is enriching and rewarding.
The office of Disability Services is a dedicated office for students with disabilities, available to make appropriate accommodations as needed. Caldwell University ensures that all students will have equal access to all services, programs, and activities.
ENROLLMENT BY ETHNICITY
Non-U.S. Citizen: 10%
Hispanic/Latinx: 31%
Black or African American, non-Hispanic: 16%
White, non-Hispanic: 30%
Native/Indigenous American or Alaska Native, non-Hispanic: 0%
Asian, non-Hispanic: 3%
Native Hawaiian or other Pacific Islander, non-Hispanic: 0%
Two or more races, non-Hispanic: 1%
Race and/or ethnicity unknown: 8%
Great Teaching
"My mentors here not only taught me how to excel in my studies but went far and well beyond their role as just teachers and guided me to develop professionally." – Stephen Han '18 upon receiving his Bachelor of Arts in Biology from Caldwell University and preparing to begin medical school
SMALL CLASSES FOR HUGE OPPORTUNITIES
One of the strengths of Caldwell University is its size. Caldwell is committed to providing the best learning environment that is designed to help students succeed. The student-to-faculty ratio of 12 to 1, and the average class size ranges from just 16 to 20 students. This allows for personalized attention and support to each and every student. Since more than 80% of faculty have earned the highest degree available in their fields, they each have a depth of experience that allows them to inspire their students.
Because Caldwell is a teaching institution, all courses are taught by faculty; there are no teaching assistants. This maintains a high quality of teaching, further enhancing the value of a Caldwell University education.
"I've never felt so much support, except from my family, as I have with the faculty [here]… I'm thankful to the faculty for all they have given me." – Michelle Eng '18 upon earning her Bachelor of Arts degree in biology from Caldwell University and preparing to start graduate school to study occupational therapy
CLASS-WIDE EXPERIENCES
Caldwell University provides students with the support and the tools they need to succeed. The "Freshman Seminar" and "Freshman Connect" are designed to ease the transition from high school to college, all while strengthening students' academic skills in controlled learning experiences. Then, through the "Second-Year Experience" program, students explore different majors, career options, and potential internship programs, gaining support and guidance to build their résumés, interviewing skills, and more.
APPLIED BEHAVIOR ANALYSIS
With the only the only doctoral program in Applied Behavior Analysis (ABA) in New Jersey, Caldwell is proud of its commitment toward skill development and behavior change for people with such developmental disabilities as autism, led by faculty who are recognized as some of the finest in the country. Students can even enter the dual program as undergraduates in order to move ahead and receive both a bachelor's degree in psychology and a master's degree in ABA. Additionally, graduate students have the chance to earn hands-on experience while working at the on-campus Center for Autism and Applied Behavior Analysis. This state-of-the art facility conducts cutting-edge research in both basic and applied principles of behavior while serving the autism community.
HEALTH EDUCATION
Caldwell's Inter-Professional Health Education collaborative provides exciting new programs in the health professions, including a B.S. in Public Health Education, B.S. in Health Science, and a B.S. in Healthcare Administration. These programs, as well as the B.S. in Nursing, offer students exciting new career opportunities in one of the fastest growing job markets. Many unique combined programs in medicine, veterinary medicine, dentistry, occupational or physical therapy, and athletic training are also offered at Caldwell University. These programs are designed to save students' time in the educational process as well as give them the chance to partner with such schools as Columbia University, UMDNJ, Temple University, and others.
SPORT MANAGEMENT
Sport Management has recently joined the list of the fantastic new majors offered at Caldwell. Offered through the business department, Sport Management challenges students to address the business and operational aspects of sports.
Vibrant Communities
"The close-knit family that we have grown into over these four years was something that none of us could have anticipated. Those bonds we will cherish forever—the sporting events we attended, the community service trips we went on—it all happened here on 120 Bloomfield Avenue." – Dennis Brady '18, Class of 2018 undergraduate ceremony commencement speaker
THE CITY RIGHT NEXT DOOR
Caldwell University offers students opportunities that extend far beyond the classroom. Because the University is in such close proximity to New York City, its students can easily visit museums, Broadway shows, cultural and business centers, and more.  Faculty in business, the arts, music, and communication arts further enhance their course materials by taking routine trips into New York City. Students have even shadowed and interned with top professionals in the business world.
FEATURED EXPERIENCES
On campus, the newly renovated Visceglia Gallery hosts various art exhibits that display the work of national, local, and student artists throughout the year. Caldwell University also hosts concerts throughout the year, featuring performances from students, faculty, and staff alike.
Campus is often "abuzz" with guest lecturers, renowned authors, television personalities, and many more esteemed visitors.
HIGH-QUALITY FACILITIES
Recent campus improvements continue to enhance all aspects of student life. Additional dorm space was created to accommodate recent growth; a CARES center was established to acts as a one-stop for student needs; a Wellness Center has stood as a place to care for the mind, body, and spirit, and a Learning Commons offers students a technology-oriented collaboration center in which to excel throughout their course work. A campus-wide technology transformation is in full force with new tools for 3D printing, engaging 360-video, technology-infused learning environments, and a quadrupled Wi-Fi footprint.
Caldwell University offers on-campus living in either a traditional dormitory-style setting or an apartment-style setting. The recently renovated Caldwell Dining Hall and Cougar Den provide great places to eat, study, and make friends. In the Newman Center, students will also find the fitness center and indoor running track, which are open to all students.
SCHOOL LOCATION
Caldwell University is located in one of the best towns in New Jersey, as designated by New Jersey Monthly. The university's beautiful, 70-acre campus is a short walk to the revitalized center of town. Located twenty miles from New York City, Caldwell is minutes away from job and internship opportunities, an exciting culture, and many venues for entertainment. About an hour from campus are the beautiful beaches along the Jersey shore as well as spots for skiing and snowboarding in the Pocono Mountains.
ATHLETICS
National Collegiate Athletic Association Division II; Central Atlantic Collegiate Conference (CACC); Eastern College Athletic Conference (ECAC)
16 Varsity Sports
Women's Programs: Basketball, Bowling, Cross Country, Lacrosse, Soccer, Softball, Tennis, Track & Field, Volleyball
Men's Programs: Baseball, Basketball, Cross Country, Soccer, Sprint Football, Tennis, Track & Field
Mascot: Cougars
Colors: Scarlet, Gold, White
Successful Outcomes
It is a life-changing decision to attend college and choose a career path. Recent research of Caldwell University graduates documents 94% of alumni to be employed, attending graduate school, or participating in a service programs.
SERVICE-LEARNING
Service and community are part of the discovery of Caldwell University. Through campus events, students strengthen their understanding of the needs of society. They gain an enriched foundation for serving mankind as they enter the workforce.
Caldwell University's annual service day known as "Caldwell Day" is a landmark event that involves the entire campus community. Classes are cancelled so that students, faculty, and staff all get to volunteer their time throughout New Jersey. Every year, students are involved in supporting the needs of nonprofits in Essex County and the state at large, volunteering at shelters and food banks, helping out at community centers, or cleaning up parks.
Greek Life on campus is also dedicated to community service; sororities and fraternities work to "give back" to the community. Their activities have included fundraising for victims of natural disasters and participating in a 5k run for Caldwell University's nationally known Center for Autism & Applied Behavior Analysis. Through these types of events, students learn about the importance of community.
Campus Ministry brings to life the Dominican Catholic identity, infusing the campus with a touch of spiritual life. Incoming freshmen are invited take part in a faith immersion program, "FIRST," which stands for Freshmen Immersion into Reflection, Service, and Tradition. This gives new students a chance to reflect on how they can make the most of the rest of their college experiences. Additional Campus Ministry events include retreats and alternative spring breaks, during which students travel to build homes and learn about the reality and injustices of poverty.
During the 2017 annual day of volunteerism, Caldwell Day, Science Department faculty member Dr. Marjorie Squires and some students volunteered at the ARC of Essex County Stepping Stones School, which provides services for children with Down syndrome from ages 3 to 10. Squires was impressed by the dedication of the teachers and by the children's joy. "I'm uplifted. My soul is happy and light." Oluwatosin Adebiyi, a nursing student, said she saw how unique and special each child was. Judy Bellina, a Caldwell University alumna who is coordinator of volunteer, community, and parent outreach at Stepping Stones, was glad to welcome volunteers from her alma mater and to let others in the community see what the school provides.
INTERNSHIPS
Caldwell University offers internship opportunities to students throughout the year to enhance their learning experience. Students have worked in all fields, ranging from healthcare, business, sport management, television, to everything in between.
Admission & Aid
Admission
ADMISSIONS FACTORS
Very Important
Rigor of secondary school record | Academic GPA
Application Essay | Recommendation(s)
Considered
Interview | Standardized test scores | Extracurricular activities | Talent/ability
Character/personal qualities | Volunteer work | Work experience
TEST SCORES
Optional
FRESHMAN PROFILE
SAT Evidence-Based Reading and Writing
25th Percentile: 460 | 75th Percentile: 560
SAT Math
25th Percentile: 460 | 75th Percentile: 550
ACT Composite
25th Percentile: 16 | 75th Percentile: 23
ACT Math
25th Percentile: 16 | 75th Percentile: 24
ACT English
25th Percentile: 15 | 75th Percentile: 22
FRESHMAN PROFILE
SAT Evidence-Based Reading and Writing
25th Percentile: 470 | 75th Percentile: 570
SAT Math
25th Percentile: 460 | 75th Percentile: 580
ACT Composite
25th Percentile: 17 | 75th Percentile: 22
ACT Math
25th Percentile: 17 | 75th Percentile: 24
ACT English
25th Percentile: 15 | 75th Percentile: 22
APPLICATION DEADLINE
Students applying to Caldwell University can use either the University's application or the Common Application. Caldwell University offers an Early Action Deadline of December 1st, with an admissions decision by January 1st.
Tuition & Cost
Tuition: $34,900
Fees: $1,800
Room: $6,690
Board: $6,070
Aid
Caldwell University is committed to helping students afford their education. With the one of the lowest private college tuitions in New Jersey, and combined with spectacular financial aid options, Caldwell can be more affordable than some public institutions.
In addition to need-based grants from Caldwell University, the State of New Jersey, and the federal government, Caldwell also offers a number of merit-based scholarships.
Presidential scholarships are generally awarded to full-time freshmen with outstanding high school achievement and SAT scores exceeding 1300. (Awards range from $20,000 to full tuition and are renewable each year for four years.)
Caldwell scholarships are generally awarded to full-time freshmen with excellent academic high school achievement and minimum SAT scores of 1080 (math and verbal combined) and high school grade point averages above 3.0. Awards range from $10,000 to $20,000 and are renewable each year for four years. Transfer students with cumulative grade point averages above 2.8 may receive scholarships ranging from $8,000 to $20,000.
High School Achievement Awards are generally awarded to full-time freshmen at the time of acceptance and are based upon consistent high academic achievement during their high school career. These are annual awards and are renewable each academic year, contingent upon continued successful academic progress.
NURSING GRANTS
Nursing grants are generally awarded to full-time freshmen with excellent academic high school achievement and minimum SAT scores of 1080 (math and verbal combined). Awards range from $9,000 to $20,000 and are renewable each year for four years.
Contact Caldwell University