2023 Best Public Colleges in Pennsylvania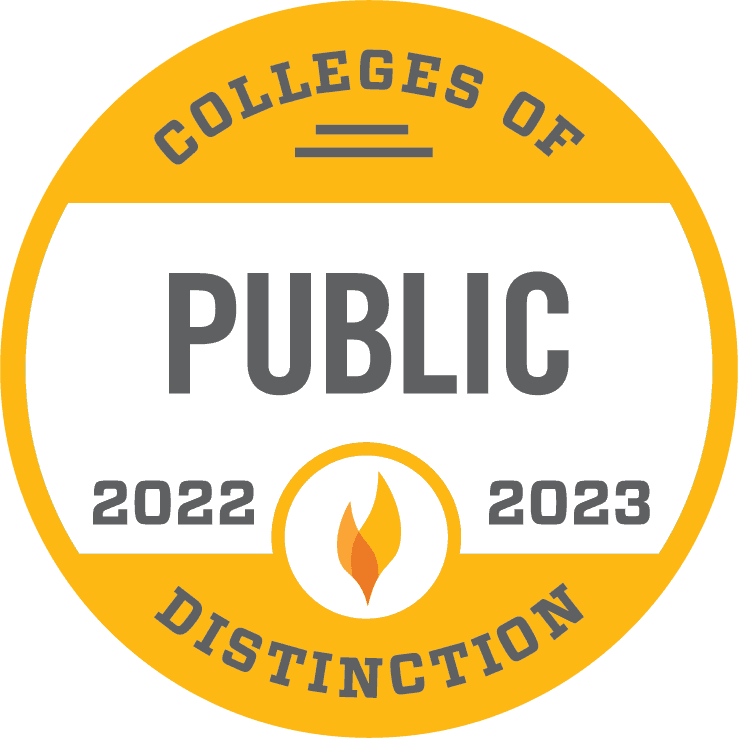 Published: September 1, 2022
By: Colleges of Distinction Staff
Jump to: Commonwealth University of PA – Bloomsburg | PennWest University | Slippery Rock University | University of Pittsburgh at Bradford | West Chester University of Pennsylvania | Frequently Asked Questions
Public colleges and universities are usually perceived to have larger class sizes, less attention, and less prestige than private colleges. Don't let these labels fool you! Each institution offers a unique college experience, ranging from small liberal arts colleges to research institutions.
Rather than looking at college rankings to choose where you will study for the next four years, take a more immersive approach to your college search. Explore college campuses, sift through your top college majors, and find the college experience that you want.
Colleges of Distinction has hand-picked a selection of the best colleges in Pennsylvania that cater to students' interests to help you with your college search. Take a look below to see our list of 2022-2023 Colleges of Distinction to help you find the right college for you.
---
Bloomsburg, PA ‧ Public ‧ 4-year
Founded in 1839, Commonwealth University of PA – Bloomsburg is a public institution in Bloomsburg, Pennsylvania. Students can immerse themselves in studies in nearly 60 undergraduate degree programs and more than 66 minors.
Acceptance rate 89% • Net price $18,302
Total Undergrad Population 8,427 • Setting City: Small • Public 4-year
Graduation rate (6 year) 58% • Retention rate 77% • Student-to-faculty ratio 20:1
---

California, PA ‧ Public ‧ 4-year
PennWest California was founded in 1852 to prepare teachers for Pennsylvania's classrooms. Today, the University has grown to a mid-size public university that offers over 100 undergraduate and more than 95 graduate programs of study in education, human services, the liberal arts, business, science, and technology.
The University focuses on applied learning, which positions students of all ages and backgrounds for career success, whether they choose to study on campus or online. Located south of Pittsburgh, PennWest California is a proud member of Pennsylvania's State System of Higher Education.
Acceptance rate 94% • Net price $19,116 • SAT Range 920-1120 • Students submitting SAT scores 79%
Total Undergrad Population 6,885 • Setting Suburb • Public 4-year
Graduation rate (6 year) 50% • Retention rate 70% • Student-to-faculty ratio 19:1
---

Slippery Rock, PA ‧ Public ‧ 4-year
Founded in 1889, Slippery Rock University is a Carnegie Master-L, four-year, public, coeducational, comprehensive University offering a broad array of undergraduate and graduate programs to more than 8,800 students.
The University, a member of Pennsylvania's State System of Higher Education, provides students with a superior learning experience that intentionally combines academic instruction with applied learning opportunities that will help them succeed in an increasingly complex world.
A DEGREE OF DIFFERENCE
The focus of a Slippery Rock University education goes beyond its diplomas. Its aim is to develop people capable of making positive differences in the lives of others. SRU challenges its graduates to understand the problems of the global society and address them throughout their lives with the confidence and skills gained at the University.
Acceptance rate 74% • Net price $18,117 • SAT Range 980-1150 • Students submitting SAT scores 89%
Total Undergrad Population 8,860 • Setting Town • Public 4-year
Graduation rate (6 year) 69% • Retention rate 83% • Student-to-faculty ratio 21:1
---
Bradford, PA ‧ Public ‧ 4-year
The University of Pittsburgh at Bradford is a supportive, friendly institution for students who want to earn a world-renowned degree in a personalized environment. Pitt-Bradford's 1,500 students enjoy the close-knit campus community, which means they receive personalized attention from their professors as well as administrators and staff on campus. Since Pitt-Bradford is a regional campus of the University of Pittsburgh, students receive the University of Pittsburgh degree, which is recognized and respected all over the world.
Pitt-Bradford offers more than 40 majors and more than 50 minors and pre-professional programs, from biology, criminal justice, and psychology to nursing, accounting, and energy science and technology. Most classes are small—the average class size is 19—which enables professors to get to know their students. Students also have ample opportunities to take part in the robust campus life: Division III athletics, intramurals, and recreational activities; more than 60 student clubs and organizations; and arts and cultural events.
GROUND-BREAKING FACILITIES
There are several exciting areas on campus at which students can get cutting-edge, hands-on experience. Students who major in computer information systems and technology work on projects in their own dedicated labs, including a new virtual reality lab. Criminal justice majors investigate simulated crime scenes and collect evidence like the pros in the Crime Scene Investigation (CSI) House. Nursing students practice their techniques on computerized mannequins in a simulation lab. Students studying psychology practice their counseling techniques and observe other sessions in the psychology lab suite.
Acceptance rate 79% • Net price $15,519 • SAT Range 950-1145 • Students submitting SAT scores 88%
Total Undergrad Population 1,305 • Setting Town • Public 4-year
Graduation rate (6 year) 44% • Retention rate 73% • Student-to-faculty ratio 17:1
---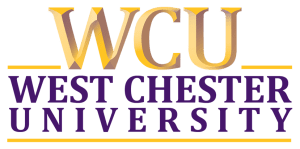 West Chester, PA ‧ Public ‧ 4-year
Located just 25 miles from Philadelphia, West Chester University of Pennsylvania (WCUPA) is a public, regional, comprehensive institution committed to providing high-quality undergraduate education as well as a vibrant on-campus community.
CO-CURRICULAR PORTFOLIO
The Co-Curricular Portfolio is WCUPA's way to make a meaningful record of a student's involvement outside of the classroom. The point of the portfolio is to demonstrate that students have impactful experiences outside of their schoolwork. Résumés can only fit so much information, and so extracurricular experiences must often be excluded or abbreviated. The portfolio allows students to showcase their experiences in clubs, sports, service, leadership, and more. This detailed scope says much more about students' overall abilities and skillsets.
PRE-MAJOR ADVISING
Deciding a major isn't always easy, and many students may even need a guiding hand to see all their possible choices. Faculty members are happy to act as pre-major advisors in order to help their students select the appropriate major for them. Undecided students are given a wealth of resources in order to let them explore their choices before coming to a conclusion. Through pre-major advising, students can discover passions they never knew they had.
Acceptance rate 86% • Net price $19,336 • SAT Range 1010-1180 • Students submitting SAT scores 90%
Total Undergrad Population 17,719 • Setting Suburb • Public 4-year
Graduation rate (6 year) 75% • Retention rate 85% • Student-to-faculty ratio 20:1
---
What it's like to attend public schools in Pennsylvania and other FAQ:
What are average public tuition costs in Pennsylvania (in-state, out-of-state)?
The average tuition & fees for public institutions in Pennsylvania are $13,416 for in-state students and $18,065 for out-of-state students.
Cheapest public degree program in Pennsylvania
University of Pittsburgh-Bradford has an average net price of $15,519 making it the least expensive public school in Pennsylvania that made our list.
Easiest public degree program to get into in Pennsylvania
PennWest University has an acceptance rate of 94%, making it the least exclusive public college on our list.
Public Degree program with lowest student debt in Pennsylvania
PennWest University has a median total debt after graduation of $23,494. This is the typical debt for a student who completed their undergraduate degree.
Best Pennsylvania Colleges by Award
2023 Best Engineering Schools in Pennsylvania
2023 Best Nursing Schools in Pennsylvania
2023 Best Education Schools in Pennsylvania
2023 Best Business Schools in Pennsylvania