2023 Best Private Colleges in California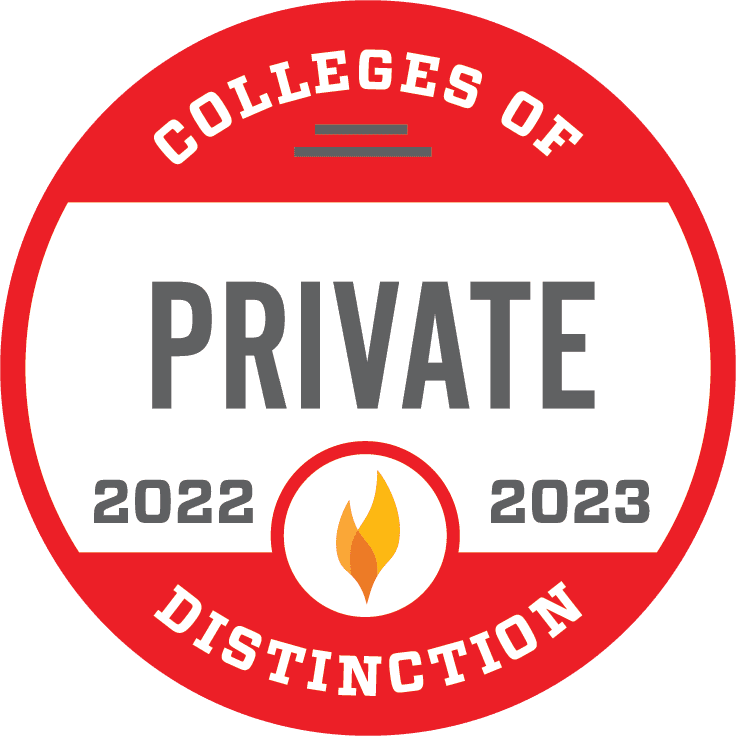 Published: September 1, 2022
By: Colleges of Distinction Staff
Jump to: Chapman University | Claremont McKenna College | Loyola Marymount University | Occidental College | Santa Clara University | University of Redlands | Frequently Asked Questions
Private colleges and universities most often embody the characteristics that make for a valuable college experience. With small class sizes led by full-time, experienced professors, students are automatically given close personal attention that sets them up for success. Professors put effort into hands-on experiences, and alumni form a strong network of professionals eager to help others from their school find long-lasting success. Discover a private college or university that prioritizes the academic achievement of its students.
Colleges of Distinction has hand-picked a selection of the best private colleges in California to help you find a college that caters to its students' interests. Take a look below to see our list of 2022-2023 Private Colleges of Distinction and find the right college for you.
---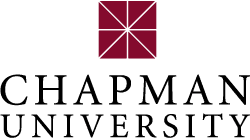 Orange, CA ‧ Private ‧ 4-year
Chapman University offers the best of both worlds: a classic liberal arts foundation and pre-professional programs of distinction with strong ties to their industries. The university is known for providing a uniquely personalized education (with a student/faculty ratio of 14:1) and extraordinary learning experiences that begin right at the first day a student arrives on campus. The University's variety of academic opportunities spans everything from performing arts, humanities, and business to economics, film, and the sciences.
STUDY ABROAD
Part of the mission at Chapman is to foster global citizenship. Chapman makes it easy, offering thousands of courses in hundreds of locations worldwide for students to partake in global experiences. Students can select from semester- and year-long programs; short term, faculty-led Travel Courses; and summer international internships. Approximately 42% of students participate in some form of global education before they graduate. The Center for Global Education at Chapman University is a proud member of NAFSA: Association of International Educators, the Forum on Education Abroad, the Institute for International Education, and International Student Exchange Programs.
Acceptance rate 58% • Net price $44,327 • SAT Range 1170-1350 • Students submitting SAT scores 68%
Total Undergrad Population 9,761 • Setting City: Midsize • Private 4-year
Graduation rate (6 year) 80% • Retention rate 85% • Student-to-faculty ratio 12:1
---

Claremont, CA ‧ Private ‧ 4-year
Claremont McKenna College is a private liberal arts college in Claremont, California. Situated 30 miles east of Los Angeles, students can enjoy and explore a residential campus with easy access to a large city. CMC is one of seven members of The Claremont Colleges.
Renowned for expertise in economics and government, Claremont McKenna features accomplished scholars who are committed teachers in the humanities, sciences, and social sciences. The school is distinguished by eleven world-class research institutes. Exceptionally high numbers of undergraduate students conduct research with professors and get to know them as colleagues.
Acceptance rate 13% • Net price $22,004 • SAT Range 1330-1500 • Students submitting SAT scores 62%
Total Undergrad Population 1,264 • Setting Suburb • Private 4-year
Graduation rate (6 year) 92% • Retention rate 87% • Student-to-faculty ratio 8:1
---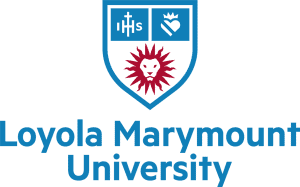 Los Angeles, CA ‧ Catholic ‧ 4-year
Loyola Marymount University is rooted in its Roman Catholic tradition—a relationship that is directly connected to the school's personal and academic goals and success. LMU promotes both the intellectual and personal growth of each student. The University's commitment to Catholicism drives a socially conscious mindset and students are taught to become contributing members of the global community.
SERVICE AT LMU
Every month, LMU takes on a new service initiative with a local non-profit agency. The service project is communicated to the entire LMU campus community. Details of the project, as well as volunteer needs are shared with the student body. Projects change every month, allowing LMU to touch several different parts of the community.
El Espejo: El Espejo is Spanish for mirror and serves as the motto for a service initiative. Here "mirror" is used to emphasize reflection—where volunteers work to find a common connection between them and those they are helping. El Espejo connects LMU students with at-risk middle school students in the community. The mission of this initiative is to educate and mentor students on the importance and potential of intellectual and personal growth.
Acceptance rate 50% • Net price $48,758 • SAT Range 1210-1390 • Students submitting SAT scores 65%
Total Undergrad Population 9,686 • Setting City: Large • Private 4-year
Graduation rate (6 year) 83% • Retention rate 83% • Student-to-faculty ratio 10:1
---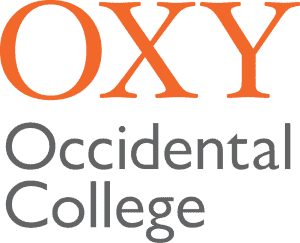 Los Angeles, CA ‧ Private ‧ 4-year
Known as 'the little giant' for its academic prowess and size, Occidental is a four year, undergraduate-focused institution with a unique core program developed by faculty to unify and enhance the liberal arts education offered.
Occidental students develop their personal and academic potentials, all while supporting the endeavors of their peers. They can choose from 45 majors, minors and programs as well as supplementary learning opportunities like research and experiential learning. Occidental motivates its students to push past their boundaries to elevate their college experiences and extend their growth beyond the classroom.
Acceptance rate 41% • Net price $41,102 • SAT Range 1270-1460 • Students submitting SAT scores 70%
Total Undergrad Population 1,839 • Setting City: Large • Private 4-year
Graduation rate (6 year) 84% • Retention rate 82% • Student-to-faculty ratio 8:1
---

Santa Clara, CA ‧ Catholic ‧ 4-year
Santa Clara University, a comprehensive Jesuit, Catholic university, offers its students rigorous undergraduate curricula in arts and sciences, business, and engineering as well as engineering Ph.D.s and master's and law degrees. Distinguished nationally by one of the highest graduation rates among all U.S. master's universities, SCU strives to educate citizens and leaders who will build a more just, humane, and sustainable world.
SCU, founded in 1851 by the Society of Jesus, was established on the site of Mission Santa Clara de Asis, the eighth of 21 California missions. Today, the University is committed to promoting academic excellence, enriching its educational experience through the Jesuit philosophy of educating the whole person, fostering an engaged community, and realizing opportunities available through its location in the San Francisco Bay Area and Silicon Valley.
Acceptance rate 51% • Net price $48,284 • SAT Range 1270-1450 • Students submitting SAT scores 68%
Total Undergrad Population 8,616 • Setting City: Midsize • Private 4-year
Graduation rate (6 year) 92% • Retention rate 93% • Student-to-faculty ratio 11:1
---

Redlands, CA ‧ Public ‧ 4-year
A private liberal arts and sciences institution in the heart of Southern California, University of Redlands is committed to educating the hearts and minds of its students through an emphasis on personalized education, service, and experiential learning. In addition to more than 50 programs of study in the arts and sciences, University of Redlands also offers impressive pre-professional opportunities in pre-health, pre-law, and education as well as more than 100 study abroad opportunities. Home to the second-oldest School of Music in California and the alternative Johnston Center for Integrative Studies, the 112-year-old university prepares students for success and lifelong learning.
University of Redlands' main residential campus sits on 160 green acres centrally located near the beaches, mountains, and desert. Part of a diverse and active student body from California and around the world, Redlands students are engaged in the world around them, thriving as participants in community service, DIII varsity athletics, and a wide array of student organizations.
Acceptance rate 69% • Net price $30,240 • SAT Range 1030-1250 • Students submitting SAT scores 78%
Total Undergrad Population 4,566 • Setting City: Small • Private 4-year
Graduation rate (6 year) 71% • Retention rate 75% • Student-to-faculty ratio 12:1
---
What it's like to attend private schools in California and other FAQ:
What are average private tuition costs in California (in-state, out-of-state)?
The average undergraduate tuition & fees for private colleges in California is $37,000.
Cheapest private degree program in California
Claremont McKenna College has an average net price of $22,004 making it the least expensive private school in California that made our list.
Easiest private degree program to get into in California
University of Redlands has an acceptance rate of 69%, with an SAT range of 1030-1250, making it the least exclusive private institution in California on our list.
Private Degree program with lowest student debt in California
Claremont McKenna College has a median total debt after graduation of $15,000. This is the typical debt for a student who completed their undergraduate degree.
Best California Colleges by Award
2023 Best Engineering Schools in California
2023 Best Nursing Schools in California
2023 Best Education Schools in California
2023 Best Business Schools in California