The King's College
New York, New York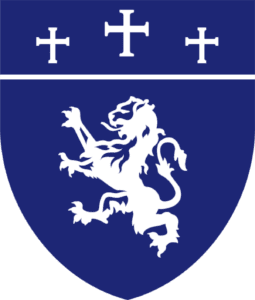 The King's College is the only Christian liberal arts college in New York City. It seeks students who desire to engage the world and transform society through principled leadership that is grounded in biblical truth. King's students become men and women of integrity and competence, well prepared for rewarding, significant work.
SHOW MORE
The King's curriculum requires students to engage with complex ideas across disciplines, equipping them to approach their chosen fields with perspective and discernment. In the heart of New York City, they have unrivaled access to cultural resources and career and internship opportunities alike. King's alumni work for leading names in every field and even start pioneering ventures of their own.
The King's College is a close-knit community. Each student is placed in one of ten Houses, which altogether make up the heart of student life and the foundation of the greater community. Faculty know students by name and invest personally in their long-term academic, professional, and personal development. The King's College does not have required chapel, but students are encouraged to participate in one of the many vibrant churches in New York City as well as in Refuge, a student-led worship service. Peer-to-peer discipleship, morning prayer gatherings, common devotional readings based on the lectionary, and mentoring relationship opportunities with staff and faculty are all woven into the fabric of community life.
Get to know The King's College
532
Degree-Seeking Undergraduates
Full-time to Part-time Ratio
-
0%
1%
2%
3%
4%
5%
6%
7%
8%
9%
10%
11%
12%
13%
14%
15%
16%
17%
18%
19%
20%
21%
22%
23%
24%
25%
26%
27%
28%
29%
30%
31%
32%
33%
34%
35%
36%
37%
38%
39%
40%
41%
42%
43%
44%
45%
46%
47%
48%
49%
50%
51%
52%
53%
54%
55%
56%
57%
58%
59%
60%
61%
62%
63%
64%
65%
66%
67%
68%
69%
70%
71%
72%
73%
74%
75%
76%
77%
78%
79%
80%
81%
82%
83%
84%
85%
86%
87%
88%
89%
90%
91%
92%
93%
94%
95%
96%
97%
98%
99%
100%
Retention rate
14:1
Student/teacher ratio
$36,000
Full-time tuition cost
-
0%
1%
2%
3%
4%
5%
6%
7%
8%
9%
10%
11%
12%
13%
14%
15%
16%
17%
18%
19%
20%
21%
22%
23%
24%
25%
26%
27%
28%
29%
30%
31%
32%
33%
34%
35%
36%
37%
38%
39%
40%
41%
42%
43%
44%
45%
46%
47%
48%
49%
50%
51%
52%
53%
54%
55%
56%
57%
58%
59%
60%
61%
62%
63%
64%
65%
66%
67%
68%
69%
70%
71%
72%
73%
74%
75%
76%
77%
78%
79%
80%
81%
82%
83%
84%
85%
86%
87%
88%
89%
90%
91%
92%
93%
94%
95%
96%
97%
98%
99%
100%
6-year graduation rate
Rolling
Application deadline
-
0%
1%
2%
3%
4%
5%
6%
7%
8%
9%
10%
11%
12%
13%
14%
15%
16%
17%
18%
19%
20%
21%
22%
23%
24%
25%
26%
27%
28%
29%
30%
31%
32%
33%
34%
35%
36%
37%
38%
39%
40%
41%
42%
43%
44%
45%
46%
47%
48%
49%
50%
51%
52%
53%
54%
55%
56%
57%
58%
59%
60%
61%
62%
63%
64%
65%
66%
67%
68%
69%
70%
71%
72%
73%
74%
75%
76%
77%
78%
79%
80%
81%
82%
83%
84%
85%
86%
87%
88%
89%
90%
91%
92%
93%
94%
95%
96%
97%
98%
99%
100%
Acceptance rate
-
0%
1%
2%
3%
4%
5%
6%
7%
8%
9%
10%
11%
12%
13%
14%
15%
16%
17%
18%
19%
20%
21%
22%
23%
24%
25%
26%
27%
28%
29%
30%
31%
32%
33%
34%
35%
36%
37%
38%
39%
40%
41%
42%
43%
44%
45%
46%
47%
48%
49%
50%
51%
52%
53%
54%
55%
56%
57%
58%
59%
60%
61%
62%
63%
64%
65%
66%
67%
68%
69%
70%
71%
72%
73%
74%
75%
76%
77%
78%
79%
80%
81%
82%
83%
84%
85%
86%
87%
88%
89%
90%
91%
92%
93%
94%
95%
96%
97%
98%
99%
100%
Out-of-state students
Student Activities
Student Activities
Choral groups
Dance
Drama/theatre
International Student Organization

Literary magazine
Musical theatre
Student government
Student newspaper
Student-run film society
Television station
High-Impact Practices
High-Impact Practices
First-Year Seminars and Experiences
Common Intellectual Experiences
Learning Communities
Writing-Intensive Courses

Collaborative Assignments and Projects
Undergraduate Research
Diversity/Global Learning
Service-Learning, Community-Based Learning
Internships/Coops/Practica
Capstone Courses and Projects/Senior Experience
Campus Resources
Campus Resources
Career Services
Academic Advisors
Library Services
Faculty Mentors

Disability Services
Media Lab
Multicultural Engagement Center
Health Services
Academic Tutors
Counseling
SHOW MORE
College Highlights
Engaged Students
Great Teaching
Vibrant Communities
Successful Outcomes
Admission & Aid
Engaged Students
COMMON INTELLECTUAL EXPERIENCES
In addition to the courses in their chosen major, all King's students complete a core curriculum inspired by Oxford University's program in Politics, Philosophy, and Economics. The core is designed to familiarize all students with history, Christianity, Western philosophy, and the economic and political theories generated by these forces. Building each student's chosen field of study around this core helps develop the critical thinking and communication skills they need to succeed whether they are writing scripts, arguing court cases, or working on Wall Street.
INTERREGNUM
One of the most defining traditions at King's is Interregnum, a three-day event in April in which the entire school gathers for competitions in speech and debate, performing and visual arts, academic and creative writing, and more. These three days crown a yearlong study of a particular theme that is based on classic works of literature, as selected by Interregnum's student organizers the preceding summer. Previous themes have included Compassion, Mortality, and Ambition. The entire College participates, giving students a unique forum in which to exercise their talents in pursuit of House victory.
UNDERGRADUATE RESEARCH
Seniors who achieve academic distinction may complete a research writing or creative project with a professor of their choice, and those who serve as Faculty Assistants frequently collaborate on scholarly pursuits with their supervisors. A number of students have also, under faculty mentorship both in and out of classes, published reviews and op-ed pieces in national media such as Christianity Today, National Review, and Forbes.com.
DIVERSITY AND GLOBAL LEARNING
King's offers a variety of short-term, summer, and semester-long travel experiences, some with academic credit and others for enrichment and service. Destinations have included such European cities as Paris, Florence, Belfast, and Berlin; Indonesia; the Caribbean; Israel (in partnership with Passages Israel); Australia, Latin America, the Middle East, and Uganda (in partnership with the Council for Christian Colleges and Universities); and, for academically-qualified students, a semester at Oxford (in partnership with Summit Oxford).
In the summer of 2018, Andrew Welser (Politics, Philosophy, and Economics '19) participated in the archaeological field school at Cerveteri, Italy, an Etruscan-Roman site listed among the UNESCO World Heritage Sites. Andrew writes,

"The Politics, Philosophy, and Economics program prepared me to jump into the world of classical archeology without missing a beat. For example, my ancient philosophy classes gave me a firm grounding in Classical Greek thought, and my economics and politics classes helped me to understand the significance of the Etruscans' trading network and the implications this had for their religious and political institutions. I am the beneficiary of a faculty that is genuinely invested in its students. I am especially grateful for Dr. Steele Brand, who has helped me pursue my interest in the ancient Mediterranean world for nearly three years, and for Dr. Joshua Kinlaw, who used his experience to assist me in starting to navigate the world of archaeology."
CLASS SIZE
The number of sections of each class size.
2-9: 9 | 10-19: 34 | 20-29: 25
30-39: 30 | 40-49: 3 | 50-99: 4 | 100+: 0
ENROLLMENT BY ETHNICITY
Nonresident aliens: 3%
Hispanic/Latino: 7%
Black or African American, non-Hispanic: 6%
White, non-Hispanic: 66%
American Indian or Alaska Native, non-Hispanic: %
Asian, non-Hispanic: 4%
Native Hawaiian or other Pacific Islander, non-Hispanic: %
Two or more races, non-Hispanic: %
Race and/or ethnicity unknown: 12%
Great Teaching
"Almost every class I took at King's taught me how to be a clearer, more organized writer and thinker. Dr. Johnson taught me that it wasn't silly to want to seek knowledge and truth with your whole being and in your whole life, rather than as some rarefied, removed pursuit." – Celina Durgin (Politics, Philosophy, and Economics '15), M.A. Analytic Philosophy Notre Dame, Associate Editor at Skyword
FIRST-YEAR SEMINARS AND EXPERIENCES
First-year students are offered an optional accelerated course called "Touchstone: Design Your Life at King's." This course introduces students to the principles of "design thinking," a process of creative discovery and problem solving, equipping them with tips to use their strengths in both coursework and community life as well as tools for self-awareness, self-management, and thriving in college and beyond. Additionally, the House System provides an immediate community for all students with a wide range of activities that connect them to their Housemates and the broader King's community.
"King's prepared me for the hard work and frequent rejection that comes with being a performer. In all my classes at King's, we were reminded that failure and rejection don't have power over us, because we are made in the image of God. Today, I apply that concept to my work. I remember that dance is a gift from God, and performing is just another opportunity for me to use that gift." – Eliza Ohman (Media, Culture, and the Arts '13), Cast of Original Broadway Company King Kong, formerly cast of Hamilton: An American Musical
WRITING-INTENSIVE COURSES
The King's mission to produce leaders requires that students be taught to write well. They must meet deadlines; command a variety of tones, genres, and formats; and discern the right approach for their audiences. Writing courses are capped at seventeen students so that each one can receive individual feedback and guidance. But just a few writing courses are not enough to develop excellent writers in themselves, so the College incorporates writing assignments into the majority of its courses as well. 84% of core courses require significant writing assignments. When appropriate, faculty members assign frequent writing exercises and grade them with attention to the quality of students' writing as well as to the substance of their papers.
COLLABORATIVE ASSIGNMENTS AND PROJECTS
The King's College uses group projects to prepare students for real-world engagement and success. For example, students in Business Strategy participate in the annual international Capsim Foundation competition in which participants create a multimillion-dollar business simulation and navigate real-time market effects in the areas of finance, marketing, product development, labor negotiations, and human resources. In six out of the past seven years, King's students have risen to the final round, and in 2018, they took first place against hundreds of competitors, both graduate and undergraduate students, from around the world.
In other courses, such as those of Presidential Scholar Amity Shlaes, students debate with one another on historical public policy issues. Such dynamic group assignments are featured across countless courses on campus.
SPECIAL STUDY OPTIONS
Programs available at this institution.
Dual enrollment
Independent study
Internships

Vibrant Communities
HOUSE SYSTEM
Upon arriving at King's, all students are placed in one of ten Houses in which they remain throughout their four years. These Houses are student-led with guidance from dedicated faculty and staff advisers. Each House namesake embodies the ideals of The King's College and transformed society through principled leadership; these include Dietrich Bonhoeffer, Susan B. Anthony, Sir Winston Churchill, and Sojourner Truth. Houses provide social space, spiritual encouragement, and academic support for students.
Each year, the Houses compete against one another for the coveted House Cup. House Cup competitions include The Great Race (a massive scavenger hunt through New York City), a drama competition, a basketball tournament, and Interregnum in April.
HONOR CODE
The King's College's Honor Code reads, "A student at The King's College will not lie, cheat, or steal, or turn a blind eye to those who do." All new students sign the Honor Code during New Student Orientation. The King's community, while guided by a student handbook, is not primarily rules-driven; instead, the College expects students to develop character and pursue honor in their academic, personal, and professional lives.
"King's fosters an environment where I was expected to ask good and tough questions, and the professors and my fellow students asked me tough questions in return." – Peter Flemming (Business '14), Assistant Vice President at Investment Platforms Group at Morgan Stanley
STUDENT LEADERSHIP
The Honor Code and student-led structure of the House System allow student leaders at King's significant input in the emotional, disciplinary, and social administration of the student body. A program called the Statesmanship Institute builds on the King's curriculum to help student leaders integrate character, knowledge, and verbal skills toward leading the King's community. The Statesmanship Institute also challenges students to understand and do what is good, right, and just in the context of community.
OUTSIDE THE CLASSROOM
An Entrepreneurial Spirit
A wide array of thriving student organizations show that an entrepreneurial spirit exists in abundance at King's: Mock Trial, the Empire State Tribune newspaper and campus news station, The Troubadour literary magazine, King's Cinema Society, and The Kings Dancers. Students are encouraged to start new organizations for any activities they would like to see represented.
A Rising Star in British Parliamentary Debate
Since its founding in 2008, the King's Debate Society has gone from complete obscurity to being a well-respected program ranked fourth in the American Northeast and as high as twenty-fifth in the world. The group competes at dozens of tournaments, hosts yearly scrimmages, and holds workshops.
Excelling in the Arts
Faculty, staff, and institutional organizations regularly bring speakers and events to campus, but student organizations also play a major role in boosting the cultural life of the College. In 2016, for example, The King's Players produced and performed the first New York City showing of A Pound in Your Pocket by Broadway legend Charles Strouse.
SOUND BODY, SOUND MIND
The College's athletic program is served by a Student Athlete Advisory Committee made up of students from various athletic programs who exhibit good moral and academic standing among their peers. This group communicates between the athletic program and the student body, promoting an ethic of achievement and helping the whole community celebrate and support outstanding athletes.
FALL RETREAT
Every year at the start of the fall semester, King's faculty, staff, and students participate in a Fall Retreat to the mountains of New York State. This tradition brings the entire campus together in worship, laughter, teaching, competition, and community. Fall Retreat gives students the chance to form friendships and interact with faculty and staff outside the school setting, making a perfect start to the year.
SCHOOL LOCATION
King's is located at 56 Broadway in the heart of Manhattan's Financial District, steps from numerous historic landmarks and prominent New York icons. Students live within a ten minutes' walk of campus in luxury high-rise apartments in Lower Manhattan or in a brand-new development in Downtown Brooklyn—a mere fifteen-minute subway ride away.
RESIDENCE LIFE
Percent of students living on campus.
First-time, first-year (freshman) students: 87%
Undergraduates: 61%
Campus housing options.
All King's housing consists of single-sex apartments, with a women's dorm opening in fall of 2018.
Successful Outcomes
HABITS OF SERVICE
At King's, it's not enough to have the right ideas and convictions; beliefs must be tied to service. Each House volunteers throughout the year alongside a local organization in New York City. The Houses and the Office of Student Development collaborate to organize partnerships with such organizations as:
The Bowery Mission, an iconic New York City ministry providing meals, shelter for the homeless, and free medical care

charity: water, a global organization bringing clean drinking water to the developing world

International Justice Mission, a human rights organization that rescues victims of violence, sexual exploitation, and slavery

Restore, an organization dedicated to ending sex trafficking in New York City

Cru High School, a high school and middle school ministry under Cru/Campus Crusade for Christ International, where staff mentor teenagers and connect them to Jesus

New York Gospel Mission, a church dedicated to advancing the gospel through ministry to the local community, especially food distribution

Avail, Manhattan's only care network for women making decisions about unexpected pregnancy
At the start of the spring semester, students, faculty, and staff also participate in the King's Day of Service to assist the efforts of local charities.
INTERNSHIPS & CAREER DEVELOPMENT
Internships provide practical on-the-job experience that complements classroom learning. Being located in New York City gives King's students a competitive advantage in pursuing the most sought-after internships at top firms in every industry, from J.P. Morgan, the United Nations, and Vogue to the International Justice Mission and the Bowery Mission. 78% of the class of 2017 completed at least one internship before graduating, thanks to the Office of Career Development, which supports students throughout their college years and goes far beyond basic résumé writing and mock interviewing.
"There is no better preparation for law than the kind of philosophy we got at King's: following the rules of logic, defining terms carefully, and seeking agreement on sources of authority. Professors set the expectations so high for how we write, and it prepared me so well for a career where words are our stock in trade." – Lucas Croslow (Politics, Philosophy, and Economics '10), J.D. Yale Law School, Clerk on the U.S. Court of Appeals for the D.C. Circuit
PERSONALIZED ATTENTION AND MEANINGFUL NETWORKING
Students work with faculty to develop a plan that suits their individual, long-term career goals and integrates their faith with their work. With a strong alumni network in the City and an extended network of friends of the College, students can connect with people in the industries that interest them to learn more about careers and find job opportunities.
"King's inculcated a deep and unrelenting love of learning in the inmost parts of who I am as an individual. My colleagues have often teased me for how I will literally get misty-eyed when I see the beautiful connections between Aristotle's theory of the tripartite soul and William Golding's masterful representation of those theories in The Lord of the Flies. This love, this unceasing fire, is what I strive to give my students." – Danielle Perkins (Politics, Philosophy, and Economics '11), Teach for America Alumna, Teacher at Achievement First Charter School Network
CAREER SUCCESS
98% of the class of 2017 was employed or in graduate school within six months of graduation. King's alumni can be found in Hamilton: An American Musical, Goldman Sachs, the United Nations, and Louis Vuitton, as well as enrolled in graduate programs at Harvard Law School, Columbia University, and the London School of Economics.
"We have just hired another graduate from The King's College. We are thrilled to find young people who have good character and a strong sense of ethics, including having a high degree of integrity and a willingness to work hard. While we have tried to recruit at the Ivy Leagues, their students are being ill-equipped and just don't measure up. The King's College is a wonderful resource for us, and we are now looking to add a third graduate of King's to our team." – Chuck Stetson, Managing Director, PEI Funds
SENIOR EXPERIENCES
Senior students in Politics, Philosophy, and Economics; Business; Finance; Philosophy; and Humanities may elect to complete a Senior Thesis or Project, while Media, Culture, and the Arts and English majors are required to do so. Religious and Theological Studies majors complete two semesters of Senior Internship/Practicum placement, and students in Journalism, Culture and Society must complete a Journalism Internship.
Admission & Aid
Admission
ADMISSIONS FACTORS
Very Important
Academic GPA | Standardized test scores | Character/personal qualities
Important
Rigor of secondary school record | Class rank | Interview
Extracurricular activities | Volunteer work | Level of applicant's interest
Considered
Application Essay | Recommendation(s) | Talent/ability | First generation
Alumni/ae relation | Religious affiliation/commitment | Work experience
FRESHMAN PROFILE
SAT Evidence-Based Reading and Writing
25th Percentile: 590 | 75th Percentile: 670
SAT Math
25th Percentile: 550 | 75th Percentile: 630
ACT Composite
25th Percentile: 24 | 75th Percentile: 29
ACT Math
25th Percentile: 21 | 75th Percentile: 27
ACT English
25th Percentile: 25 | 75th Percentile: 31
ADMISSIONS INFO
The best way to learn more about King's is to visit. Inviso Visit Weekends are the most comprehensive visit experiences in which prospective families can meet faculty, staff, students, and alumni—and even see a Broadway show.
King's has a rolling admission policy and offers dual enrollment, online courses, and a New York City Semester, in addition to traditional full-time studies. All interested students are encouraged to apply and visit early for optimal financial aid access.
Tuition & Cost
Tuition: $36,000
Fees: $450
Room: $14,000
Aid
SCHOLARSHIPS
The King's College offers several merit-based scholarships and accepts government aid, including state and federal grants. Additional scholarships include the Founder's Scholarship—a full-tuition scholarship awarded through a speech and essay competition—and the Leadership Scholarship. King's also accepts VA benefits and participates in the Yellow Ribbon Program.
What Others are Saying
"Thanks to a rigorous, relevant, and required core curriculum that provides a grounding in the classics, [students] are challenged to think critically about their faith, economics, history, philosophy, and politics. The result of this curriculum is a class of graduates who are able to defend their ideas intelligently and speak with clarity. King's students are resourceful, compete well, and have landed impressive internships, which often lead to employment in the most competitive city in the world."
— The Honorable Scott Walker, Governor, State of Wisconsin
Contact The King's College