Simpson University
Redding, California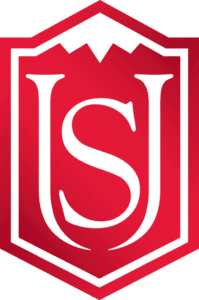 COVID-19 News | Visit Info
Many institutions are offering virtual tours and online information sessions while their campuses are closed to the public.
SHOW MORE
Simpson University, California's only Christian university north of Sacramento, has been educating and shaping world-influencers for nearly 100 years. Fully accredited, Simpson offers 25 liberal arts and professional studies degrees, an adult degree-completion program, graduate studies, and credential programs, serving about 900 students a year.
One of four schools of higher education of The Christian and Missionary Alliance denomination, Simpson's students come from all over the world—the majority from California. More than 30 percent of traditional undergraduates are first-generation college students, and ethnic diversity characterizes almost one-third of the population.
Nearly two-thirds of Simpson's full-time faculty members hold the highest degree in their field of study and come from major universities around the U.S. They are award-winning scholars, writers, and composers who choose to be in an academic environment where they can integrate faith and learning. Simpson University offers an intensely personal classroom experience. Students are encouraged to engage in original research projects with professors, resulting in publications and national presentations that boost their graduate school and career prospects.
"At Simpson, you will find an incredible education, great professors, and a community that is going to love you and truly accept you for who you are." – Lindsay Szymanski, general ministries major, class of 2016
Get to know Simpson University
788
Degree-Seeking Undergraduates
Full-time to Part-time Ratio
-
0%
1%
2%
3%
4%
5%
6%
7%
8%
9%
10%
11%
12%
13%
14%
15%
16%
17%
18%
19%
20%
21%
22%
23%
24%
25%
26%
27%
28%
29%
30%
31%
32%
33%
34%
35%
36%
37%
38%
39%
40%
41%
42%
43%
44%
45%
46%
47%
48%
49%
50%
51%
52%
53%
54%
55%
56%
57%
58%
59%
60%
61%
62%
63%
64%
65%
66%
67%
68%
69%
70%
71%
72%
73%
74%
75%
76%
77%
78%
79%
80%
81%
82%
83%
84%
85%
86%
87%
88%
89%
90%
91%
92%
93%
94%
95%
96%
97%
98%
99%
100%
Retention rate
11:1
Student/teacher ratio
$27,250
Full-time tuition cost
Aug. 1
Application deadline
-
0%
1%
2%
3%
4%
5%
6%
7%
8%
9%
10%
11%
12%
13%
14%
15%
16%
17%
18%
19%
20%
21%
22%
23%
24%
25%
26%
27%
28%
29%
30%
31%
32%
33%
34%
35%
36%
37%
38%
39%
40%
41%
42%
43%
44%
45%
46%
47%
48%
49%
50%
51%
52%
53%
54%
55%
56%
57%
58%
59%
60%
61%
62%
63%
64%
65%
66%
67%
68%
69%
70%
71%
72%
73%
74%
75%
76%
77%
78%
79%
80%
81%
82%
83%
84%
85%
86%
87%
88%
89%
90%
91%
92%
93%
94%
95%
96%
97%
98%
99%
100%
Acceptance rate
-
0%
1%
2%
3%
4%
5%
6%
7%
8%
9%
10%
11%
12%
13%
14%
15%
16%
17%
18%
19%
20%
21%
22%
23%
24%
25%
26%
27%
28%
29%
30%
31%
32%
33%
34%
35%
36%
37%
38%
39%
40%
41%
42%
43%
44%
45%
46%
47%
48%
49%
50%
51%
52%
53%
54%
55%
56%
57%
58%
59%
60%
61%
62%
63%
64%
65%
66%
67%
68%
69%
70%
71%
72%
73%
74%
75%
76%
77%
78%
79%
80%
81%
82%
83%
84%
85%
86%
87%
88%
89%
90%
91%
92%
93%
94%
95%
96%
97%
98%
99%
100%
Out-of-state students
-
0%
1%
2%
3%
4%
5%
6%
7%
8%
9%
10%
11%
12%
13%
14%
15%
16%
17%
18%
19%
20%
21%
22%
23%
24%
25%
26%
27%
28%
29%
30%
31%
32%
33%
34%
35%
36%
37%
38%
39%
40%
41%
42%
43%
44%
45%
46%
47%
48%
49%
50%
51%
52%
53%
54%
55%
56%
57%
58%
59%
60%
61%
62%
63%
64%
65%
66%
67%
68%
69%
70%
71%
72%
73%
74%
75%
76%
77%
78%
79%
80%
81%
82%
83%
84%
85%
86%
87%
88%
89%
90%
91%
92%
93%
94%
95%
96%
97%
98%
99%
100%
Full-time faculty w/ terminal degree
College Highlights
Engaged Students
Great Teaching
Vibrant Communities
Successful Outcomes
Admission & Aid
Engaged Students
Simpson University engages students in rigorous education from the moment they step on campus, with a hands-on approach to making sure each student succeeds. 
"My professors have gone above and beyond to meet with me when I have questions and have also become mentors and resources for my graduate school pursuit." – Rachel Last, Biology major, class of 2018

"My degree is preparing me to communicate with others and make communities better. I can help people not only academically but also spiritually." – Juliana Valencia, Spanish Language and Culture major, class of 2019
"CORE" CLASSES
Simpson's signature CORE classes, required of all students, are designed to teach students to engage in cross-disciplinary dialogue as they confront issues facing the current generation. In keeping with the university's deeply Christian heritage, these courses draw inspiration from the cross of Christ. Team-taught by faculty from different disciplines, the courses create a thought-provoking blend of topics, such as "Jesus and Aldo Leopold: Ecotheology, faith, and practice."
STUDENT RESEARCH
Simpson University's close faculty-to-student ratio facilitates multiple undergraduate research opportunities. Professors in various fields—including biology, psychology, history, and more—work with students to conduct original research projects that are sometimes selected for professional conferences. One example is the Iron Mountain Mine Research and Environmental Education Project, started by a biology professor in 2013. This ongoing work by students and faculty is aimed at cleaning up acid mine drainage at a toxic EPA "Superfund" site west of Redding. Students have twice been selected to present their research from this project at the National Council on Undergraduate Research's annual conference. 
One annual spring highlight is the Student Research Symposium, which features multiple presentations by students from all disciplines. Started in 2011 as a faculty initiative, the symposium emulates a professional academic research symposium at which scholars present their work in a formal setting before peers, faculty and staff, and the local community. 
MAY TERM/STUDY ABROAD
Simpson offers multiple study abroad opportunities through the Council for Christian Colleges and Universities' semester and summer programs as well as an Immersion Service and Adventure Semester. May-term courses are also an option; a three-week marine biology course includes a field trip to the Humboldt Bay on the Northern California coast.
CLASS SIZE
The number of sections of each class size.
2-9: 91 | 10-19: 46 | 20-29: 28
30-39: 12 | 40-49: 5 | 50-99: 3 | 100+: 0
ENROLLMENT BY ETHNICITY
Nonresident aliens: 1%
Hispanic/Latino: 16%
Black or African American, non-Hispanic: 4%
White, non-Hispanic: 59%
American Indian or Alaska Native, non-Hispanic: 3%
Asian, non-Hispanic: 4%
Native Hawaiian or other Pacific Islander, non-Hispanic: 1%
Two or more races, non-Hispanic: 3%
Race and/or ethnicity unknown: 9%
Great Teaching
Faculty work closely with students who want to personalize their major, matching their interests and skills with courses and a program of study uniquely suited to them.
Simpson '16 graduate Brian Howell said one of the things that makes Simpson's Youth Ministry program unique was the capstone course where students learn to plan out a year's worth of ministry material and are equipped with pastoral care tools. "Simpson has prepared me to serve and lead well," he said. "You will leave your four years at Simpson with a philosophy of ministry that is ready to present to any church or organization."
FIRST-YEAR EXPERIENCE
The First-Year Experience class walks all newcomers through acclimating to college life and provides opportunities for connection and mentoring.
OUTDOOR LEADERSHIP
One of Simpson University's most distinctive majors is Outdoor Leadership, which is designed to prepare students for leadership careers in adventure-based outdoor programs. The university's location makes it ideal for the program, as students are able to practice multiple outdoor skills in beautiful settings close to campus. The major includes an Immersion Semester, where students take several trips into the backcountry in locations such as Yosemite National Park, Joshua Tree National Park, Lassen Volcanic National Park, Crater Lake National Park, and more.
From 2015: Simpson University Outdoor Leadership Students Experience Immersion Semester
As part of the Outdoor Leadership Immersion Semester, the students served more than 65 hours as volunteers at an Association for Experiential Education Conference in Portland, Ore. They also earned certifications as Wilderness First Responders, as did five other people who joined that class from as far away as Bend, Ore., and the San Francisco Bay Area.

Professor Amy Smallwood said she watched the students' confidence grow along with their outdoor skills. "They carry themselves with more purpose. They look for ways to serve instead of looking for ways to be served. They feel inspired to take on leadership roles. And they have grown to look upon challenge as a path to growth rather than an uncomfortable annoyance," she said. 
BETTY M. DEAN SCHOOL OF NURSING
Simpson University's Betty M. Dean School of Nursing is listed as one of the best nursing schools in the country and No. 8 in California in RNCareers' annual ranking. Accredited by the Commission on Collegiate Nursing Education, Simpson's bachelor's degree program in nursing continues to grow in popularity. Students utilize state-of-the-art simulation labs (also used by area hospitals for staff training) in the university's newest building, the Science and Nursing Center. With a mission to "model the head, hands and heart of Jesus Christ," the Betty M. Dean School of Nursing offers students the opportunity for medical missions trips as well as clinical work at multiple local healthcare facilities.
"My education at Simpson was a well-rounded one that forced me to grow and challenged me in ways I never thought would be possible. I was given a way to approach the secular world from a Christian viewpoint which will be beneficial for my future teaching career and as a Christian scientist." – Leanne Davis, biology major, class of 2015
SPECIAL STUDY OPTIONS
Programs available at this institution.
Distance learning
Independent Study
Internships
Study Abroad
Vibrant Communities
Simpson University's long-standing motto is "Gateway to World Service." As the school has grown from a Bible institute founded in 1921 to a university offering traditional undergraduate, degree-completion, graduate, and teaching credential programs, this motto remains a driving force in the life of the college.
CHAPEL
Twice a week, the Simpson community gathers for chapel, which is alive with student-led worship and a variety of speakers who share testimonies and offer thoughtful challenges on how to be Christ-followers in today's world.
WORLDSERVE
Backed by its rich history of educating men and women for missionary service, Simpson re-launched student-led mission teams in 1994. And since then, more than 1,700 students have served on spring and summer teams throughout nearly 30 percent of the world. Students help in orphanages, churches, camps, and other ministries. The WorldSERVE program is a yearlong discipleship journey that invests in and challenges students as they prepare for short-term mission service. A number of those students have gone on to full-time missionary service as a result of their experience while at Simpson.
DAY OF SERVICE
Soon after the start of each school year in the fall, the campus participates in a Day of Service. Students, staff, and faculty gather on a Saturday morning and travel to multiple locations throughout the county to help with yardwork, painting, weeding, cleaning, sorting, and more.
VETERANS SUCCESS CENTER
Simpson University offers personalized services to student veterans, including a dedicated center on campus for them to study, seek resources, and hang out with other veterans. The Veterans Success Center, launched in 2016, has been welcomed and supported by the local community as well, with many generous donations made to support the university's efforts. The Class of 2018 constructed a Veterans Memorial Garden on campus as its class gift.
STUDENT ENGAGEMENT
The Office of Student Engagement works closely with students in multiple activities outside of the classroom for fun, fellowship, leadership, and more. Simpson encourages student initiative and creativity, whether it be in clubs, intramural sports, service projects, or such events as "Exposure," the university's annual student film festival.
SCHOOL LOCATION
Simpson University is located in Redding, Calif., in the heart of the Shasta Recreation Area. Lakes and mountains surround this valley region, including Mt. Shasta an hour to the north, and Lassen Volcanic National Park an hour east. The Sacramento River runs through Redding, which is home to the landmark Sundial Bridge. Redding is a mid-sized city within easy driving distance of Sacramento, the San Francisco Bay Area, and the Oregon Shakespeare Festival in Ashland, Ore.
ATHLETICS
Simpson University teams, nicknamed the Red Hawks, are part of the National Association of Intercollegiate Athletics (NAIA), primarily competing in the California Pacific Conference (CalPac), with some teams competing in the Cascade Collegiate Conference (CCC). The athletic department offers multiple sports programs for both men and women.
Men
Wrestling

Basketball

Soccer

Baseball

Golf

Cross-Country

Swimming and Diving

Track and Field

Volleyball
Women
Soccer

Softball

Cross-Country

Volleyball

Golf

Basketball

Wrestling

Track and Field

Swimming and Diving
Co-ed Club Sports
Awards
Between 1999 and 2017, Simpson has won the Cal Pac Sportsmanship award, which is chosen by the conference's coaches and administrators, seven times. The women's softball team also won the school's first conference title, male or female, in the 2011 Cal-Pac Conference Championship. The university has also had three women's teams make it to the NCCAA National Championship, including volleyball in 1999, basketball in 2002, and softball in 2015.
RESIDENCE LIFE
Percent of students living on campus.
First-time, first-year (freshman) students: 79%
Undergraduates: 41%
Campus housing options.
Men's Dorms
Women's Dorms
Successful Outcomes
Simpson University takes seriously its mission to develop "each student in mind, faith, and character for a lifetime of meaningful work and service." Simpson graduates live and serve around the world as nurses, CEOs, pastors, teachers, accountants, entertainers, journalists, lawyers, missionaries, musicians, and more.
CAREER SERVICES
Students have multiple opportunities at Simpson to participate in internships, which pair excellently alongside their ePortfolios and have capstone course options. Creativity is encouraged, and students can see real results unfold in front of them! In fact, a recent senior project by an Outdoor Leadership major resulted in the construction of a ropes course on campus.
The university's career services office walks students through four steps that include self-discovery, career exploration, creating a career plan, and preparing for a career.
Simpson University alumna Kendra Kaiserman ('16) has a knack for sharing peoples' stories through the written word.
"I love writing and I love talking to people, so majoring in communication with an emphasis in journalism was the perfect fit for me," said the Manteca, CA, resident.
During her senior year, Kendra developed her skills as an interviewer and writer through an internship at Enjoy, a Redding-based lifestyle magazine. She had articles published in three issues of the magazine while she was a student. She also served as the editor-in-chief of The Slate, Simpson's award-winning student newspaper.
Kendra also minored in business, and she plans to use her communication and business background to purse a career in public relations or marketing. She also wants to continue writing. Shortly after graduation, she was hired at Enjoy as a marketing/sales assistant.
Kendra's time outside the classroom also had a big impact on her life. Her leadership roles with Simpson's First Year Experience (FYE), Transfer Connection (TraC), and WorldSERVE student missions programs taught her important life skills, including time and conflict management. They also caused her to grow as a person and a leader.
"These positions pushed me out of my comfort zone and at times were quite difficult, but learning how to overcome those obstacles made me who I am today and I am thankful for those challenging times," she said.
Based on her positive experience, Kendra said she would encourage others to visit and apply to Simpson.
"Simpson has changed my life in ways I would have never imagined," she said. "I learned and grew so much through sports, student leadership, mission trips, and academics. I had such a great college experience here, and I know many others will have great college experiences here as well."
Watch a video of Kendra and read more of her story at

this link

.
Carissa graduated with an English for Teachers major and also earned her teaching credential through Simpson's School of Education. In this video, she talks about how her Simpson education helped her get a job in her field.
Admission & Aid
Admissions
ADMISSIONS FACTORS
Very Important
Rigor of secondary school record | Academic GPA | Standardized test scores
Character/personal qualities | Religious affiliation/commitment
Important
Class rank | Application Essay | Recommendation(s) | Level of applicant's interest

Considered
Interview | Extracurricular activities | Talent/ability
FRESHMAN PROFILE
SAT Evidence-Based Reading and Writing
25th Percentile: 440 | 75th Percentile: 555
SAT Math
25th Percentile: 420 | 75th Percentile: 550
ACT Composite
25th Percentile: 18 | 75th Percentile: 24
Tuition & Cost
Tuition: $27,250
Fees: $100
Room: $4,570
Board: $3,780
What Others are Saying
"Simpson has taught me what it looks like to be a humble leader with an emphasis in serving people and, in turn, the kingdom of God."
— Robert Kovacs, Bible and theology major, class of 2016
Contact Simpson University
Send a message to Simpson University
Fill out the form below and a representative from Simpson University will get in touch.