Mount Saint Mary College
Newburgh, New York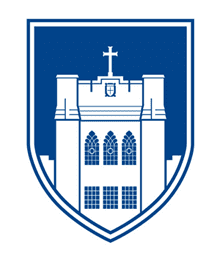 Mount Saint Mary College is a community of scholars dedicated to leading by example, caring for others, and innovating for a better future. Mount Saint Mary College is proud to offer an affordable liberal arts education founded on the principles of excellence and freedom of inquiry. With over 70 undergraduate degree programs, students can forge their own path.
Located in the Hudson Valley between New York City and Albany, Mount Saint Mary College is a tight-knit institution filled with inquisitive minds. Founded by the Sisters of Saint Dominic in 1959, the Mount is a leader in liberal arts education and career preparedness.
Get to know Mount Saint Mary College
2,036
Degree-Seeking Undergraduates
Full-time to Part-time Ratio
-
0%
1%
2%
3%
4%
5%
6%
7%
8%
9%
10%
11%
12%
13%
14%
15%
16%
17%
18%
19%
20%
21%
22%
23%
24%
25%
26%
27%
28%
29%
30%
31%
32%
33%
34%
35%
36%
37%
38%
39%
40%
41%
42%
43%
44%
45%
46%
47%
48%
49%
50%
51%
52%
53%
54%
55%
56%
57%
58%
59%
60%
61%
62%
63%
64%
65%
66%
67%
68%
69%
70%
71%
72%
73%
74%
75%
76%
77%
78%
79%
80%
81%
82%
83%
84%
85%
86%
87%
88%
89%
90%
91%
92%
93%
94%
95%
96%
97%
98%
99%
100%
Retention rate
13:1
Student/teacher ratio
$28,890
Full-time tuition cost
-
0%
1%
2%
3%
4%
5%
6%
7%
8%
9%
10%
11%
12%
13%
14%
15%
16%
17%
18%
19%
20%
21%
22%
23%
24%
25%
26%
27%
28%
29%
30%
31%
32%
33%
34%
35%
36%
37%
38%
39%
40%
41%
42%
43%
44%
45%
46%
47%
48%
49%
50%
51%
52%
53%
54%
55%
56%
57%
58%
59%
60%
61%
62%
63%
64%
65%
66%
67%
68%
69%
70%
71%
72%
73%
74%
75%
76%
77%
78%
79%
80%
81%
82%
83%
84%
85%
86%
87%
88%
89%
90%
91%
92%
93%
94%
95%
96%
97%
98%
99%
100%
6-year graduation rate
Rolling
Application deadline
-
0%
1%
2%
3%
4%
5%
6%
7%
8%
9%
10%
11%
12%
13%
14%
15%
16%
17%
18%
19%
20%
21%
22%
23%
24%
25%
26%
27%
28%
29%
30%
31%
32%
33%
34%
35%
36%
37%
38%
39%
40%
41%
42%
43%
44%
45%
46%
47%
48%
49%
50%
51%
52%
53%
54%
55%
56%
57%
58%
59%
60%
61%
62%
63%
64%
65%
66%
67%
68%
69%
70%
71%
72%
73%
74%
75%
76%
77%
78%
79%
80%
81%
82%
83%
84%
85%
86%
87%
88%
89%
90%
91%
92%
93%
94%
95%
96%
97%
98%
99%
100%
Acceptance rate
College Highlights
Engaged Students
Great Teaching
Vibrant Communities
Successful Outcomes
Admission & Aid
Engaged Students
FIRST-YEAR EXPERIENCE
The first-year experience program welcomes new students and helps them transition into the Mount Saint Mary College community. This specially designed program introduces students to the expectations of college life, the steps to academic success, and Mount's Dominican traditions. Students participate in academic learning communities that consist of paired general education courses and information literacy classes. These cohorts introduce and emphasize the importance of collaborative learning. The FYE program also helps students locate and utilize campus resources designed for academic success. 
RESEARCH AT THE MOUNT
At the Mount, research is integral to the undergraduate experience. All students, regardless of discipline, are encouraged to complete one or more research opportunities. Whether it's working under an esteemed faculty member or independent projects, the opportunities to explore and present new ideas are abundant. MSMC students participate in groundbreaking research that is published and presented around the country and beyond. Research opportunities at the Mount include:
Summer Undergraduate Research Experience (SURE):

Through this program, students collaborate with faculty on research projects over the summer break. Areas of study include science, mathematics, education, psychology, the arts, and business. If chosen for this competitive program, a student receives a stipend and housing as they spend 20 hours a week on the research project. These projects are often presented at local, national, and International conferences.  

Investigating Research on Campus (iROC):

The iROC seminar series provides a unique opportunity for Mount faculty, staff, and students to showcase their research with MSMC and the surrounding Newburgh community. 

Honors Research:

All Honors students are required to complete a research project prior to graduation. With the mentorship of a faculty member, students propose, research, and present a project relevant to their course of study. Students present their findings each year at the Honors Research Symposium. 
STUDY ABROAD
Every student at MSMC is encouraged to take their education abroad. The Mount's study abroad program is proud to offer students many opportunities to embrace a global adventure while earning academic credit. Regardless of discipline, students can travel to over 50 countries with summer, spring, or winter break programs. Mount Saint Mary College is proud to offer international internship opportunities. Interning abroad presents a unique opportunity for students to become engaged world citizens. International internships combine practical work experiences and academic credit against the backdrop of a new and exciting culture. MSMC also offers unique language study programs through a partnership with Education First. Available in the spring and summer breaks, these programs accelerate the rate of fluency while satisfying MSMC academic credits.
"The difference between studying and interning abroad is that, while I interned, I truly learned about Ireland and the culture…I didn't just work in Ireland; Ireland really became my home." – Clare O'Keefe, 17
ENROLLMENT BY ETHNICITY
Nonresident aliens: 1%
Hispanic/Latino: 17%
Black or African American, non-Hispanic: 7%
White, non-Hispanic: 61%
American Indian or Alaska Native, non-Hispanic: 1%
Asian, non-Hispanic: 2%
Native Hawaiian or other Pacific Islander, non-Hispanic: 0%
Two or more races, non-Hispanic: 1%
Race and/or ethnicity unknown: 10%
Great Teaching
GENERAL EDUCATION
At the core of the Mount Saint Mary experience is a strong core curriculum founded on the principles of a liberal arts education. Throughout their time at the Mount, students complete a series of courses in the divisions of Arts and Letters, Natural Science, Mathematics, Information Technology, Social Sciences, Philosophy, and Religion. Designed to supplement all majors, these courses lay the foundation for intellectual curiosity, critical thinking, and effective communication in all areas. 
HONORS PROGRAM
The Honors Program at the Mount is for the naturally curious and contemplative, and those who enjoy more rigorous academic challenges are encouraged to apply. In the Honors Program, students are given many opportunities to rise to the challenge and explore leadership opportunities, all while enjoying dedicated housing options, special excursions and service projects, and specific coursework. 
"I have had many opportunities to enhance my education. For my Honors-by-Contract class, I got to teach the class about the psychological impact of having a family member with cancer, using Erikson's developmental stages." – Diana Pernicano, Nursing
SERVICE-LEARNING
At the Mount, students continually apply their knowledge and skills to bettering the surrounding community. Opportunities to combine the power of learning with service include: 
Tax Aide Program:

Through a partnership with the AARP TaxAide Foundation, Mid-Hudson CASH Coalition, and the United Way of the Duchess-Orange Region, Mount Accounting students learn how to prepare taxes under the supervision of AARP-certified instructors. After 40 hours of rigorous training and satisfactory completion of the IRS certification exam, students are eligible to volunteer as tax preparers for local families in need. 

Armory, Championing Literacy:

The Mount community is proud to join educational forces with the Newburgh Armory Unity Center. Every Saturday morning, Mount faculty and students assist the Armory in running programs designed to improve literacy among younger generations. Mount Education students gain valuable experience for their future classrooms while supporting children in need. 

Fuzzy Friends Clinic Initiative:

Service is inherent to the healthcare field, but at Mount, students go above and beyond. Through the Fuzzy Friends initiative, Mount students visit young children and perform "health examinations" on stuffed animals to demystify the health care processes that might otherwise frighten them. 

Medici Scholars:

Students in the Medici Scholars program use their business savvy to help nonprofits in the surrounding community. Teams of students are tasked to use the strategies they've learned in the classroom and apply them to local organizations, including the Food Bank of the Hudson Valley and the Newburgh Symphony Orchestra.
Vibrant Communities
CLUBS AND ORGANIZATIONS
Students are encouraged to join the many academic and special interest clubs on the Mount's campus. From the Anime Club to the Math Club, there's something for everyone. Clubs are a wonderful way for students to connect with peers, explore their passions, and develop leadership skills.
THE ARTS
Creativity is abundant at the Mount. Through writing, singing, acting, painting, or designing, students have so many opportunities to showcase their talents. Students work alongside faculty and staff to produce concerts, plays, the school's newspaper, or Knight Radio. These opportunities provide real-world experience and plenty of wonderful memories.
SCHOOL LOCATION
Nestled on 60 acres overlooking the Hudson River, Mount Saint Mary College is just an hour north of New York City and an hour south of Albany. 
The Dominican Center, built in 1927, served as the motherhouse for the Dominican Sisters of Newburgh as well as Greater Mount Saint Mary Academy, the high school. After the center was purchased in 2011, it was then transformed into a modern center with historic details. The Chapel of the Most Holy Rosary serves as the spiritual center of campus.
ATHLETICS
Students at the Mount enjoy a variety of intercollegiate and intramural sports as well as a state-of-the-art recreation center. 
Men's sports: Baseball, Basketball, Cross Country, Golf, Lacrosse, Soccer, Swimming, Tennis, Indoor/Outdoor Track & Field
Women's sports: Basketball, Cheerleading, Cross Country, Lacrosse, Soccer, Softball, Swimming, Tennis, Indoor/Outdoor Track & Field, Volleyball
Successful Outcomes
CAREER CENTER
At the Mount, students are prepared for more than their first job. They are prepared for meaningful careers and lives of service. The Mount's Career Center is dedicated to helping students find their passion and develop a plan to achieve their goals, and students are encouraged to seek support from the moment they step on campus. Services and resources include career exploration, interest assessments, internship searching, professional skill development, job search assistance, alumni resources, and study abroad assistance. Last year, 92% of Mount graduates were employed within six months of graduation.
REAL-WORLD CONNECTIONS
The Mount hosts multiple career and internship events to help students find professional opportunities while developing crucial networking skills. Real-World Connections, a key program at the Mount, connects employers to graduating seniors for one-on-one networking. These events span multiple disciplines, including business, healthcare, and the humanities.
Admission & Aid
Admission
FRESHMAN PROFILE
SAT Evidence-Based Reading and Writing
25th Percentile: 500 | 75th Percentile: 590
SAT Math
25th Percentile: 500 | 75th Percentile: 570
ACT Composite
25th Percentile: 19 | 75th Percentile: 24
ACT Math
25th Percentile: 18 | 75th Percentile: 23
ACT English
25th Percentile: 17 | 75th Percentile: 23
Tuition & Cost
Tuition: $28,890
Fees: $1,030
Room: $8,416
Board: $6,112
Aid
Mount Saint Mary College is dedicated to helping students receive a high-quality education at an affordable price. In fact, 99% of last year's incoming freshman received financial aid. The financial aid office is committed to helping students navigate the FAFSA application process and scholarship applications.
Contact Mount Saint Mary College
Send a message to Mount Saint Mary College
Fill out the form below and a representative from Mount Saint Mary College will get in touch.