Lebanon Valley College
Annville, Pennsylvania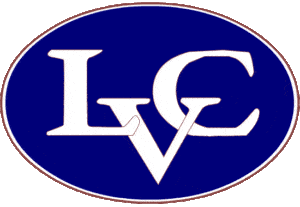 Lebanon Valley College offers degrees in pre-med/health professions, actuarial science, analytical finance, physical and natural sciences, computer & data science, mathematics, arts, music education and production, digital communications, design and technology, criminal justice, business, English, environmental and global studies, and more. Students get a full undergraduate experience while pursuing bachelor's degrees and combined bachelor's/advanced degrees in athletic training, physical therapy, speech-language pathology, and the accounting 3+1 MBA. Standalone master's degrees in STEM education, music education, and MBA prepare students for the next levels of their careers.
SHOW MORE
Undergraduates embrace campus activities and showcase their talents by joining The Pride of The Valley marching band, participating in theatre productions, conducting summer research, running the College's VALE music label, and competing on the 25 NCAA Division III Flying Dutchmen athletic teams or Pennsylvania's first varsity intercollegiatge esports teams. They enroll in top graduate and professional schools, pass professional exams at very high rates, win such awards as Fulbright fellowships, and excel in their careers through guidance from staff in the Breen Center for Graduate Success, which connects with them their first month on campus.
Coming from families of all income levels, students receive significant financial aid packages and scholarships from LVC. They love Lebanon Valley College's caring and helpful environment, which is thriving with dedicated professors who connect students to different varieties of research, internships, fieldwork, study abroad, and service. And alongside these learning opportunities, staff members provide mentoring, counseling, inclusiveness and intercultural programming, and leadership development. The 357-acre campus includes well-maintained buildings, an iconic central quad, vast athletic fields, and natural areas.
Get to know Lebanon Valley College
1,658
Degree-Seeking Undergraduates
Full-time to Part-time Ratio
-
0%
1%
2%
3%
4%
5%
6%
7%
8%
9%
10%
11%
12%
13%
14%
15%
16%
17%
18%
19%
20%
21%
22%
23%
24%
25%
26%
27%
28%
29%
30%
31%
32%
33%
34%
35%
36%
37%
38%
39%
40%
41%
42%
43%
44%
45%
46%
47%
48%
49%
50%
51%
52%
53%
54%
55%
56%
57%
58%
59%
60%
61%
62%
63%
64%
65%
66%
67%
68%
69%
70%
71%
72%
73%
74%
75%
76%
77%
78%
79%
80%
81%
82%
83%
84%
85%
86%
87%
88%
89%
90%
91%
92%
93%
94%
95%
96%
97%
98%
99%
100%
Retention rate
10:1
Student/teacher ratio
$42,420
Full-time tuition cost
-
0%
1%
2%
3%
4%
5%
6%
7%
8%
9%
10%
11%
12%
13%
14%
15%
16%
17%
18%
19%
20%
21%
22%
23%
24%
25%
26%
27%
28%
29%
30%
31%
32%
33%
34%
35%
36%
37%
38%
39%
40%
41%
42%
43%
44%
45%
46%
47%
48%
49%
50%
51%
52%
53%
54%
55%
56%
57%
58%
59%
60%
61%
62%
63%
64%
65%
66%
67%
68%
69%
70%
71%
72%
73%
74%
75%
76%
77%
78%
79%
80%
81%
82%
83%
84%
85%
86%
87%
88%
89%
90%
91%
92%
93%
94%
95%
96%
97%
98%
99%
100%
4-year graduation rate
-
0%
1%
2%
3%
4%
5%
6%
7%
8%
9%
10%
11%
12%
13%
14%
15%
16%
17%
18%
19%
20%
21%
22%
23%
24%
25%
26%
27%
28%
29%
30%
31%
32%
33%
34%
35%
36%
37%
38%
39%
40%
41%
42%
43%
44%
45%
46%
47%
48%
49%
50%
51%
52%
53%
54%
55%
56%
57%
58%
59%
60%
61%
62%
63%
64%
65%
66%
67%
68%
69%
70%
71%
72%
73%
74%
75%
76%
77%
78%
79%
80%
81%
82%
83%
84%
85%
86%
87%
88%
89%
90%
91%
92%
93%
94%
95%
96%
97%
98%
99%
100%
5-year graduation rate
-
0%
1%
2%
3%
4%
5%
6%
7%
8%
9%
10%
11%
12%
13%
14%
15%
16%
17%
18%
19%
20%
21%
22%
23%
24%
25%
26%
27%
28%
29%
30%
31%
32%
33%
34%
35%
36%
37%
38%
39%
40%
41%
42%
43%
44%
45%
46%
47%
48%
49%
50%
51%
52%
53%
54%
55%
56%
57%
58%
59%
60%
61%
62%
63%
64%
65%
66%
67%
68%
69%
70%
71%
72%
73%
74%
75%
76%
77%
78%
79%
80%
81%
82%
83%
84%
85%
86%
87%
88%
89%
90%
91%
92%
93%
94%
95%
96%
97%
98%
99%
100%
6-year graduation rate
Rolling
Application deadline
-
0%
1%
2%
3%
4%
5%
6%
7%
8%
9%
10%
11%
12%
13%
14%
15%
16%
17%
18%
19%
20%
21%
22%
23%
24%
25%
26%
27%
28%
29%
30%
31%
32%
33%
34%
35%
36%
37%
38%
39%
40%
41%
42%
43%
44%
45%
46%
47%
48%
49%
50%
51%
52%
53%
54%
55%
56%
57%
58%
59%
60%
61%
62%
63%
64%
65%
66%
67%
68%
69%
70%
71%
72%
73%
74%
75%
76%
77%
78%
79%
80%
81%
82%
83%
84%
85%
86%
87%
88%
89%
90%
91%
92%
93%
94%
95%
96%
97%
98%
99%
100%
Acceptance rate
-
0%
1%
2%
3%
4%
5%
6%
7%
8%
9%
10%
11%
12%
13%
14%
15%
16%
17%
18%
19%
20%
21%
22%
23%
24%
25%
26%
27%
28%
29%
30%
31%
32%
33%
34%
35%
36%
37%
38%
39%
40%
41%
42%
43%
44%
45%
46%
47%
48%
49%
50%
51%
52%
53%
54%
55%
56%
57%
58%
59%
60%
61%
62%
63%
64%
65%
66%
67%
68%
69%
70%
71%
72%
73%
74%
75%
76%
77%
78%
79%
80%
81%
82%
83%
84%
85%
86%
87%
88%
89%
90%
91%
92%
93%
94%
95%
96%
97%
98%
99%
100%
Out-of-state students
-
0%
1%
2%
3%
4%
5%
6%
7%
8%
9%
10%
11%
12%
13%
14%
15%
16%
17%
18%
19%
20%
21%
22%
23%
24%
25%
26%
27%
28%
29%
30%
31%
32%
33%
34%
35%
36%
37%
38%
39%
40%
41%
42%
43%
44%
45%
46%
47%
48%
49%
50%
51%
52%
53%
54%
55%
56%
57%
58%
59%
60%
61%
62%
63%
64%
65%
66%
67%
68%
69%
70%
71%
72%
73%
74%
75%
76%
77%
78%
79%
80%
81%
82%
83%
84%
85%
86%
87%
88%
89%
90%
91%
92%
93%
94%
95%
96%
97%
98%
99%
100%
Full-time faculty w/ terminal degree
Student Activities
Student Activities
Campus Ministries
Choral groups
Concert band
Dance

Drama/theatre
Jazz band
Literary magazine
Marching band
Music ensembles
Musical theatre
Student government
Student newspaper
Symphony orchestra
High-Impact Practices
High-Impact Practices
First-Year Seminars and Experiences
Common Intellectual Experiences
Learning Communities
Writing-Intensive Courses

Collaborative Assignments and Projects
Undergraduate Research
Diversity/Global Learning
Service-Learning, Community-Based Learning
Internships/Coops/Practica
Capstone Courses and Projects/Senior Experience
Campus Resources
Campus Resources
Career Services
Writing Center
Academic Advisors
Library Services

Leadership Development
Faculty Mentors
Center for Accessibility Resources
Office of Intercultural Affairs & Inclusive Programs
Health Services
Academic Tutors
Student Success Initiative
Peer Mentors
Counseling
Gender & Sexuality Center
Commuter Life Services
SHOW MORE
College Highlights
Engaged Students
Great Teaching
Vibrant Communities
Successful Outcomes
Admission & Aid
Engaged Students
STUDENT-FACULTY RESEARCH
LVC has been a national leader in student-faculty research since the 1940s when Professor Anthony "Tony" Neidig (LVC Class of 1943) established the first joint undergraduate student-faculty research program in the country. This tradition continues today and has expanded across the curriculum to every major. Students have numerous opportunities and funding options to conduct independent, collaborative, or grant-funded research.
RESEARCH FIRST
Research First is a program that provides incoming freshmen opportunities to work in faculty-student research teams during the summer before their freshman year. This 40-hour-per-week immersion experience in scientific research gives new students a jumpstart introduction to many new laboratory techniques, all while receiving room, board, and a weekly stipend.
INQUIRY
Inquiry is a two-week celebration of student research, scholarship, and creative achievements that coincides with the Council for Undergraduate Research's week-long celebration of student accomplishments. Inquiry includes induction ceremonies into national and international academic honor societies, poetry readings, music recitals, and oral research presentations. At the concluding Inquiry Symposium, nearly 200 undergraduates from every academic department display their work to an audience of faculty, peers, trustees, administrators, and friends of the College.
"Designing units of study for the AACA Museum, presenting at Inquiry and other conferences, and writing a research article for PAMLE are a few of the things that employers said made my résumé stand out from other applicants." – Mary Baldassarre '16, advance math teacher and Teacher of the Year nominee, Dinwiddie County Middle School in Virginia
IMMERSIVE LEARNING
LVC believes that learning extends beyond the classroom. The educational experience actively engages the co-curricular through residence hall projects and such high-impact experiences as internships, study abroad, and community service. These co-curricular experiences even find their way into the dining hall through E.A.T. (Engage, Analyze, Transform), a student-centered research group that promotes ethical reasoning, understanding of diversity, and environmental stewardship in the College's own food offerings.
LVC students experience a transformative education through engaged and innovative learning. LVC's curriculum and co-curriculum develop students who think critically and creatively across boundaries; who solve complex problems; who communicate effectively; and who value differences among human beings.
VALE
The VALE Music Group is a collaborative, student-run company that consists of the College's record label, VALE Records; yearly music industry conference, VALE MIC; VALE Publishing; and VALE Booking.
GLOBAL LEARNING
Global learning and intercultural competence are key components of the College's Constellation LVC curriculum. Global learning challenges students to engage with different social systems, politics, and economic institutions. Intercultural competence calls on students to transcend exposure and consider social justice in the context global interaction.
CENTER FOR GLOBAL EDUCATION
LVC's Center for Global Education helps students broaden their horizons and experience a whole new culture through study abroad. Students can choose from a long list of international semester-long programs or even domestic opportunities in U.S. cities. A variety of short-term, international summer programs also provide students with shorter, additional opportunities to gain experience abroad.
Students can select from one of LVC's ten semester-long international programs: Argentina, China, Dominican Republic, England, France, Germany, Italy, New Zealand, Northern Ireland, or Spain. Other international options include short-term programs in Canada, England, Germany, Italy, the Netherlands, and Spain, as well as a continuous stream of faculty-led programs. Students can also stay in the U.S. to study and gain professional experience in Philadelphia or Washington, D.C.
LVC faculty and College-funded grants offer numerous opportunities for collaborative research, internships, and community service abroad as well. Recent examples include research and internships—often alongside faculty mentors—across such locations as Brazil, Cuba, England, Germany, Hungary, Italy, Mexico, Netherlands, Paraguay, Peru, Puerto Rico, and Spain.
CLASS SIZE
The number of sections of each class size.
2-9: 79 | 10-19: 218 | 20-29: 125
30-39: 35 | 40-49: 13 | 50-99: 8 | 100+: 1
ENROLLMENT BY ETHNICITY
Nonresident aliens: 1%
Hispanic/Latino: 6%
Black or African American, non-Hispanic: 3%
White, non-Hispanic: 83%
American Indian or Alaska Native, non-Hispanic: 0%
Asian, non-Hispanic: 2%
Native Hawaiian or other Pacific Islander, non-Hispanic: 0%
Two or more races, non-Hispanic: 3%
Race and/or ethnicity unknown: 2%
Great Teaching
"LVC has fantastic science professors. They all came from competitive Ph.D. programs, and they pushed me to succeed. It was the one-on-one mentoring and dedication I received from my professors that helped me stand out." – Dr. Sophia Lunt '05, Ph.D. from Princeton, assistant professor in the cancer research lab at Michigan State University
FIRST-YEAR EXPERIENCE
The First-Year Experience (FYE) introduces students to the unique value of an LVC education during the summer before and throughout their freshman year. Through participation in small, seminar-style courses, the FYE promotes intellectual questions and develops the core skills essential to LVC's rigorous curricular demands. Students reside together in learning communities and receive support from dedicated faculty, staff, and peer and writing mentors.
SUMMER ENRICHMENT PROGRAM
The Summer Enrichment Program (SEP) is a seven-day, pre-freshman program geared at providing incoming first-year, transfer ALANA (African/African American, Latina, Asian, and Native American), and multiracial students with a jumpstart on college life. The program combines peer mentoring, residential living, academic success, and leadership development to assist students in making a successful transition to college and the LVC community.
ANNUAL COLLOQUIUM
The mission of the annual LVC Colloquium is to provide students a unifying intellectual experience that cuts across disciplinary and departmental boundaries. The Colloquium devotes programming to a sustained treatment of a certain subject or theme through conversations, lectures, roundtables, films, and integrated course materials. The Colloquium brings professionals from all fields to share their expertise regarding the theme through lectures, public forums, and guest classroom presentations.
CENTER FOR WRITING & TUTORING RESOURCES
LVC's Center for Writing & Tutoring Resources employs more than 230 student tutors who provide academic support to all LVC students. These writing tutors guide students through the writing process, identifying areas of weakness and offering advice and strategies to help develop stronger writing skills. Beyond writing, peer tutors also help students understand course material and develop sufficient skills for studying and managing time.
SYMPOSIUM ON INCLUSIVE EXCELLENCE
The annual Symposium on Inclusive Excellence encourages the entire LVC community to learn, grow, and commit as a campus to comprehensive and continuing engagement. This day-long event includes numerous faculty- and student-led discussions, all of which critically examine the importance of developing a community of Inclusive Excellence.
SPECIAL STUDY OPTIONS
Programs available at this institution.
Accelerated program
Cooperative education program
Distance learning
Double major
Dual enrollment
English as a Second Language (ESL)
Independent study
Internships
Liberal arts/career combination
Student-designed major
Study abroad
Teacher certification program
Vibrant Communities
INCLUSIVE EXCELLENCE
LVC intentionally embraces the differences between human beings. As a community of Inclusive Excellence, the College affirms the values by which it seeks to live. The Valley strives to sustain its core values of understanding, inclusiveness, civility, diversity, and service to others.
The College's Office of Intercultural Affairs & Inclusive Programming promotes Inclusive Excellence with through active involvement within educational, cultural, and social programs across campus. These programs enhance intercultural understanding, all while fostering the College's mission to help students acquire the knowledge, skills, attitudes, and values necessary to live and work in a changing, diverse, and fragile world.
STUDENT LIFE
LVC offers more than 90 organizations, most of which are student-led and -run. They range from music and theatre groups to sororities and fraternities. There are also pre-professional, political, athletic, recreational, religious, language-focused, and service-related groups. Many students join or lead multiple activities or groups.   
LVC's Center for Student Engagement houses all of the College's student support offices in one central location to ensure connections to all students. The center houses student affairs, intercultural affairs & inclusive programs, residential life, and student activities.
"I found exactly what I wanted to do here… I never have to feel confined to one career because I have so many paths." – Emily Johnson '16, marketing coordinator, Greenfish Labs

Emily won three MAC championships as part of the softball team and competed as one of the College's first NCAA women's golfers. She also studied abroad in Germany, completed a service trip in Ghana, and served as a board member for the MAC's Student-Athlete Advisory Committee.
LEADERSHIP DEVELOPMENT
Leadership development is an important part of the College's co-curriculum. Undergraduate representatives act as voting members of every primary campus committee, and students serve on all upper-level administrative search committees. They attend leadership symposia and enrich their experience at such events as the NCAA National Convention and the Gettysburg battlefields.
As per a decades-old tradition at LVC, two students serve as active, voting members of the Board of Trustees each year. They attend all full board meetings and serve on 2–3 board sub-committees, often within their area of interest or study.
In addition to these active outlets for involvement, the Center for Student Engagement houses the student leadership library. This is a helpful resource filled with books and materials for anyone interested in extending their leadership proficiency.
LVC PHYSICAL THERAPY AND SPORTS REHABILITATION CLINIC
The Lebanon Valley College Physical Therapy and Sports Rehabilitation Clinic provides expert physical therapy care to the LVC community and general public. Treatment is provided not only by College faculty, but also students engaging in hands-on learning.
C.U.R.E.
C.U.R.E., LVC's student-run clinic, provides free care from physical therapy students in their final three years of the College's physical therapy doctoral program. These students work under the direct supervision of licensed physical therapists to ensure high-quality treatment as they practice.
E.A.T. Initiative
E.A.T. (Engage, Analyze, Transform) is a student-centered research group that the College sponsors for the benefit of both the education and health of its students. Through interdisciplinary research, E.A.T. functions to involve students in collaborative work while actively improving the on-campus dining experience.
SUZANNE H. ARNOLD ART GALLERY
Art & visual culture students gain real-world experience through work within the Suzanne H. Arnold Art Gallery, one of the region's foremost spaces in which to witness the achievements of internationally renowned artists and art movements of past and present. Students are able to research, write, and curate various shows that exhibit in the gallery.
SIGMA ALPHA PI
Sigma Alpha Pi is an honor society run through the National Society of Leadership and Success. LVC students are nominated for this honor after meeting criteria based on class standing, GPA, and involvement.
SOCIAL JUSTICE INSTITUTE
Each January, the Office of Intercultural Affairs & Inclusive Programs sponsors a leadership institute that enables students to explore how oppression impacts true equality. The highlight of this Social Justice Institute is a trip to an urban center where students participate in service opportunities at agencies dedicated to work for social justice. Recent institutes have served in New York City, Philadelphia, and Washington, D.C.
MOSAIC MENTORS
The goal of the Mosaic Mentor Program is to provide direct and dedicated peer support to incoming and transfer ALAN, Multicultural Fellowship, LVEP, International, and LGBTQ+ students. Mosaic mentors assist students with their academic, social, and personal transitions during their first year at LVC.
SAAC
The Student-Athlete Advisory Committee (SAAC) is a dynamic group of student-athlete team leaders who, by working together, develop and strengthen a sense of personal responsibility and wellness among student-athletes, the administration, and community. SAAC members serve as student-athlete mentors for their team in regard to student-athlete affairs, which include Academic Excellence, Personal Development, Career Development, and Community Service. Last year, an LVC softball player/golfer served as president of the MAC SAAC.
BRAVE ZONE
The Brave Zone Network is a student-led initiative that educates LVC students and staff regarding the Lesbian, Gay, Bisexual, and Transgender (LGBTQ+) community. Through various workshops, the network covers such topics as the difference between sexuality and gender as well as the variation along the spectra of both sexuality and gender.
VIOLENCE PREVENTION
The mission of the Green Dot Violence Prevention Committee is to support programming that creates a safe, healthy living and learning environment intolerant of sexual and other forms of power-based personal violence.
LVC also recently implemented the Step UP! program in hopes to encourage student-athletes to recognize and put a stop to any sort of mental, emotional, or physical abuse among their peers.
FCA
The Fellowship of Christian Athletes (FCA) is a non-profit, interdenominational Christian organization. FCA meets weekly, invites noted Christian speakers to campus, and provides the invocation for many important College events.
50–50 PEER HELPERS
50-50 Peer Helpers assist fellow students through all kinds of difficult life adjustments. In these private sessions, students can discuss issues ranging from academic concerns to social anxiety. 50–50 Peer Helpers, housed in the Office of Counseling Services, also run weekend social support groups, including OASIS and 60 Minutes.
STUDENT GOVERNMENT
Student Government is comprised of 36 full-time students. Nine first-year students are elected in their first semester, and 27 upper-class students are elected from the student body (including a commuter representative for each class). Student Government fosters understanding, communication, and cooperation among students, faculty, and administration.
SCHOOL LOCATION
A highly regarded institution established more than 150 years ago, Lebanon Valley College is located near Hershey in central Pennsylvania. The College is within 2–3 hours of Baltimore, Harrisburg (state capitol), New York City, Philadelphia, and Washington, D.C. It is surrounded by natural beauty in which students can hike, bike, climb, kayak, and more.
ATHLETICS
Lebanon Valley College offers 25 NCAA Division III athletic teams and Pennsylvania's first varsity, intercollegiate Esports teams. It is a member of the Middle Atlantic Conference (MAC), National Association of Collegiate Esports, Eastern College Athletic Conference (ECAC), and National Collegiate Athletic Conference. The Athletic Department collaborates to educate, motivate, and empower student-athletes to achieve a success through academic support and leadership development.
The College has a distinctive athletic mascot, the Flying Dutchman, one of only two in the U.S. In addition, many LVC students participate in the College's extensive intramural program or other health-related activities.
Men's NCAA Teams
Baseball, basketball, cross country, football, golf, ice hockey, lacrosse, soccer, swimming, tennis, and track & field (indoor and outdoor)
Women's NCAA Teams
Basketball, cross country, field hockey, golf, ice hockey, lacrosse, soccer, softball, swimming, tennis, track & field (indoor and outdoor), and volleyball
Co-Ed NACE Esports Teams
Hearthstone, League of Legends, Overwatch, CS:GO, and Rocket League
RESIDENCE LIFE
Percent of students living on campus.
First-time, first-year (freshman) students: 90%
Undergraduates: 80%
Campus housing options.
Coed dorms
Apartments for single students
Special housing for disabled students
Theme housing: STEM, Women's Resource, Intercultural, LGBTQ+ and allies
Wellness Housing
Successful Outcomes
JEANNE AND EDWARD H. ARNOLD HEALTH PROFESSIONS PAVILION
Athletic training, exercise science, and physical therapy majors learn and gain hands-on experience in the College's most ambitious academic center in history, the Jeanne and Edward H. Arnold Health Professions Pavilion, which opened in fall 2018. Students learn on state-of-the-art equipment such as a Human Performance Lab that uses a new 3-D Motion Capture, Forceplate, and Electromyography systems. Experience with these skills will make student employability skyrocket once students learn to analyze movement and prevent injuries related to balance, gait, golfing, jumping, lifting, batting, and more.
EDWARD AND LYNN BREEN CENTER FOR GRADUATE SUCCESS
The Edward and Lynn Breen Center for Graduate Success offers global networking, internship coordination, professional skill-building, and one-on-one advising for every student, starting in the first year. The Breen Center ensures that students are prepared to enter the fields of their choice, compete for great jobs, and contribute to companies and organizations immediately and continuously.
LEBEGERN LEARNING COMMONS
The College's Lebegern Learning Commons hosts student support activities in a common space for an interconnected community. Lebegern is home to the Center for Accessibility Services, Center for Global Education, Edward and Lynn Breen Center for Graduate Success, Center for Writing & Tutoring Resources, Underground student club, Mund Technology Center, and Commuter Lounge.
ePORTFOLIO
Throughout their time at Lebanon Valley College, students collect samples of work in an ePortfolio, which they can share with prospective employers and graduate schools.
HEILMAN CENTER
The College's Communication Sciences & Disorders program is a distinctive undergraduate major that leads to a master's in speech-language pathology in just five years, which is contingent on receiving Candidacy Status by the Council of Academic Accreditation for Audiology and Speech-Language Pathology (CAA) of the American Speech-Language-Hearing Association (ASHA). This incredibly prestigious and involved field of study is supported by the Heilman Center, which is dedicated specifically to these students.
CENTER FOR ACCESSIBILITY SERVICES
The Center for Accessibility Resources provides persons with disabilities equal access to LVC programs, services, and activities. It offers a welcoming environment that supports the understanding and acceptance of persons with disabilities throughout the College community, all while providing reasonable and appropriate accommodations. The center affirms the right of persons with disabilities to obtain access in a manner that promotes dignity and independence.

COUNSELING SERVICES
The staff in the Office of Counseling Services understands that a student's college experience may present personal and transitional challenges—as well as opportunities for growth. These counseling services are designed to promote a holistic view of wellness in mind, body, and spirit.
SERVICE-LEARNING
Starting from day one of freshman orientation, LVC students take part in service that benefits the community. Averaging more than 20,000 service hours each academic year, The Valley was named to the U.S. President's Higher Education Community Service Honor Roll for the past four years. Students can support a variety of community service organizations; several have even started new partnerships.
The Office of Community Service and Volunteerism aims to further this ongoing mission of service in line with its new strategic plan, Envision 2020, which places value on "service, sustainability, and civic engagement." LVC grants students three community service awards—bronze, silver, and gold—that can be included in a student's personal profile for prospective viewers to see.
LVEP
LVC student volunteers in the Lebanon Valley Education Partnership (LVEP) partner with grade school students in the Lebanon School District to encourage them to study, stay in school, and aspire to attend college. LVC mentors take their mentees on field trips and invite them to campus for fun educational events.
VITA
LVC accounting and accounting (3+1 accelerated) majors participate in LVC's Volunteer Income Tax Assistance (VITA) program each year, assisting low-income, elderly, and otherwise disadvantaged taxpayers in completing their federal, state, and local taxes. In the past four years alone, LVC VITA student volunteers were able to retrieve more than $1 million in returns for the disadvantaged.
NOTABLE ALUMNI
Notable Lebanon Valley College alumni include Dr. Elizabeth Bains '64 (former NASA scientist), the Hon. Tom Corbett, Esq., '71 (Pennsylvania's 46th Governor), Douglas Ebersole, Esq., '78 (former attorney for Steve Jobs), Dr. Mary Olanich '05 (Fulbright Scholar, Postdoctoral Fellow, National Cancer Institute, Center for Cancer Research), Dr. Robert Harbaugh '74 (chief of neurosurgery at the Penn State Milton S. Hershey Medical Center), F. Obai Kabia '73 (former United Nations secretary). Dr. Si Pham '79 (head of cardiothoracic surgery at the Mayo Clinic Florida), Dr. Sophia Kwon Lunt '05 (assistant professor of biochemistry & molecular biology, cancer researcher, Michigan State University), and Mike Rhoades '95 (head men's basketball coach at Virginia Commonwealth University).
"When I look at the neurosurgery faculty at Penn State Hershey, I see that they attended such schools as Yale, Princeton, Dartmouth, and the University of Pennsylvania. But the chairman attended Lebanon Valley College." – Dr. Robert Harbaugh '74, university distinguished professor and chair of the Department of Neurosurgery, Penn State Milton S. Hershey Medical Center
Admission & Aid
Admission
ADMISSIONS FACTORS
Very Important
Rigor of secondary school record | Class rank | Academic GPA
Important
Interview | Extracurricular activities | Talent/ability
Character/personal qualities | Level of applicant's interest
Considered
Standardized test scores | Application Essay | Recommendation(s)
First generation | Alumni/ae relation | Geographical residence | State residency
Racial/ethnic status | Volunteer work | Work experience
FRESHMAN PROFILE
SAT Evidence-Based Reading and Writing
25th Percentile: 533 | 75th Percentile: 620
SAT Math
25th Percentile: 530 | 75th Percentile: 630
ACT Composite
25th Percentile: 22 | 75th Percentile: 26
ACT Math
25th Percentile: 23 | 75th Percentile: 28
ACT English
25th Percentile: 20 | 75th Percentile: 27
ADMISSION PROCESS
LVC recommends that prospective students visit campus, which is only two hours from Baltimore and Philadelphia. Prospective students can schedule a campus tour and information session with an admission counselor or attend one of the College's Open Houses—Discovery Day, Day at The Valley, VALE Media Industry Conference, Music Audition Day, It's Catalytic at The Valley (sciences), or take a Virtual Tour.
Rolling admission applications are encouraged by March 1 for fall admission. The College offers two application options: Common Application and the LVC Application.
Tuition & Cost
Tuition: $42,420
Fees: $1,230
Room & Board: $11,860
Room: $5,720
Board: $6,140
Aid
SCHOLARSHIPS
Generous academic scholarships are awarded to students whose high school records demonstrate a commitment to challenge and achievement. LVC offers the following scholarships for 2018-2019: Board of Trustees ($23,500 per year); Presidential ($21,500 per year); Dean's ($19,500 per year); Alfred Tennyson Sumner ($17,500); and Mary A. Weiss ($15,500 per year). There are numerous additional scholarships, including the John Bowman Allwein Scholarship (by invitation only), which offers full-tuition scholarships and an annual $2,500 stipend for research, study abroad, or internships.
ARNOLD GRANTS
Established in 2011, the Edward H. Arnold and Jeanne Donlevy Arnold Program for Experiential Education awards up to $50,000 per year to support student-faculty research, independent student summer research, and independent student internships. Through these funds, students have collaborated with faculty on research in Germany, Hungary, Mexico, and Puerto Rico, among others, and conducted internships in Orlando, Nashville, Pittsburgh, and Washington, D.C., among others.
ALLWEIN SCHOLARS PROGRAM
Several outstanding LVC students are awarded a full-tuition John Bowman Allwein Scholarship each year, which is awarded annually throughout their four undergraduate years. Allwein Scholars also receive an annual $2,500 stipend for research, travel, or study expenses associated with study abroad, internships, and/or collaborative research. They are also mentored by a dedicated faculty member and an academic advisor.
What Others are Saying
"Our athletic facilities are top-notch for a Division III school. I was a D-III athlete and the facilities here are leaps and bounds ahead of what I had available. The LVC athletic facilities are absolutely outstanding."
— Renata Williams, assistant dean of student engagement and director of intercultural affairs
Contact Lebanon Valley College