Manhattanville College
Purchase, New York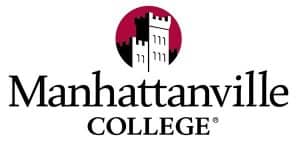 Manhattanville College is a small, private liberal arts institution dedicated to academic excellence, purposeful education, and social justice. Located 30 miles from New York City on a 100-acre suburban campus in the heart of bustling Westchester County, Manhattanville enables easy access to robust entertainment offerings, educational resources, and business opportunities for its primarily residential and diverse student body. The College serves approximately 1,500 undergraduate students and 1,000 graduate students from more than 44 countries and 33 states.
SHOW MORE
Founded in 1841, the college offers more than 75 undergraduate and graduate areas of study in the arts and sciences, education, nursing, health sciences, business, and creative writing, as well as continuing and executive education programs. Graduate students can choose from more than 70 graduate and certificate programs. Extracurricular offerings include more than 45 clubs and 20 NCAA Division III teams. The Center for Inclusion was established in 2017 to foster a campus culture that supports, values, and respects every Manhattanville student, faculty and staff; regardless of race, class, gender, age, sexual preference, abilities, nationality, religion, or beliefs. The Center supports underrepresented student groups and organizations, such as, but not limited to, BIPOC students, LGBTQ+ students, and women. The Center provides programming and workshops, student advocacy and outreach to the larger Manhattanville community. In 2020, the position of Chief Diversity Officer was created and the college has since developed a Road Map for its Diversity, Equity and Inclusion efforts.
The college is ever-evolving to meet the needs of the job market including through providing opportunities in professional education. In the past two years the college opened the School of Nursing and Health Sciences and the Center for Design Thinking which offers all Manhattanville students the opportunity to gain real-world problem-solving skills that are in demand. Most recently, the college announced the addition of a Radiologic Technology program.
Manhattanville has a long-standing tradition of providing opportunities in social mobility. The college is ranked number 11 in top performers of social mobility by U.S. News & World Report. Manhattanville has been designated as a Hispanic Serving Institution by the U.S. Department of Education.
The college opened the Center for Design Thinking in 2019, offering all Manhattanville students the opportunity to gain real-world problem-solving skills that are in demand in today's ever-changing job market. Just 30 miles from downtown Manhattan, the heart of New York City, the Center for Career Development connects students and graduates to jobs all over the New York Metropolitan area.
The college made international news this past year as one of the first colleges in the country to mandate the COVID-19 vaccine for its community of students, faculty and staff. The college also received regional attention for being among the first and only colleges in the New York area to hold in-person commencement ceremonies since 2019. In-person ceremonies were held for the classes of 2020 and 2021.
To learn more, visit www.mville.edu.
Get to know Manhattanville College
1,409
Degree-Seeking Undergraduates
Full-time to Part-time Ratio
-
0%
1%
2%
3%
4%
5%
6%
7%
8%
9%
10%
11%
12%
13%
14%
15%
16%
17%
18%
19%
20%
21%
22%
23%
24%
25%
26%
27%
28%
29%
30%
31%
32%
33%
34%
35%
36%
37%
38%
39%
40%
41%
42%
43%
44%
45%
46%
47%
48%
49%
50%
51%
52%
53%
54%
55%
56%
57%
58%
59%
60%
61%
62%
63%
64%
65%
66%
67%
68%
69%
70%
71%
72%
73%
74%
75%
76%
77%
78%
79%
80%
81%
82%
83%
84%
85%
86%
87%
88%
89%
90%
91%
92%
93%
94%
95%
96%
97%
98%
99%
100%
Retention rate
10:1
Student/teacher ratio
$38,880
Full-time tuition cost
-
0%
1%
2%
3%
4%
5%
6%
7%
8%
9%
10%
11%
12%
13%
14%
15%
16%
17%
18%
19%
20%
21%
22%
23%
24%
25%
26%
27%
28%
29%
30%
31%
32%
33%
34%
35%
36%
37%
38%
39%
40%
41%
42%
43%
44%
45%
46%
47%
48%
49%
50%
51%
52%
53%
54%
55%
56%
57%
58%
59%
60%
61%
62%
63%
64%
65%
66%
67%
68%
69%
70%
71%
72%
73%
74%
75%
76%
77%
78%
79%
80%
81%
82%
83%
84%
85%
86%
87%
88%
89%
90%
91%
92%
93%
94%
95%
96%
97%
98%
99%
100%
Acceptance rate
-
0%
1%
2%
3%
4%
5%
6%
7%
8%
9%
10%
11%
12%
13%
14%
15%
16%
17%
18%
19%
20%
21%
22%
23%
24%
25%
26%
27%
28%
29%
30%
31%
32%
33%
34%
35%
36%
37%
38%
39%
40%
41%
42%
43%
44%
45%
46%
47%
48%
49%
50%
51%
52%
53%
54%
55%
56%
57%
58%
59%
60%
61%
62%
63%
64%
65%
66%
67%
68%
69%
70%
71%
72%
73%
74%
75%
76%
77%
78%
79%
80%
81%
82%
83%
84%
85%
86%
87%
88%
89%
90%
91%
92%
93%
94%
95%
96%
97%
98%
99%
100%
Out-of-state students
College Highlights
Engaged Students
Great Teaching
Vibrant Communities
Successful Outcomes
Admission & Aid
Engaged Students
STUDY ABROAD
As part of its commitment to global and intercultural learning, Manhattanville College partners with institutions across the world to offer a range of study abroad experiences. Spain, Italy, France, Ireland, the UK, Germany, Israel, South Africa, Japan, Costa Rica, Chile, Argentina, and Mexico are just some of the countries in which students can learn to be ethically and socially responsible global citizens. An adventure abroad can align with every student's interests, brimming with options in the arts, humanities, and social sciences as well as programs in globalization, leadership, and health and community problems.
The Study Abroad Office makes this option easily accessible, helping students with research, application, and approvals. Travel is a life-changing experience, so the staff at the office work hard to help any interested student choose a direct exchange, cooperative, or independent program. Dedicated Study Abroad Advisors also help students get their trip to qualify for credit toward their degree. Only coursework approved beforehand will receive transfer credit, but the office makes it easy to know how and when to apply. 
ACADEMIC VARIETY
In the interest of making the college experience as worthwhile as possible, Manhattanville College offers a variety of dual, student-designed, and interdisciplinary majors. What's more, students may cross-register with SUNY Purchase so that they can make use of both schools' resources.
Manhattanville's standalone academic programs are just as exciting. For example, the Political Science department and the Sociology department work with the Connie Hogarth Center for Social Action to organize rallies and host an educational film and lecture series. This is an excellent way to make education tangible and dynamic.
SERVICE AND SCHOLARSHIP
Many of Manhattanville College's service programs are coordinated by The Sister Mary T. Clark Center for Religion and Social Justice, which hosts weekly service opportunities and spiritual events. Activities include volunteering in a soup kitchen, mentoring teenagers in a homeless shelter, working on theatrical projects alongside young adults with disabilities, and teaching literary skills to children at a local library.
Along with the The Sister Mary T. Clark Center for Religion and Social Justice, Manhattanville College offers the unique "4th Credit Option," which awards experiential learning credit to students who take academic courses that include community service and civic engagement projects.
CASTLE SCHOLARS
The Castle Scholars Honors Program at Manhattanville College challenges high-achieving students with difficult yet rewarding interdisciplinary seminars, all of which are taught by full-time faculty. Castle Scholars can also apply for funding to complete independent Honors research projects, allowing them to create, implement, and achieve the goals they set. 
The Castle Scholars Honors Program offers students a wider and more rigorous program of study than the usual college curriculum. To encourage both academic and personal growth, it enriches every major with challenging, cross-disciplinary seminars limited to 15 students each (a format perfect for in-depth discussion!). Many of these seminars use experiential learning with trips to New York City and other sites in the tri-state area, providing students the chance to explore areas both in and outside of their major.
Honors students also learn how to become quality leaders and give back to the Manhattanville community. They organize Human Rights Awareness Day each fall and participate in the Undergraduate Research and Creative Achievement Fair each spring. Manhattanville College even provides funding for select Castle Scholars to complete innovative research and creative projects.
ENROLLMENT BY ETHNICITY
Non-U.S. Citizen: 3%
Hispanic/Latinx: 28%
Black or African American, non-Hispanic: 10%
White, non-Hispanic: 51%
Native/Indigenous American or Alaska Native, non-Hispanic: 0%
Asian, non-Hispanic: 2%
Native Hawaiian or other Pacific Islander, non-Hispanic: 0%
Two or more races, non-Hispanic: 2%
Race and/or ethnicity unknown: 4%
Great Teaching
THE RIGHT FOOT
Manhattanville College's welcoming learning environment helps first-year students feel right at home. Through commonly shared curricular and co-curricular opportunities, the College is quick to fulfill its mission to educate "ethical and socially responsible leaders in a global community." Its extensive liberal arts and sciences curriculum is enriched with experiential learning that allows all students to be valued participants in their own learning and development. Each first year student engages in curricular and co-curricular learning opportunities. This is in accordance with the College's tradition of education in the liberal arts and sciences and its pledge to the value of academic, experiential, and service learning. Manhattanville College has a diverse, inclusive, and supportive environment. This allows all students to become valued participants in their own learning and development.
Right when they join the Manhattanville College community, first-year students are enabled to search for knowledge, express their creativity, participate in community creation, and have a wide range of learning experiences. It's through this exposure that everyone develops the College's Valiant skills and values:
Respect for themselves and others 

Greater ability to identify and understand the ethical dimensions of problems

Intellectual curiosity and analytical ability

Effective written and oral communication

Active participation in the Manhattanville community

Compassionate engagement with each other and the world 
Each first-year student is paired with a dedicated faculty member who serves as both their first-year seminar teacher as well as their faculty mentor, an advisor from the Office of Academic Advising, and a Peer Mentor who helps lead the first-year seminar. In and out of the class, first-year students are tested to acquire the skills, independence, and self-awareness that they need in order to form their own academic and personal goals. 
A Manhattanville Valiant is a well-rounded, self-reflective individual whose life and career are filled with personal meaning. First-Year Valiant Components include:
First-Year Program (which includes the First-Year Program Seminar as well as the First-Year Writing Seminar)

Academic Advising 

Mary T. Clark Center for Religion and Social Justice

Center for Career Development

Center for Student Involvement and Leadership (including the Peer Mentor Program)

Office of International Student Services 

Student Health and Counseling Center

Athletics
The goals of the year-long First-Year Program are to give students initial instruction in critical thinking, to give an introduction to the liberal arts curriculum, to offer strong foundational instruction in academic writing, and to create close faculty/student relationships during the first college year. 
ATLAS: PASSPORT
Manhattanville provides first-year students an optional course, ATLAS: Passport, to further help them make a successful academic and social transition to the College. Enhancing a sense of community through small group settings, the course teaches valuable study skills while helping to clarify each student's purpose, meaning, and direction of their college career.
WRITING SKILLS
Within the 6 credits of First-Year Writing, Academic Writing faculty give students a clear understanding of grammar, style, and structure as well as a strong knack for written analysis, persuasion, and argumentation.
The course provides continued support for development, equipping students with the skills they will need throughout the rest of their career. Should they want extra help, students can visit the Andrew Bodenrader Center for Academic Writing and Composition to receive support at any point of the writing process. All throughout their time at Manhattanville, students are able to work one-to-one with peer tutors, graduate Writing Center Fellows, and professional instructors.
SPECIAL STUDY OPTIONS
Programs available at this institution.
Accelerated program
Cross-registration
Double major
Dual enrollment
Exchange student program (domestic)
Honors Program
Independent study
Internships
Liberal arts/career combination
Student-designed major
Study abroad
Teacher certification program
Vibrant Communities
CAMPUS DIVERSITY
Manhattanville is federally designated as a Hispanic Serving Institution by the US Department of Education. The Center for Inclusion hosts a wide variety of educational, cultural, and social programming to further cultivate Manhattanville's globally focused mission. It also provides mentoring, training, resources, and materials to ease and support an increased, school-wide understanding of diverse cultures and ethnicities. 
The main goal of the Center for Inclusion is to create and establish an environment that supports, values, and respects every Manhattanville student, faculty, and staff regardless of race, class, gender, age, sexual preference, disability, nationality, religion, or beliefs. Just a few empowering and informative initiatives include:
Such regular programming as the weekly "Nacho Average Monday" event and the Manhattanville ICCP (Intercultural Competency Certificate program), which covers intercultural dialogue and conflict; social identity; power, privilege, and oppression; and how to be an active ally.

A space for students, staff and faculty to come together and talk about issues affecting the community. A selection of books, videos, and other learning tools help facilitate and enable difficult yet productive communication.

Lively speakers and events as well as partnerships with local and national organizations. Events like the "Art of Hip Hop Series" and "Voices from the Margins" give students the opportunity to learn from the top voices in social justice education and training.
CAMPUS EVENTS
Fall Fest, Manhattanville's annual fall celebration, invites students and their families, faculty, staff, and alumni to a weekend filled with events on campus. Annual events at Fall Fest include bands, games, and food trucks.
Quad Jam takes place before students start the push for final exams and research papers. This annual spring event brings several well-known musical acts to campus to perform throughout the day. There are also musical and dance group performances featuring Manhattanville students themselves!
Other events include Thriller Nights Annual Halloween Costume Party, end-of-semester brunches, senior week, and Stress Relief, which involves such therapeutic activities as painting and therapy dog visits to ease students' worries about upcoming final examinations.
SOMETHING FOR EVERYONE
Athletic and recreational facilities include a gym, indoor batting cages, an indoor pool, tennis courts, a strength and conditioning center, a turf field for lacrosse and field hockey, and other fields for soccer, baseball, and softball.
Other facilities include Multimedia Production Labs, an Environmental Sciences Lab, a Performance Theatre, and a Dance Studio.
While not in class, students can meet with friends in The Pub/Marketplace, Library, The Quad, Game Zone, Fitness Room/Movement Room, or in "the Bubble." New to the College, the Bubble puts Manhattanville in a higher echelon with other top Division III athletics programs around the country. This indoor facility gives student-athletes the ability to train even throughout the winter months.
The Bubble, quite literally covered by a 90,000-square-foot, air-supported inflatable bubble, features large turf training surfaces as well as portable basketball, volleyball, and futsal courts. Non-varsity athletes can also enjoy indoor soccer and basketball leagues as well as such intramurals as basketball, bubble soccer, cheerleading, dodgeball, e-sports, flag football, and shuffleboard. Other fun activities include boot camp group fitness, capoeira, dance, the HIIT group exercise class, Knockout Ball, lawn games, the step team, swimming, table tennis, "Tread & Shred" group fitness, Volleyball, Yoga, and Zumba.
Students can join their choice from more than 50 student organizations at Manhattanville. With students from more than 30 states and approximately 44 countries, Manhattanville is very diverse with a club or organization for everyone.
ATHLETICS
Manhattanville College competes in 23 sports at the Division III level.
Men's sports: baseball, basketball, cross country, golf, ice hockey, lacrosse, soccer, tennis, and track and field (indoor and outdoor)
Women's sports: basketball, cross country, field hockey, golf, ice hockey, lacrosse, rugby, soccer, softball, tennis, track and field (indoor and outdoor), and volleyball
In a college landscape cluttered with dozens of Wildcats, Bulldogs, or Eagles, the name "Valiants" tends to stand out.  Manhattanville College is the only NCAA squad at any level to sport the distinctive Valiant nickname and mascot, along with the colors Manhattanville Red and Black.
SCHOOL LOCATION
Manhattanville College is located in Westchester County on a 100-acre, picturesque campus in Purchase, New York, approximately 30 miles from Manhattan. This proximity to New York City provides students with many cultural experiences and internship opportunities. Students can attend Broadway plays, visit museums, attend the United Nations (as part of the The Sister Mary T. Clark, RSCJ Center For Religion and Social Justice), and intern in one of the city's Fortune 500 companies. Manhattanville is located about 5 minutes from downtown White Plains, New York, which is in the heart of Westchester County. It is also located approximately 30 miles from Stamford, Connecticut, home to many large corporations.
RESIDENCE LIFE
Percent of students living on campus.
First-time, first-year (freshman) students: 45%
Undergraduates: 38%
Campus housing options.
Coed Dorms
Special housing for disabled students
Wellness housing
Gender Neutral
Special interest housing options for upperclassmen, with the goal of providing interested students a living environment focused on community service and all aspects of health and wellness: physical, mental, emotional, and spiritual.
Successful Outcomes
CAREER DEVELOPMENT
The Center for Career Development (CCD) enables students and alumni to make important choices that blend academic studies and life experience with career planning. In addition to many career-related events each semester, CCD also hosts career panels, workshops, networking events, job fairs, and employer spotlights. Students and alumni are provided with the intelligence, skills, and resources they need to enhance their educational experiences and reach their career-related goals.
89% of Manhattanville graduates accepted a job or enrolled in graduate school upon graduation.
EMPLOYMENT SUCCESS
Recent graduates are sought after by leading companies. Graduates have gone on to positions at the following companies:
ABC News, Achieve Beyond, Aldrich Contemporary Art Museum, American Museum of Natural History, Apple, Bank of America, Nate Berkus Show, Big Brothers Big Sisters Family Services of Westchester, Blue Sky Studios, Boston Red Sox — Fenway Park Tours, Comcast, Deloitte, Disney Worldwide Services, Ernst & Young, ESPN, Four Winds Hospital, French Ministry of Education, Fundacion Alas, GE Capital, Godiva , Greenburgh Central 7 School District, Greenwich Public Schools IBM, Icahn School of Medicine at Mount Sinai, iHeartMedia, Indeed, JP Morgan Chase, L'Oreal, Manhattanville College, Marks Paneth, MasterCard Worldwide, Mercedes Benz, Merrill Lynch, Morgan Stanley, Museum of Biblical Art, NBC Sports Network, New York Arts Magazine, New York City Department of Education, New York Jets, New York Power Authority, New York Presbyterian Hospital, NYU Polytechnic Institute, Penguin Random House, PepsiCo, Pfizer, Prescription PR, Rolling Stone Magazine, Royal Bank of Scotland, Serendipity Labs, SONY Music Entertainment, Teach For America, Virgin Atlantic, Walt Disney Company, Whirlpool Corporation, World Wrestling Entertainment, and YAI.
NOTABLE ALUMNI
Manhattanville's education has opened doors for incredible people in their pursuit for incredible achievements. Some notable alumni include:
Sila Calderon

– Politician, businesswoman, and former Governor of Puerto Rico

Josie Natori

– Fashion Designer and CEO, founder of the Natori Company

Jean Kennedy Smith

– American diplomat and former U.S. Ambassador to Ireland

Maria Elena Lagomasino

– Former CEO, JP Morgan Private Bank and 2007 Hispanic Business Woman of the Year

John Mara, Jr.

– Broadway producer, Tony Award recipient, and owner of Mara Entertainment talent agency

Daryl A. Mundis

– Senior Trial Attorney at The Hague for the Slobodan Milosevic trial

Kitty Pilgrim

– Author and award-winning (Emmy, Peabody, Dupont) former CNN News anchor

Beatrice Welters

– Former US Ambassador to Trinidad & Tobago

Amy Zhang – Senior Vice President and Portfolio Manager of Alger Small Cap Focus, Alger MiExecutive Vice President and Portfolio Manager of Alger Small Cap Focus, Alger Mid Cap Focus, and Alger Small Cap Growth strategies
Admission & Aid
Admission
ADMISSIONS FACTORS
Very Important
Rigor of secondary school record | Academic GPA  | Application Essay
Recommendation(s) | Extracurricular activities | Talent/ability
Character/personal qualities | Alumni/ae relation | Level of applicant's interest
Important
Geographical residence | Volunteer work
Considered
Class rank | Standardized test scores | Interview
First generation | State residency  | Work experience
TEST SCORES
Optional
FRESHMAN PROFILE
SAT Evidence-Based Reading and Writing
25th Percentile: 510 | 75th Percentile: 580
SAT Math
25th Percentile: 500 | 75th Percentile: 580
ACT Composite
25th Percentile: 20 | 75th Percentile: 27
ACT Math
25th Percentile: 18 | 75th Percentile: 26
ACT English
25th Percentile: 19 | 75th Percentile: 25
ACT Writing
25th Percentile: 5 | 75th Percentile: 7
Tuition & Cost
Tuition: $38,880
Fees: $1,450
Room: $8,854
Board: $6,324
Aid
The Manhattanville College Office of Admissions and Financial Aid staff helps students and their families with the following programs:
Manhattanville Advancement Program (MAP)
The Manhattanville Advancement Program (MAP) is a scholarship program that helps to provide educational opportunity and support to students who are economically disadvantaged. A four-year commitment is required for first-semester incoming freshman students.
Students receive a wide range of services, including academic, personal, and career counseling. Most scholarship programs have traditionally focused on academics, but MAP encourages the development of the student as a whole—intellectually, ethically, and socially. Students are encouraged toward these goals through community service, student leadership development, and goal-oriented self-management. Learn more at this link.
School of Education Professional Development Schools Scholarship
This scholarship awards half of tuition to students who will graduate from a school district that is associated with Manhattanville College's Graduate School of Education. 
Valiant Legacy Award
Manhattanville College offers a $2,000 scholarship to an incoming student whose grandparent, parent, or sibling is a Manhattanville alumnus/a. This award applies to incoming first-year or transfer students who will be enrolled as full-time, degree-seekers. The Valiant Legacy Award can be renewed for a maximum of four years. Learn more here. 
Sacred Heart Scholarship
The Sacred Heart Scholarship is a half-tuition award for freshmen graduating from a school founded by the Sacred Heart Order. The list of eligible schools can be found at this link.
Fine Arts Scholarships
Dance, Theatre, and Music awards and amounts are dependent on each student's audition. Likewise, Art awards are determined with consideration of a student's portfolio (which, if possible, should include works in multiple media). Approximately 15 images may be submitted in slide or digital format with a corresponding description sheet. To learn more about how to submit images, click this link. 
Sister Mary T. Clark, RSCJ Center Scholarship
Manhattanville College offers students with experience in leadership, community service, and/or social justice the chance to apply for the Sister Mary T. Clark, RSCJ Center Scholarship. Awarding $2,000 per year, Manhattanville College hopes to give this scholarship to students who will likely continue to serve while furthering Manhattanville College's ideals and purpose. For additional information, see here.
Contact Manhattanville College